Herro der! 😀
Happy labour day long weekend to everyone who's enjoying an extra day off today, and happy Monday to anyone who isn't. Today's post is going up a little late because I didn't get a chance to sit down and write any of it yesterday. I was out at the lake for most of the day, and while I originally planned on doing a bit of writing while I was there, things just didn't quite work out that way…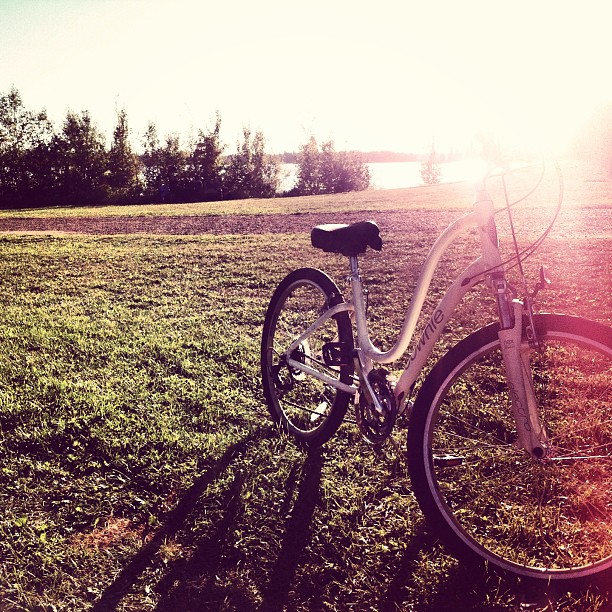 So I'm just going to go with the [thought] flow this morning, and see where it gets me… and right now it's not getting me anywhere, so if you'll excuse me, I'm going to take a moment and caffeinate my brain…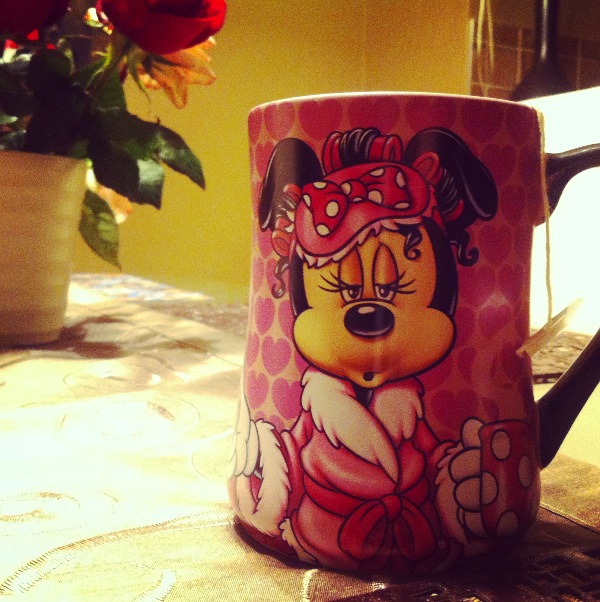 Mmmm… better. 
I'm getting too old for those late nights, especially since my body insists on waking up early regardless of what time I go to sleep – that makes for a slightly sleepy 'Manda… but a slightly sleepy 'Manda who's still in a surprisingly good mood.
I'll fully admit to being someone who's annoyingly cheerful on Monday mornings, and just annoyingly cheerful in general. That's not to say that I'm never in a bad mood – I stress, get overwhelmed, have "fluffy" days, and want nothing more than to strangle people like my happy self at times like those – but I've noticed that times like those are becoming fewer and farther between, especially over the last little while.
And it's funny because not a lot has changed in my day-to-day life. I mean, sure – I started seeing someone and took the first steps towards switching over to a career that I'm truly passionate about – but "seeing someone" means only being able to see him on Skype, and juggling my new studies on top of work, blogging, and maintaining a semblance of a social life has left me feeling like a headless chicken on more than one occasion. No, the only thing that really changed is my attitude and perspective…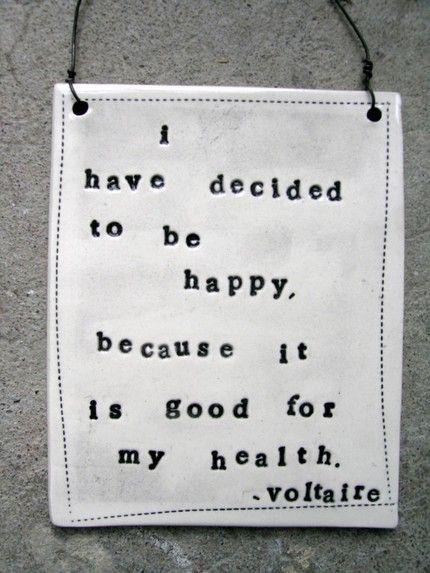 In case you missed it from my link love post yesterday, I wanted to draw your attention to one article in particular that talks about one surprising habit of happy people. Gratitude. Happy people practice gratitude more frequently than their unhappier counterparts. They don't necessarily lead lives that are easier or better than anyone else's, they just learn to be grateful regardless of the circumstances.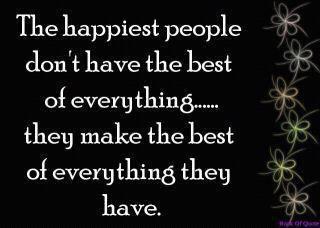 Have you ever caught yourself thinking "Oh, I'll be happy when: I lose 5 pounds… I get that promotion… my crush notices me… etc"? We're all guilty of it. Society is constantly bombarding us with the idea that if we had this, looked like that, lived here, travelled there, we'd be happy. The idea that we can be happy with who we are and what we have seems so… outdated.
Why? Because it's associated with the idea that accepting ourselves is somehow settling, the idea that we're not living up to our full potential if we're not constantly chasing something. But what we end up constantly chasing, and what continues to evade us, is happiness – because no matter how much stuff we get, how much weight we lose, and how many destinations we knock off our travel bucket list, we continue to want more.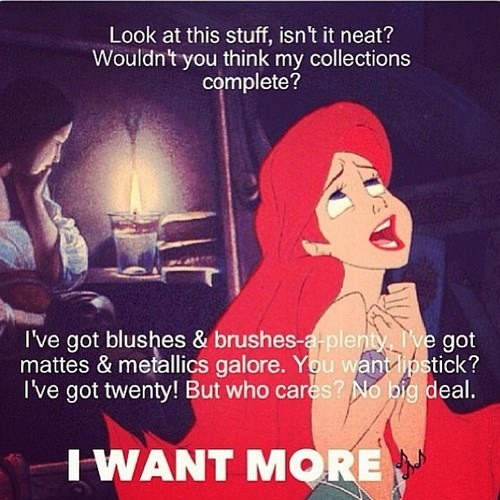 And it's okay to want more, but not at the cost of making ourselves miserable with what we already have; because what we already have is a multitude of blessings. You woke up this morning? Blessing. You took a breath? Blessing. You turned on your computer? Blessing. You sat down to breakfast? Blessing. The problem is that we tend to take blessings like that for granted and fail to notice them because we have our sights set on "bigger and better" things. Well, that and it's a lot easier to be unhappy than it is to be happy.
It's true. Happiness takes a lot of work. It takes making a conscious effort to shift our focus from the negative to the positive. It takes learning to see the good in any situation. It takes not taking seemingly mundane everyday experiences for granted. And it takes time. 
When I first started practicing gratitude and trying to focus on positives, I felt ridiculous. Everything felt forced and mechanical. Write down three things I'm grateful for? Ugh. Well, having a roof over my head (I guess), my family (but that's so cliche), and… huh… what else… oh, my health (again, I guess). Yeah, it was bad. But I kept on doing it regardless of how stupid I felt, and that's the key.
You know how they say that it takes ~21 days to make something a habit? I have no idea how long it took me, but with time I noticed that what once felt forced and mechanical became more spontaneous and natural. I started having a much easier time picking up on small blessings and finding the good in bad situations, and my overall mentality shifted – I became happier. Again, that's not to say that I never find myself in a funk, but those funks are a lot shorter and a lot easier to get myself out of.
So if I could offer you one piece of advice, it would be to start practicing gratitude – make a conscious effort to notice your blessings and make it a daily practice to write those blessings down. You may feel like it doesn't do anything at first, but see it through and I promise you that you'll notice a shift in how you feel. And now if you'll excuse me… it's time for breakfast 😀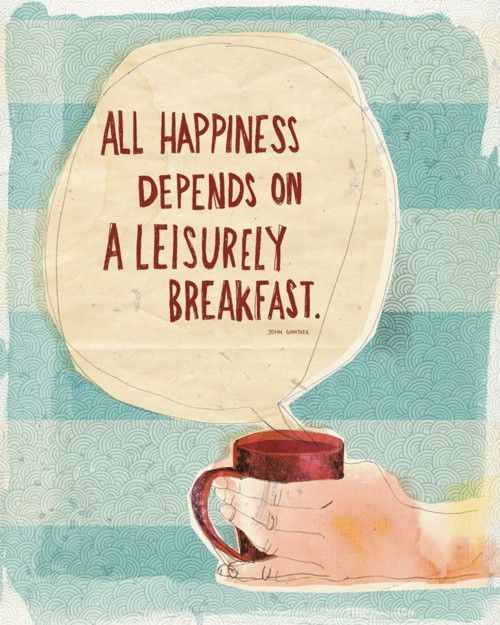 Have a happy Monday, friends! Choose to make it a good one 😉
. – . – . – .
What do you think about the idea that happiness is a choice?
What are three things that you're grateful for?