Hey guys! Happy Satur Sunday 😀
Man, miss one day of blogging and my whole week is thrown right off… I missed you yesterday! It was the first nice day that we've had in like a week, though, and I wanted to spend as much time as I could outside – a fact that my mom completely took advantage of by asking me to come over to help rake leaves in the afternoon. Let's just say that by the time I got home, all I could think about was passing out on the couch with a big bowl of honeyed popcorn in my lap…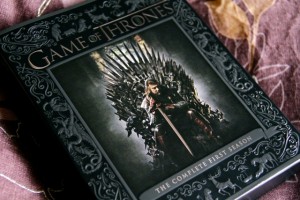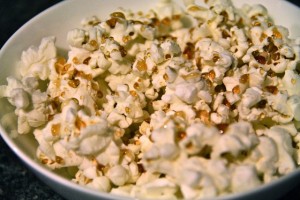 Not the most exciting night by any stretch of the imagination, but the extra rest was very much needed – at least now I have enough strength back in my abused arms to type up a post and thank you guys for all of the insightful comments and advice that you left on my anxiety post. It's not always easy to admit to any kind of struggle or mistake, especially because there are those who are quick to judge you as "still disordered" from even the slightest slip up.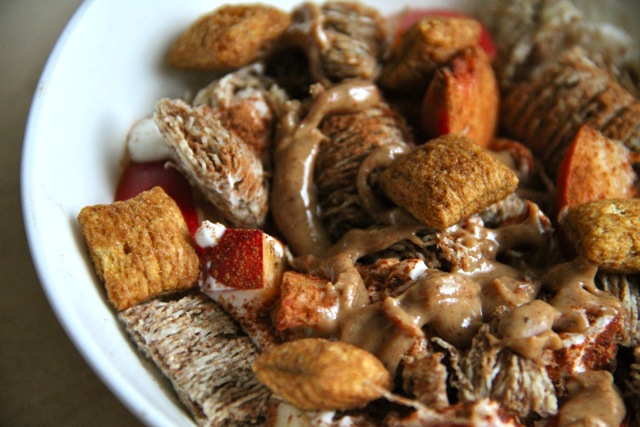 Plain Greek yogurt – banana – nectarine – Kashi Cinnamon Harvest – Puffins – roasted almond butter.
That kind of judgement is actually one of the only reasons that I'd ever hide the fact that I had an eating disorder from someone who didn't already know. I'm not ashamed of what I went through, nor do I have a problem talking openly about any of my experiences, but after having fought so hard to recover, someone trying to convince me that I'm still sick when in my heart of hearts I can feel that I'm not is like a big old slap in the face.
I know the prognosis of eating disorders; I'm well aware of the fact that the recovery rate is extremely low and the relapse rate is extremely high. Life sentence and all that – I get it. But I also know that buying in to stats like those is like shooting yourself in the foot… How can you honestly hope to fully recover if you don't even believe it's possible?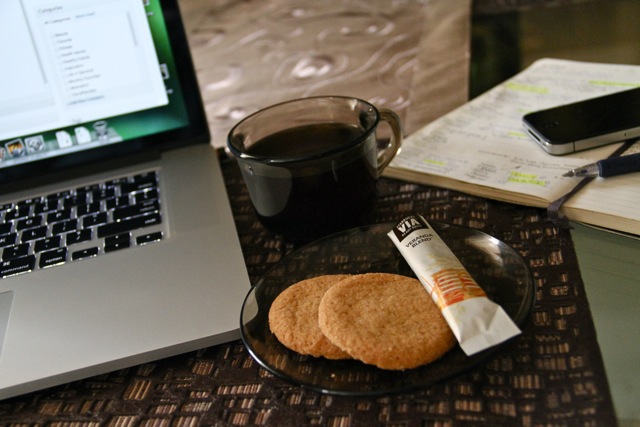 Needed a coffee break and some cookies… Enjoy Life sugar crisp cookies to be more exact.
I think one of the main reasons that I've been able to come so far in recovery is because I stopped identifying myself as sick. I let go of the expectations that come along with the "anorexic identity," and essentially stopped playing the part of the sick girl. I wasn't anorexic – I was simply Amanda and I was dealing with some food issues. Yes, I know that food issues don't even begin to capture the severity of the disease, but I think that downplaying my affliction really helped me stop seeing it as something that was an essential part of who I was.
For years my life completely revolved around my eating disorder and recovery. Every thought I had or action I took was either because of, or in reaction to, my eating disorder; and that kind of focus simply reinforced the idea that I was sick. By continuously identifying my thoughts and actions as being the result of my eating disorder, I was essentially continuously telling myself (and believing) that my sickness was a big part of my identity, thus preventing me from fully letting it go. Of course recovery is a lot more complicated than simply telling yourself that you're better, but it helps. I don't believe that relentlessly obsessing over the slightest hint of illness does anyone any good.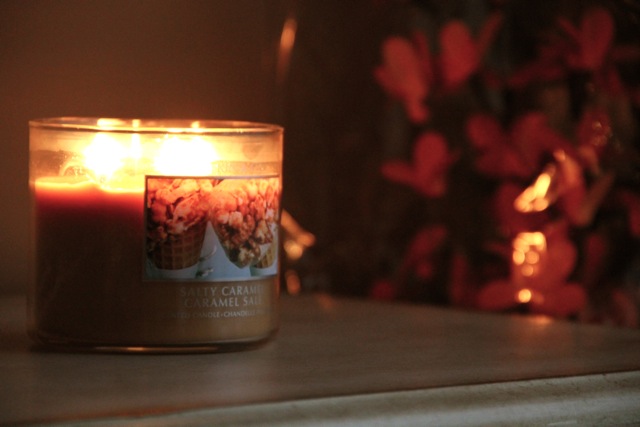 Time to relax…
That's why I refuse to do it anymore. I may slip up every once in a while, but who doesn't? Even people who never struggled with an eating disorder do goofy things sometimes. It doesn't mean that I'm "still disordered," but that I made an honest mistake and want to correct it. Believe me when I say that relapsing isn't an option – I kind of fell in love with my health and have absolutely no desire to relive the hell that I called life back then.
Gah! Sorry about the rant… I didn't sit down with the intention of letting things go that way, but sometimes you just gotta go with the flow. And sorry if you're a new[ish] reader and have absolutely no idea what I'm going on about… I think it's time I finally buckled down and got to sharing my story, so that will probably be on the agenda for tomorrow's post. I hope you guys are enjoying a relaxing Sunday evening (or whenever you happen to be reading this).
. – . – . – .
I'm not entirely sure what kind of a question I can ask about a topic like this… so any of your thoughts or experiences would be appreciated 🙂