I'm really going to have to start writing up more random thought posts because yesterday's ended up being some serious fun. It'll have to wait though, because today there actually is something specific I wanted to talk about… See, I'm kind of in need of some advice, or at least someone who can relate and tell me I'm not going crazy.
You've all heard of people who experience food-related anxiety, right? Those who get anxious at the thought of having to eat or those who feel guilty after eating? Well how about those who get anxious from not eating? Here, let me make things a bit clearer with an example.
Last night, I ended up having to have 3 bedtime snacks after dinner. Why? To control what felt like anxiety attacks. Not long after finishing dinner, I started feeling a slight anxiousness settling in – not relating to anything specific, but just a general nervousness that I couldn't quite shake. I tried waiting it out since I've always had some issues with anxiety and figured it was just another wave that would eventually pass, but instead of getting better, it just got worse – not only was I feeling more anxious, but now I was getting scatterbrained as well. At that point I knew it wasn't simple anxiety, so I decided to have some dessert…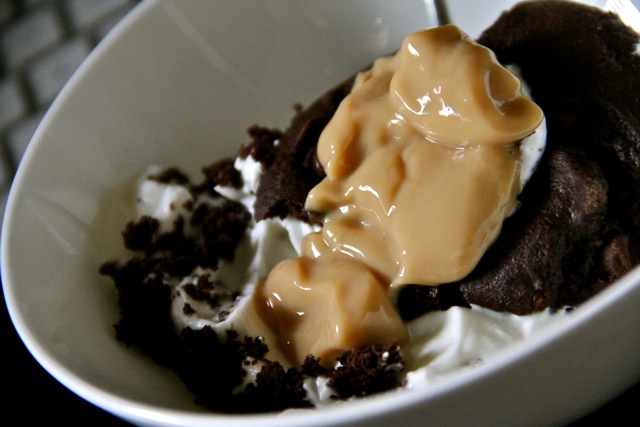 Plain Greek yogurt, Deep Chocolate Vitamuffin, caramel pudding.
Why dessert? Well, the last few times that I got my blood checked, my doctor told me that my blood sugar levels were a little on the low side; not low enough to warrant a full on diagnosis of hypoglycemia, but low enough that I could experience similar symptoms if I didn't keep things in check. Besides, everyone knows there's nothing that chocolate can't cure, right? Right. Within 10 minutes of eating, my head cleared and I finally calmed down… at least for a little while. Eventually, the anxiety started to creep back in so I turned to yet another reliable source of calm…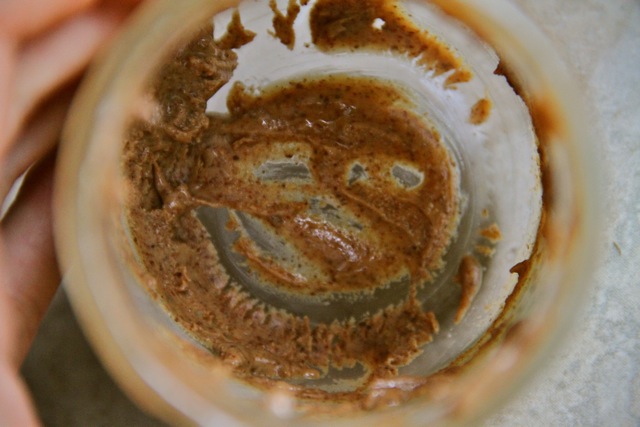 Scrapings of Maisie Jane's roasted almond butter.
That did the trick, but I still wasn't done for the night. The jitters hit me one more time while I was getting ready for bed, and because I'm terrified of going to sleep even the slightest bit hungry, a [literal] midnight snack happened…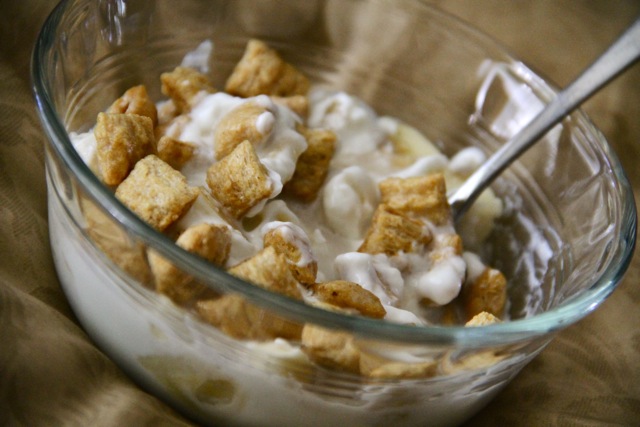 Plain Greek yogurt, banana, Kashi Honey Sunshine.
After that, I fell asleep without a problem and slept like a rock, but the whole thing was a little more than annoying – especially because feeling like you're having a full-blown anxiety attack isn't exactly the most pleasant thing in the world, and I haven't yet figured out a way to prevent it. I eat balanced, I eat often, and I don't think I eat too little, but in spite of my best efforts, some days it seems like there's nothing I can do short of eating non-stop, which I'll admit is slightly anxiety-causing in its own right. Sigh.
Can anyone relate? Even a tiny bit? Has anyone experienced anything similar and figured out a way to keep it from happening? Help a girl out! Oh, and happy Friday! 😀