Hey, hey! Happy Monday! 😀
I think that came across sounding a little more enthusiastic than I actually feel… After spending the last two days snowboarding, driving, and staying up far later than I'm used to, I.am.tired. How the heck did I used to do this all the time when I was younger?!? I have no idea, but I do know that I'm definitely going to need an extra cup of coffee or two to get through today.
I had a blasty blast, though, and I'd do it again in a heartbeat. In fact, I may be able to do it again in a few weeks, but let's not get ahead of ourselves and recap this last weekend first, shall we? And let's do it selfie As We Speak style…
As we speak, I'm… trying to shake the feeling that I forgot something. Toothbrush? Check. Phone? Check. Underwear? Check. Hmm…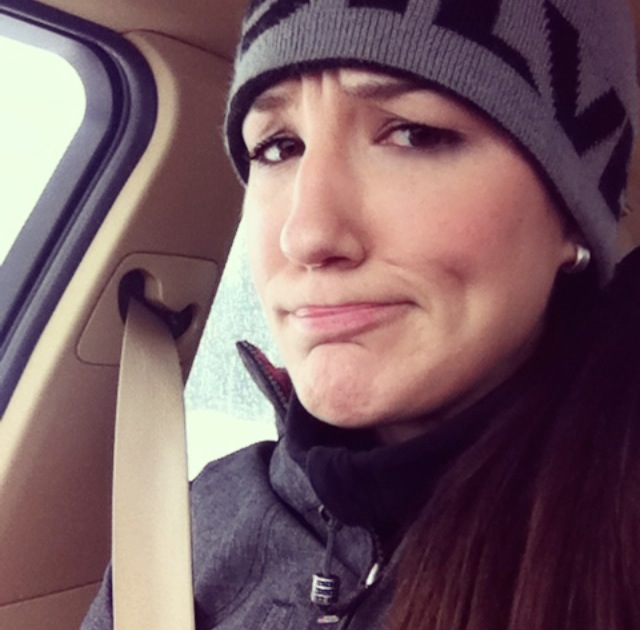 I'm also simultaneously admiring my eyelashes… Thank you, Maybelline.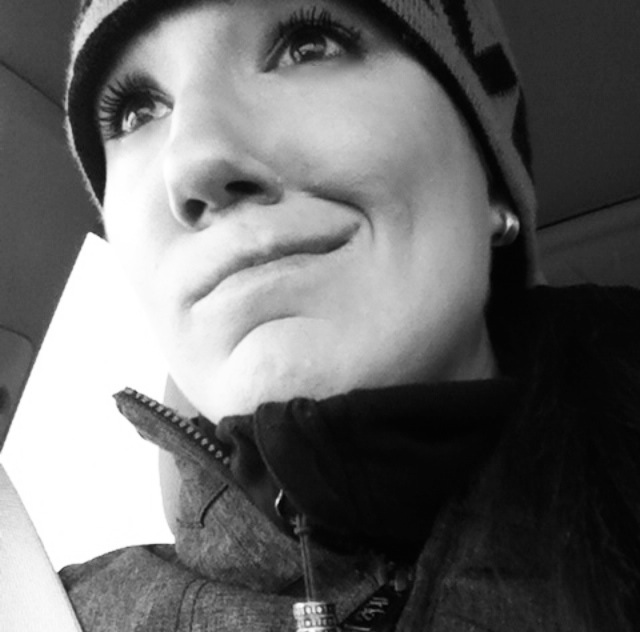 As we speak, I'm… currently out of commission. No coffee = no talkie.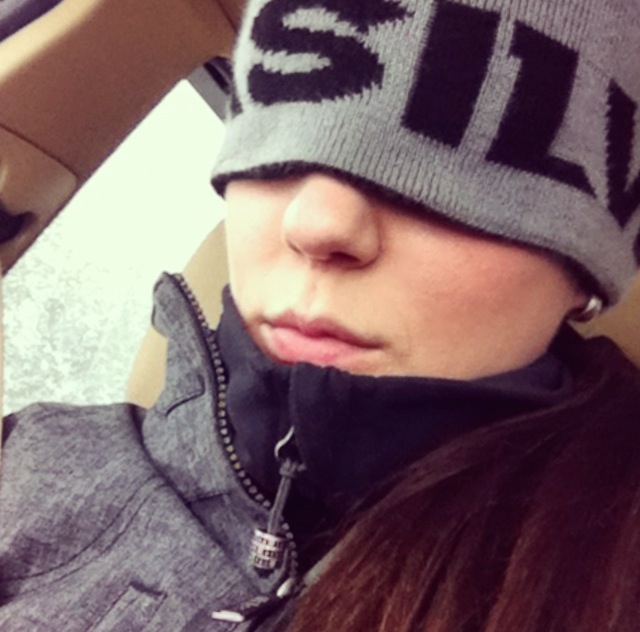 Here's some random scenery instead…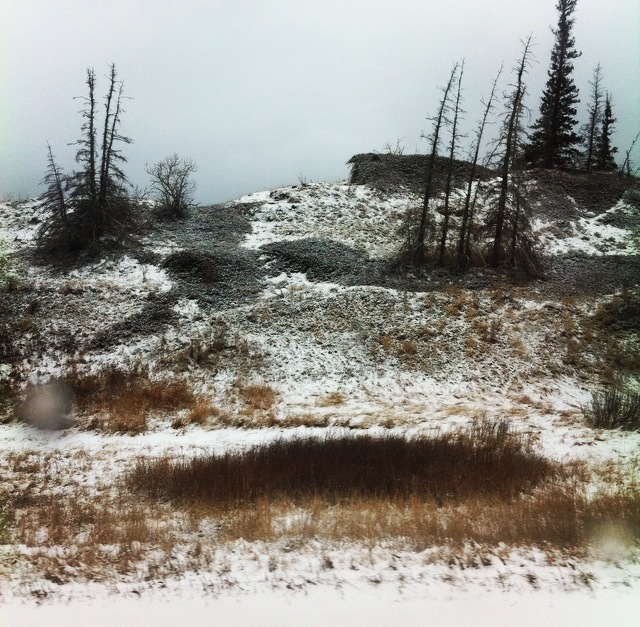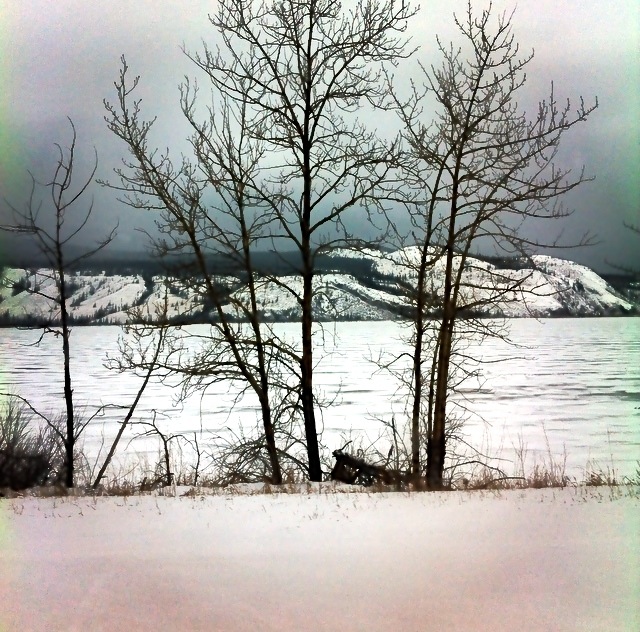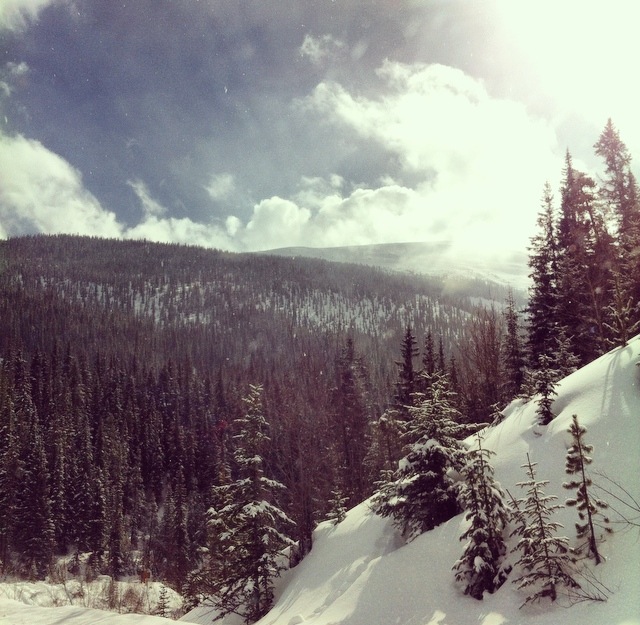 As we speak, I'm… one step closer to becoming more human…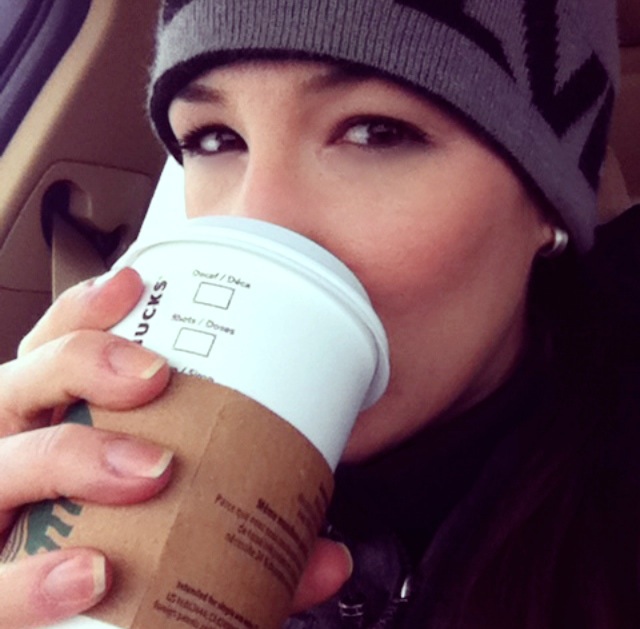 Thank you, dear friend…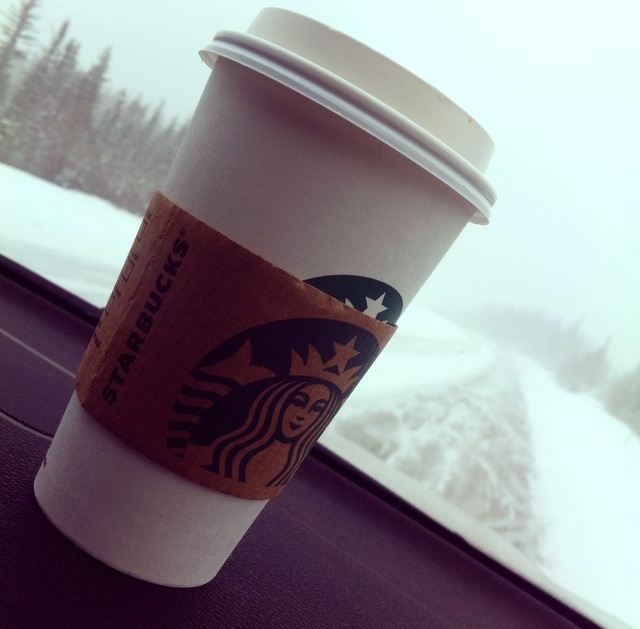 As we speak, I'm… happy to be out of the car after a 3.5 hour drive and gearing up for a day on the slopes.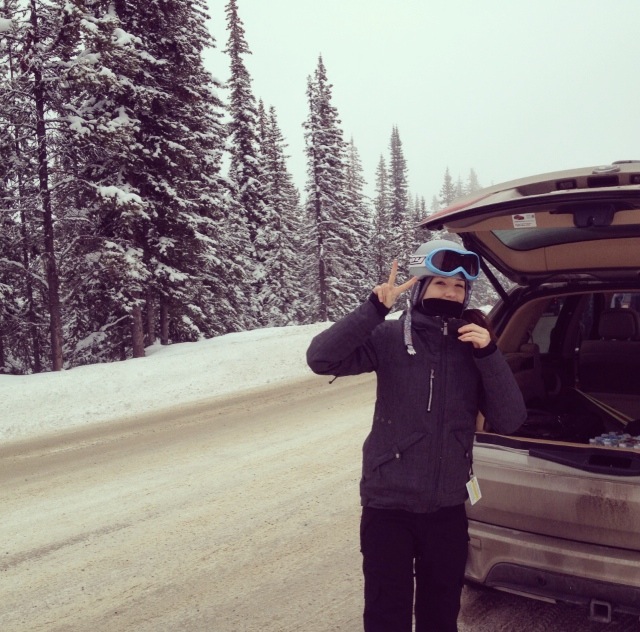 As we speak, I'm… keeping myself entertained on the [long] way up the mountain by snapping pictures on the chairlift. Note to self: do not take gloves off for extended periods of time when it's cold and windy out. Ouch.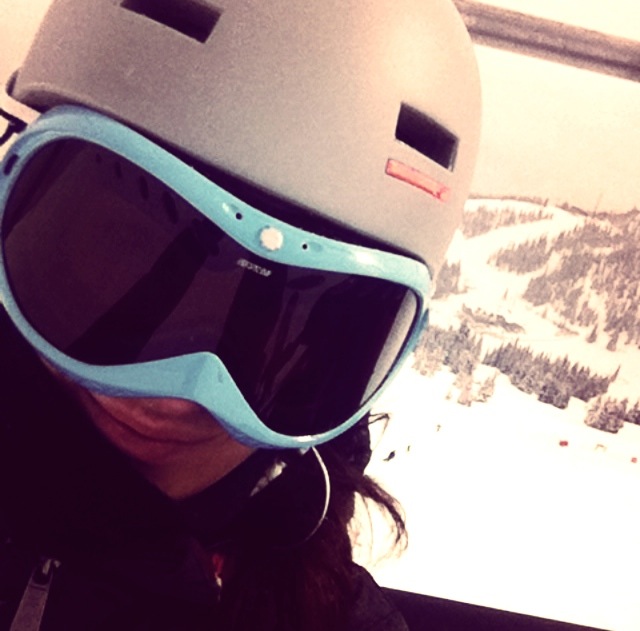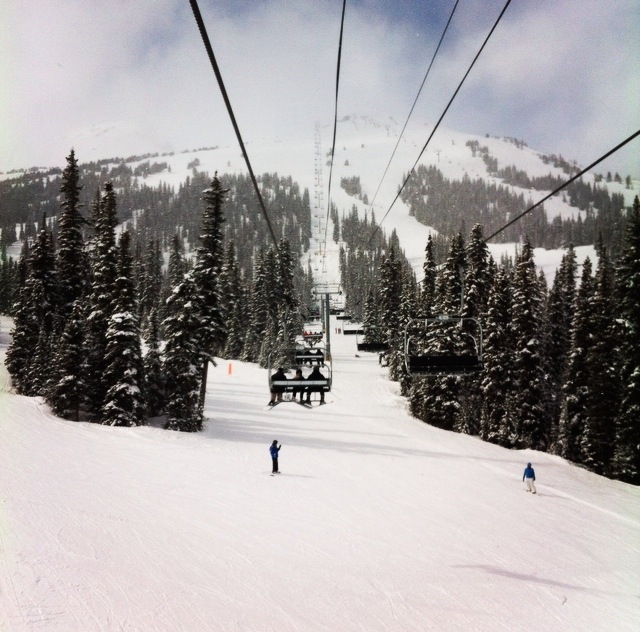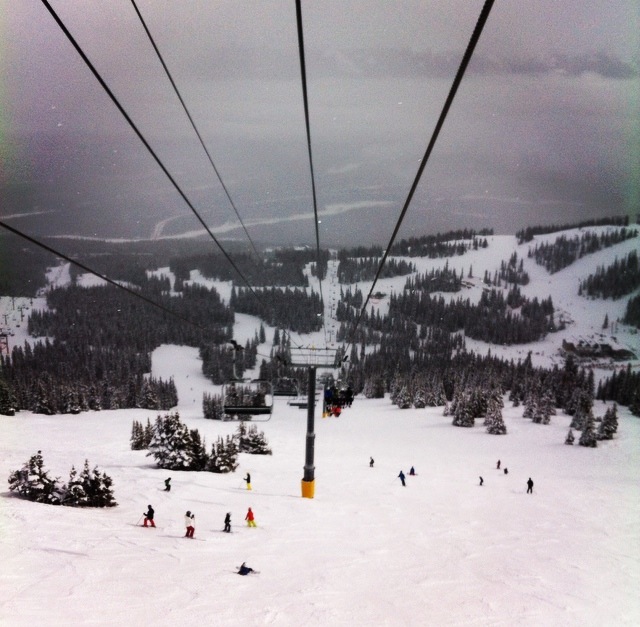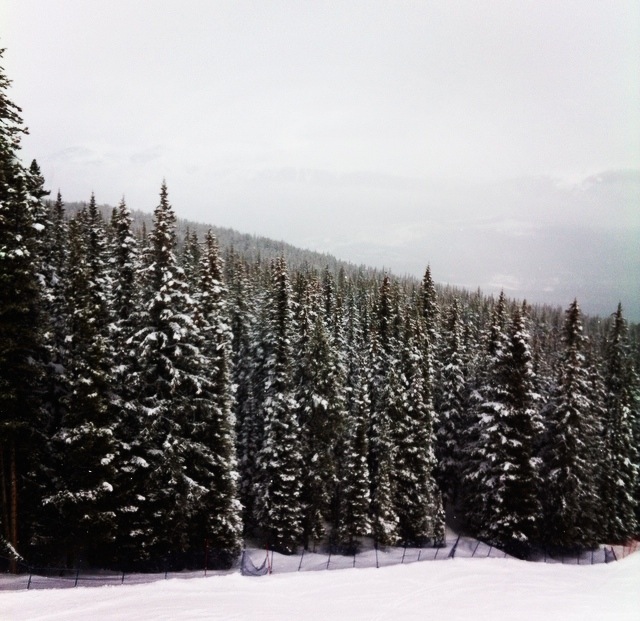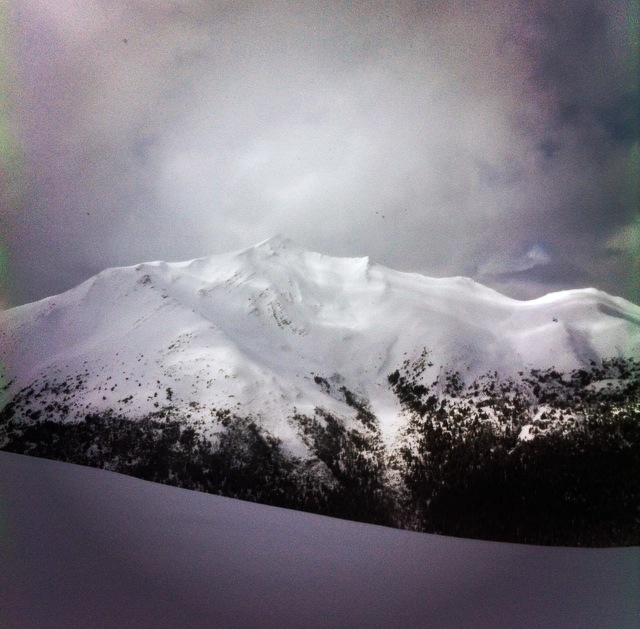 As we speak, I'm… strapping myself in at the top of the mountain, apparently with no idea that my picture was being taken…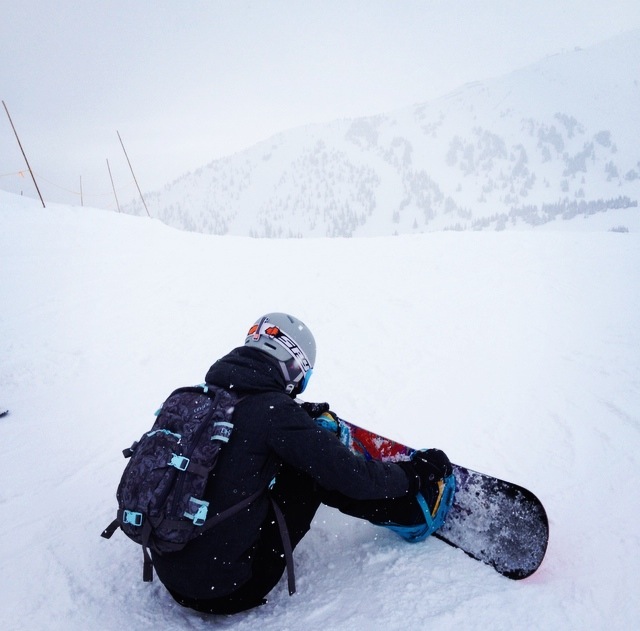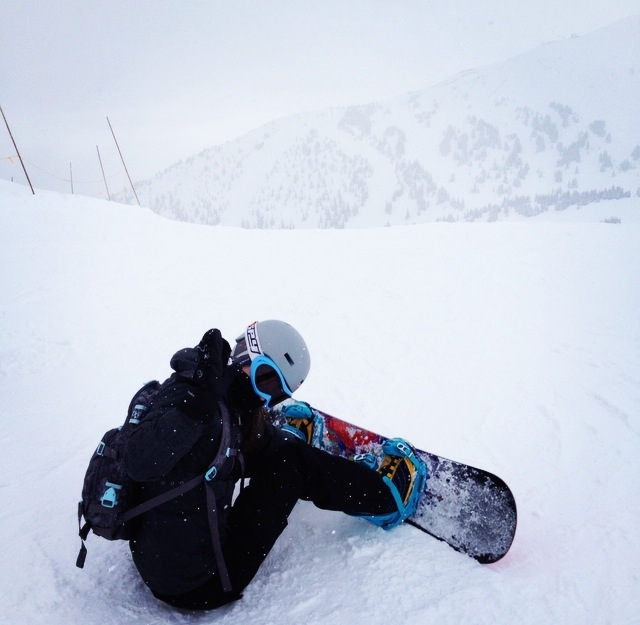 As we speak, I'm… apparently feeling the need to snap a picture of the banana I was eating during an afternoon break in the lodge. Blogging habits die hard. It was a good banana.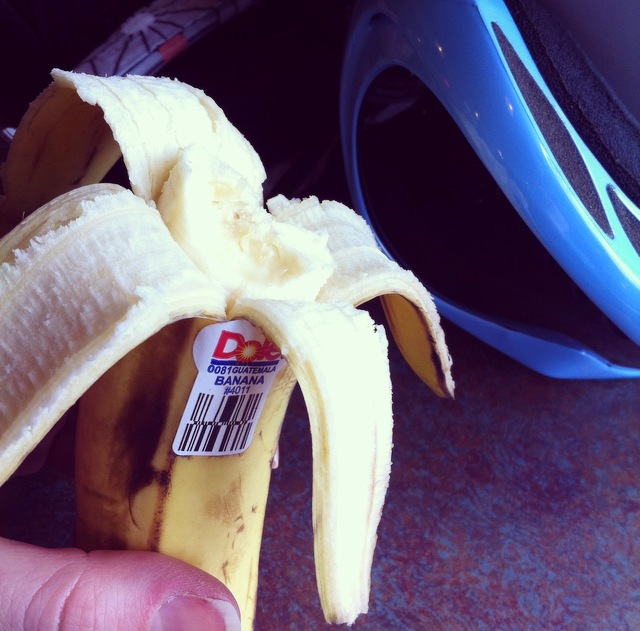 As we speak, I'm… back on the slopes! And looking for my snowboard in the crazy amount of snow they had up there. Conditions.were.awesome.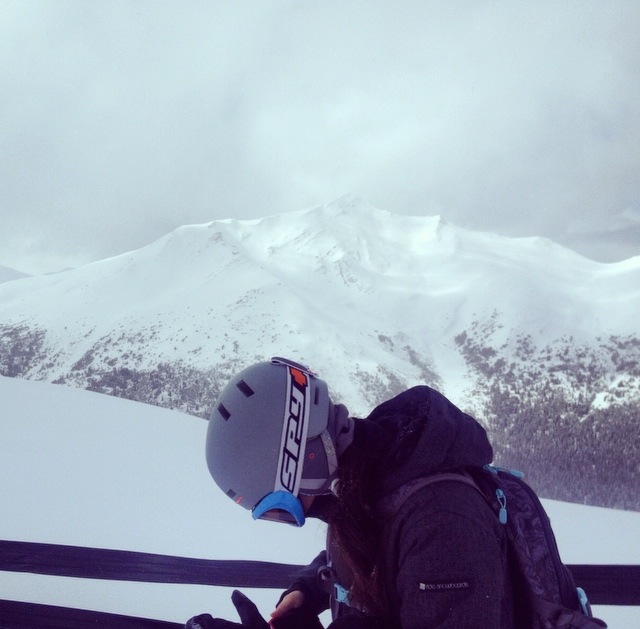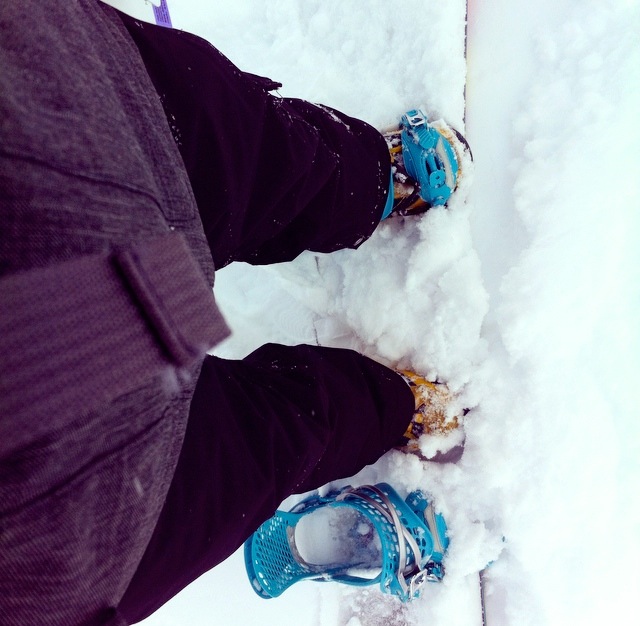 As we speak, I'm… done for the day and calling dibs on my bed back at the hotel. The one by the window/patio is always mine.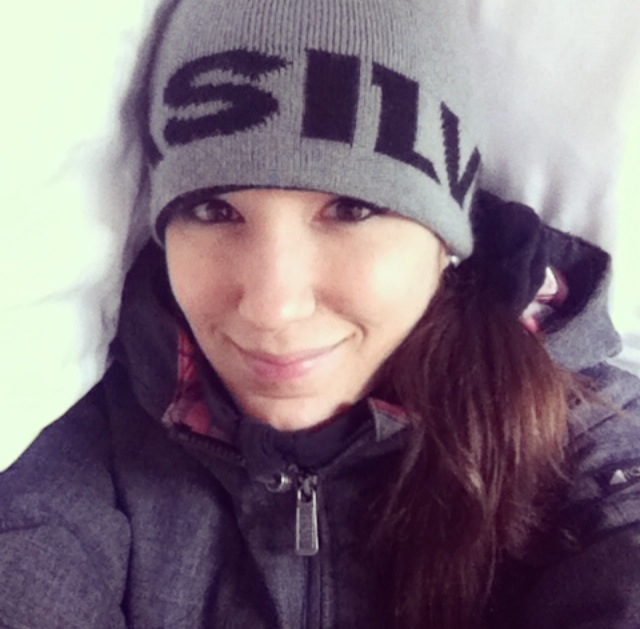 As we speak, I'm… taking the ever-classy bathroom selfie [after winning my choice of beds]… I'm also singing the [annoying] #Selfie song in my head. But first… let me take a selfie…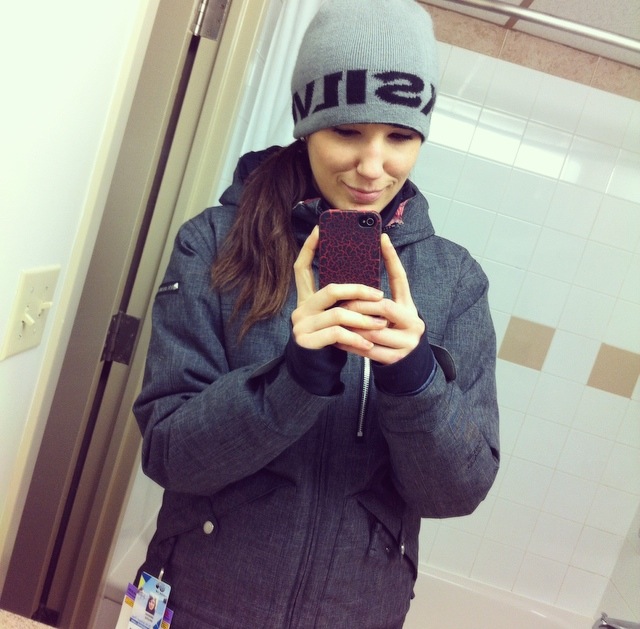 As we speak, I'm… making hotel room oatmeal on Sunday morning. Please note the Starbucks cup that I saved from the day before and the cinnamon shaker that I brought from home. Now I just need to start remembering to bring salt…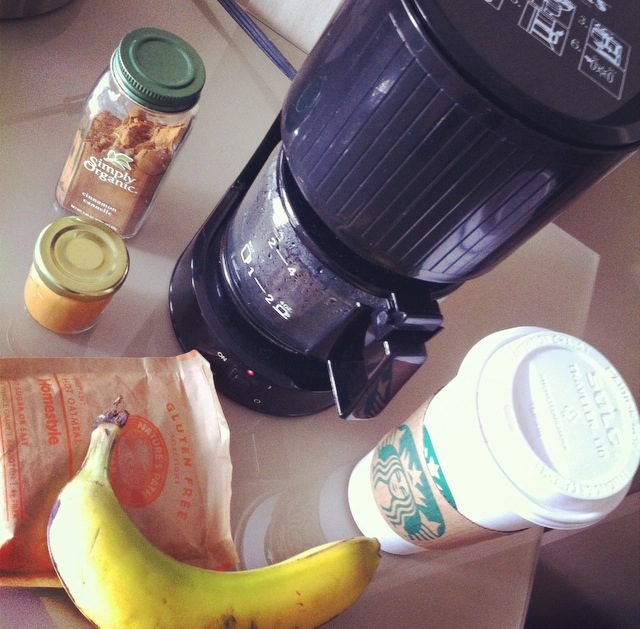 As we speak, I'm… at it again for round two. I'm also secretly wondering what the heck I'm supposed to do with my hands. Oh posing… you make me feel all sorts of awkward…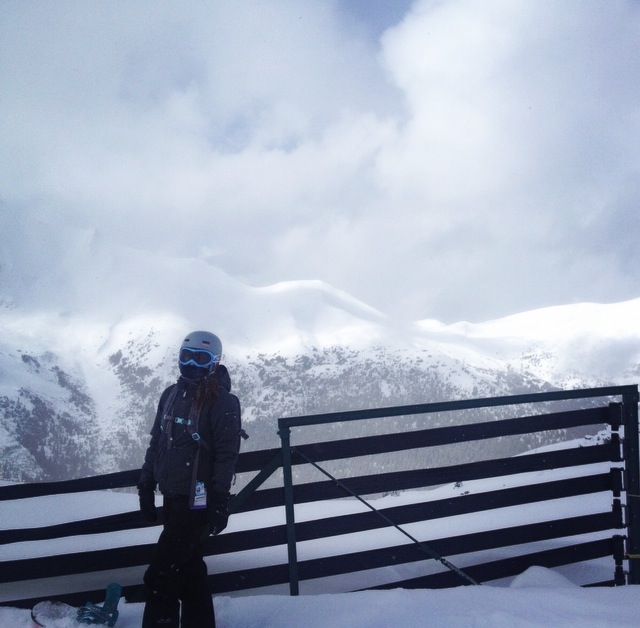 As we speak, I'm… enjoying the views on the way home… for all of about 30 minutes before I started asking #arewethereyet?!? Why is it that the drive home always feels so much longer than the drive there?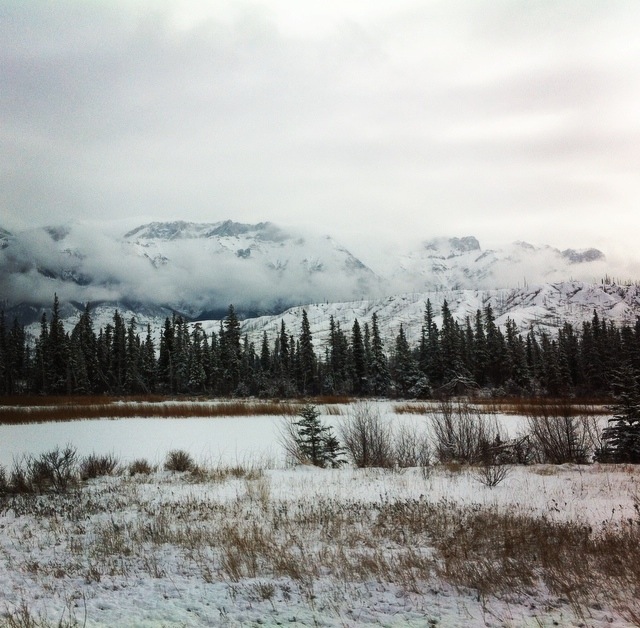 And now if you'll excuse me, I'm going to go ahead and eat everything in sight. Snowboarding cranks up my appetite like nothing else, so I see an epic day of eats ahead of me. Happy Monday, friends! Make it a good one! 😀

My mind is running a blank for questions, so tell me one awesome thing that happened this weekend.
OR finish this sentence: "As we speak, I'm…"
More places to find me!
E-mail — [email protected]
Twitter — runwithspoons
Facebook — runningwithspoons
Pinterest — runwithspoons
Instagram — runwithspoons
Bloglovin — runningwithspoons