Hey hey, Friday! You're looking mighty fine!
Is anyone else super excited for the weekend? I know I am. So excited, in fact, that I couldn't get to sleep last night. Okay, so my decision to stop by Starbucks on my way home from work may have had something to do with that…
Starbucks Iced Latte
… but when 10:30 rolled around and I was as wide awake as anything, I decided to save myself the trouble of tossing and turning for hours while unsuccessfully trying to fall asleep, and plopped myself on the couch to watch a movie instead.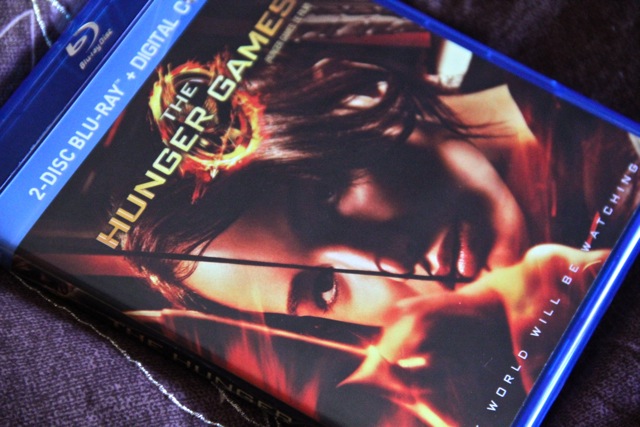 The book was way better…
Oh, and there may have been a bowl of popcorn involved too…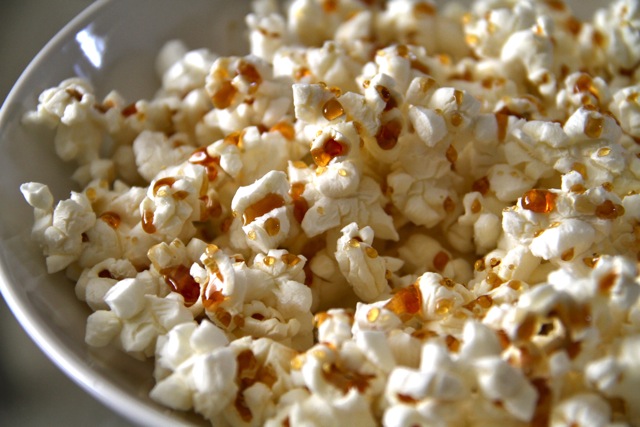 Popcorn with coconut oil, honey, and salt.
… because, really, what's popcorn without a movie? Wait a second… that's not right.
What's a movie without popcorn. Better. Sleep deprivation, you're no joke.
In all honesty, though, I don't think coffee is to blame for my lack of sleep (oh, how we always defend those we love). At least not entirely. I've been enjoying an afternoon cup of Joe for months now without any problems; it's only these last couple of days that have given me problems. No, I'm pretty sure there's another culprit behind my inability to sleep and I think I know what it is…
Excitement.
Remember when you were a little kid and your birthday/Christmas was coming up? Did you have a hard time falling asleep? I did! Nevermind that going to sleep would have actually made the next day come sooner – I'd be up out of bed, trying to make it until midnight because technically that'd be the next day and we could open presents, right? Right.
Well, neither my birthday or Christmas are coming up any time soon, but there is a little something that I've been keeping from you guys…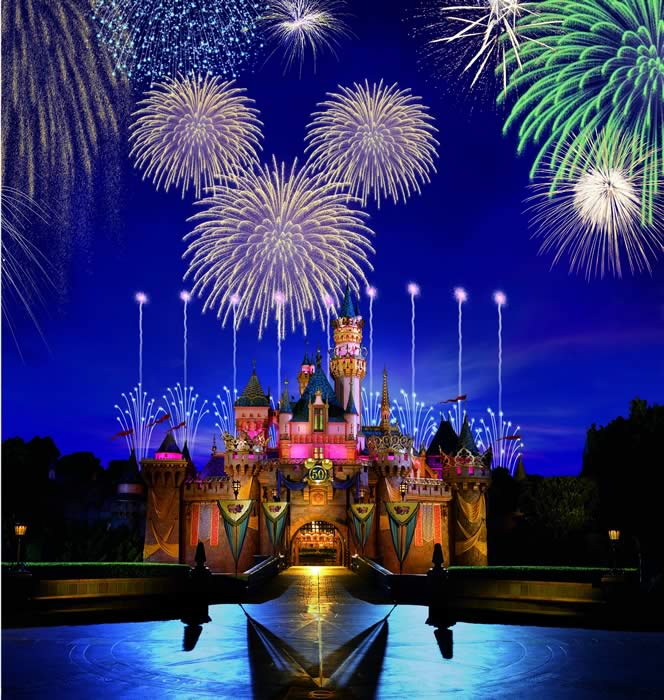 I'm going to Disneyland! EeEEEEeeeeEEEE!
The family's been planning a vacation to Cali for next week, and Disneyland is one of our stops. It's probably been about 20 years since the last time I went, and I can.not.wait. You guys know that I'm a big kid at heart, right? And I'm probably getting a little bit more excited about this than I should be, but come on! It's freakin' Disneyland! Spinning teacups. Pirates of the Caribbean. Space Mountain. Ohhhh, my inner child is doing a happy dance right about now.
And speaking of my inner child, guess what I found while I was out browsing the aisles today…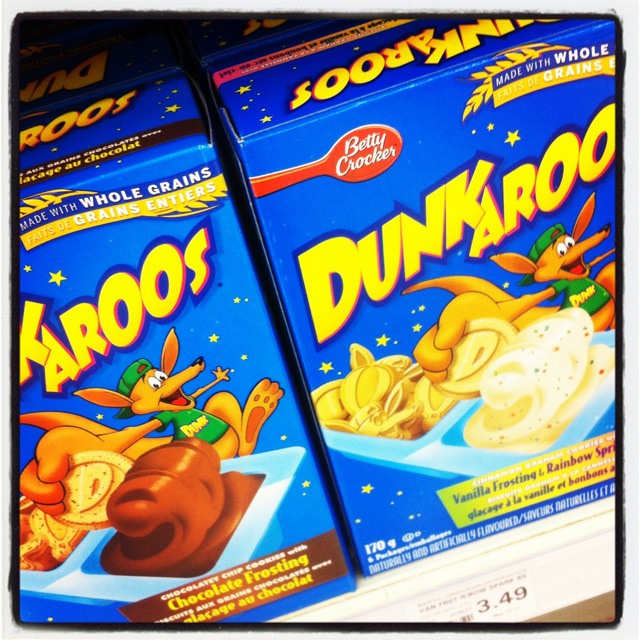 Dunkaroos! After writing up my childhood snack nostalgia post, a few of you mentioned that there were still stores that carried Dunkaroos, and I thought that I had seen them myself as well, so I made sure to keep an eye out for them while picking up groceries this afternoon. Lo and behold, there they were.
And now if you'll excuse me, there's a pizza [and hopefully a pillow] with my name on it.
Hope you're having a great Friday night!
. – . – . – .
What time do you usually go to sleep?
How late in the day can you drink coffee and have no problem sleeping?
Have you been to Disneyland?