Hi friends!
Is it really Monday? I could have sworn it was just Friday and I was busy packing for a snowboarding trip to the mountains; or, more specifically, to Marmot Basin in Jasper. This weekend went by way too quickly if you ask me, but at least I get to do a little reminiscing thanks to the lovely Katie and MIMM…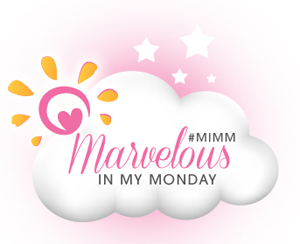 I'm going to have to reminisce in point form, though. I'm writing this on Sunday night after spending half of the day on the slopes and the other half in the car – my brain can only focus on one thing right now…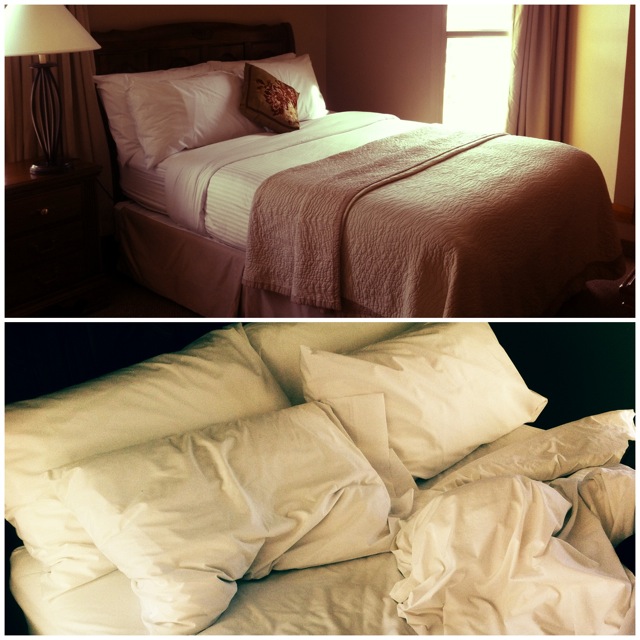 Namely, how comfy my hotel bed was; and how much I enjoyed sleeping snacking in it…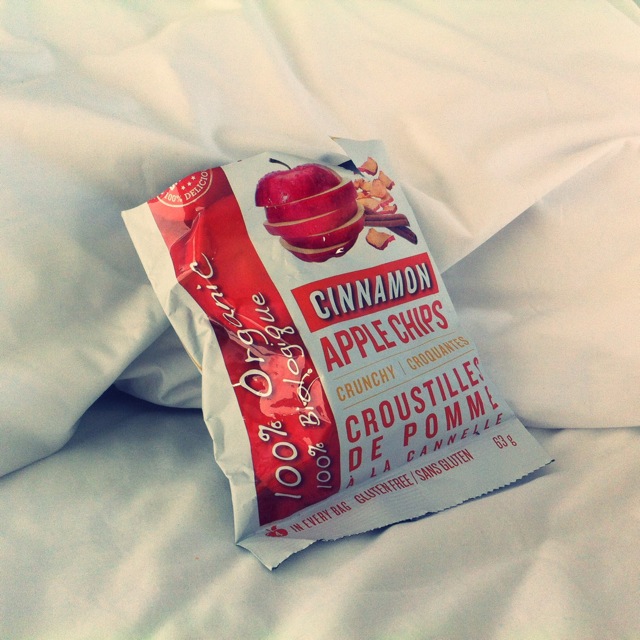 Barefruit Cinnamon Apple Chips. Holy wow do I love these things.
But there I go getting distracted already. Focus, Amanda. Focus. Okay. Mountains. They were beautiful…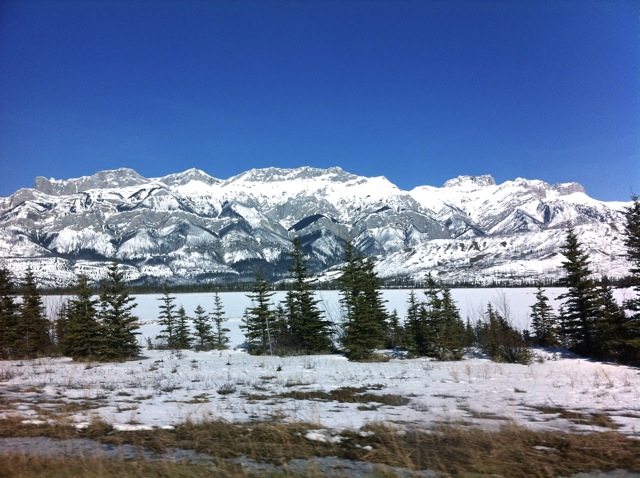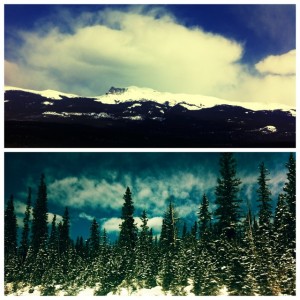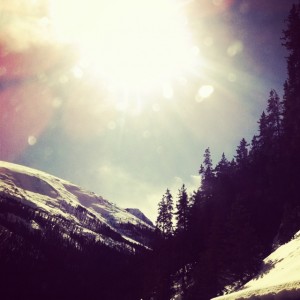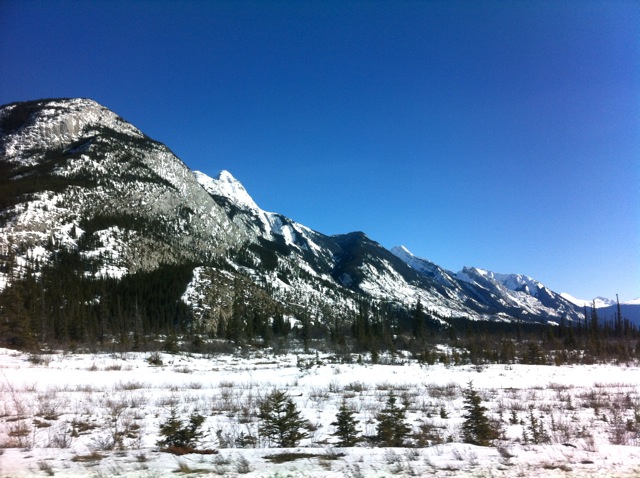 And fun as heck….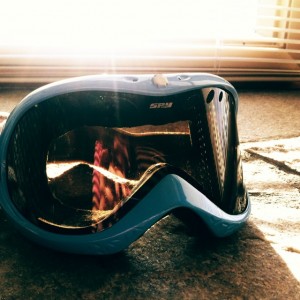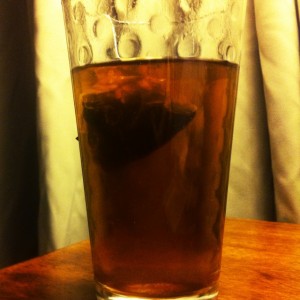 Funny story. I brought a few baggies of my favorite tea along with me, but the mugs that were in the hotel room were WAY too small. I mean, who can be satisfied with just two or three sips of tea?! Solution? Brew tea in a tall drinking glass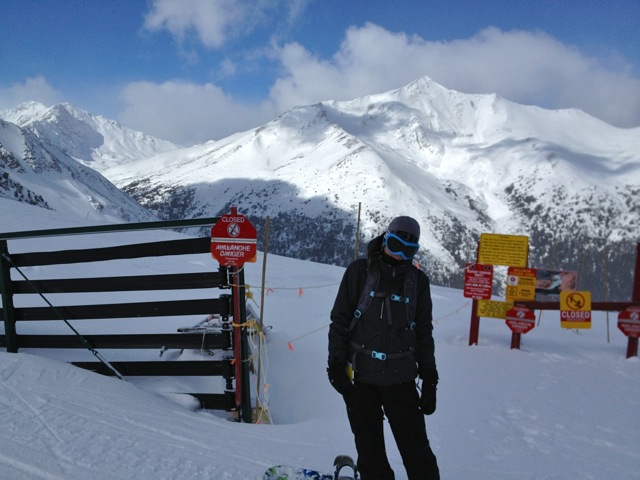 Very tempted to do a little backcountry, but no snow gear = no go.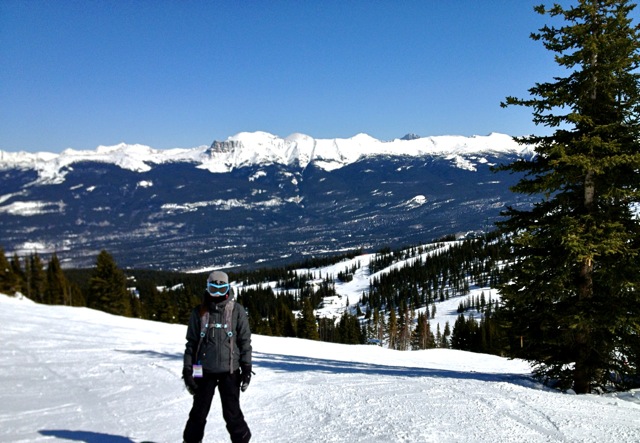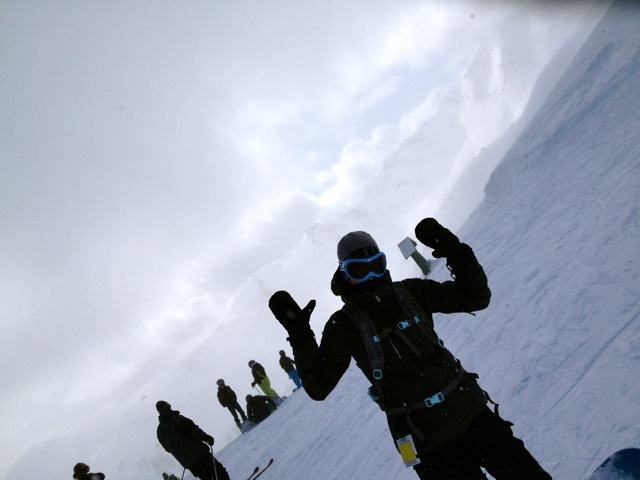 The upper half of the mountain was a little cloudy on day 1.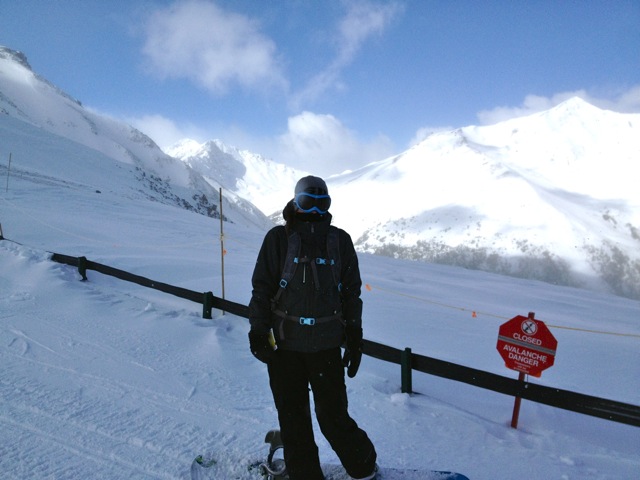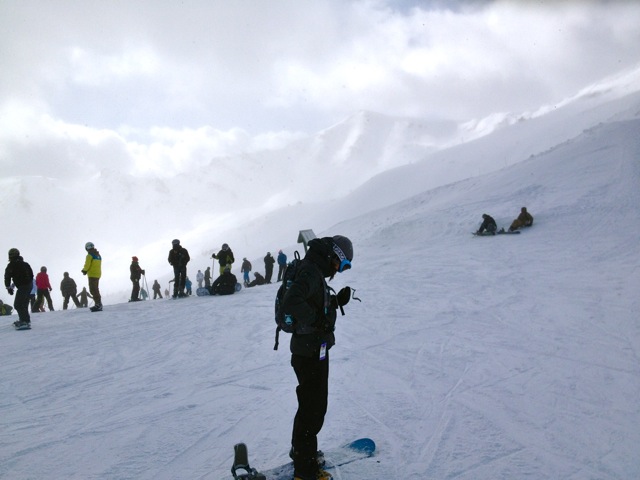 What the heck does this strap do?!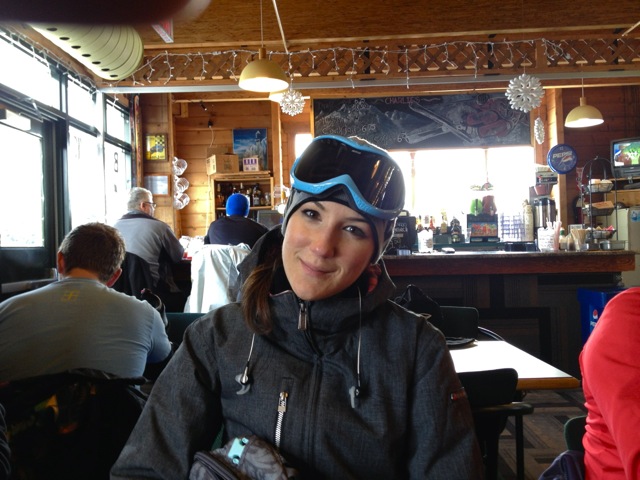 And can I just say that these may have been the best fries I've ever eaten?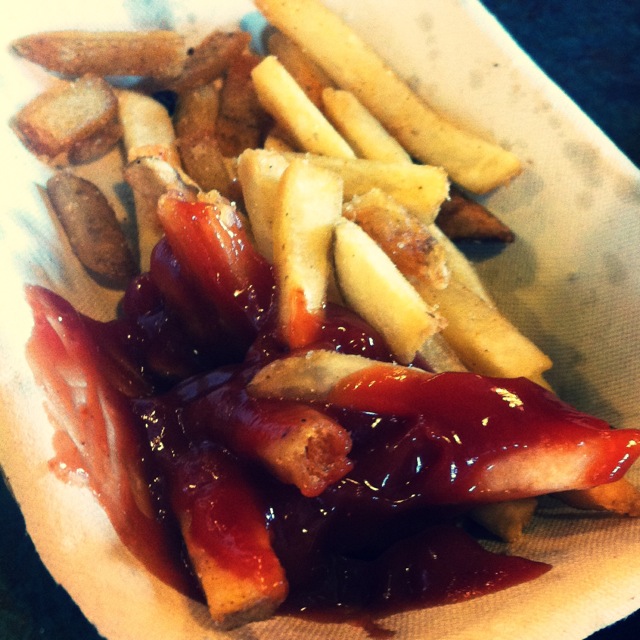 Was there anything special about them? Defnitely not – they were just your typical, holy-crap-are-these-ever-greasy cafeteria style fries. But you wouldn't believe the kind of appetite you work up after a day on the slopes, and getting smacked in the face by the tantalizing smell of ketchup and fries as soon as you walk into the lounge makes you completely forget about the sandwiches you packed. Such is life. I figure that there are far worse things that one can eat, like plastic fruit…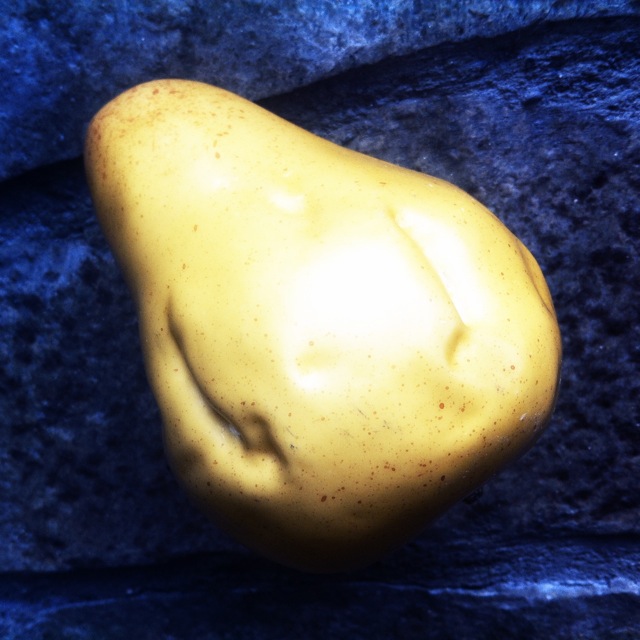 … which, judging from those bite marks, is what someone who had stayed in the room before us apparently tried to do 😆 Happy Monday, friends! Make it a good one.
. – . – . – .
Have you ever been snowboarding?
Do you sleep well in hotel beds?
What was the best meal/moment of your weekend?