So apparently biting cheese strings is a heinous offense. My apologies to all the peelers 😉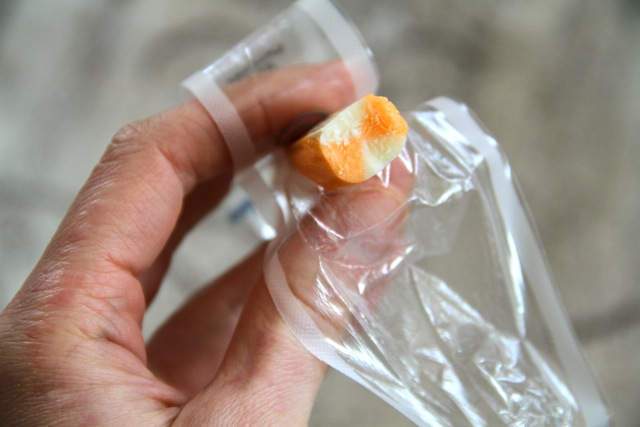 But guess who got the last laugh? Winter, with 30 cm of snow yesterday… 

Womp, womp. Hopefully this is the last of it, but I guess the extra snow will come in handy when I go snowboarding this weekend? Although driving conditions aren't exactly the greatest right now… Over 300 people were injured yesterday after a huge pile-up on the highway. Pray for me? And while you're at it, add Jo in there as well… Us two girls have it pretty rough up here in Alberta. Speaking of which, any other Albertan readers/bloggers out there? Please don't hesitate to chime in every now and again! Sometimes I feel like I live in an isolated blogger no-man's land with no one anywhere near me… It gets lonely 😥
Oh, and for those of you were were surprised: yes, I am indeed a snowboarder. I've been doing it for something like 15 or 16 years now, although I haven't been able to get out as much as I would have liked for the past couple of years. The older I get, the less willing I become to deal with the cold and the more time I spend "exercising" at the mall instead…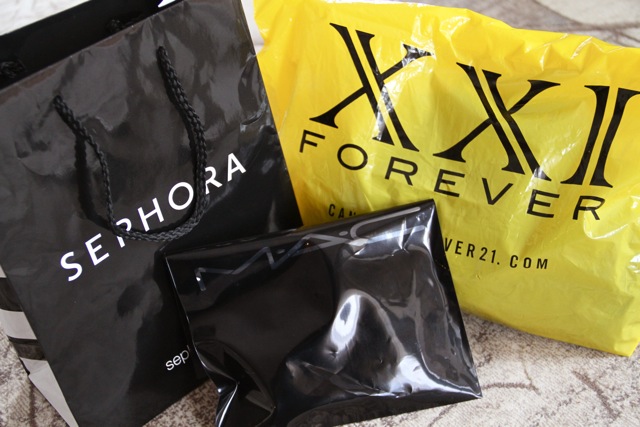 I had some time to kill last night, and while I was planning on just going in to walk around without buying anything, my plans changed as soon as I walked by Sephora… and then again when I walked by MAC.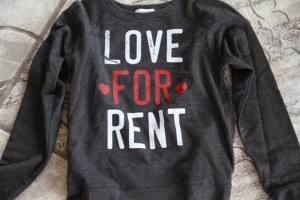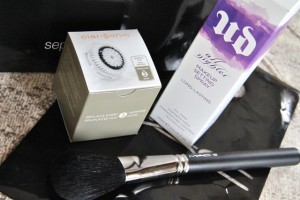 Sweater from F21 – Clarisonic brush heads, Urban Decay makeup setting spray, MAC 150 powder brush 
What can I say? I'm a beauty junkie, and Sephora's siren song is just too sweet to ignore. In my defense, my Clarisonic was in dire need of a brush head replacement, and… well… I have no excuse for my other purchases, but I think I deserve them after fighting my way through this…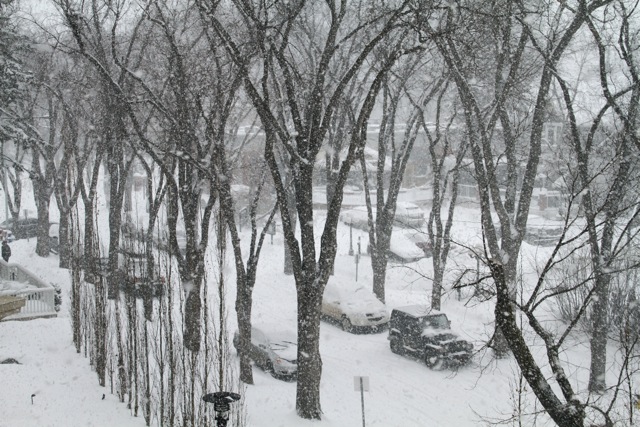 You know the snow situation is getting a little extreme when you manage to get snow down your knee.high.boots on the walk home. Brr.
So this post has been all over the place and I apologize for that, but nasty weather means tiredness, tiredness means a few too many cups of coffee being consumed, and a few too many cups of coffee being consumed means that my mind is going a mile a minute and my fingers are doing their best to keep up. There is actually something concrete that I wanted to talk to you guys about, though…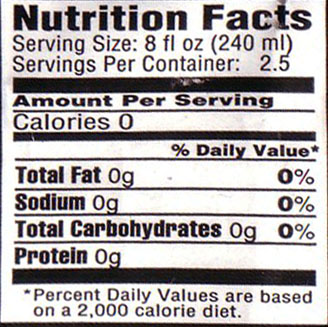 Nutrition labels. I recently started using Recipage, and while I was in the process of transferring my recipes over I started wondering if I should include the nutritional information on them or not. Even though I don't count calories or track macros, I know that a lot of people do; and I have to admit that even I'm more attracted to recipes that include nutritional info because I like to at least have a general idea of what I'm eating.
So what do you guys think? Yay or nay to adding nutritional info to my recipes? Are you more attracted to recipes that have them? Pros? Cons? As always, I'd love to hear what you guys think!