Happy Saturday sweetlings!
I hope that you're all having a beautiful one. Mine was pretty awesome, even though nothing spectacular happened – all I really did was shop and snack. First up, the shopping…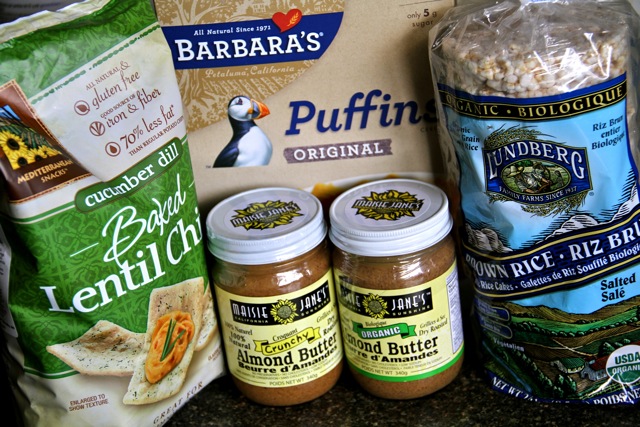 Baked lentil chips – Puffins – Almond butter (smooth and crunchy) – Rice cakes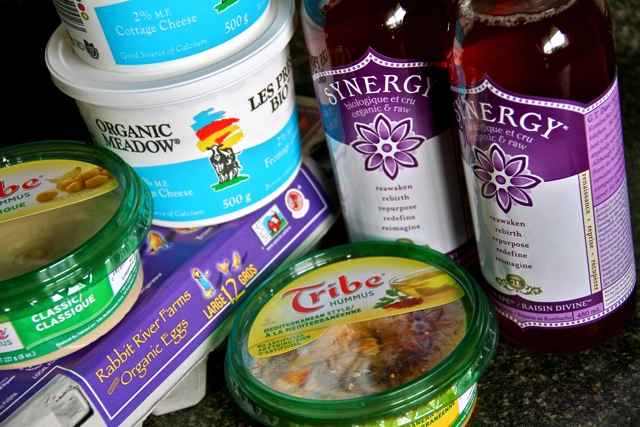 Cottage cheese – Hummus (classic and Mediterranean) – Eggs – Grape kombucha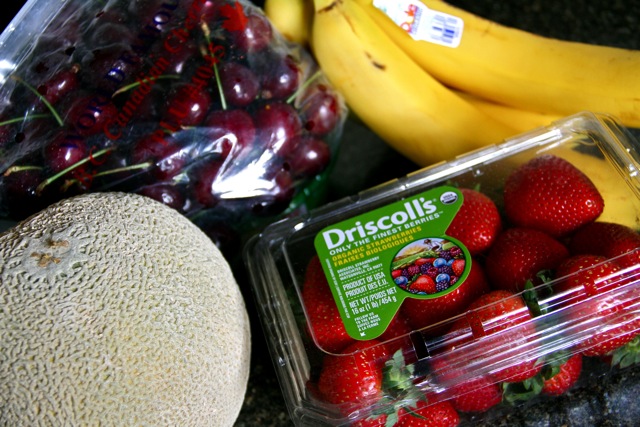 Cantaloupe – Cherries – Bananas – Strawberries
I also browsed some home furniture/accessory stores, but didn't end up buying anything because… well… right now I'm mostly shopping for ideas. I want to get a good sense of what's out there before I commit to anything big, and I'd rather start buying smaller stuff, like coffee makers and coat hangers, when I'm already living  in my new place. I don't want to stock up on stuff now, only to have more stuff to move when the actual day comes. Although I may regret my decision when I need to open a can of beans only to find that I don't have a can opener. But I'll cross that bridge when (if) I come to it.
So let's move on to the second (and more delicious) part of my day: the snacking…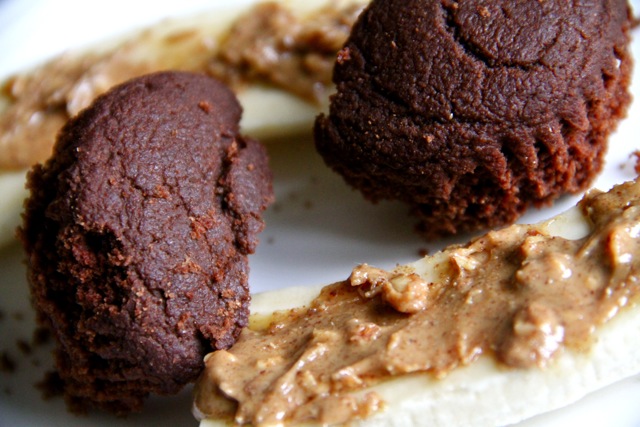 Banana topped with crunchy almond butter and a chocolate muffin.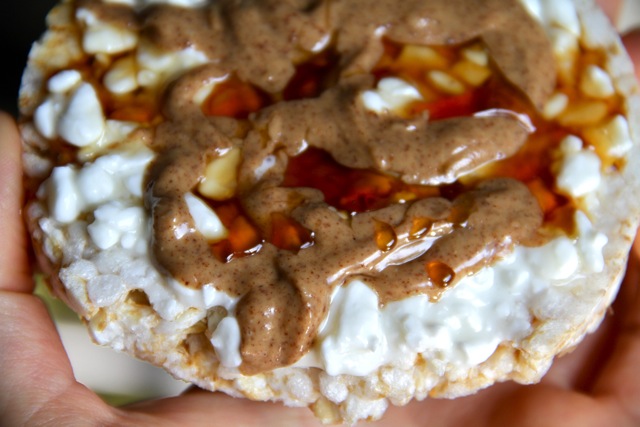 Rice cake topped with cottage cheese, almond butter, and honey.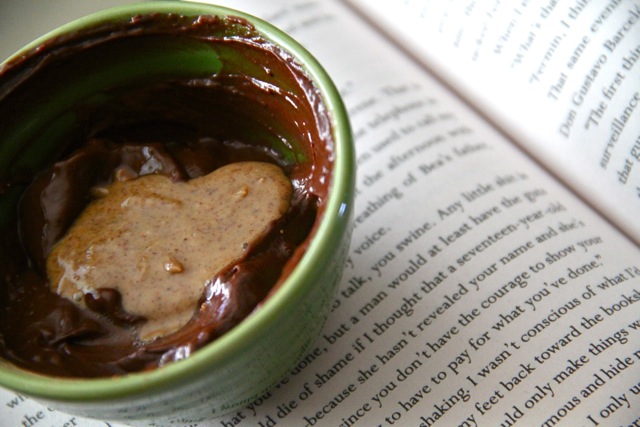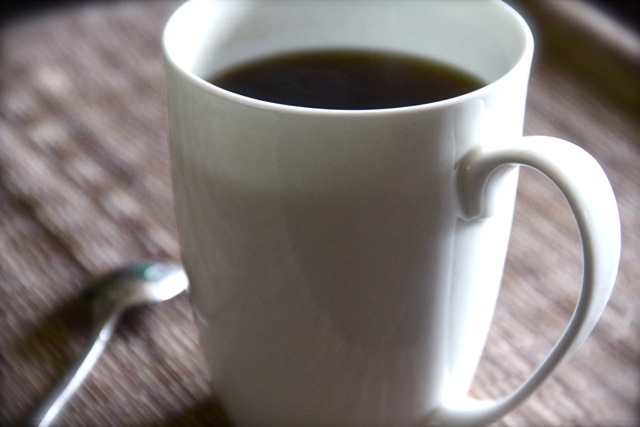 Chocolate pudding spiked with cocoa powder and topped with almond butter. Teeccino.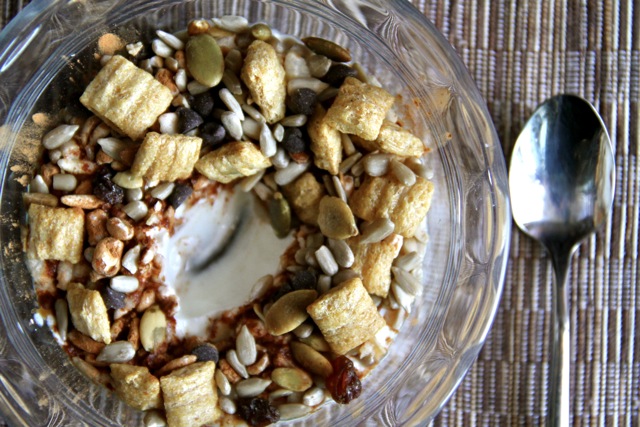 Greek yogurt topped with puffed wheat, Kashi Honey Sunshine, trail mix, and cinnamon.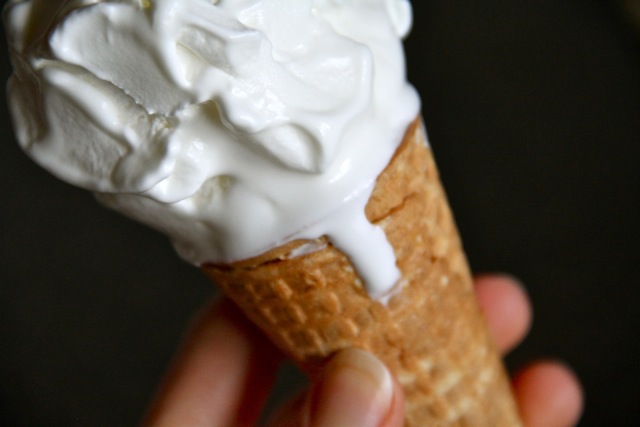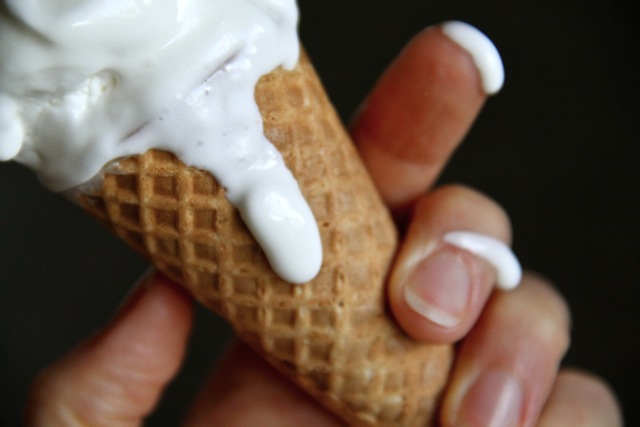 Melty vanilla ice cream in a sugar cone.
And while we're on the topic of snacking, there's something that I wanted to talk about. I'm sure that we're all more or less familiar with "smart snacking" – the idea that we should choose snacks that are nutrient dense and won't spike our blood sugar, so that we'll stay fuller longer. These snacks are usually high in protein, fiber, and healthy fats, and low in sugar. The picture of perfection.
I used to really buy into that idea, and would choose snacks based on what I thought was best for my body; snacks that would ensure optimal performance. For this reason, I avoided things like ice cream, cookies, and candy for a really long time – I was afraid that I would eat them only to be hungry again 20 minutes later. But the more that I experiment with my diet, the more I come to realize how faulty those beliefs really are. Here, let's use what happened yesterday and today as an example…
Yesterday afternoon, I snacked on one of these…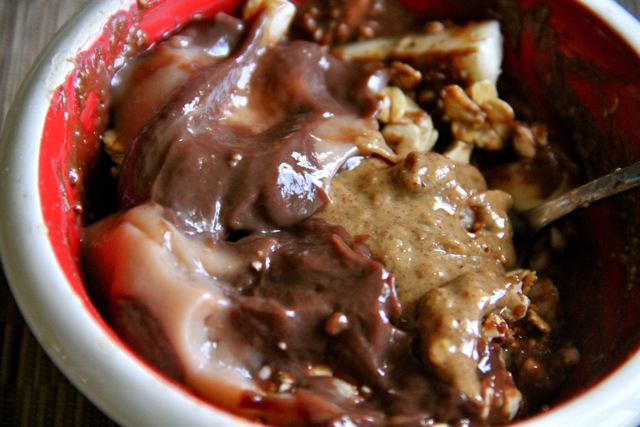 Heaven in a bowl, aka. cottage cheese mixed with protein powder and cocoa, with a banana, granola, almond butter, and chocolate pudding added in.
Delicious, and high in protein and healthy fats – a "smart" snack. And yet it barely held me over for an hour before I was feeling snacky again.
Today, I snacked on one of these…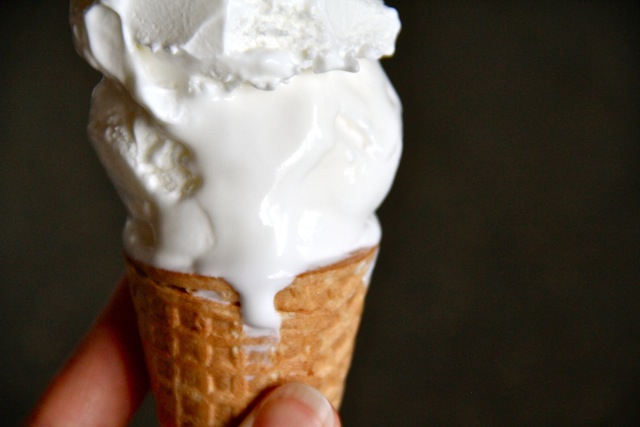 Heaven in a cone, aka. vanilla ice cream.
Delicious, but high in sugar, with barely any protein or healthy fats to speak of – a "not-so-smart snack", if you will. And yet it held me over for a good 2.5 hours until it was time for dinner.
Both snacks are probably pretty close calorie-wise, and one is clearly "smarter" than the other, so why is it that the smart one didn't manage to hold me over as long as the other one did?
Answer: because sometimes you just really need an ice cream cone. Or a cookie. Or some candy. Sometimes, satisfying your mind is the smarter thing to do.
I've been craving ice cream for a couple of days now, but opted out of having it yesterday because I figured that, after the hard workout that I had in the morning, my body would need protein and nutrients more than it needed… err… ice cream. But I can't live with an unsatisfied craving for very long, so today, despite having had a pretty intense workout that morning, my body got ice cream instead of a "smart" snack.
And it was fine… and delicious.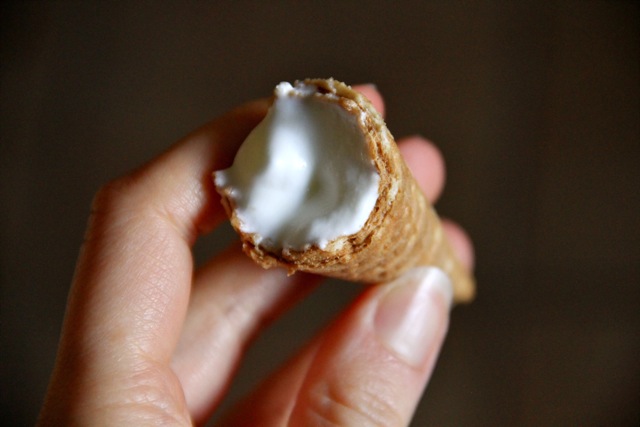 The last bite is always the best.
I refuse to believe that food is simply fuel. The body craves nutrients, sure, but the mind craves pleasure, comfort, and enjoyment – and there's nothing wrong with getting that from food. There's physical hunger and mental hunger, and both sets of cravings need to be met in order for us to feel satisfied.
Have you ever eaten something that wasn't what you really wanted, but more so what you thought you should eat? Were you satisfied after? My guess is probably not, and if you're anything like me, then you were probably prowling the kitchen a short while later, trying to satisfy that peckish feeling, despite the fact that you just ate a full meal. Believe me, I know…
There's a time and place for smart snacks, and there's a time and place for not-so-smart snacks – the tricky part is figuring out the right time and place for each. But it's possible. It just takes some trial and error, and I'm still trial-ing and error-ing, but learning along the way 😀
Have a good night, loves.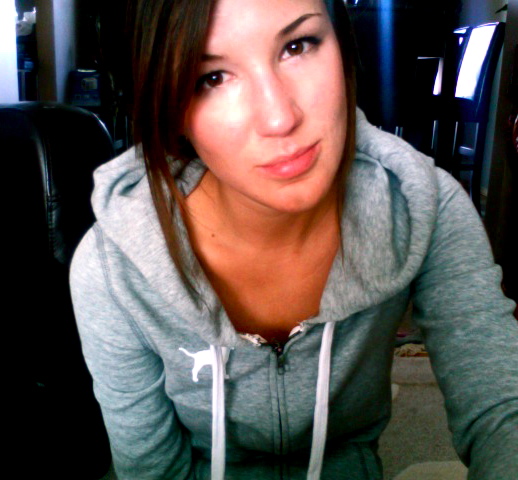 . – . – . – .
What's your opinion on the idea of smart snacks? Do you find that they always hold you over as long as they "should"? Or do you find yourself sometimes surprised by the staying power of so-called "empty calorie" foods?