Today was the kind of day where another one of these was in order…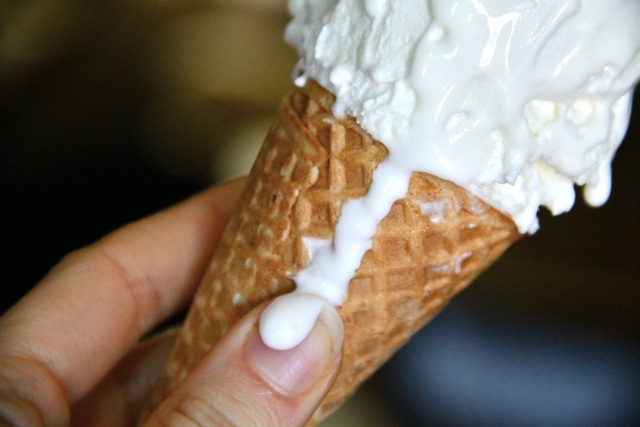 Why? A few reasons. The first of which was comfort after the less than pleasant events of last night…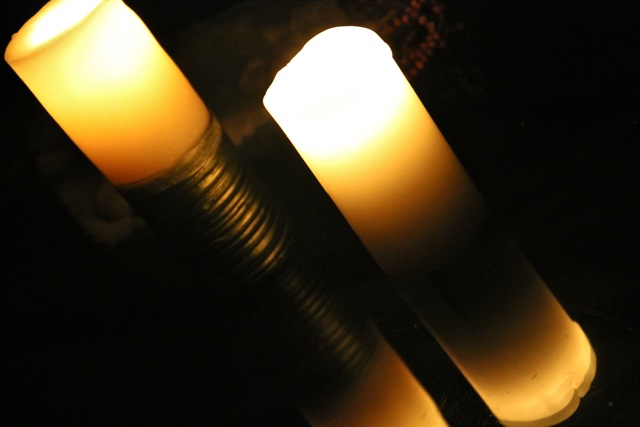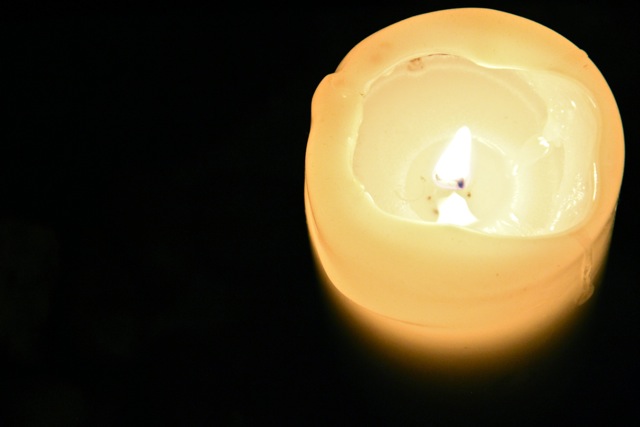 We had a power outage. I had just snuggled into bed for the night and read two pages into my book, when I suddenly found myself surrounded by pitch black darkness. Thank goodness that it's been ages since I've watched a horror movie of any kind, or I might have started to think that a psychopath wearing a hockey mask had cut the power to make me easy prey. Gulp. As it stands, the worst thing that happened was me banging my big toe on the corner of a wall while I tried to use the light from my iPhone display to find a lighter. Painful, yes, but not as bad as being hacked into pieces.
The second reason that today was an ice cream kind of day was because of the insanely hot weather that hit us this afternoon…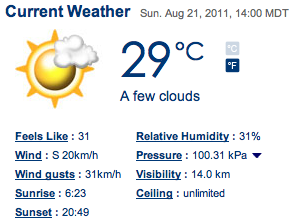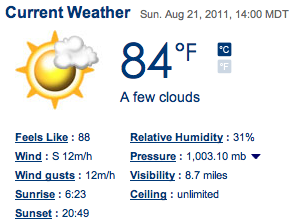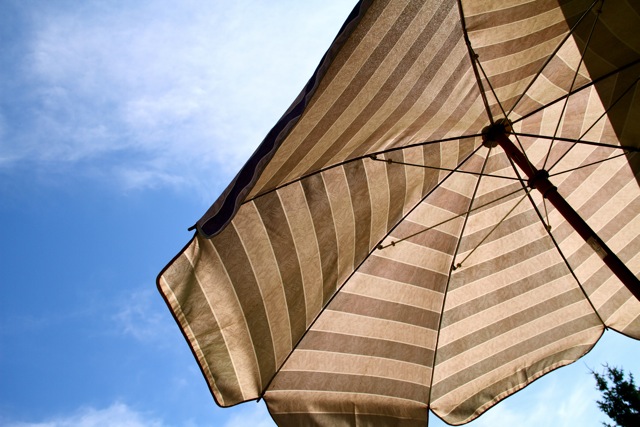 Yes, I'm well aware of the fact that many of you have been dealing with weeks of temperatures in the triple digits, but I'm Canadian and, up here, we're better at dealing with 6 month winters and sub-Arctic temperatures than we are at dealing with heat. Today was just rough; and I think Kaiah agrees…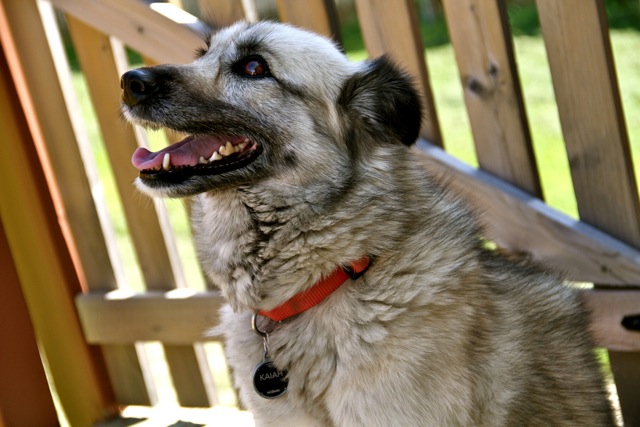 And the third, and most important, reason that ice cream was on the today's menu was because… well… I just wanted some; and what other reason do I need?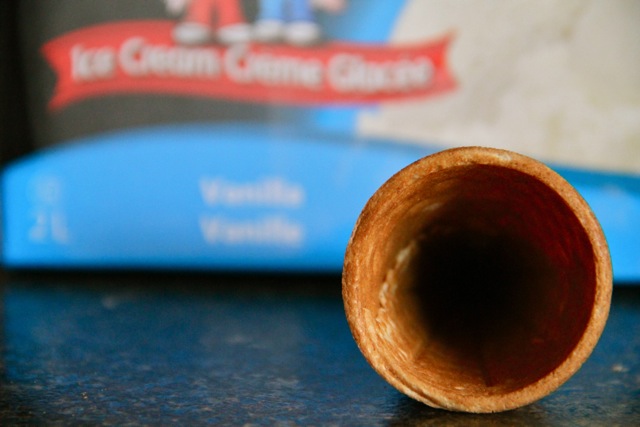 I used to feel like I had to justify my food choices, or the very fact that I was eating at all, with something – some string of logic that would make it "okay" to eat, because actually enjoying food was out of the question. No, there had to be another reason…
This food is beneficial for my body.
X and Y have to be used up before they go bad.
I feel like I might pass out from hunger.
I just had a hard workout, I guess I'm allowed to eat now.
 Nevermind the fact that I needed to eat in order to live, and nevermind the fact that sometimes there's nothing wrong with just wanting to eat for the sheer pleasure of eating, I always needed something extra to give food the green light to pass my lips – I had to either earn it, or it had to be beneficial in some way.
This, as you can probably imagine, meant that all of my meal choices had to be "smart"; which left little room for enjoyment. Don't get me wrong. I love eating healthy, and crave those kind of foods 80% of the time, but there's still that remaining 20% where I want something that doesn't make sense from a nutritional point of view. Something that's only purpose is to please…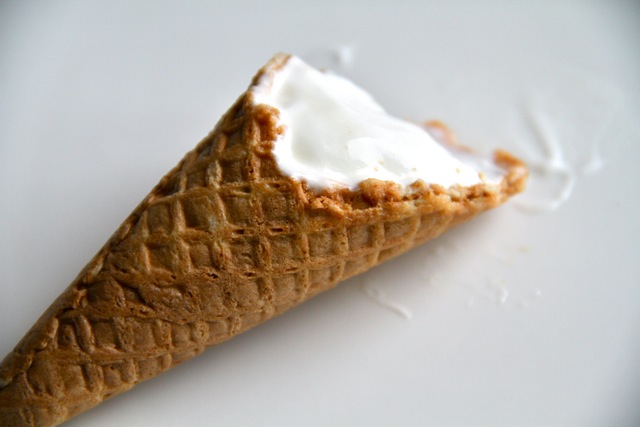 … and I'm happy to say that I'm getting better at allowing myself to have those things. I'm getting better at feeling like I deserve those things, just because. No other reason necessary.
I've finally given myself permission to eat and enjoy.
This isn't something that happened overnight. Oh no. It's something that I've been working on for a long, long time. One thing that helped me in this process was to picture myself as a young child…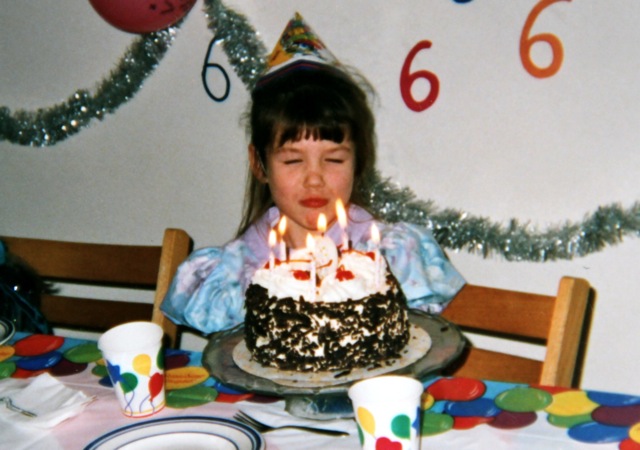 Would I ever tell that girl that she didn't deserve a piece of cake? Or that she could only have a slice if she worked it off on the treadmill later? No, I wouldn't; not in a million years.
Yet that's exactly what I ended up doing.
Remember going grocery shopping with your mom when you were little, and asking her for that pack of cookies or that box of sugary cereal? Remember the disappointment that you felt when she said no? That's the kind of disappointment that I subjected myself to for years. But remember the happiness that you felt on the rare occasion that your mom said yes? Your excitement on the drive home when you knew that you'd soon be eating a big bowl of Lucky Charms? That's the kind of happiness that I'm finally letting myself experience again, just because I deserve it. Everyone does.
And believe me, it feels and tastes damn good…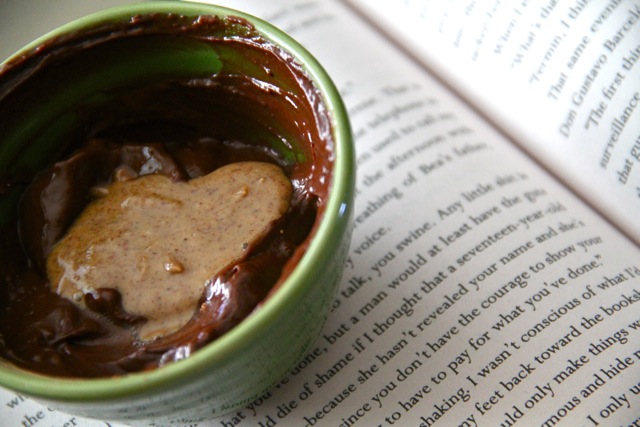 . – . – . – .
No questions today, just a request to share your thoughts or experiences 🙂