Hello, hello and happy Monday!
To be honest, I had absolutely no idea what to write about today. Not a clue. I wasn't struck by any epiphanies, I didn't feel like being creative in the kitchen, and the most out-of-place thing that happened was that I slept in until 6:30 and somehow managed to snap a picture of the clock at the exact second that it was changing from 6:50 to 6:51 when I started cooking my breakfast an hour later than usual…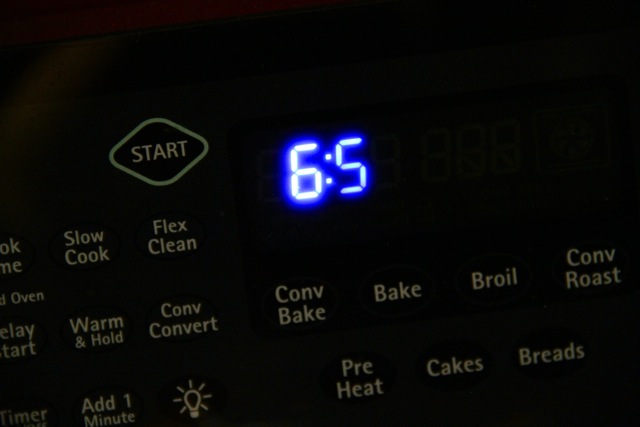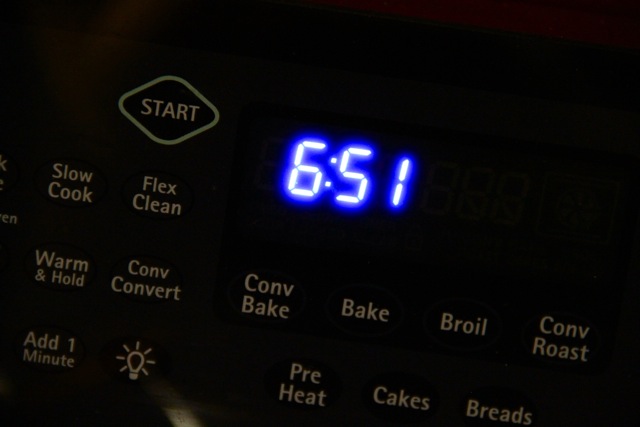 Weird 😯 Other than that, it was just the same old, same old.
I started the day with breakfast…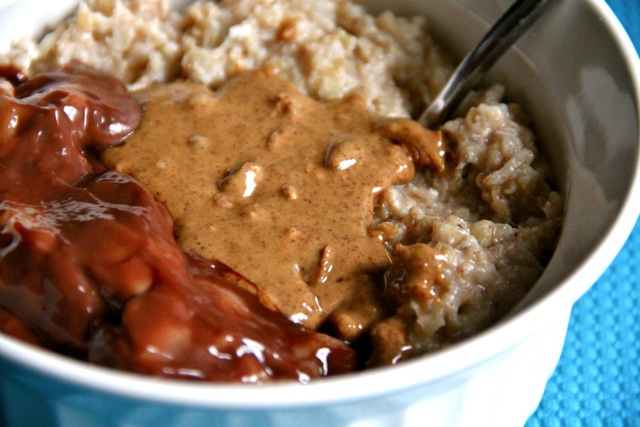 You know the drill. Oats. Eggs. Bananas. Almond butter. Pudding. Breakfast.
. – . – . – .
I worked…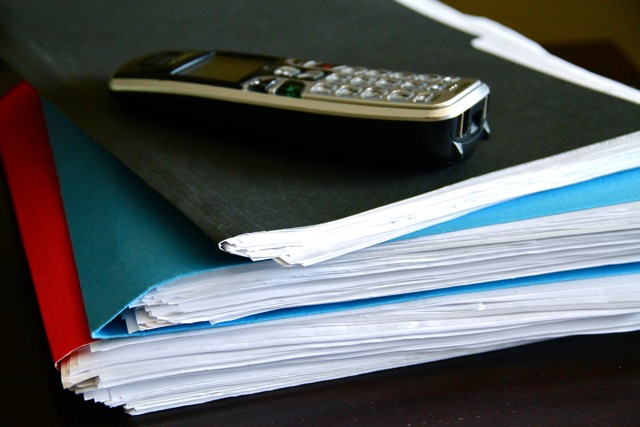 Paperwork = Hate Very much dislike.
. – . – . – .
I worked out…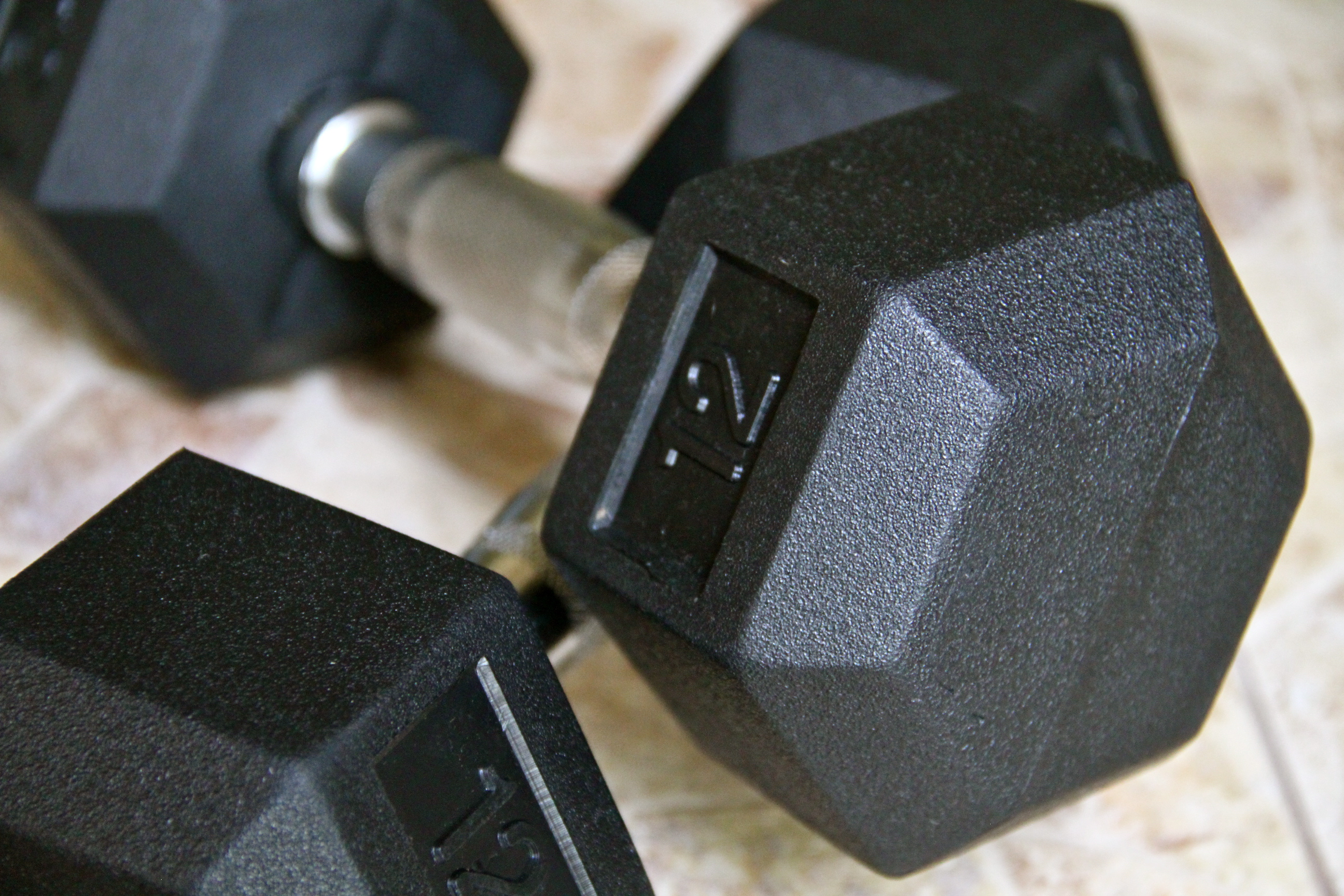 [15 minute treadmill intervals to warm up followed by 45 minutes weights/abs via NROLFW]
. – . – . – .
I broke for lunch…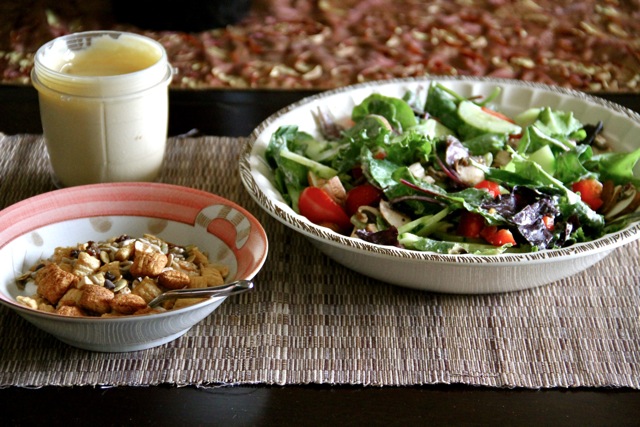 [Protein shake, yogurt mess with cereal and trail mix, salad beast]
. – . – . – .
I worked some more…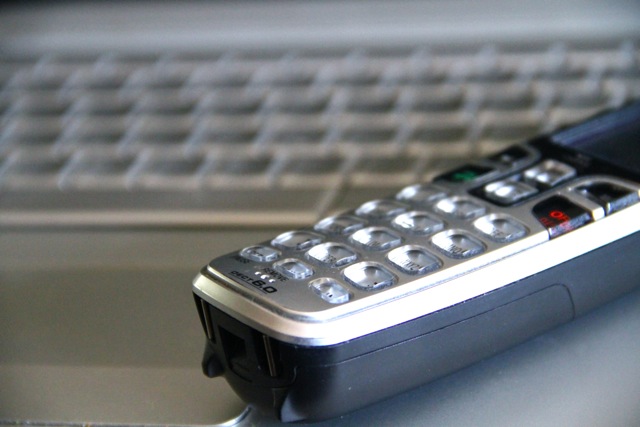 The only key I wanted to hit on that keyboard was the Zzzzzzz…
. – . – . – .
The postman subtly reminded me that it's been far too long since I've been to Ikea and that I should probably go in and re-acquaint myself with their stock since I need new furniture anyway…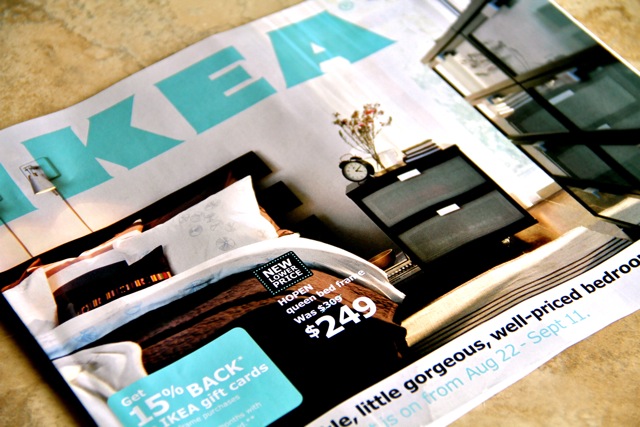 Ob.sessed.
. – . – . – .
I took my girl to the vet for her follow-up…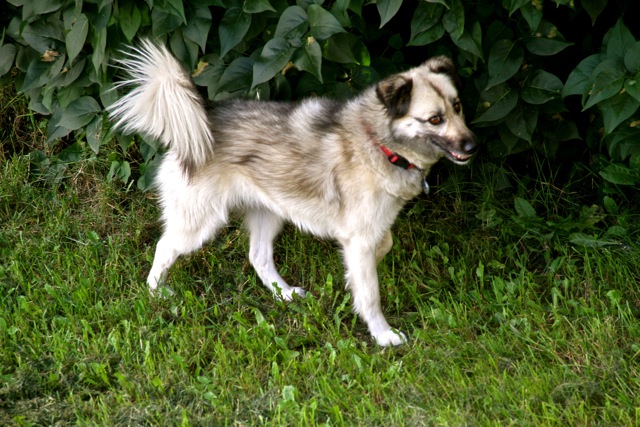 She knows what's coming…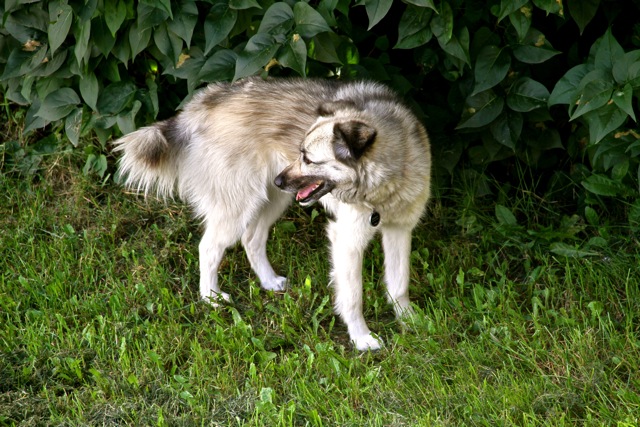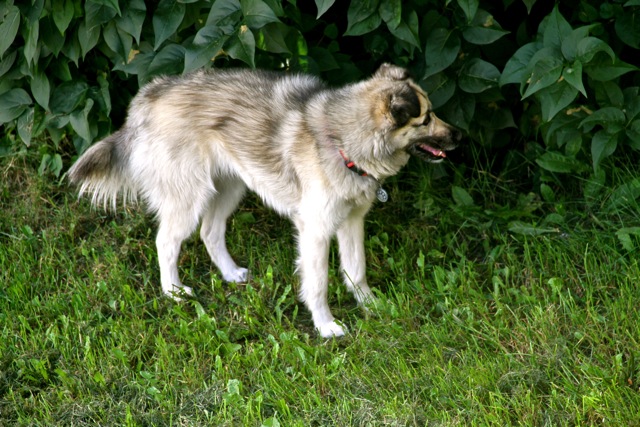 Look left. Look right.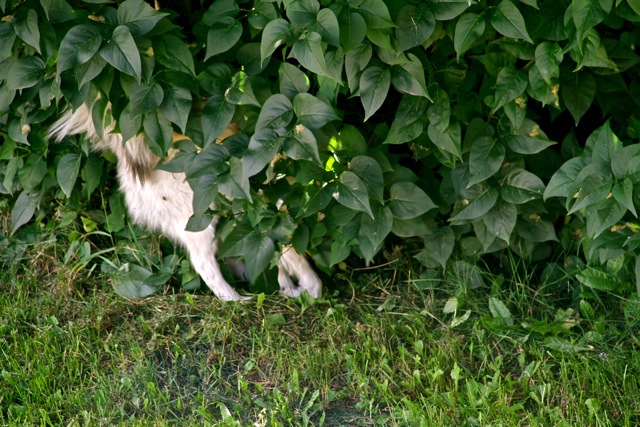 No one's looking! Quick! Hide!
. – . – . – .
I celebrated health (hers and mine) with more ice cream…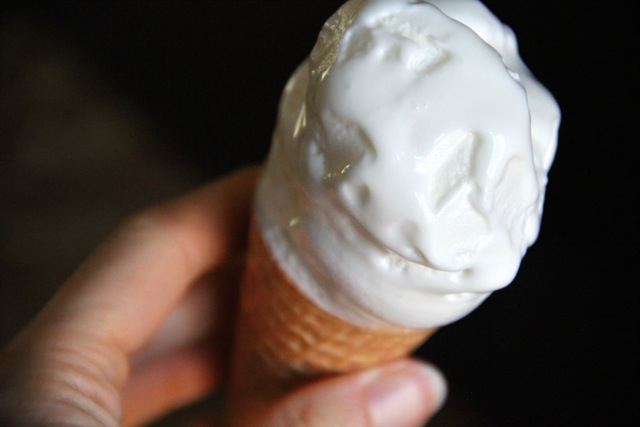 It's official. I'm addicted. No interventions please.
. – . – . – .
I started re-reading a favorite book for probably the 11th time because I ran out of new ones and promised myself I wouldn't buy anymore until after I move (which, to be honest, isn't going to happen)…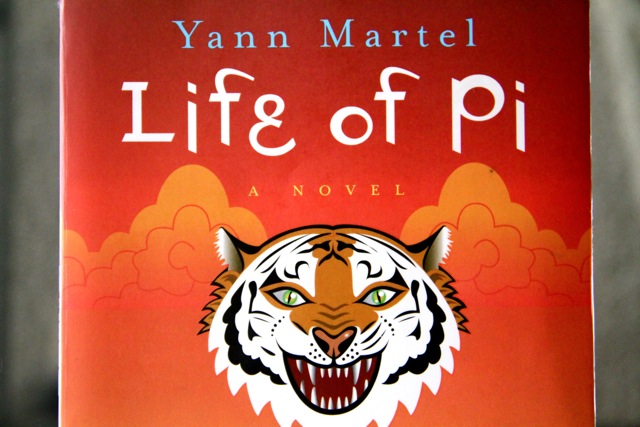 I first read this book for my English 101 class, and fell in love.
. – . – . – .
I got all excited that tomorrow is August 23rd because it means that the newest Gossip Girl season is coming out on DVD, and I'll have something to keep me occupied  for at least a few of the next 23 days until my move (EeeeEEEEeeeE)…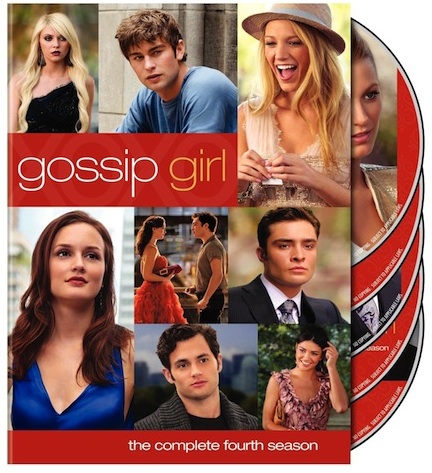 One of the only shows that I watch regularly on the tee-vee.
. – . – . – .
I thought about packing, but ultimately decided against it (again)…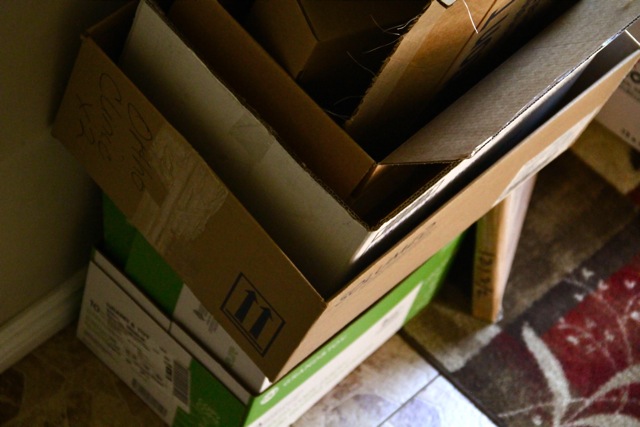 Probably not my smartest idea… the days are counting down!
. – . – . – .
I got my zen on instead…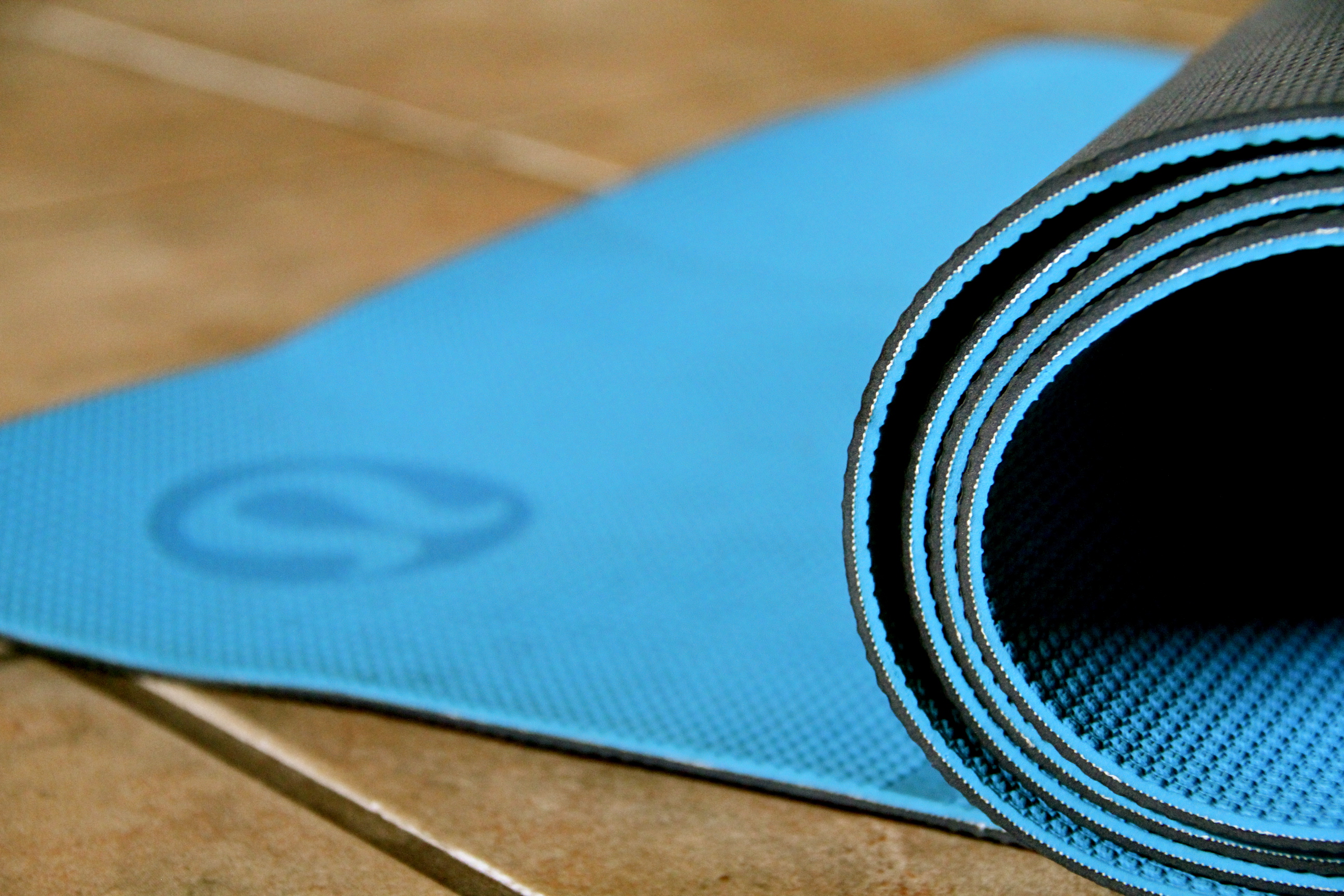 I went from thoughts of "ommmmn" to thoughts of "nommmm" and knew it was dinner time.
. – . – . – .
I made dinner…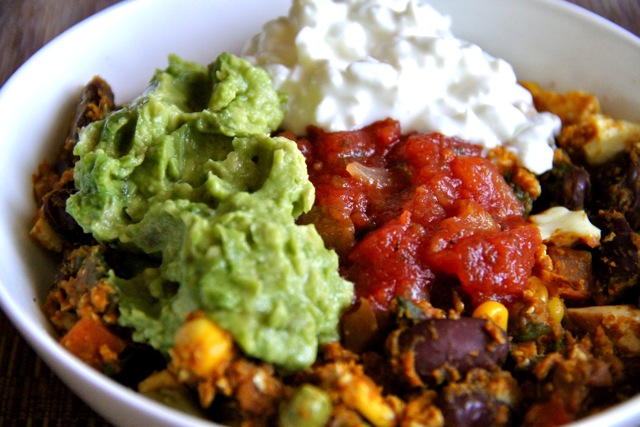 Pumpkin chili Mexican scramble topped with avocado, salsa, and cottage cheese.
. – . – . – .
I went shopping for a friend…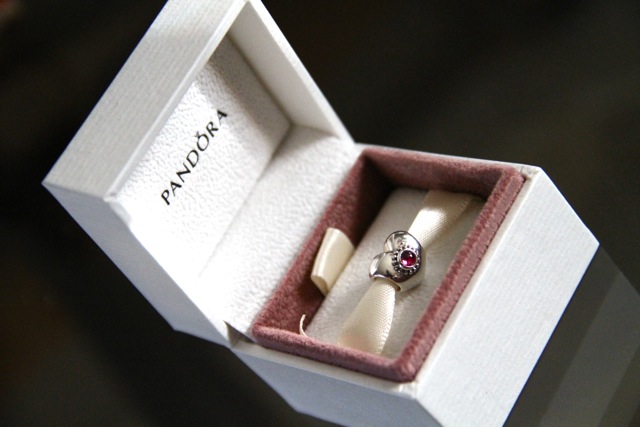 I have a friend that's going through a rough patch, and figured she could use a little love.
. – . – . – .
I found the cutest container for my unused avocado halves…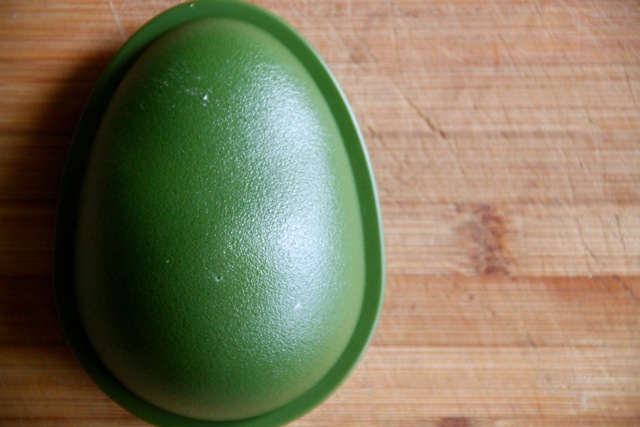 It's goofy things like this that make me smile.
. – . – . – .
And I'll probably finish the night with some blog reading and snacking…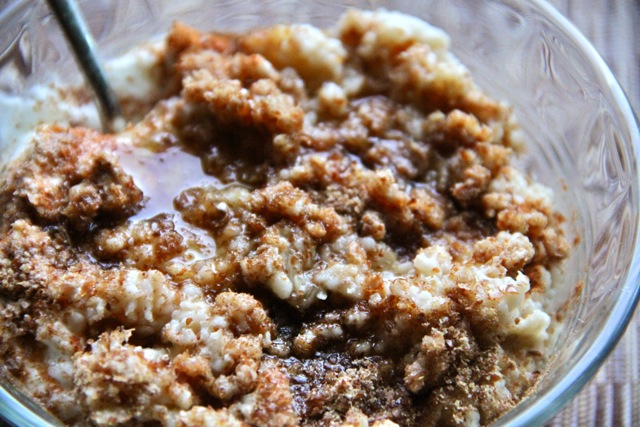 Oat bran mixed with applesauce, alongside Greek yogurt, flaxmeal, maple syrup, and cinnamon.
. – . – . – .
So that's it. Just your average day. No glitz. No glamour. No fireworks. There are times when I look at days like today and think to myself "Huh. My life is kind of boring", but I'm honestly happy with the way things are right now. I used to be really big on the whole party scene, and I'd be out at bars, clubs, and parties pretty much 7 days a week, but it got old, and although I have plenty of good memories from those days, it's not really the kind of lifestyle that I'd like to return to.
And then there's the whole moving thing. Right now, I feel like I'm in some sort of a limbo where I'm really just waiting for life to begin once I move into my new place; like I'm holding my breath and just… waiting. It's frustrating, but at least I only have 3 more weeks of it to go 😀
. – . – . – .
Do you ever feel like everyone else is leading a much more interesting life than you are? I do sometimes, but then I remember to keep in mind that you don't usually get to see the boring and mundane parts of most people's days, so the picture you get of their lives isn't entirely accurate.
Ice cream: in a cone or in a cup?