Hallo! 😀
Promise not to hate me after I tell you that Monday is quickly becoming my favorite day of the week? Because, well, Monday is quickly becoming my favorite day of the week.
I know, right?… Who the heck am I?!
I'm not too sure. All I know is that I wake up every Monday morning with my "grrrr" face on – super eager to tackle the day. Maybe it's because I have so much pent up energy, since my Sundays are usually spent doing absolutely nothing at all. Well, in theory, anyways…
Yesterday I just had to make oneeeeee little, tiny, quick trip to the grocery store to pick up some cottage cheese; but in true Amanda fashion, I came home with all of this…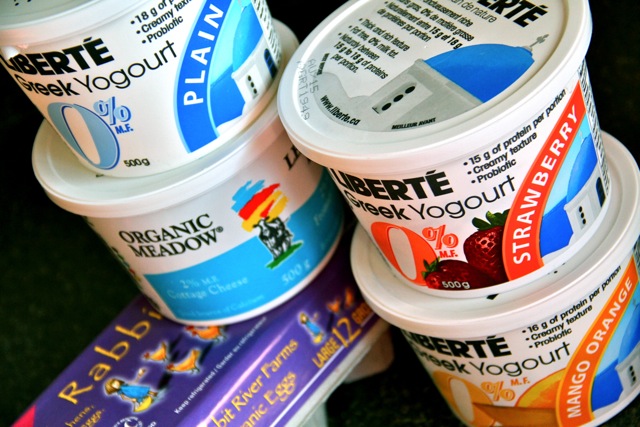 [Greek yogurt (plain, strawberry, mango-orange) – Cottage cheese – Eggs]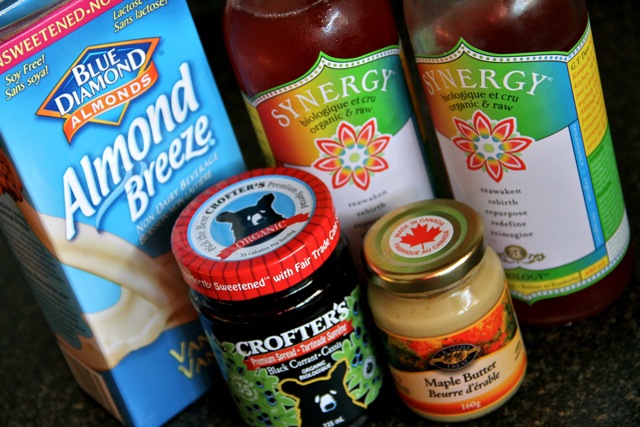 [Vanilla almond milk – Trilogy Kombucha – Black currant jam – Maple Butter]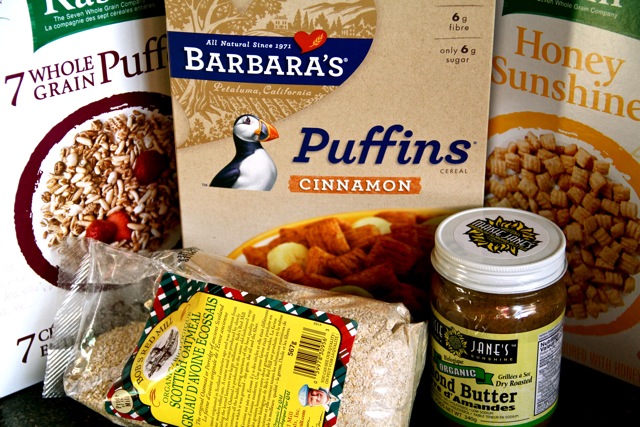 [Puffed wheat – Cinnamon Puffins – Honey Sunshine – Scottish Oats – Almond butter]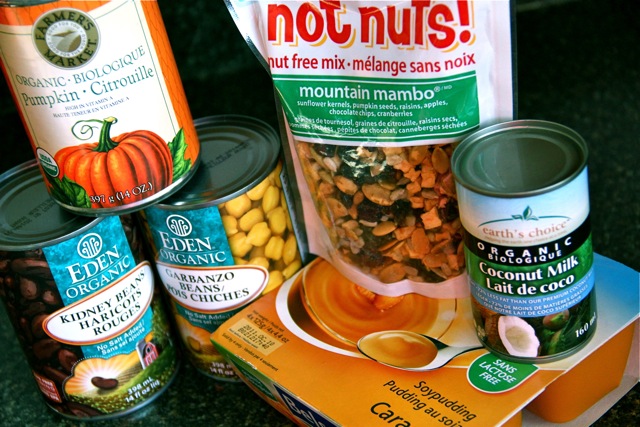 [Pumpkin – Beans (kidney, chickpeas) – Trail mix – Caramel pudding – Coconut milk]
… but hey, at least I did buy cottage cheese. There've been times where I went to the store to buy something, and came home with everything but what I initially planned on getting. Story of my life.
So what else have I been up to… Well, I started a new book…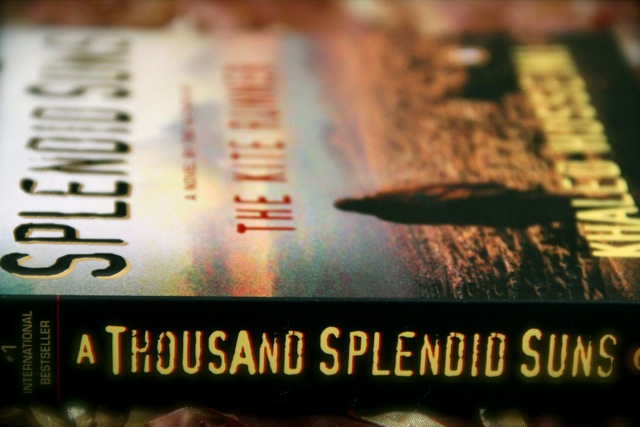 … which is amazing so far, and if you liked The Kite Runner, then I definitely recommend picking this one up as well.
I also started a new workout…
Today was my first day doing Stage 2 of The New Rules of Lifting for Women lifting plan, and it's a good thing that I got some good fuel in me prior to getting down to business…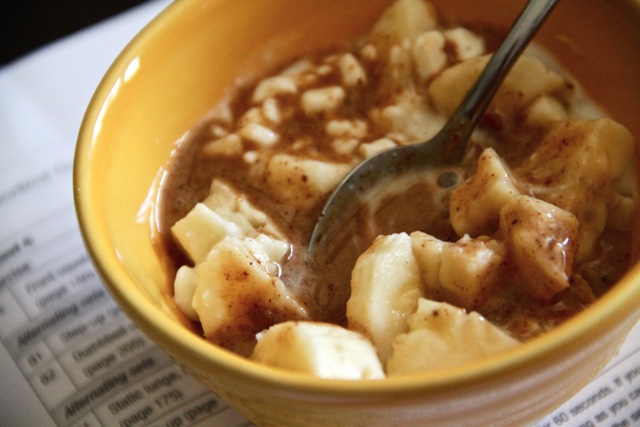 [Cottage cheese, banana, almond butter protein frosting]
… because this workout absolutely kicked. my. butt. I think a good 5 minutes passed before I was actually able to pick my sorry butt off the floor after I finished. Intense. And I love it 😀
What else has been going on? Hrrm. Well, there've been plenty of good eats…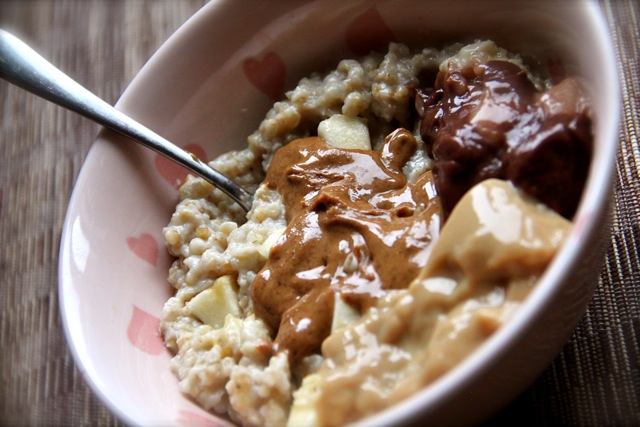 [Eggy bananafied steel cut oats with almond butter and pudding]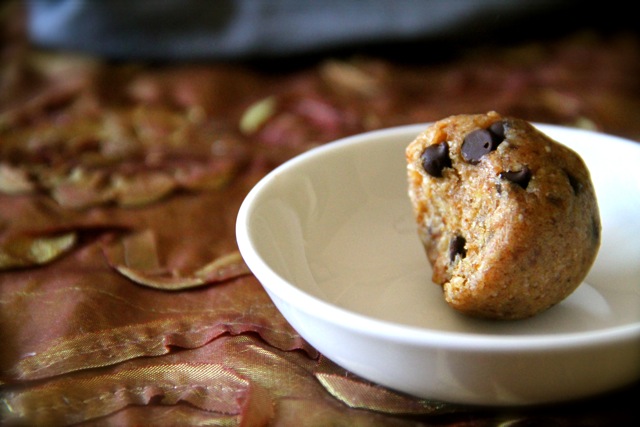 [These guys have been lifesavers since I've been running around so much lately…  They're my perfect go-to snack, and I usually end up going through at least two per day]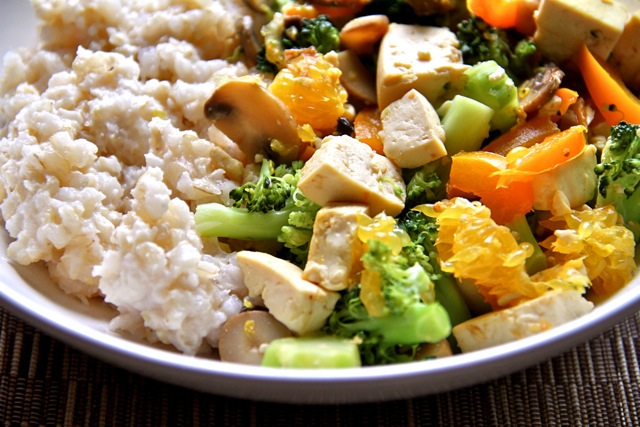 [Tofu stir fry (tofu, brocco, mushrooms, bell pepper, onions, garlic, a few orange chunks, roasted sesame oil, soy sauce) and brown rice mixed with tahini]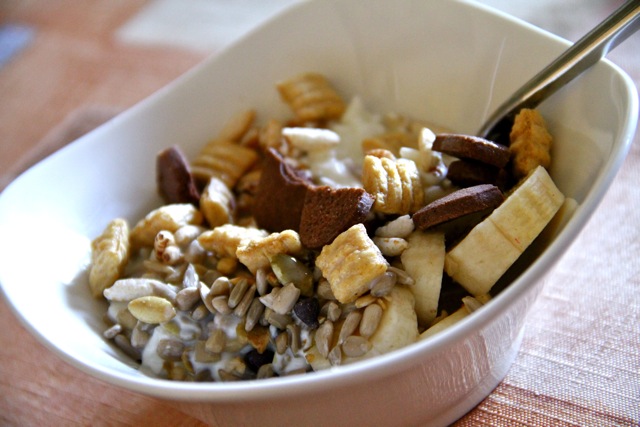 [Yogurt mess with trail mix, banana, cocoa ginger snaps, and Kashi Honey Sunshine]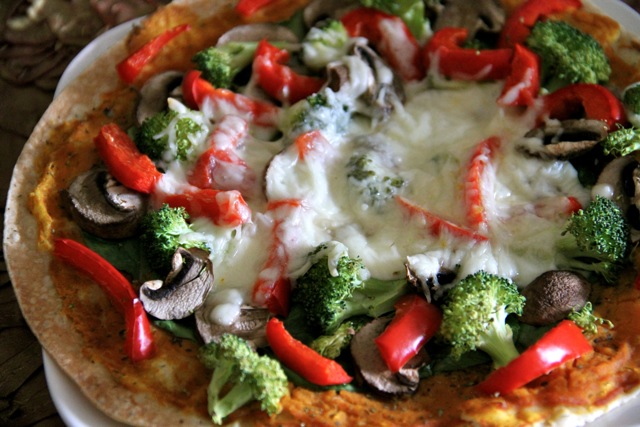 [Pumpkin hummus tortilla pizza]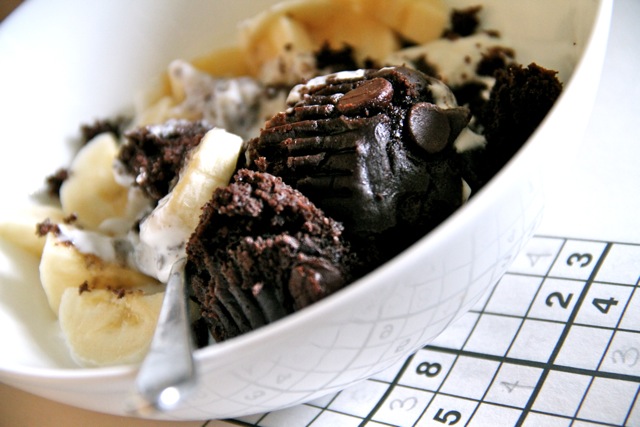 [Chocolate Vitamuffin, Greek yogurt mixed with coconut milk, banana]
Mmm hmm. Life's been pretty darn tasty…
But the most exciting news of all? I think I may have found the one…
*squeaks*
No, not Mr. Right, but something just as good, if not better (sorry Mr. Right!). Remember how I said that I almost found a new place to call home, but decided to pass on it in the end? Well, I guess it was meant to be, because I saw a place this afternoon that took my breath away. You guys… I'm in love…
But I'm trying not to get my hopes up too high until everything is a 100% done deal. As soon as I finish typing up this post, I'm going to meet with my agent so that I can put my offer in… and then I'll be keeping every finger/toe that I have crossed and praying that it all works out. I'd appreciate any fingers/toes that you're willing to offer as well 😀
And before I go, I just wanna quickly apologize for being so scarce around here lately. Work has been keeping me busy, and now this condo thing needs some time/attention; but things should settle down soon (I hope!), and I'll be catching up with you guys and answering e-mails as soon as I can.
Love you. Thank you for understanding.
. – . – . – .
What did you do this weekend? Any events/moves/eats that stand out?
Do you start to miss the blog world when you're away for too long?