Ohhhh what a nerve-wracking day 😯

I'm not exaggerating when I say that I literally spent the last 24 hours hovering by the phone, waiting to hear if the offer I put on the condo [of my dreams] went through. Every time it rang, I almost gave myself a minor coronary. I was so wound up with nervous energy that I nearly snapped at the poor guy who called us to ask if we were happy with our Internet service provider. Smooth, Amanda. Way to keep your cool. But I got my answer, even if I did lose a little bit of the precious sanity that I have left in the process.
So is it good news? Bad news? I'll tell you in just a sec 😉
Rain, rain, go away…
First, I wanted to fill out the "7 Things" err… thingy… that's been floating around the blog world lately. The lovely Jenn, Nicky, and Lindsay tagged me with it, and I think it's a great idea. It's nice to look back at old posts, because there's some good info in there that usually gets forgotten not long after it's been published. Hrm. I might just have to make a "Best Of…" page with links to my favorite posts.
Aaaaanyways…
What I'm supposed to do, is provide a link to one of my posts for each category, and then nominate 5 bloggers to do the same. I think I can do that, but I'm gonna need something to snack on first…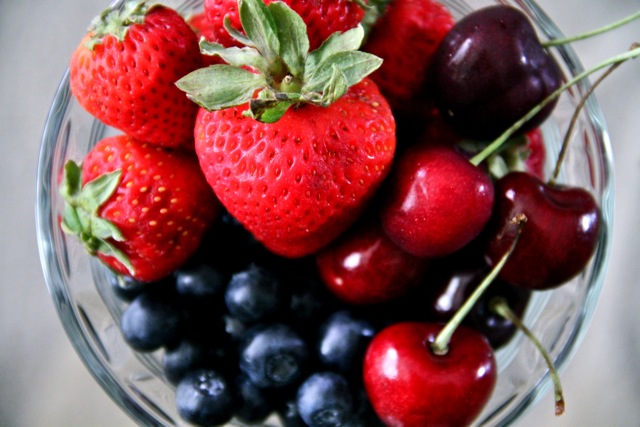 Much better. Okay. Here we go…
My most beautiful post… Shameless…
My most popular post… Forbidden fruit…
My most controversial post… It's my diet and I'll eat what I want to…
My most helpful post… I made a mistake…
A post whose success surprised me… Not acting my age…
A post that didn't get the attention I thought it deserved… You never know what you have…
The post that I'm most proud of… I'm going to cheat on this one and say my whole blog. I put a lot of time and effort into writing each post, and taking each picture, and I'm really proud of my little cozy corner of the web. My blog is my baby 😀 And nowwww… tag! You're it!
Tara @ XC Foodie
Tessa @ Amazing Asset
Jess @ Healthy Exposures
Alexis @ Pumped for Pumpkin
Sarah @ Feeding Brain and Body
. – . – . – .
Okay. So. The news. Err wait. Before I get to that, would you think less of me if I told you that my nerves have been getting the better of me for the majority of the day? And that I've only been able to stomach simple foods as a result? Stuff like…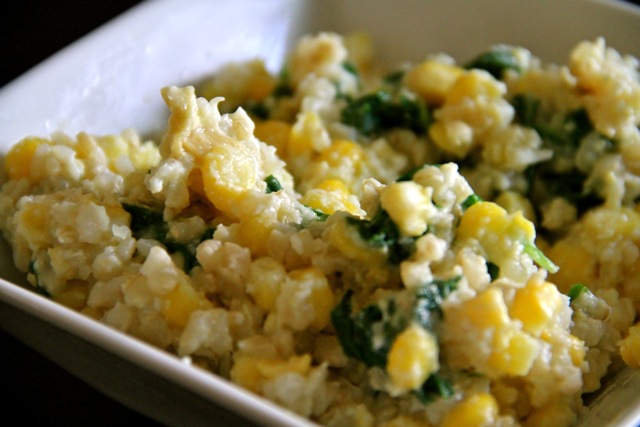 … rice mixed with corn and spinach, with a couple of eggs scrambled in…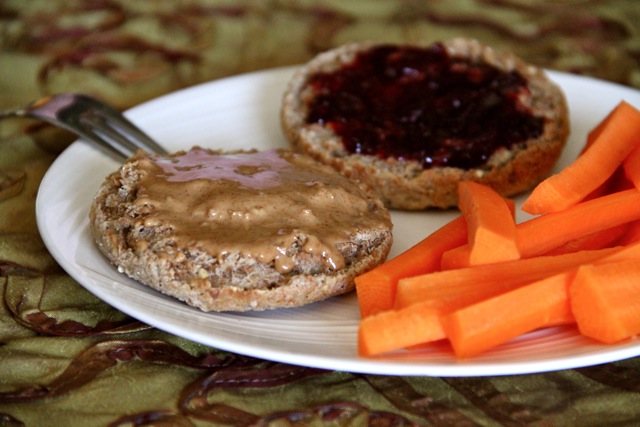 … or an english muffin topped with almond butter and jam, with some carrot sticks on the side…
Not my most exciting eats, that's for sure, but my stomach has been one big knot of tension for the whole day, and the thought of complex meals kind of made me nauseous. As you can see, I'm a pro at handling stress 😉 But it turns out that I was stressing for no reason becauseee…
My offer on the condo was accepted! 😀
*squeak* Thank you for everyone who crossed their fingers [and toes] for me.
I got the call this afternoon and, oh wow… I've been high as a kite ever since. I don't think the reality of it has fully hit me yet, because I'm still having a hard time believing that it's actually happening. It wasn't too long ago that I thought I'd never find a place to call home, and now? Gah. It just feels so surreal.
If everything goes according to plan, I'll be moving in to my new place (eeeeee!!) in the middle of September. That gives me a little less than two months to pack, shop, and obsess over how I want to decorate it. Is it weird that I'm most looking forward to stocking my kitchen?
Nawwww. I know you guys understand 😉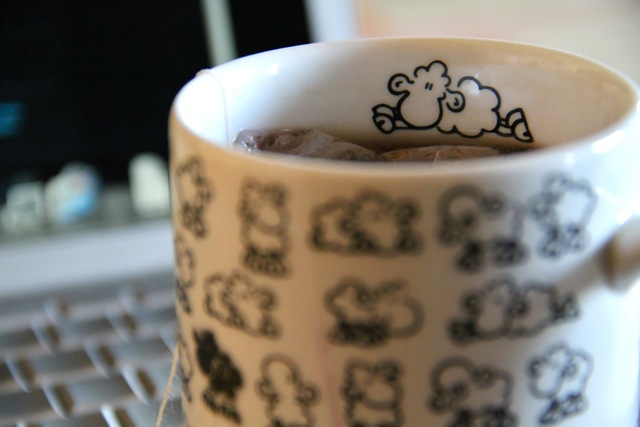 Anywho. It's time for me to go relax for a bit before hitting the hay early. I got all of 3 hours of sleep last night thanks to a nasty thunderstorm and too much nervous energy. I hope you're all having a beautiful night!
. – . – . – .
Do you have a hard time eating/sleeping when you're nervous or stressed? Since I was a little kid, I remember not being able to sleep on the night before my birthday or Christmas 😆