Today was one sweet Sunday. Literally!
I've always had a sweet tooth. Always. As far back as I can remember, I've been seduced by the saccharine serpent. My sweet tooth is usually pretty manageable, but today, it went buck. freakin'. wild. Since I made you guys suffer through one of my longwinded speeches yesterday (loved your comments, btw!!), I'll keep it short and sweet… literally… today and let the pictures do the talking instead…
 . – . – . – .
Breakfast… is the best meal of the day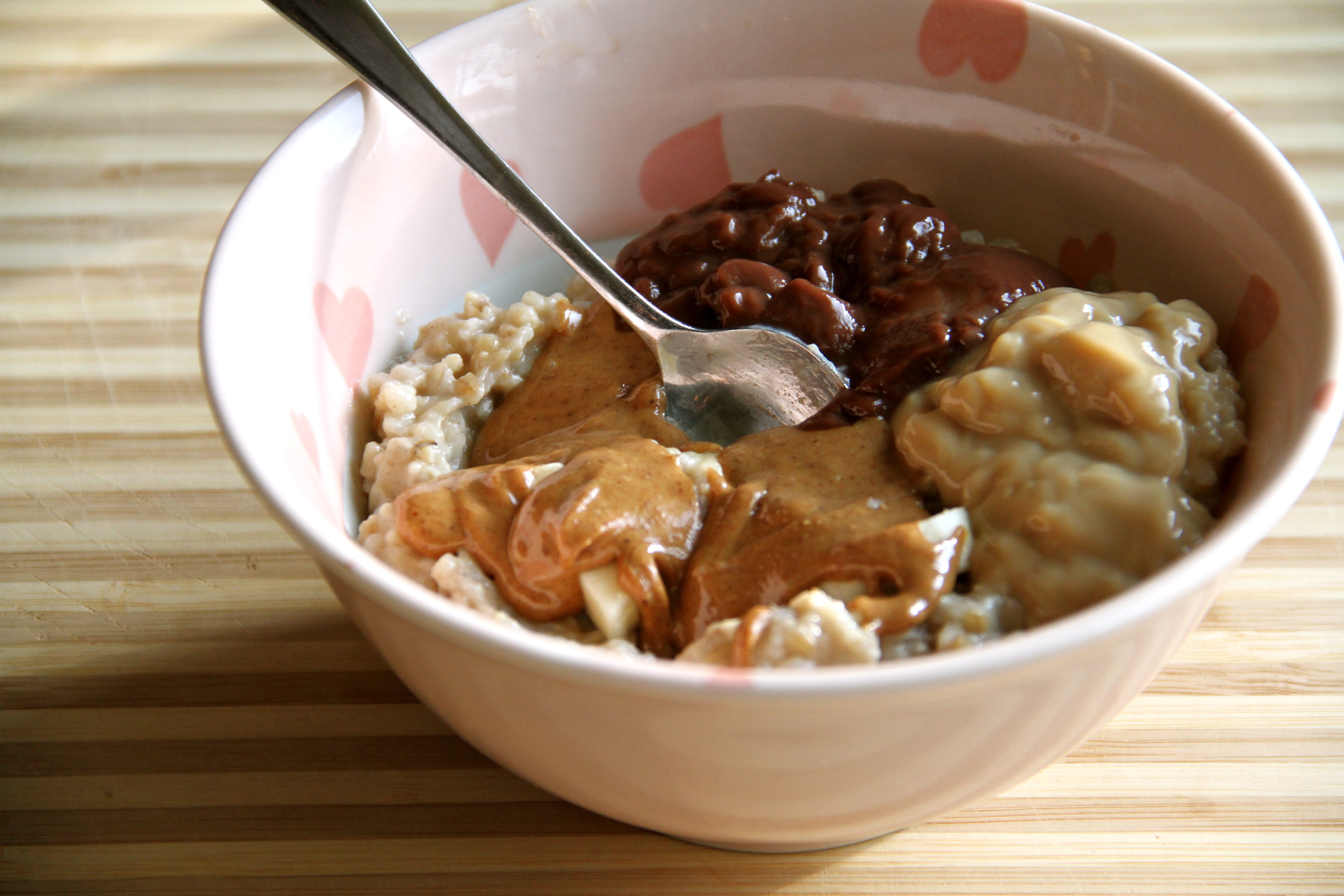 Eggified/bananafied steel cut oats; caramel & chocolate pudding; roasted almond butter
. – . – . – .
Morning Pick-Me-Up-and-Make-Me-Smile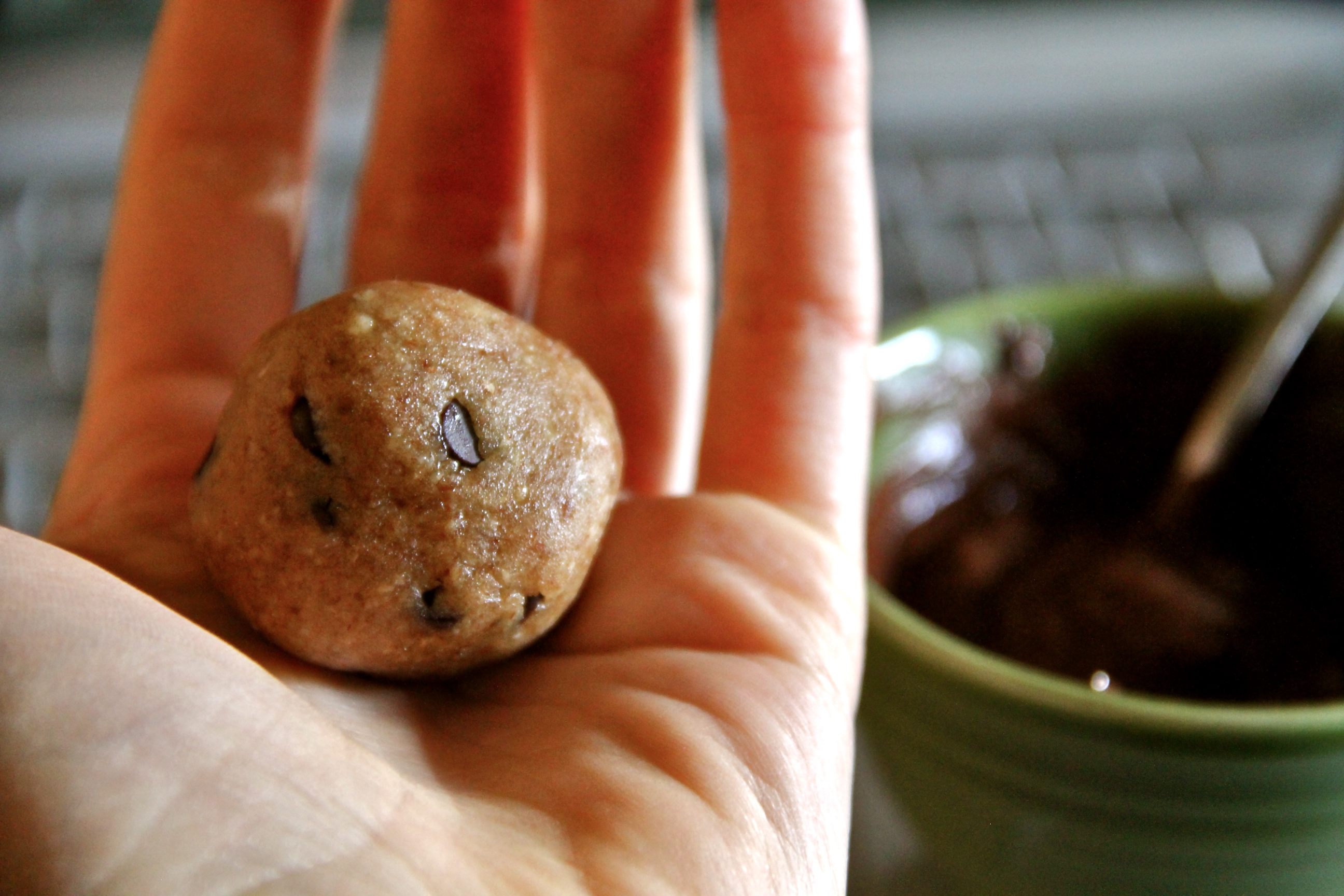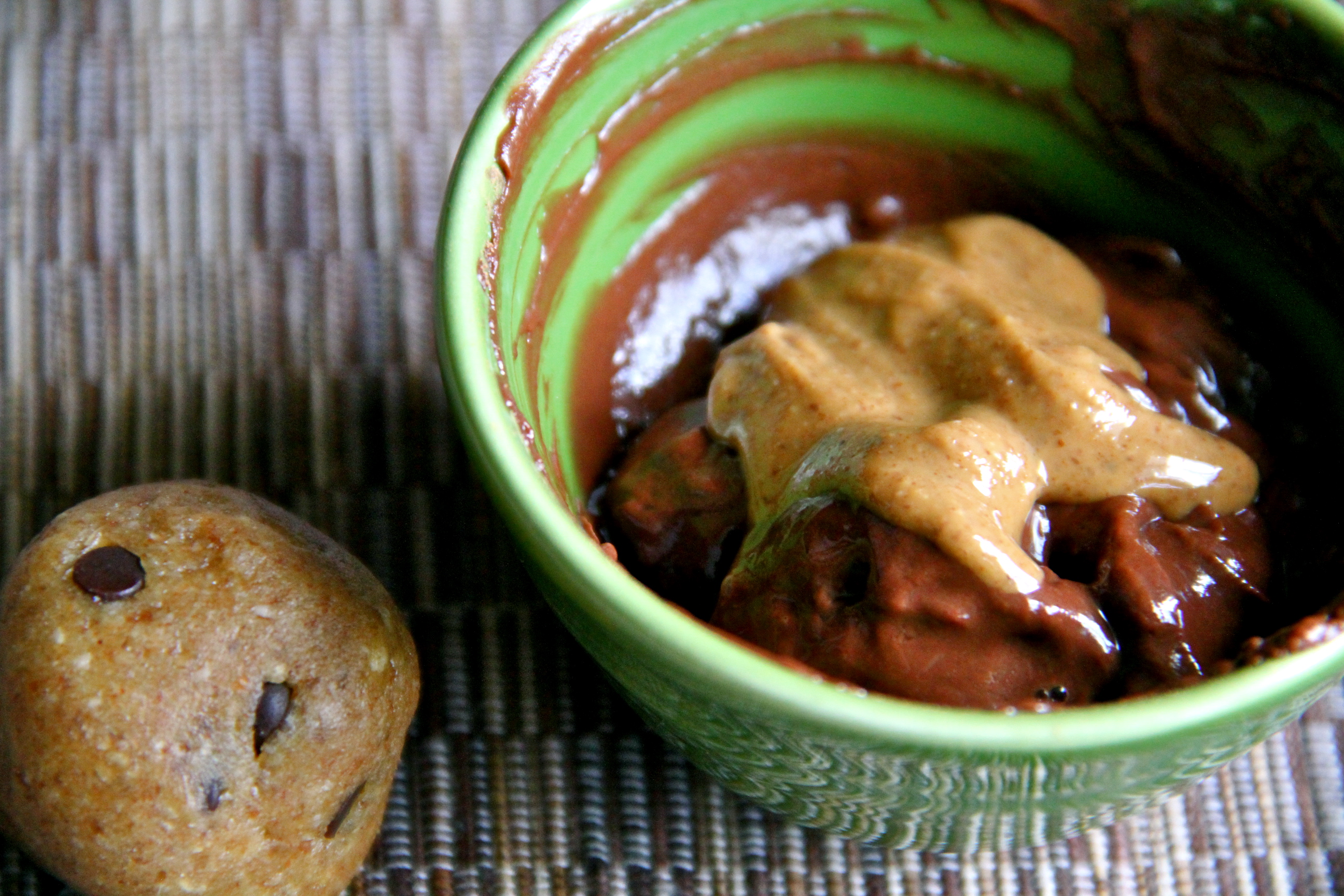 Cookie dough ball & chocolate pudding with extra cocoa mixed in…
Random fact: I always add about a Tbsp. of cocoa powder to my chocolate pudding to make it even more chocolatey… and then top it with almond butter for an even more seductive experience. Swoooooon.
. – . – . – .
Lunch… is better when it's breakfast-like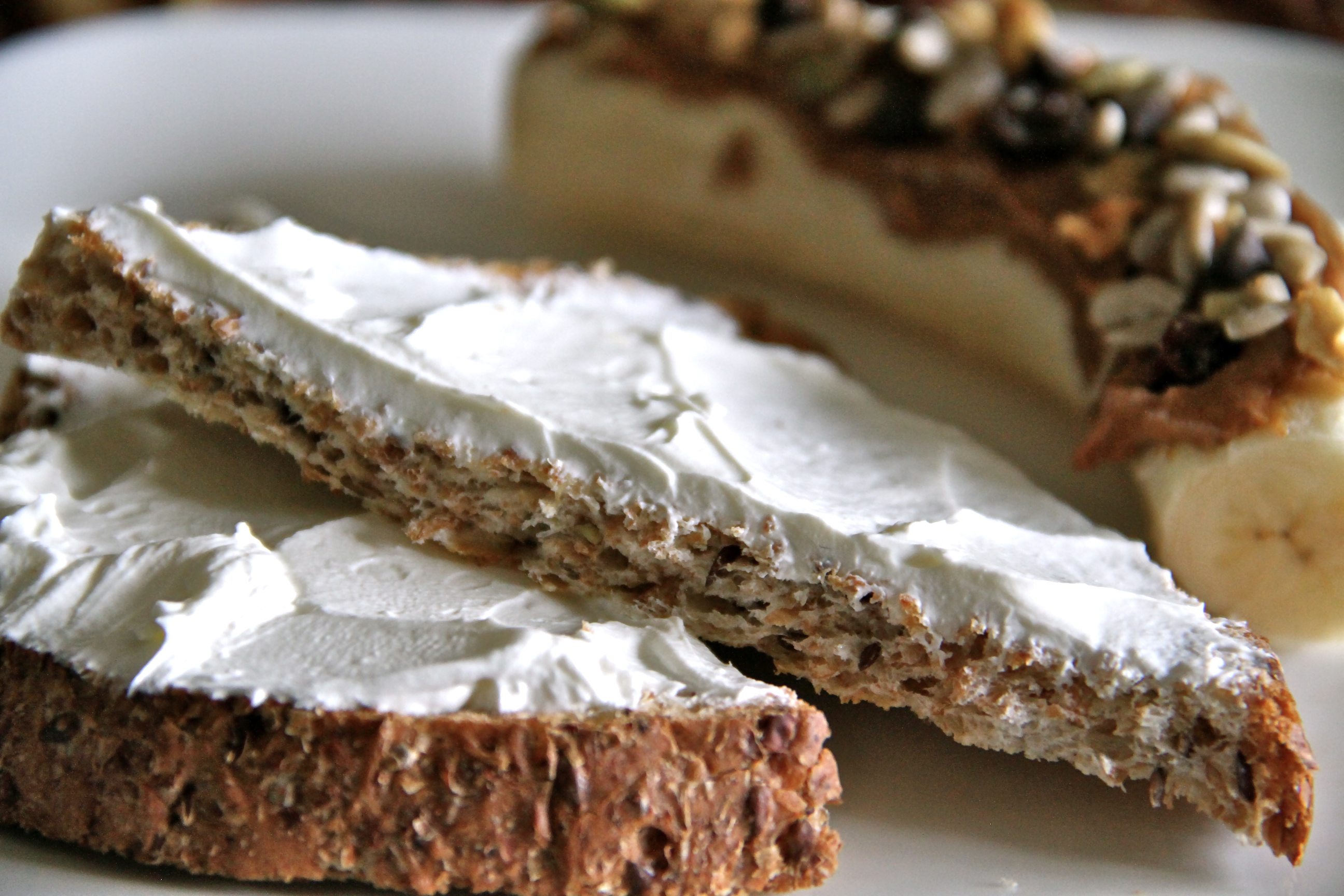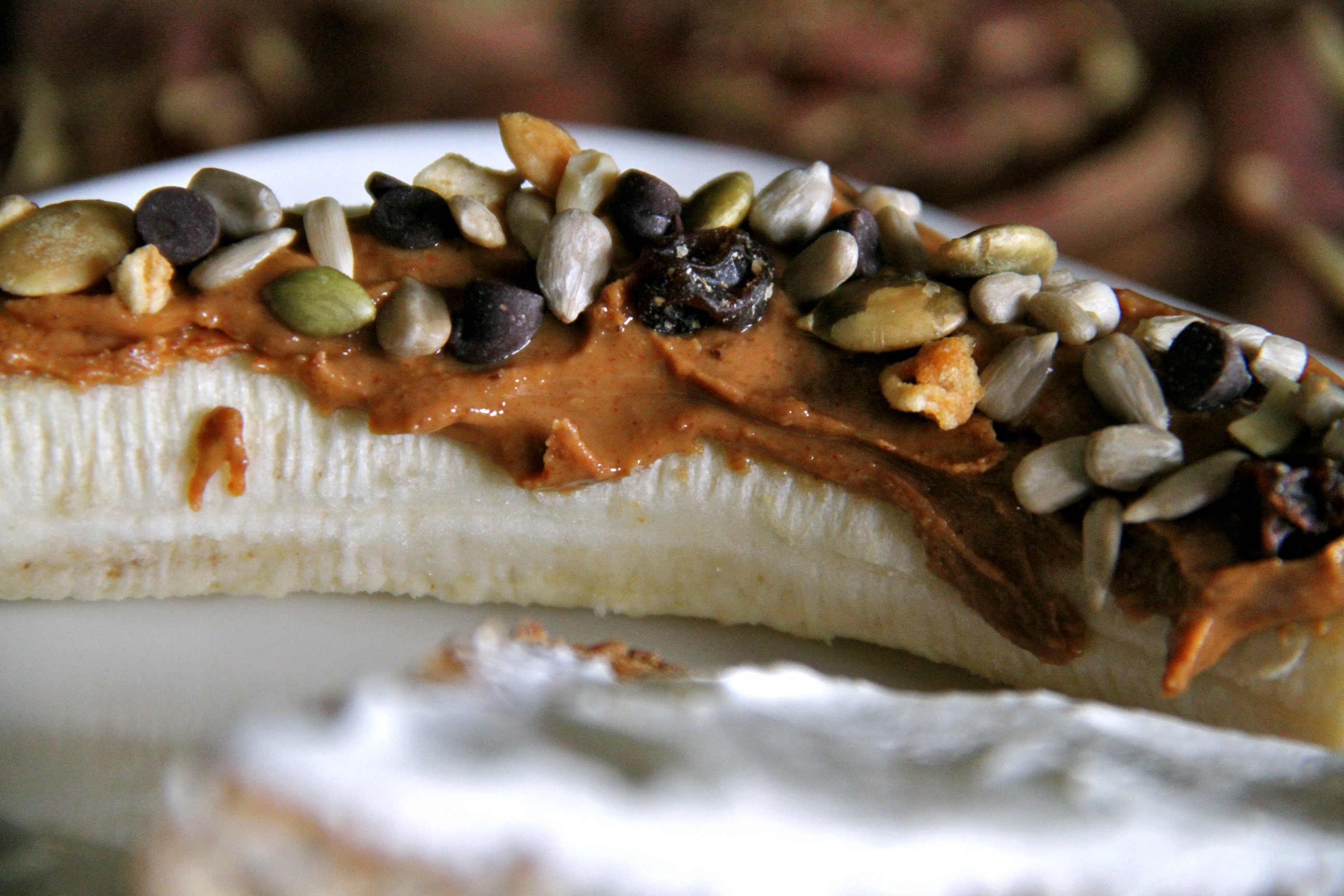 Grainy toast with cream cheese; banana with almond butter & trail mix
MIA: salad beast and protein shake
. – . – . – .
Afternoon Dee-licious Dee-light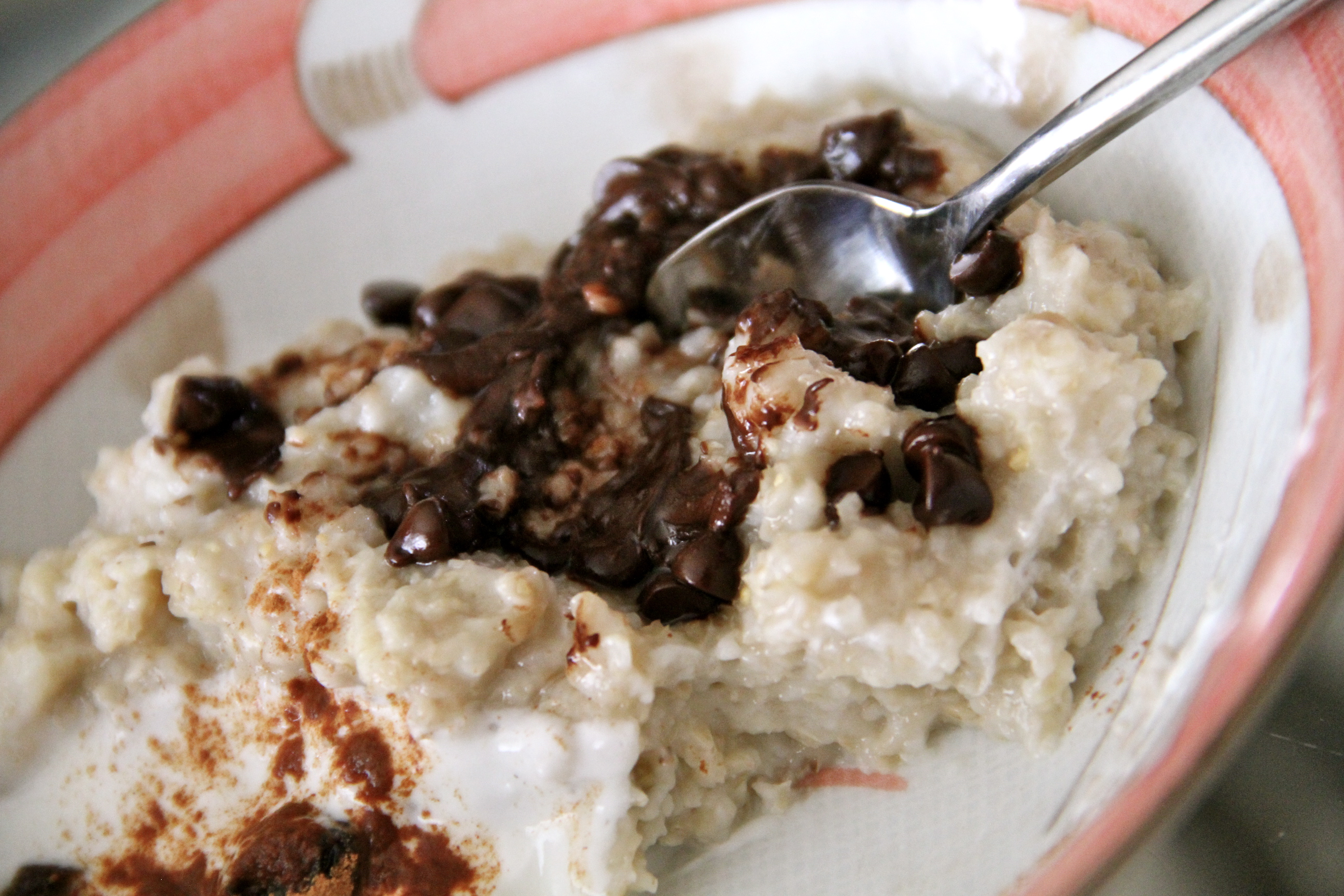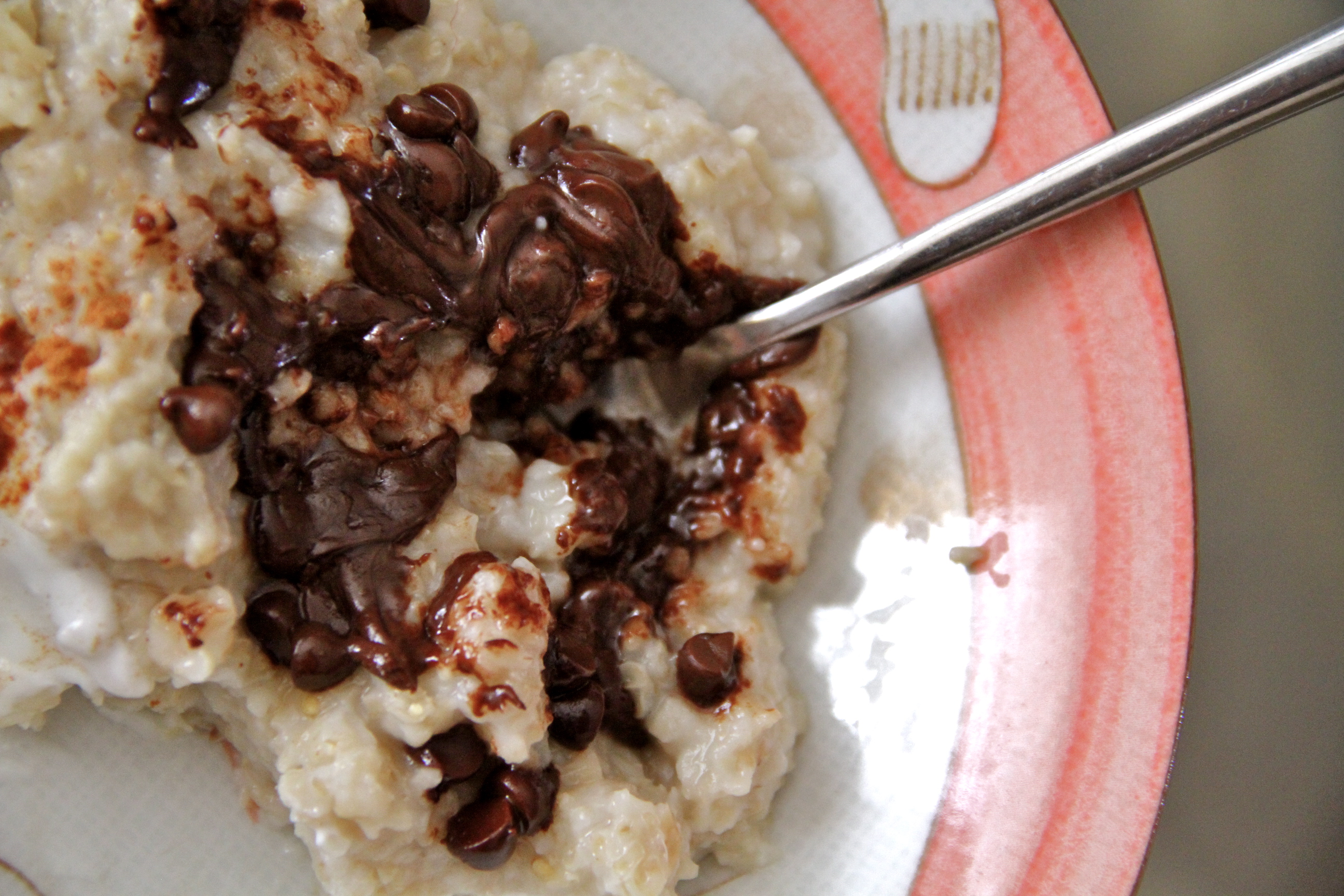 Vanilla oat bran with Freek Freek Greek yogurt & melty chocolate chips
Damn typos…
. – . – . – .
Dinner… was neither sweet nor breakfast-like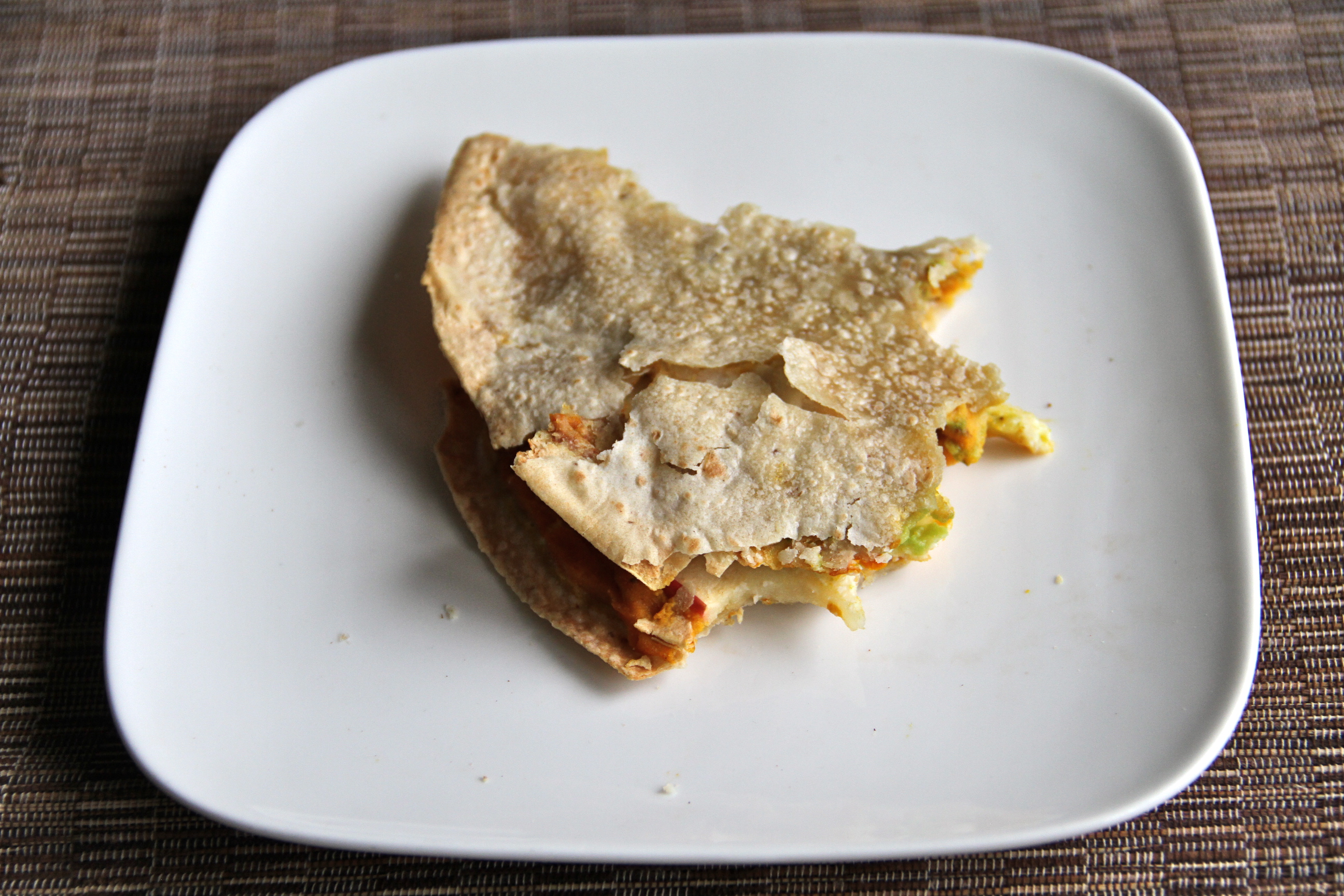 . . .
This. was. so. good… that it deserves it's own post. Tomorrow. Promise!
. – . – . – .
Surprisingly enough, I'm not suffering any kind of ill effects from all of my sugar consumption. No sugar coma, no shakes, and most importantly, absolutely no guilt. I wanted it, I went for it, and I enjoyed every. last. bite. I know they say that balanced meals are the key to satiety and satisfaction, but sometimes, nothing hits the spot like a little (or a lot) of sugar. And that's real life right there 😀
Enjoy your night, loves!
. – . – . – .
Favorite foods to satisfy that sweet tooth?
Any  guesses as to what was in my dinner?