Ello pudding pies! 😀
Before we get down to business, a few of you asked what kind of pudding I use to dress up my oats…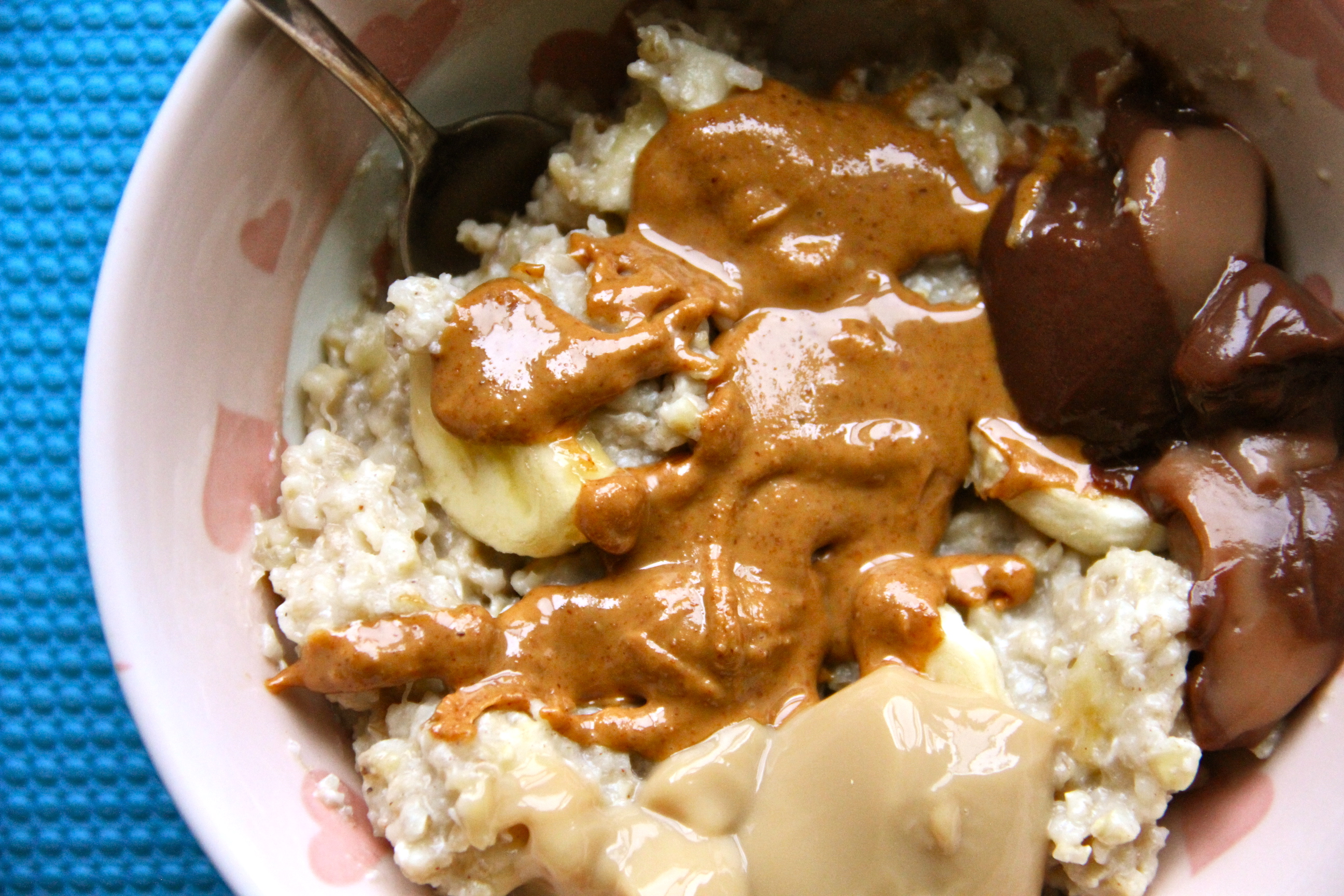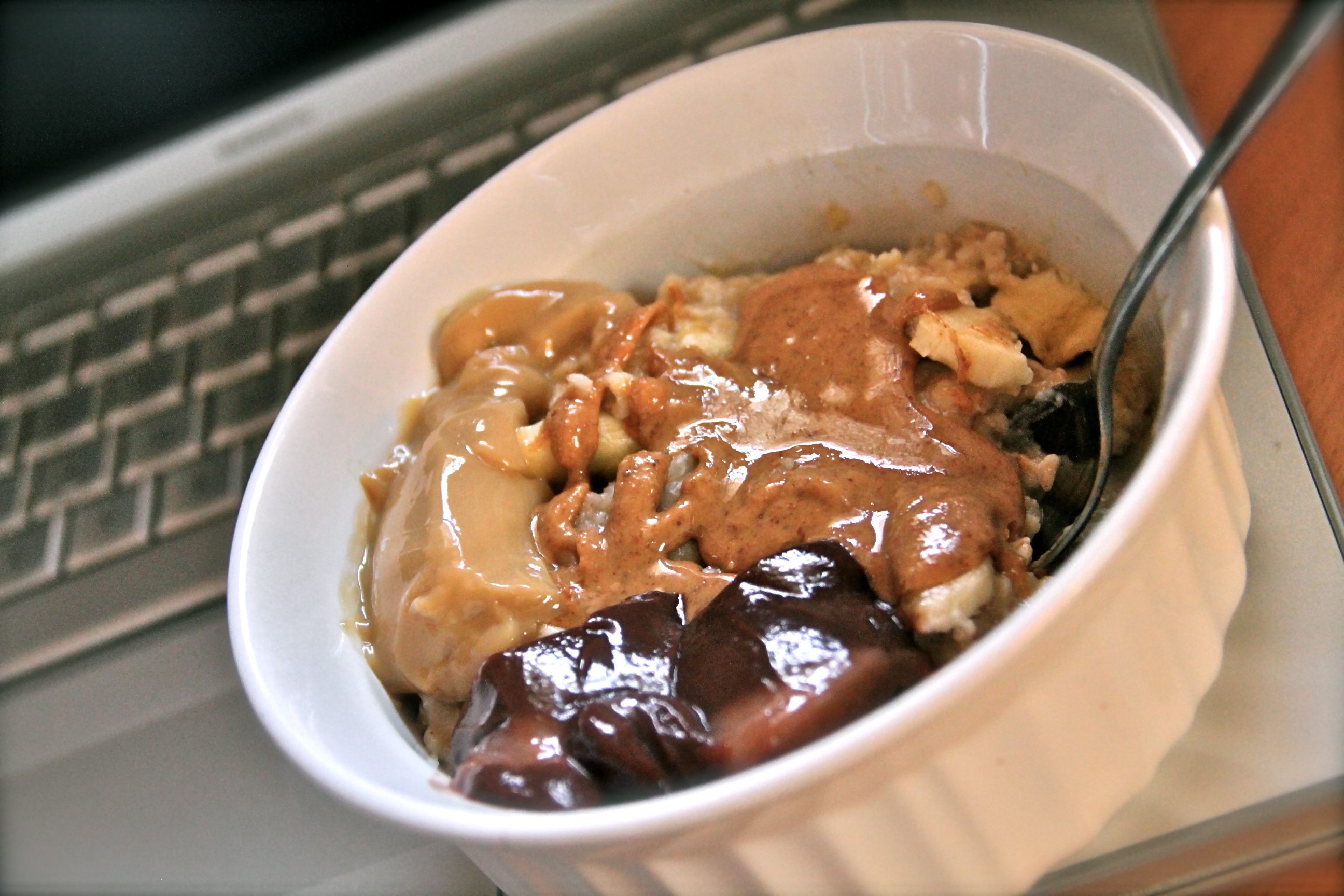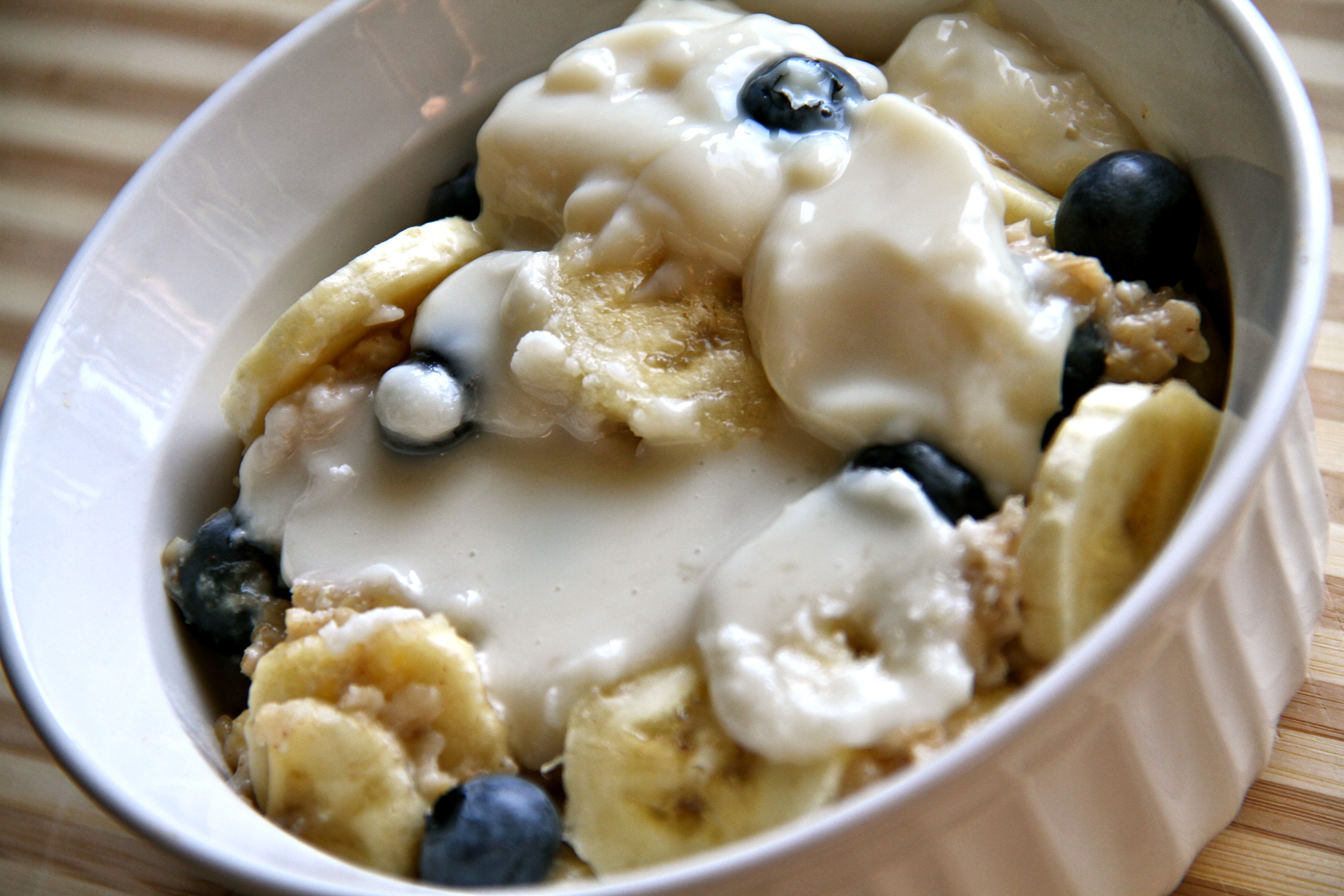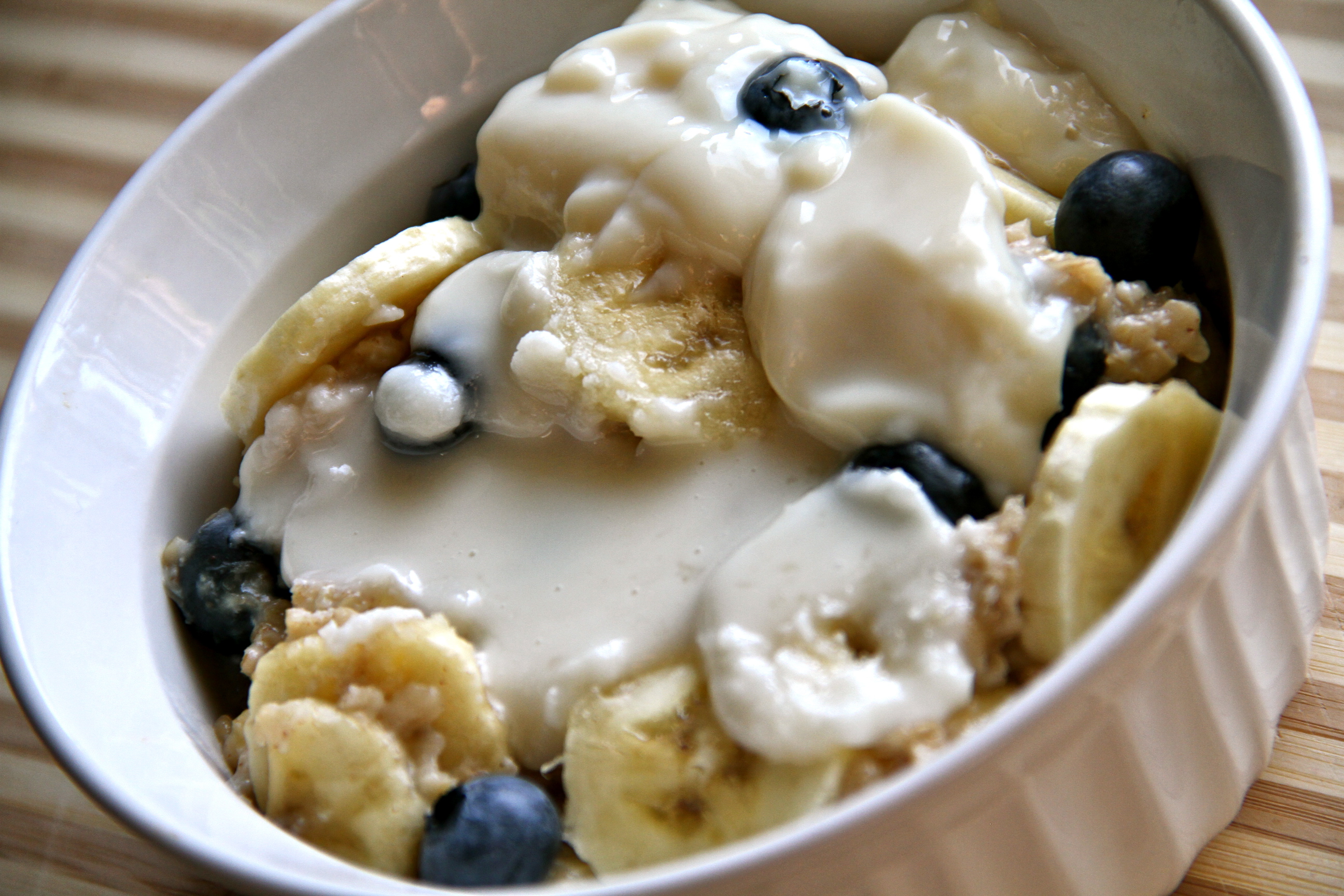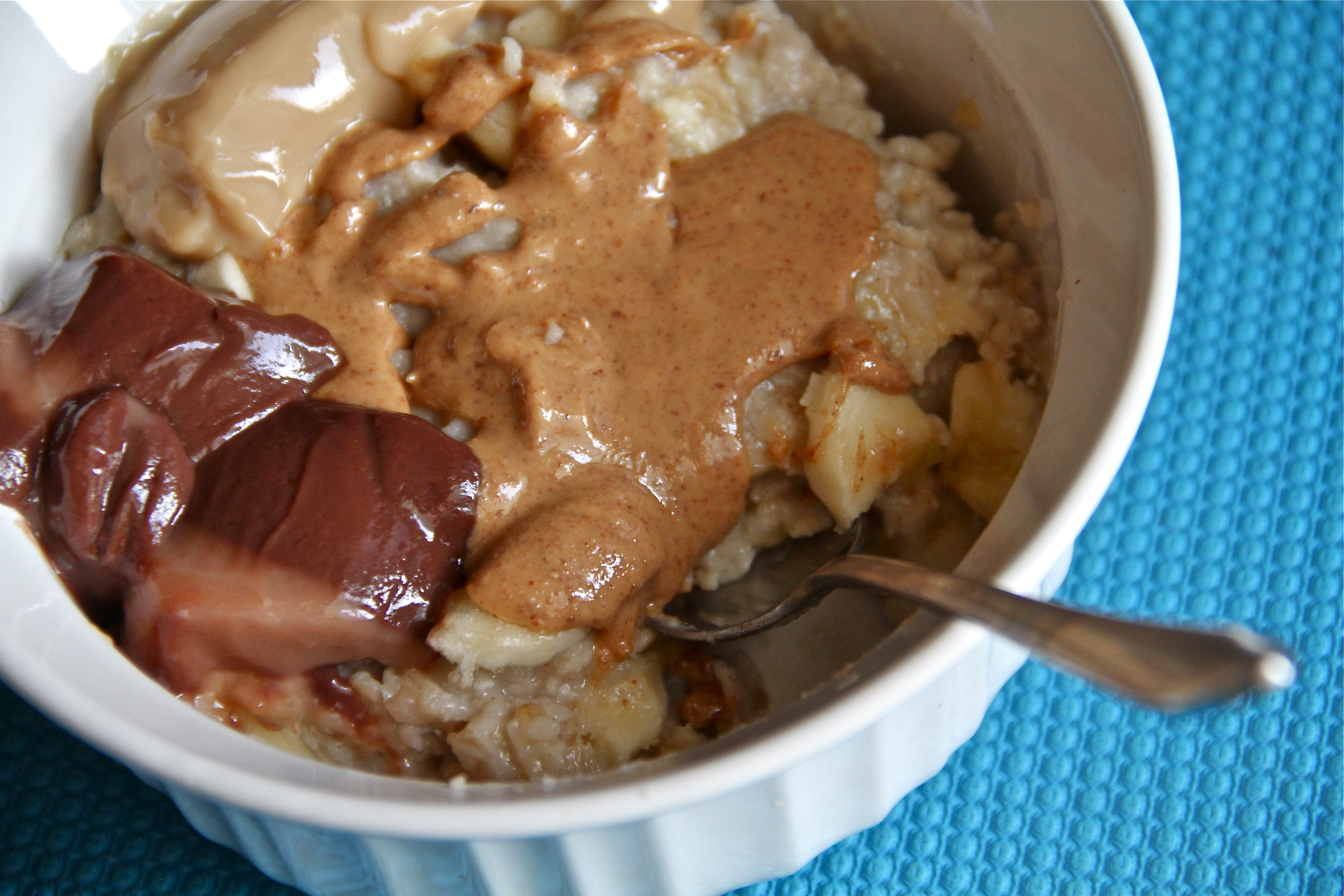 I'd love to call myself a culinary genius, and boast about my unquestionable prowess in the kitchen… but let's not kid ourselves here. I spend enough time cooking and baking as it is, and when it comes to making everything from scratch, well, I'm usually just too lazy to bother.
So, the honest and less-than-impressive answer to the burning pudding question is that I just go out and buy it. The chocolate one is from Zenzoy, and the caramel/vanilla ones are from Belsoy.
No fuss. No muss.
And with that out of the way, we can move on to a far more important question…
What on earth was in last night's dinner?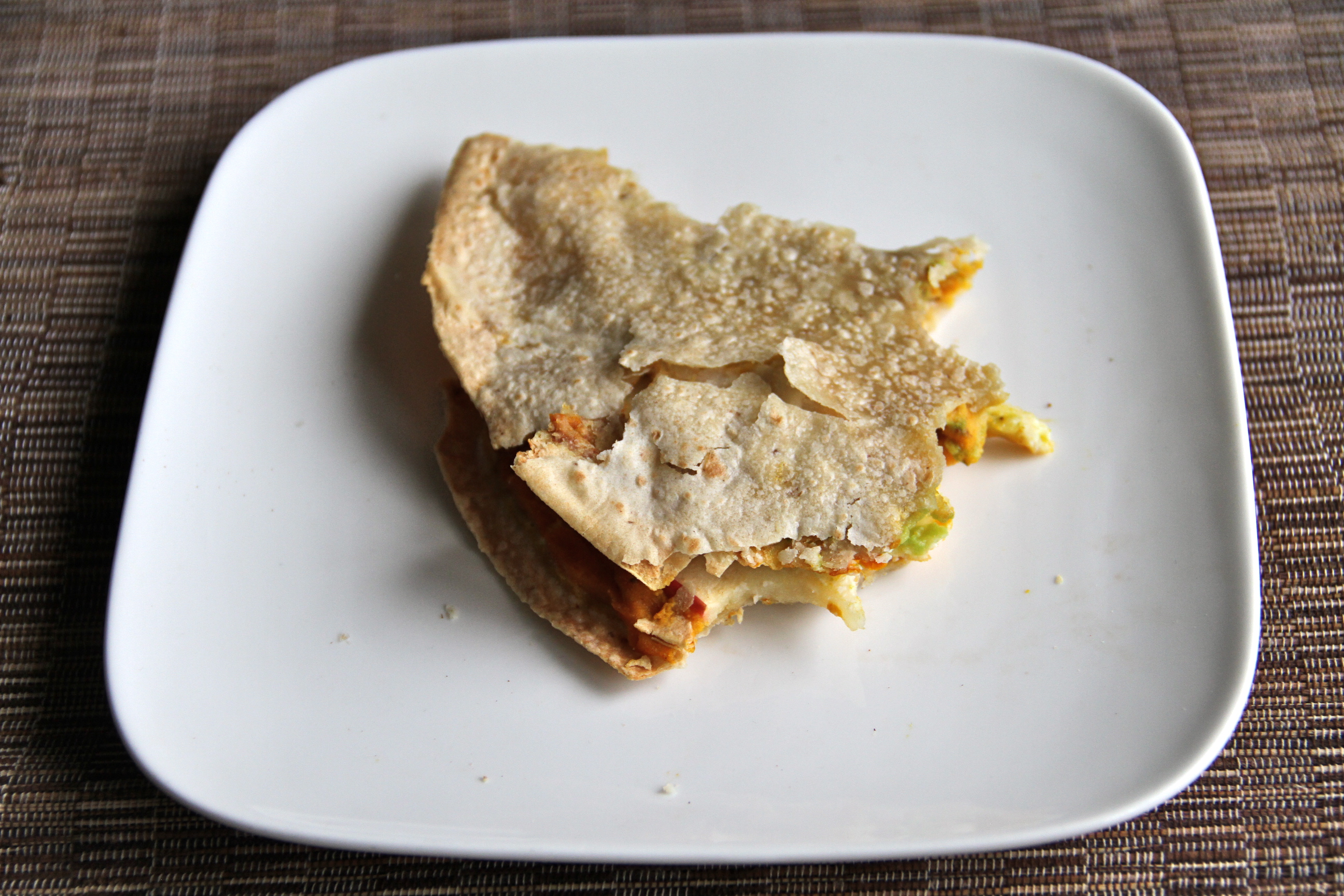 The Answer?
. . .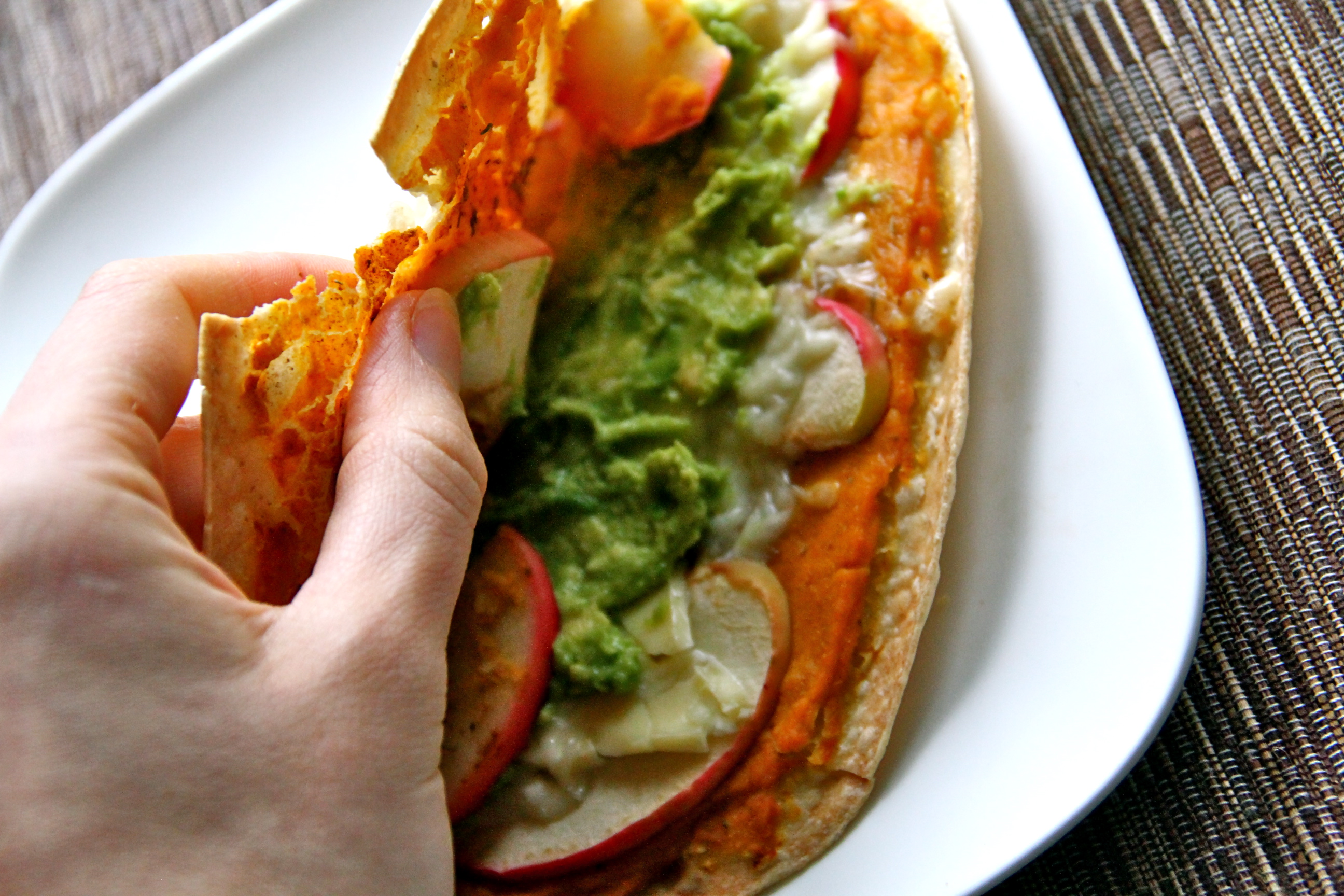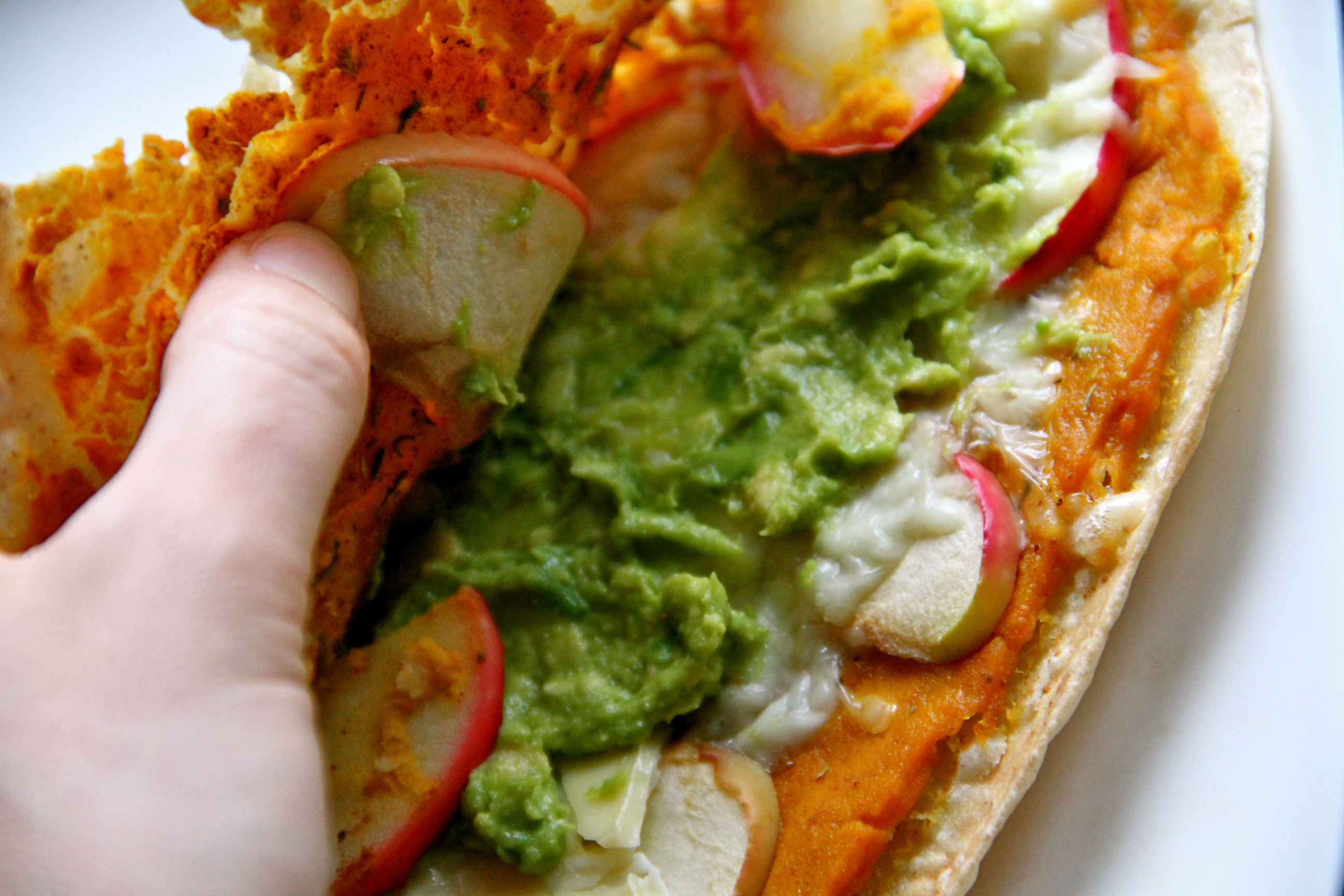 What wasn't in last night's dinner?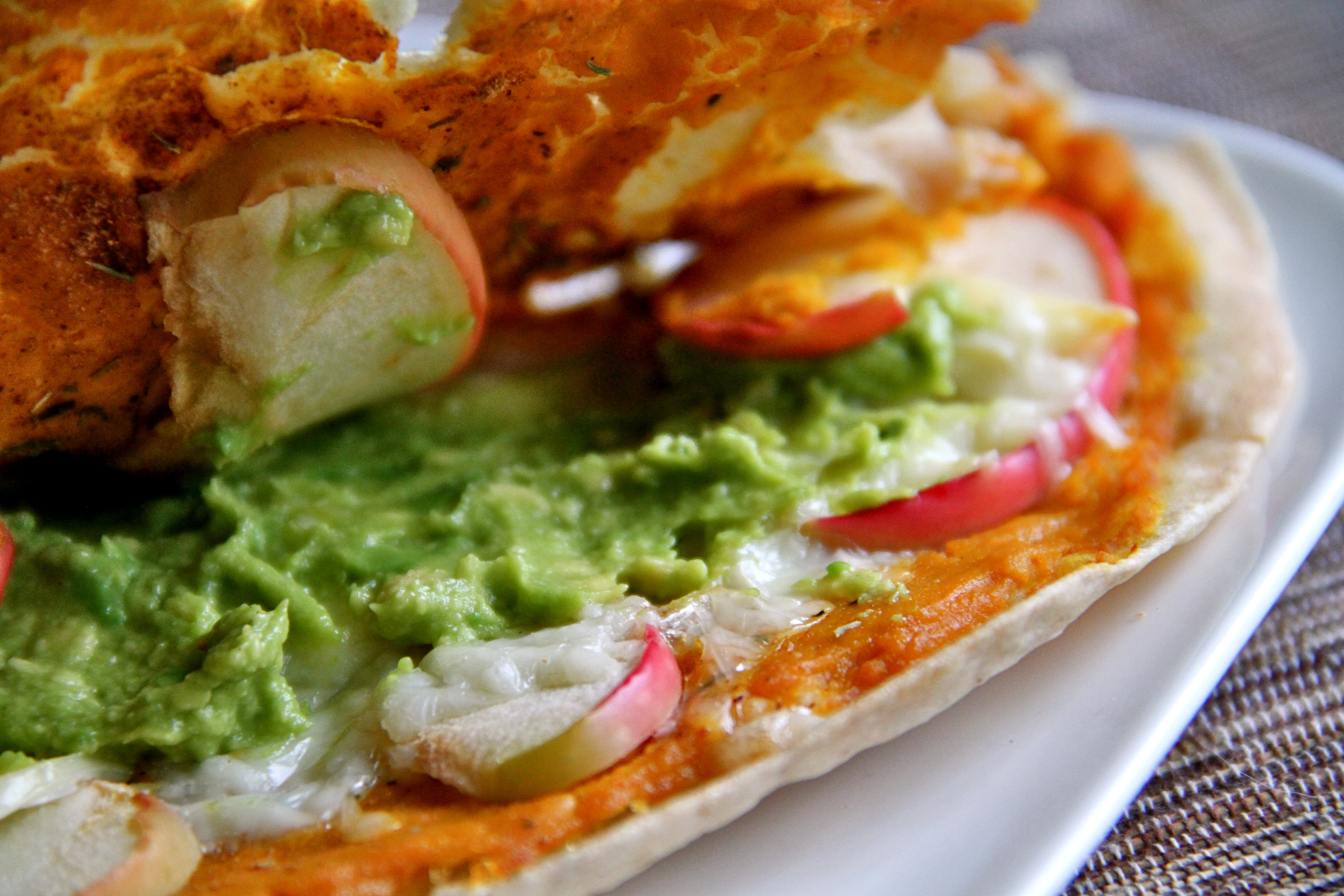 This baby was loaded with pumpkin, hummus, thyme, apple, cheese, and avocado…
All stuffed in a crisp brown rice tortilla
I was actually really impressed that quite a few of you came pretty close to guessing it all! You guys must know me better than I thought 😀 I've done the pumpkin/hummus, apple, cheese thing once before, but this time I decided to get a little crazier and throw in some avocado as well.
Best. decision. ever.
What I did was take a brown rice tortilla and spread it with ~2 Tbsp. of pumpkin and 2 Tbsp. of hummus. Then, I topped the whole thing with a layer of thinly sliced apple and some shredded mozza before popping it in the oven at 350° for about 20 minutes.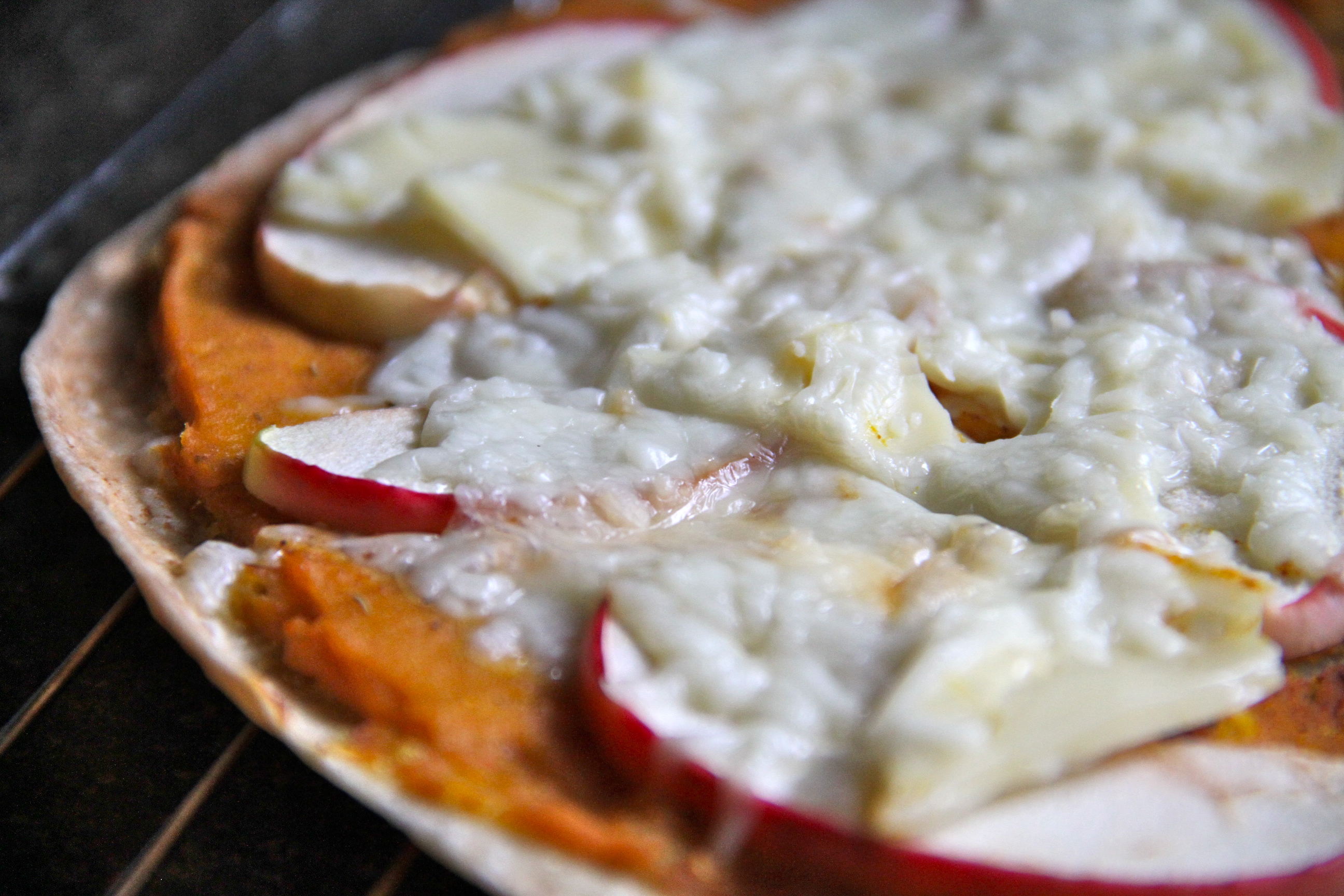 When it came out, I let it cool for a few minutes before spreading it with some mashed avocado…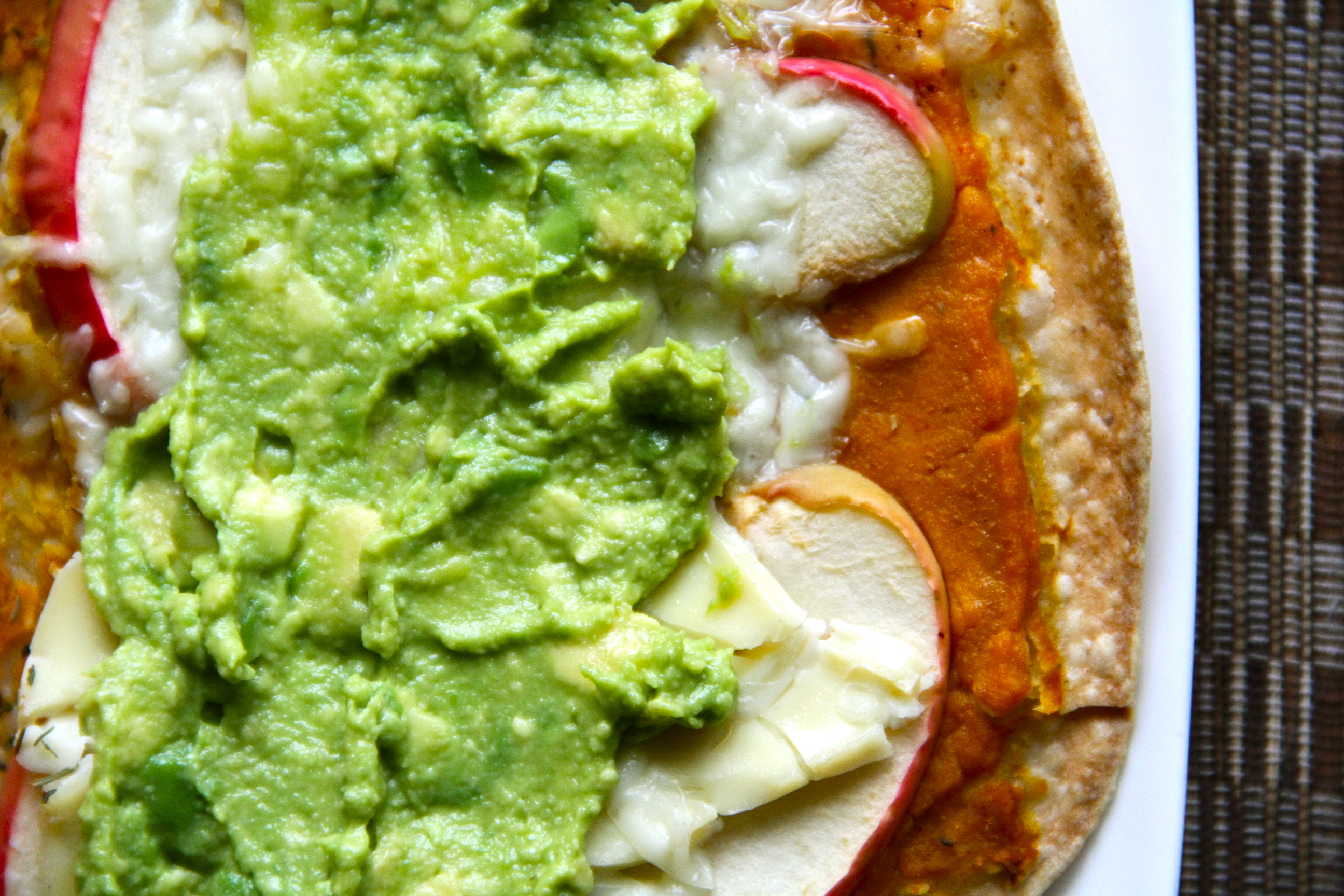 … and then promptly went to town…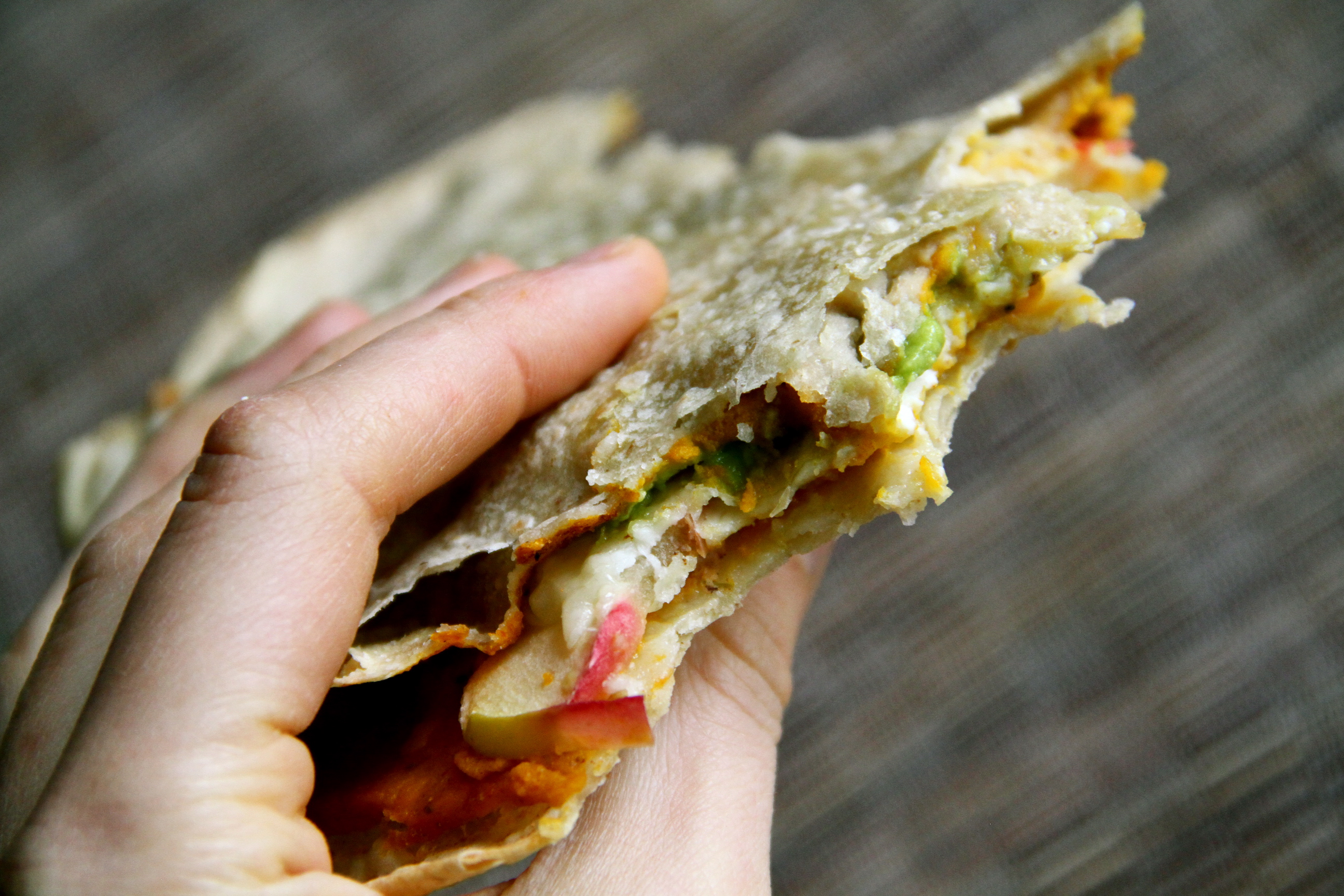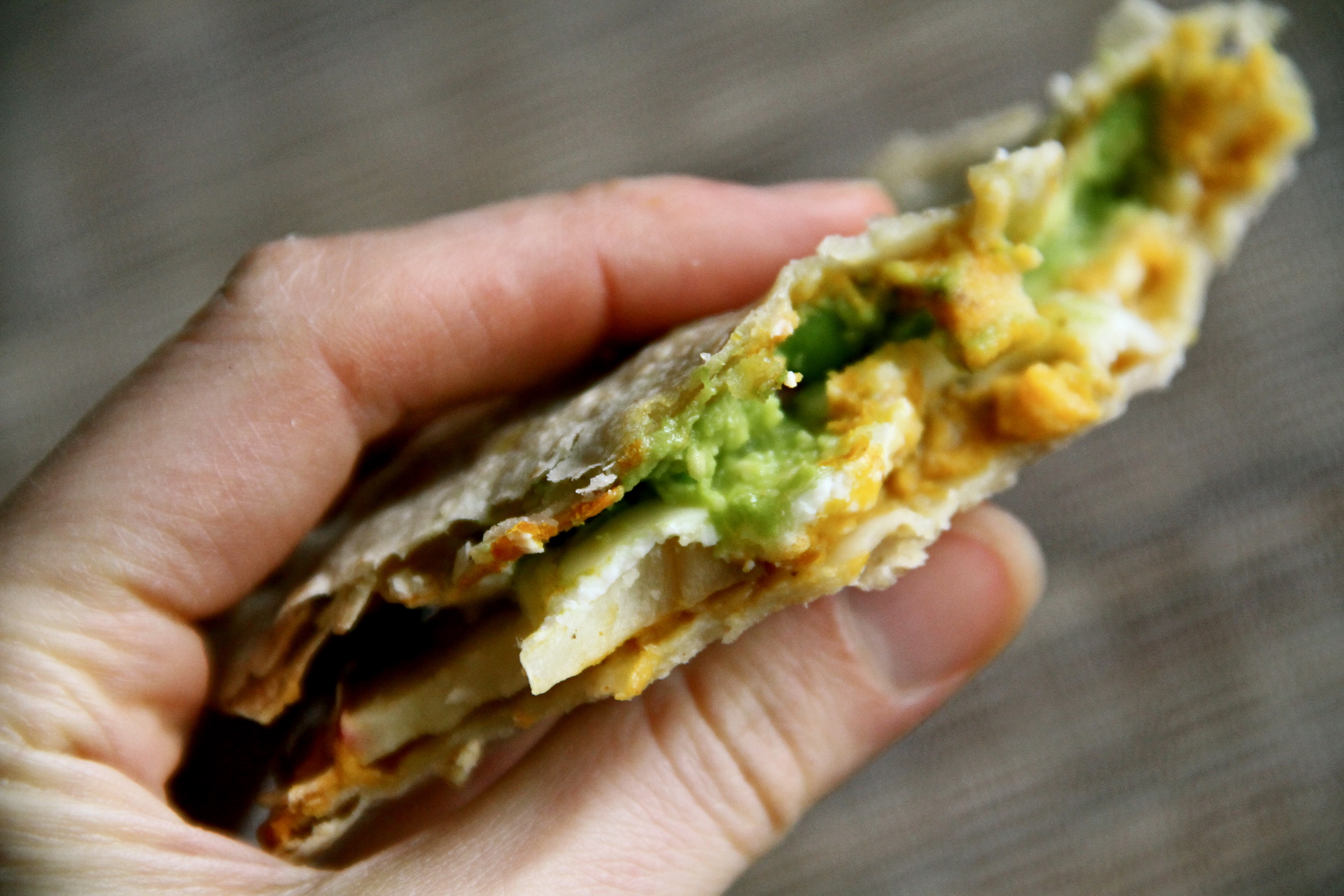 Swoooooooon.
Hey, don't knock it 'till you try it. I have it on pretty good authority that the combination of pumpkin, hummus, apple, and cheese is a good one, and how can you go wrong with the addition of avocado?
You can't.
But if you had asked me a few years ago, my answer would have been a little bit different. Apples were always apples, and cheese was always cheese, but I detested avocados, hummus grossed me out, and pumpkins were for carving, not eating. These days I'm a lot more open-minded when it comes to food, and I'm usually willing to try anything at least once. Sure I've come up with some pretty big duds, but I've also discovered so many foods and combinations that I love.
Moral of the story? Don't be afraid to try new things; with food and in life.
. – . – . – .
Do you make a lot of things from scratch?
Are you pretty adventurous when it comes to trying strange food/combos?
Try anything new and exciting lately?? Food or life-wise…