Goooood morning! Happy Tuesday to ya!
I usually write up my posts the evening before I post them, but I found myself in a bit of a [turkey-induced] food coma last night, so we'll just have to see what kind of randomness I can come up with this morning.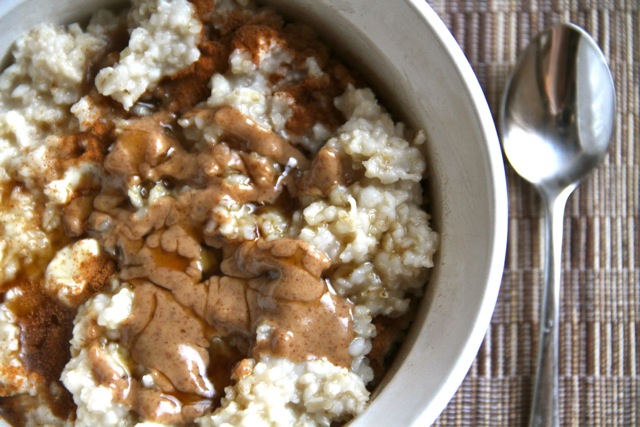 This feels nice, having coffee and breakfast with you guys. We should do it more often. Although I should probably warn you — I eat breakfast ridiculously early sometimes, which probably has a lot to do with the fact that I wake up ridiculously early sometimes. Like today? Breakfast at 5 AM after waking up at 3:30. Don't even ask — I woke up from a really strange dream and wasn't able to fall back asleep. The kicker is that now I can't even remember what my dream was about, or I'd tell you and you could go all psychoanalytic on me. Bugger. What I do know is that it's probably going to end up being a very long day. I mean, when 8 AM hits and you've already been up for more than 4 hours? You really start running out of things to do…
And because I'm kind of running out of things to talk about (this is why I don't write my posts in the morning), I'm eternally grateful to Alysia over at Slim Sanity for providing me with some material 😉 She tagged me with the Sunshine Award last week, and answering questions seems like something I can get my brain to do…
. – . – . – .
1. What food do you eat most often? I'm pretty sure almond butter takes the cake for this one with the multiple appearances it makes throughout the day, but bananas come in a close second. And yogurt….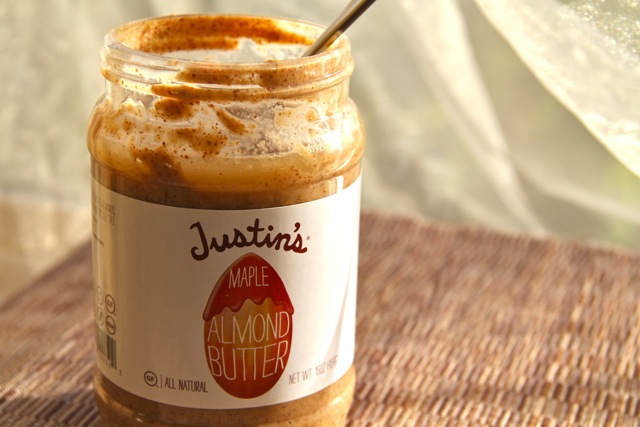 2. What movie have you watched the most times? Oh geez. Honestly, probably some sort of Disney film. I actually really want to say The Lion King because I remember going through a phase as a kid where I pretty much watched it every day. Actually, I can probably still recite it word for word…
3. If you were an animal, what would it be? A cat. Sleeping, eating, pampering, and being prone to occasional bouts of craziness? Sounds like my kind of life. And this picture of me being a creeper and taking pictures of my neighbours' pets is the only cat picture I could find on Spoons…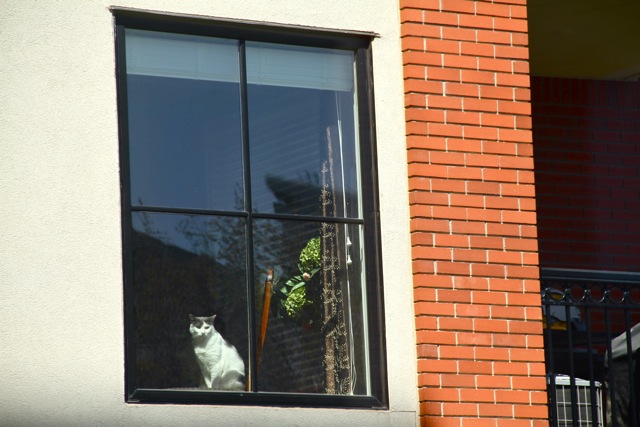 4. How many siblings do you have? Zero. I'm one of the few people I know that doesn't have any brothers or sisters. We're a dying breed!
5. Would you rather go on a tropical cruise or whale watching (something in the arctic)? Are we talking about something like an Alaskan cruise? Because if so, then I'd rather go that route. But if we're talking about being on a gorgeous cruise ship in the tropics vs. a tiny tugboat in frigid waters, then cruise ship wins.
6. If you could go to dinner with any celebrity, who would you choose? Jennifer Lawrence, not only is she freaking hilarious, but I love a girl who loves food.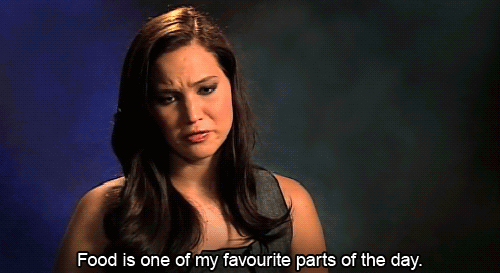 7. iPhone or Android? iPhone, but I'm rocking the 4, which doesn't even let me upgrade to iOS7. Sad face.
8. What was your favourite subject in school? Philosophy, followed by English. Apparently I'm a glutton for punishment. Hellooooo essay writing up the wazoo. Loved the material, though.
9. What is your dream job? A writer. I'd love to write a book someday, and have a handful of ideas and drafts started, but motivation definitely waxes and wanes for that one. My second choice is a health and nutrition counsellor, which is what I'm currently training for.
10. What is your favourite thing about yourself? That I have a kind heart and genuinely care about people. That and my pinky finger on my left hand is kind of awesome… just sayin' 😉
Yay for random breakfast musings! Hope you guys have an awesome day, and I'll see ya tomorrow!
. – . – . – .
What time were you up this morning?
What was breakfast?
Pick a question (or two) and answer! Pretty please? 😀