Call me crazy (I promise not to hold it against you), but lately I've been noticing more and more suspicion and criticism being directed at those who try to live a healthy lifestyle. It's understandable, given the staggering number of disordered habits that cleverly disguise themselves as healthy ones, but at the same time it's kind of freaking annoying… especially when it makes you feel like you have to go well out of your way to be unhealthy just to prove that you are, in fact, healthy.
Plain Greek yogurt – banana – nectarine – applesauce – Kashi Cinnamon Harvest – roasted almond butter.
Given my past issues with food, I really can't blame people for sometimes questioning my healthy(ish) eating habits… which is pretty much the only reason why I hold my tongue and smile instead of ripping my hair out and screaming for them to get of my case. It's frustrating, though, and that frustration builds up to a point where I'd honestly consider stuffing myself with candy, chips, and fast food until I'm sick just to prove that I'm…err… not sick.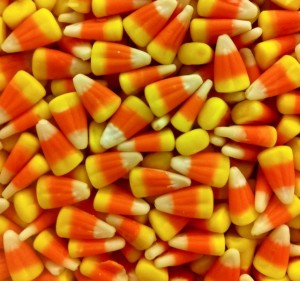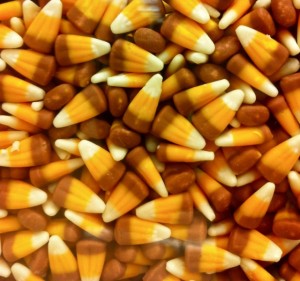 Since when did mental health and a desire for physical health become two mutually exclusive concepts? Because it seems like these days you can't have both – if you try to be physically healthy, then it must mean that you're mentally ill. No one questions you if you order a cheeseburger and fries, but get a grilled chicken salad and it's all: "WHOA!! RED FLAG!! DISORDER/DIET ALERT!!" And don't even think about passing on dessert – that kind of thing will get you labelled faster than you can eat a bowl of banana soft serve…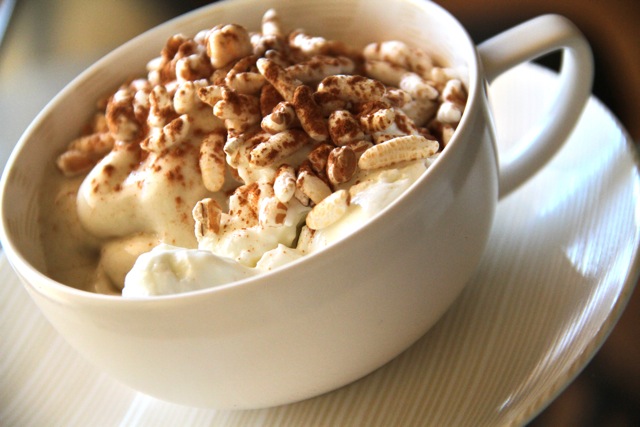 But what if you really, honestly, legitimately just do want a bowl banana soft serve? Don't get me wrong – I absolutely adore ice cream – but sometimes I just crave bananas, and in that one moment banana soft serve sounds more appealing than anything else. And yes, I know that calling it soft serve is misleading, but come on… having to type out or say "frozen bananas blended up into a creamy consistency" is just plain goofy and awkward.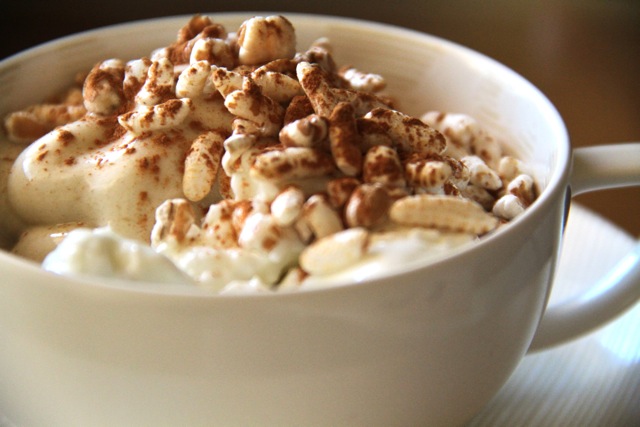 I enjoy eating healthy; I really do – I crave the foods I eat, and I eat the foods I crave. But sometimes I honestly feel like I'm not supposed to eat healthy because doing so automatically seems to lump me into the category of the "recovered" anorexic who still can't let go of an obsession with clean eating. I'll admit that the nutritional knowledge I picked up during my years of struggle makes me a lot less eager to try and survive on KD and candy like I did before I got sick, but not wanting to eat chemically-laden foods because of the potential negative effects they'll have on my body isn't really the same as being afraid to eat them. A true desire to be healthy by choosing to feed my body with wholesome foods is a lot different from a disordered desire to be "healthy."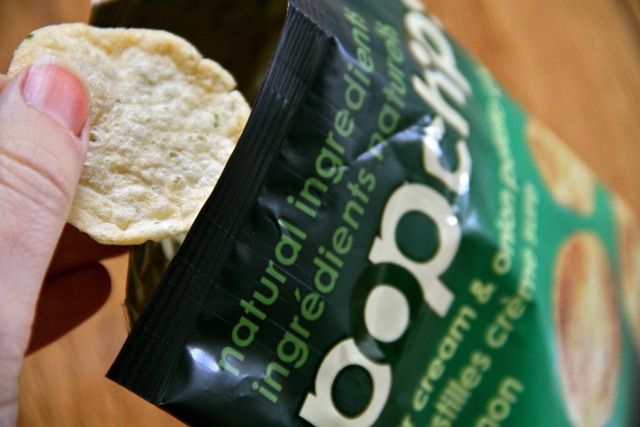 They may be "healthier" alternatives, but Popchips still taste pretty darned good to me…
Maybe it's all in my head, but I do feel the judgment sometimes; and I think the people who are the quickest to judge are those who struggle with those kinds of issues themselves. I remember when I was sick, I'd look at people eating healthy foods or exercising on a daily basis and automatically assume that there were disordered thoughts at the core of their actions. I couldn't understand how someone could genuinely enjoy eating healthy and working out when all I seemed to crave was junk food and my time in the gym was more or less a torture session.
But lo and behold, the further I came in recovery, the more I began to understand. When I made treats a regular part of my diet, I realized that people choose to eat healthy foods the majority of the time because it makes them feel good and the occasional treat is enough to satisfy. When I took a break from exercise and allowed my body to grow stronger and heal, I realized that people enjoy exercise because they have the energy and strength to do so. Yes, many take both of these facets of healthy living to the extreme, and thus verge into unhealthy territory, but I think that making mistakes like that is kind of unavoidable when you're trying to figure out what healthy means to you; and that learning from them is what allows you to go on and develop a truly healthy mindset… because believe it or not, it really does exist.
. – . – . – .
Have you ever felt judged because of your healthy habits?
When do you think healthy crosses into the realm of disordered?