Excuse me while I pass out for a moment *insert 36 minute nap here*
Wooooowie, today was a doozy of a day. Do people still say that? Doozy? Spellchecker didn't flag it, so I guess it's a legit word, but it makes me feel all kinds of old so I'll go with something like: "today was freakin' hardcore, man." Ehhh. Whatever. At least it started out well…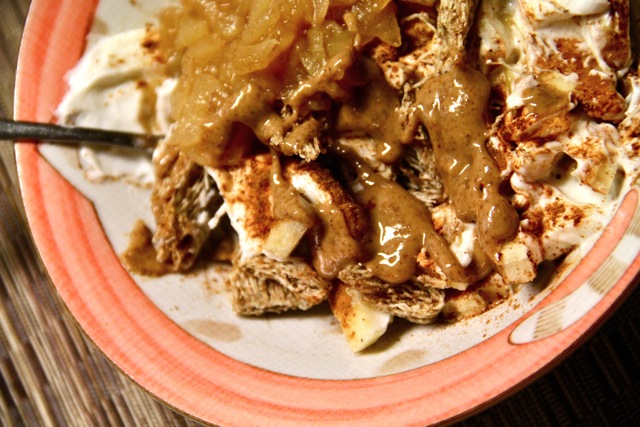 Plain Greek yogurt – banana – Kashi Cinnamon Harvest – homemade applesauce – roasted almond butter.
I love travelling, but I become an absolute head case the day before I leave. It's not a fear of flying that does me in, but the seemingly neverending amount of little things that suddenly need to get done. Between packing…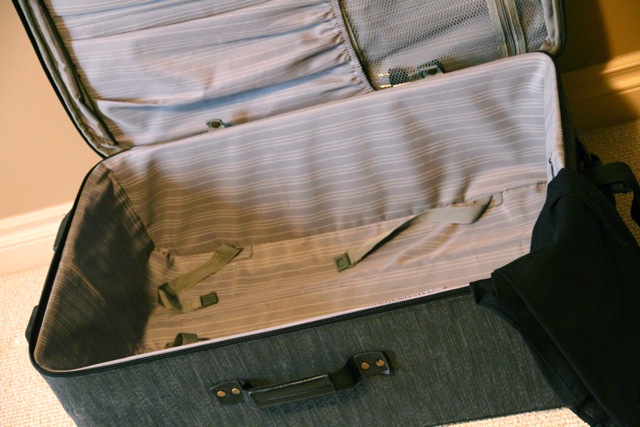 … shopping (I picked up something for you guys ;))…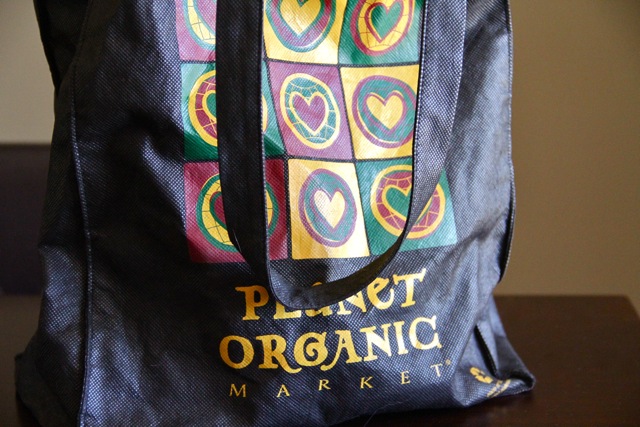 … and taking care of last minute errands, I end up feeling like a chicken with her head cut off… which is a disturbingly morbid expression, but nevertheless portrays my physical and mental state quite accurately.
That being the case, today's post is going to be short, sweet, and somewhat scrambled. I should probably start packing haphazardly throwing things in my suitcase at some point, and I still need to finish writing a few posts that'll be going up while I'm away – there's a recipe and giveaway involved as well, so keep your eyes open for those.
Aaaaaand now it's time to say goodbye, both to you guys and a certain someone. I probably won't be blogging much about my trip until I get back on Monday, but I'll be posting regularly on Twitter (@RunWithSpoons) and Instagram (@runwithspoons), so follow me there if you want to stay in touch.
See you soon!
. – . – . – .
Do you like to fly? Airports and packing aside, I actually really love it.
Ever been to Vegas? If not, would you like to go?
Are you a packing procrastinator, or a procrastinator in general?