While getting ready to put the finishing touches on my breakfast this morning, I was met with quite a sad sight indeed…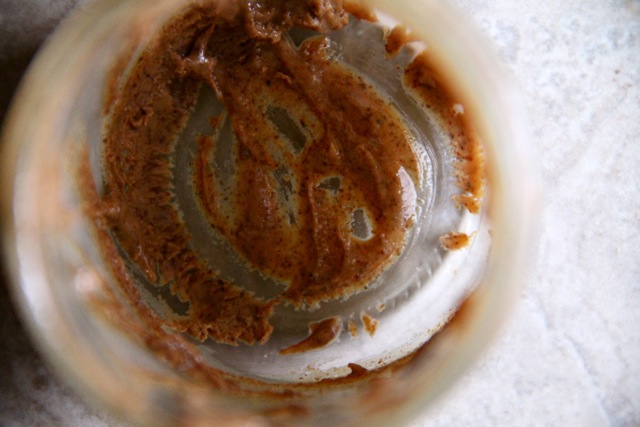 My beloved jar of almond butter only had a few meager scraps left in the bottom. Le boo. Many would see this as a cause for celebration – a chance to whip up a batch of the ever popular OIAJ (oats in a jar), but not this girl. Nuh uh. This girl simply saw it as a cause to crack open a new jar…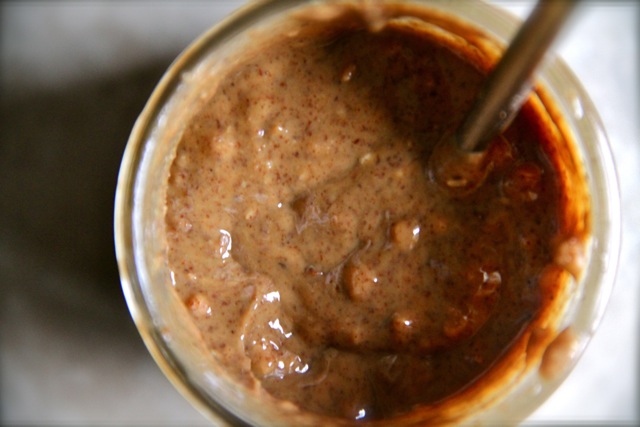 … so that she could enjoy her oats the way she loves them – in a bowl…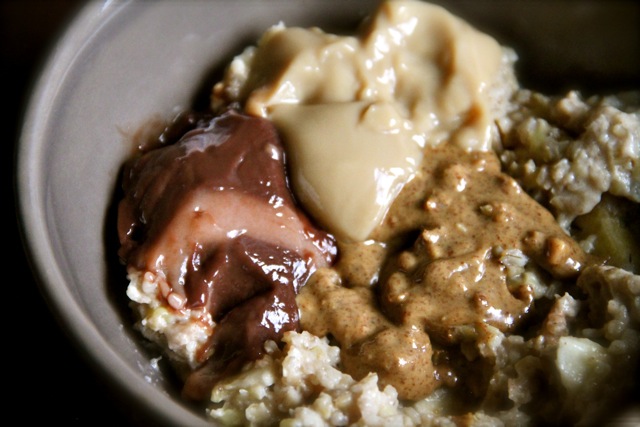 …. with all of her favorite toppings spread out nicely…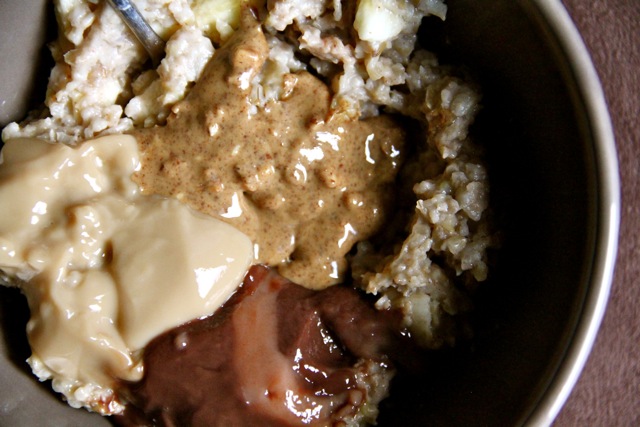 I admit that I've never actually tried OIAJ, and I most likely never will. I should probably give them a shot before writing them off completely but, to be honest, they just doesn't sound all that appealing. The thought of having to dig into a deep jar with a tiny opening to get at my food seems too much like work, and I'm not big on my toppings being mixed into my oats either. I like them sitting, well, on top so that the flavors don't get lost, and so that I can have a spoonful of almond butter oats, a spoonful of chocolate oats, or a spoonful of almond butter and chocolate oats, depending on what I'm in the mood for.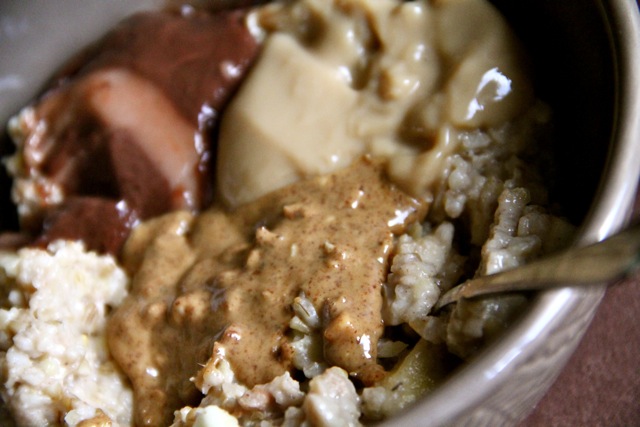 I know that there are tonnes of people out there in blogland who can't wait to reach the bottom of a nut butter jar so that they can enjoy their beloved OIAJ, but I'm afraid I'm just not one of them. That's one food blog trend that I'm not too fond of.
Another is the whole "green monster" thing. Yes, I understand that they're incredibly nutritious, and no, I don't think there's anything wrong with eating (drinking?) them, but they're just not my cup of tea. I prefer to take in my greens like this…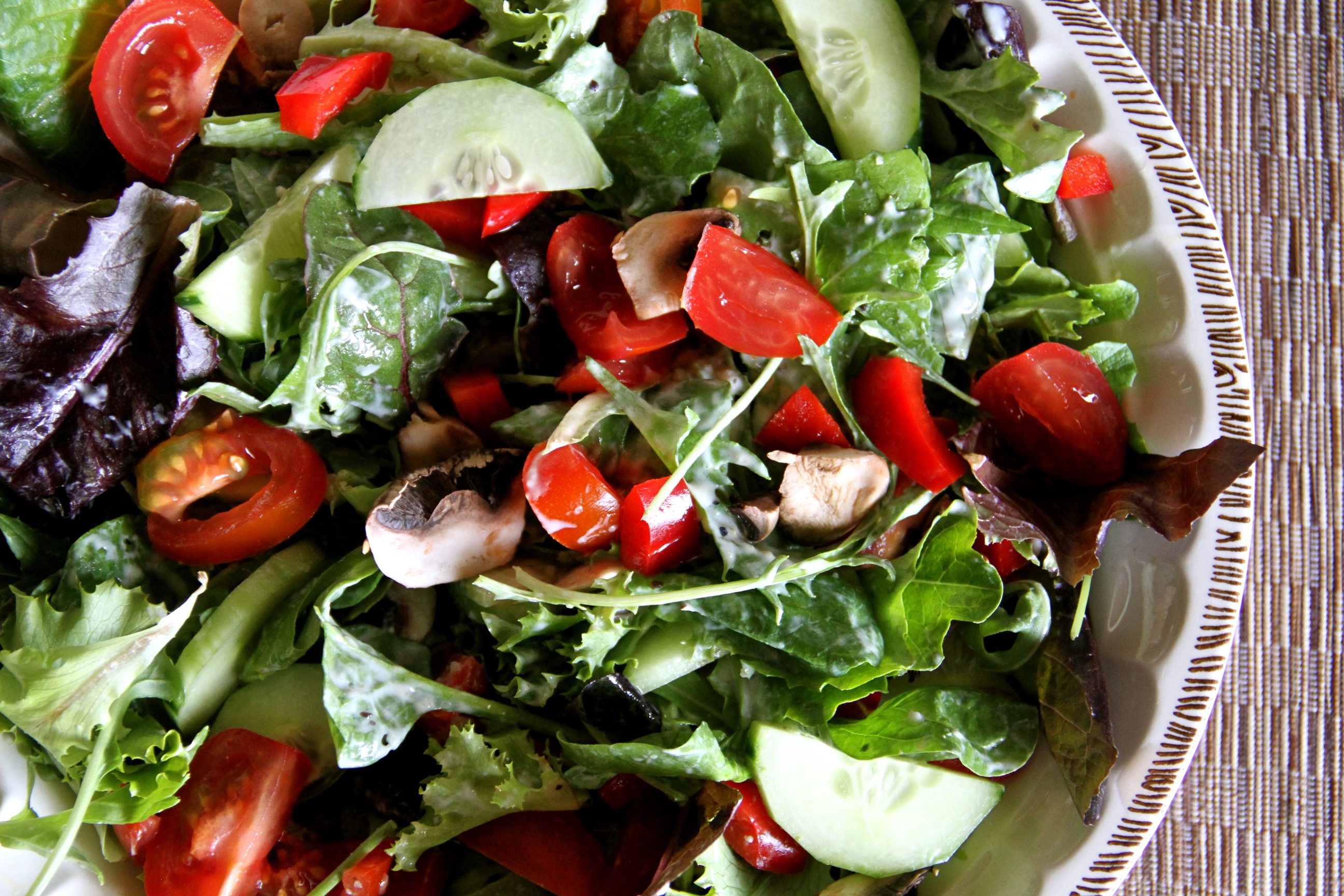 And my smoothies like this…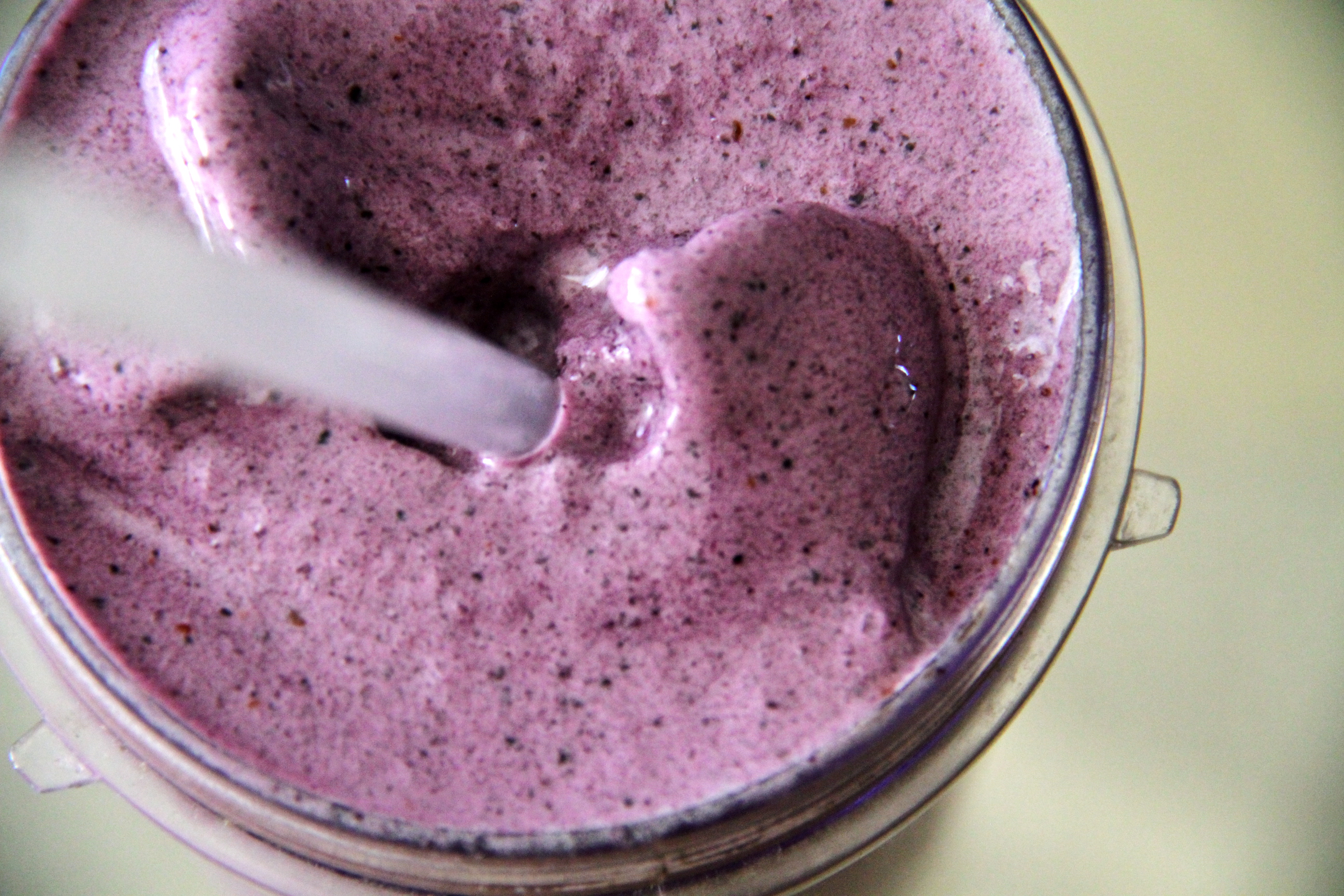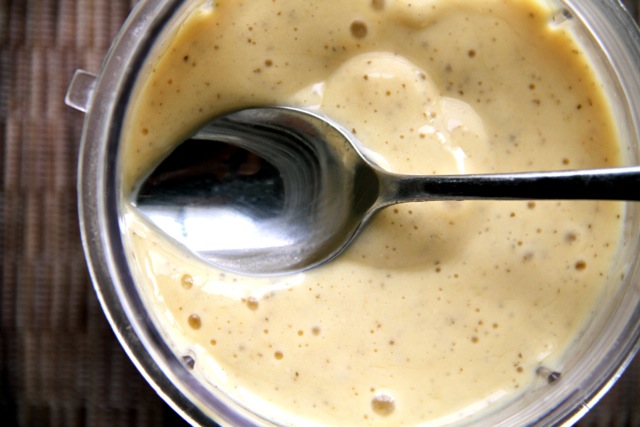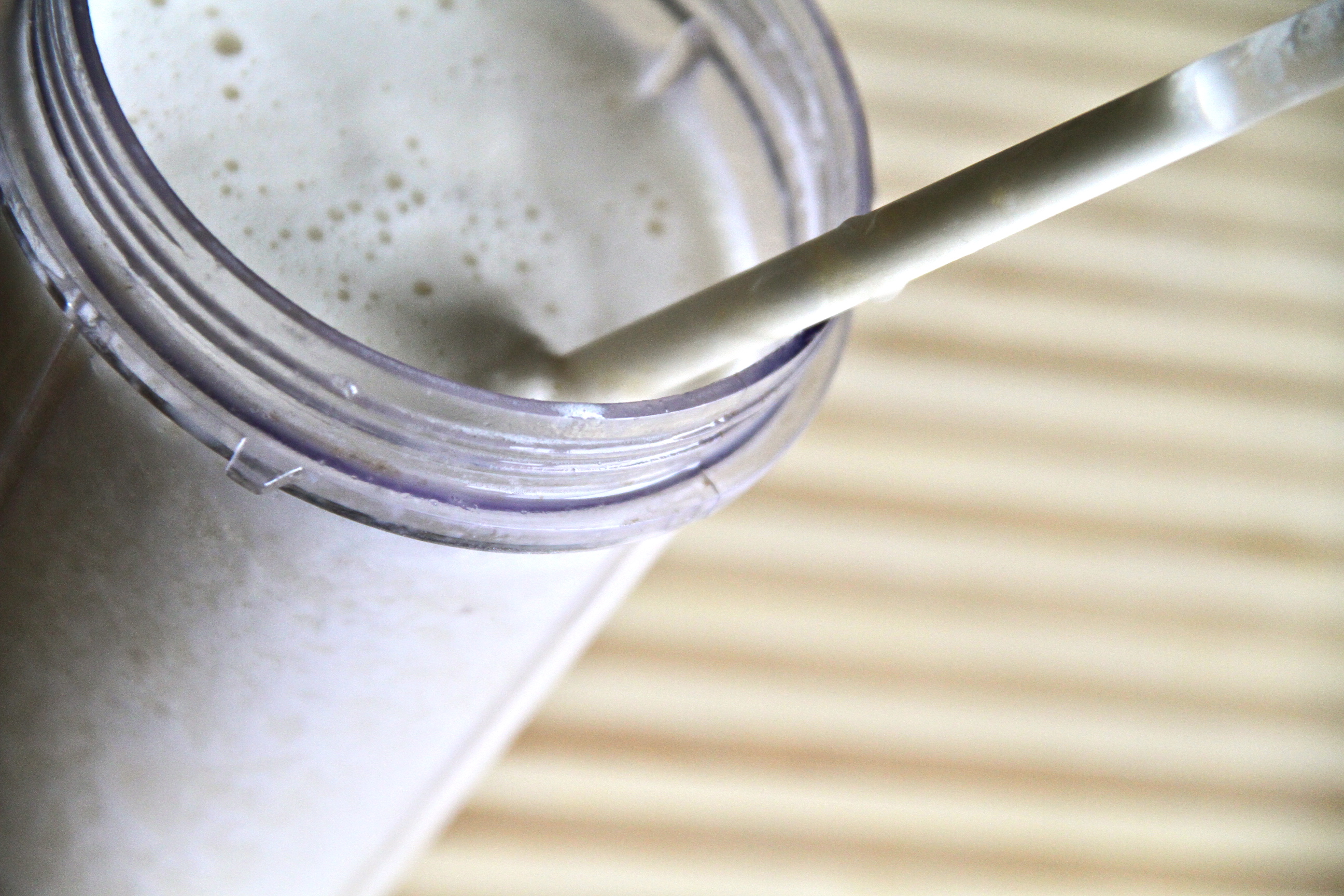 This is about as green as I'm willing to go with smoothies…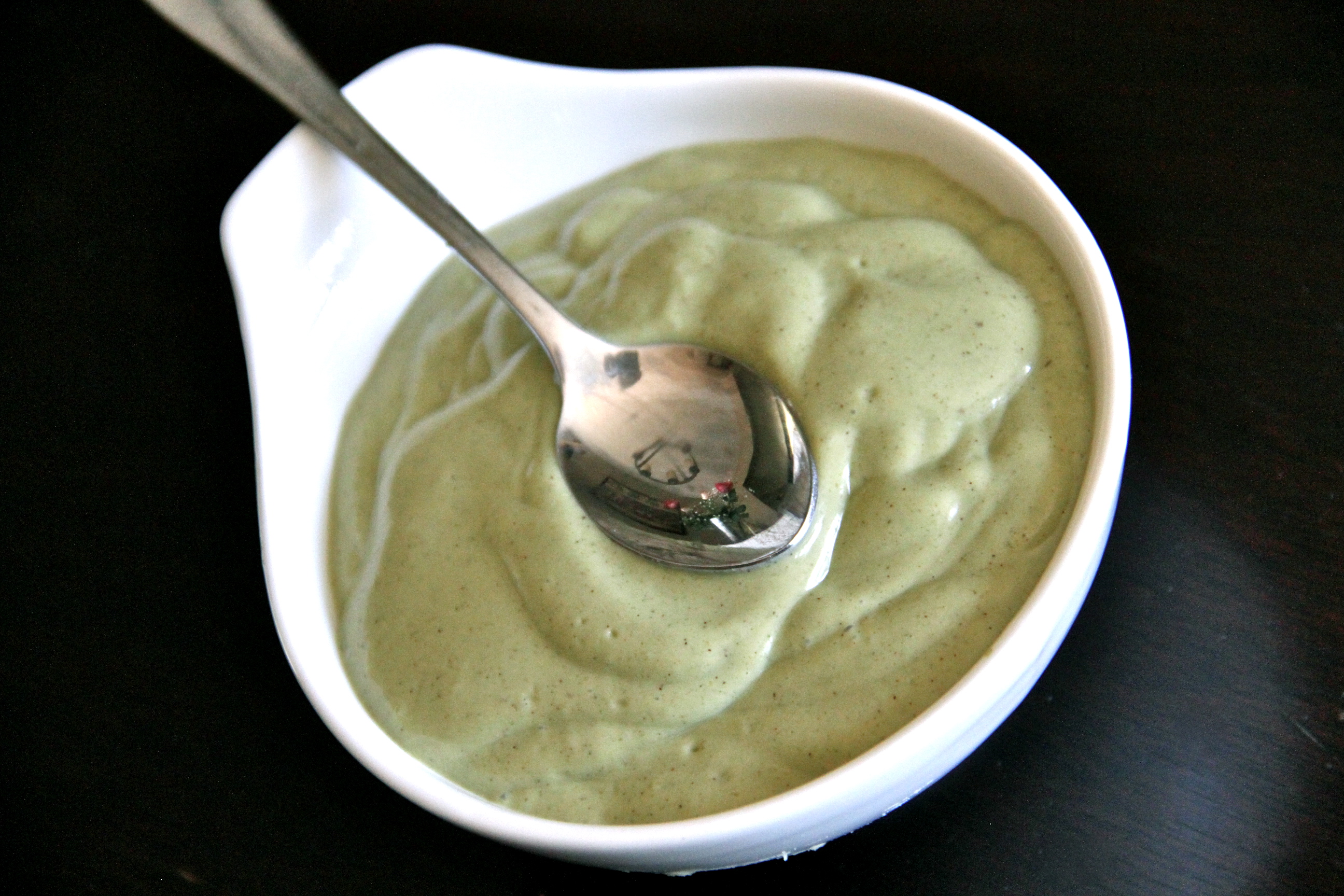 Anything greener and I'm reminded of some of the sludge that I forced myself to drink choke down during the worst days of my eating disorder. Blech. It's giving me the heebie jeebies just thinking about it. But there are those that love 'em, and that's perfectly fine. Different strokes for different folks.
Chia seeds are another blogland favorite that I have mixed feelings about.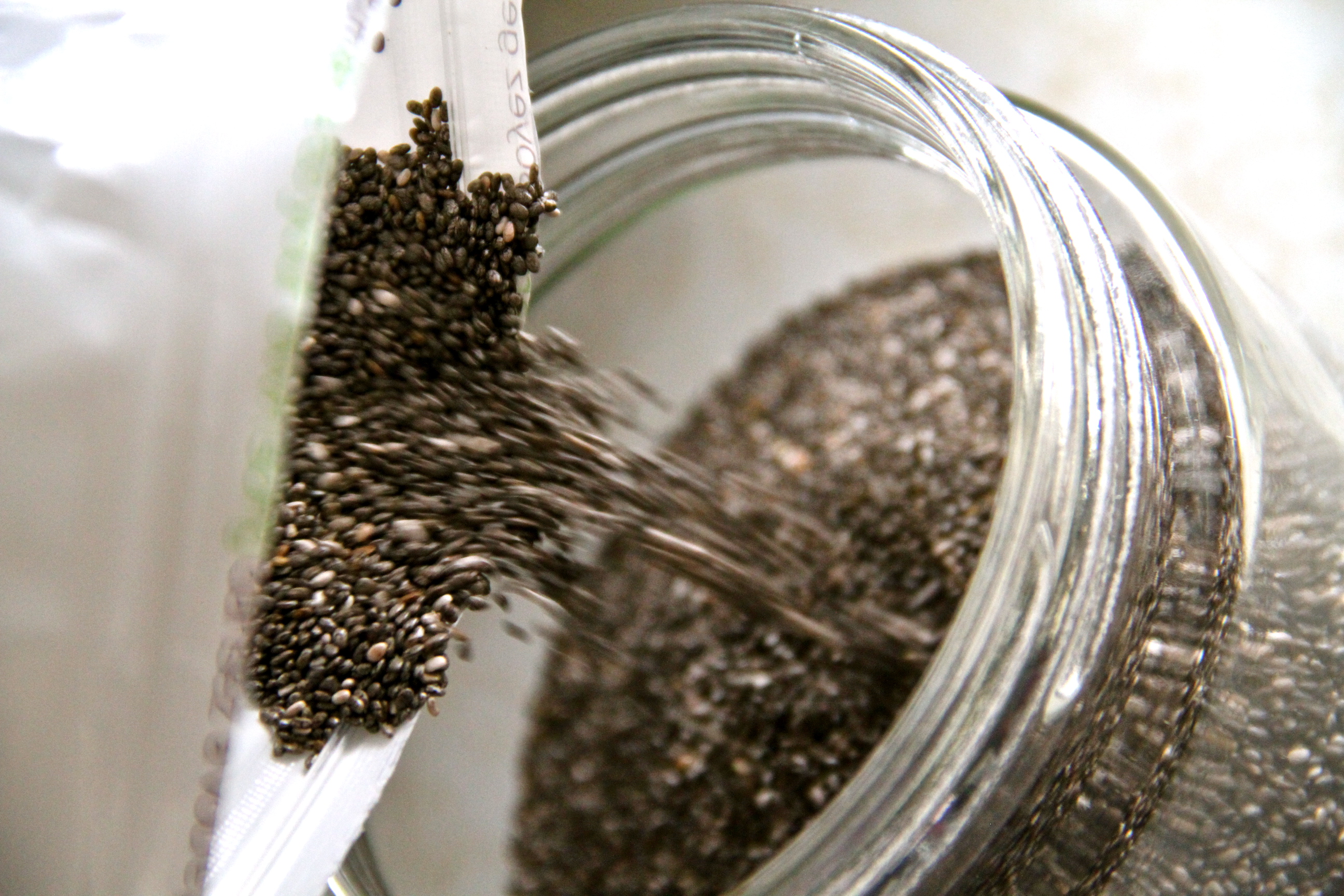 I got all excited after hearing so many people rave about them, bought a baggie of my very own, and I've been trying to use it up for over a year now. I can't stand them on their own (they get stuck in my teeth), don't enjoy them in oats, prefer my pudding like this….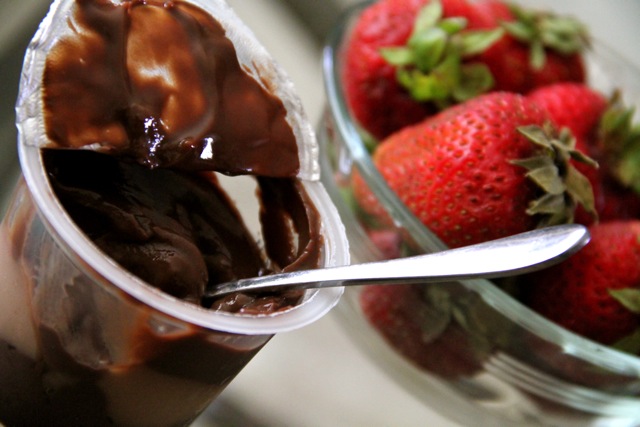 … and although I've been able to tolerate them in smoothies, I think they're giving me some stomach problems. One more strike and you're out in the garbage, chias.
And speaking of stomach problems, stevia is another trend that I'm kind of iffy about. You know that whole saying about how when something seems like it's too good to be true, it probably is? Yeaaaaahhh. That's exactly what I think of when it comes to stevia. And yes, I know it's been used for thousands of years with supposedly no side effects, but I also know that whenever I use it, my stomach is not happy with me, so I'll be stickin' to my real sugars, thank you very much.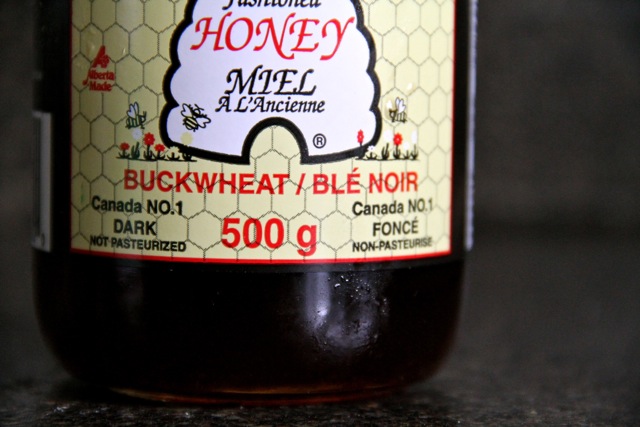 That being said, there are a lot of great trends out there that I do love. The blog world has introduced me to so many of my favorite foods, that I honestly have no idea what I'd be eating these days if I wasn't getting my inspiration from blogs. Definitely not…
Greek yogurt…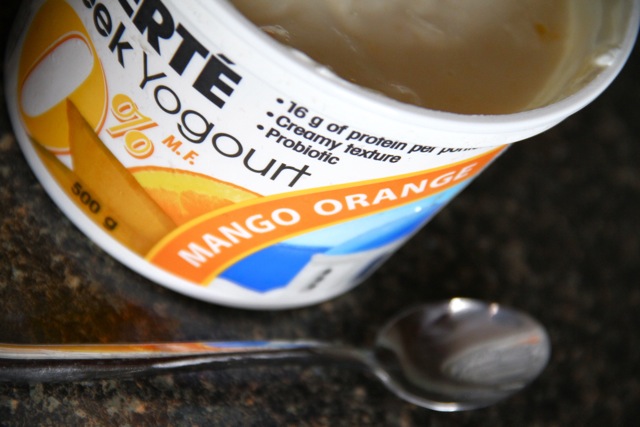 . – . – . – .
Greek yogurt messes…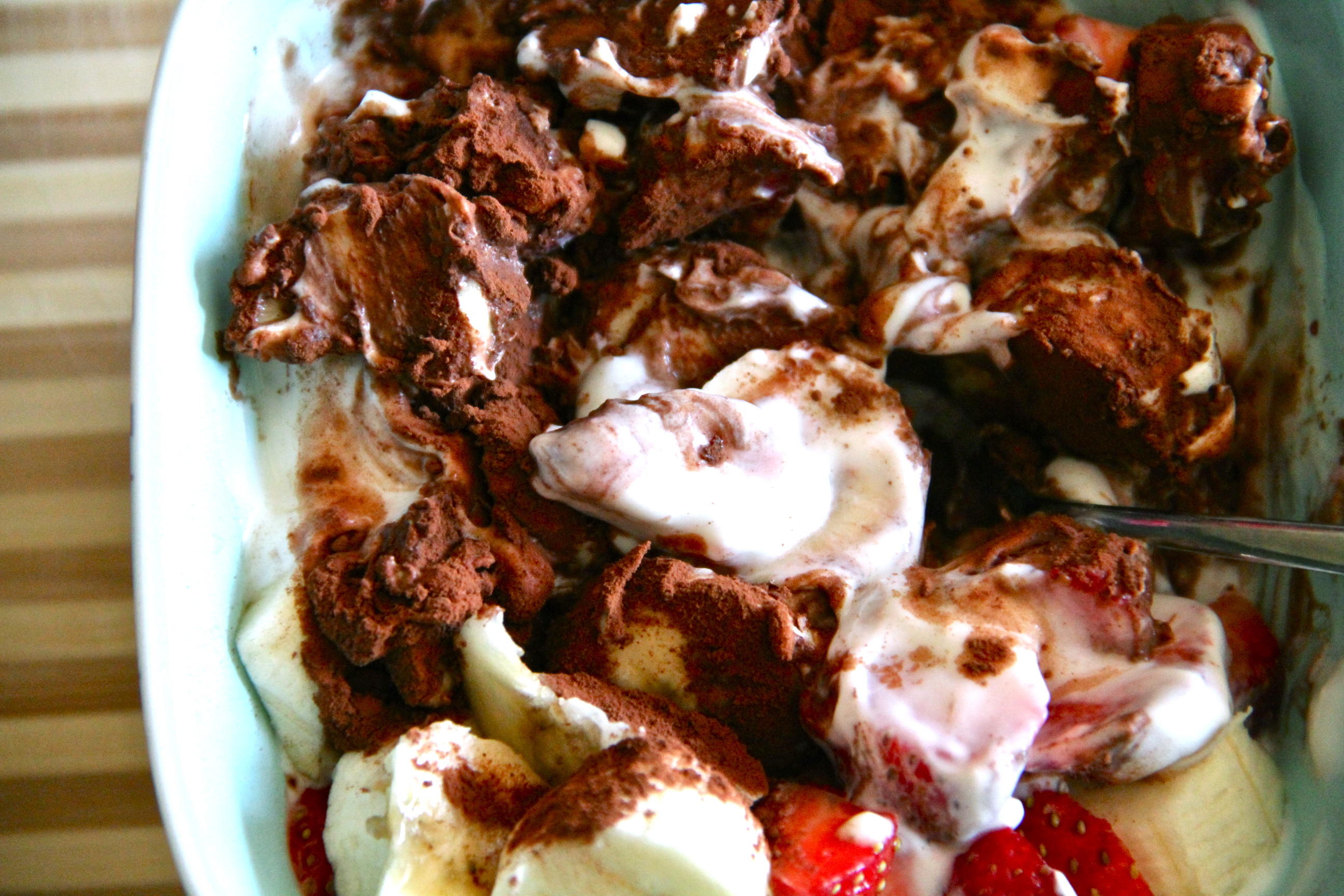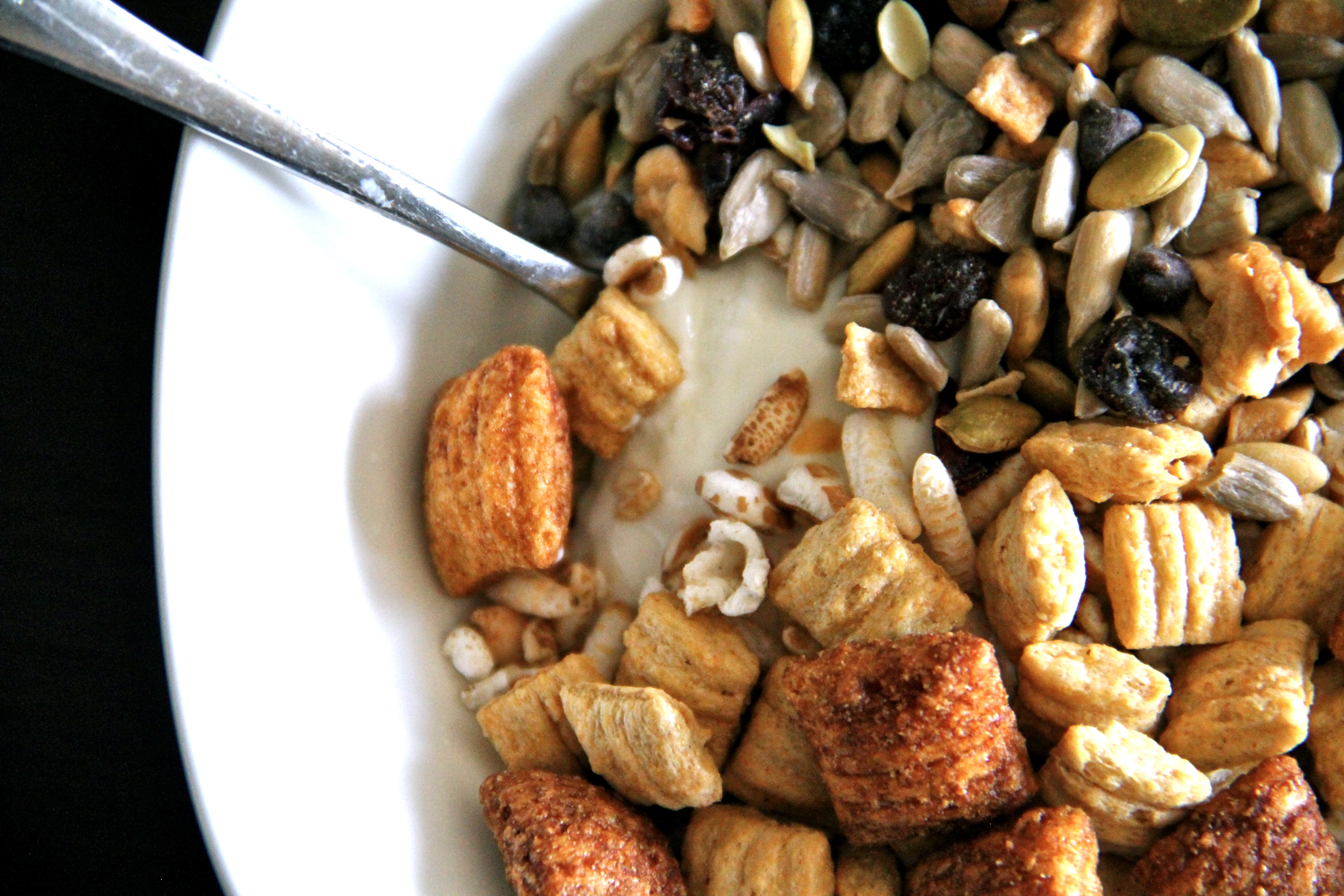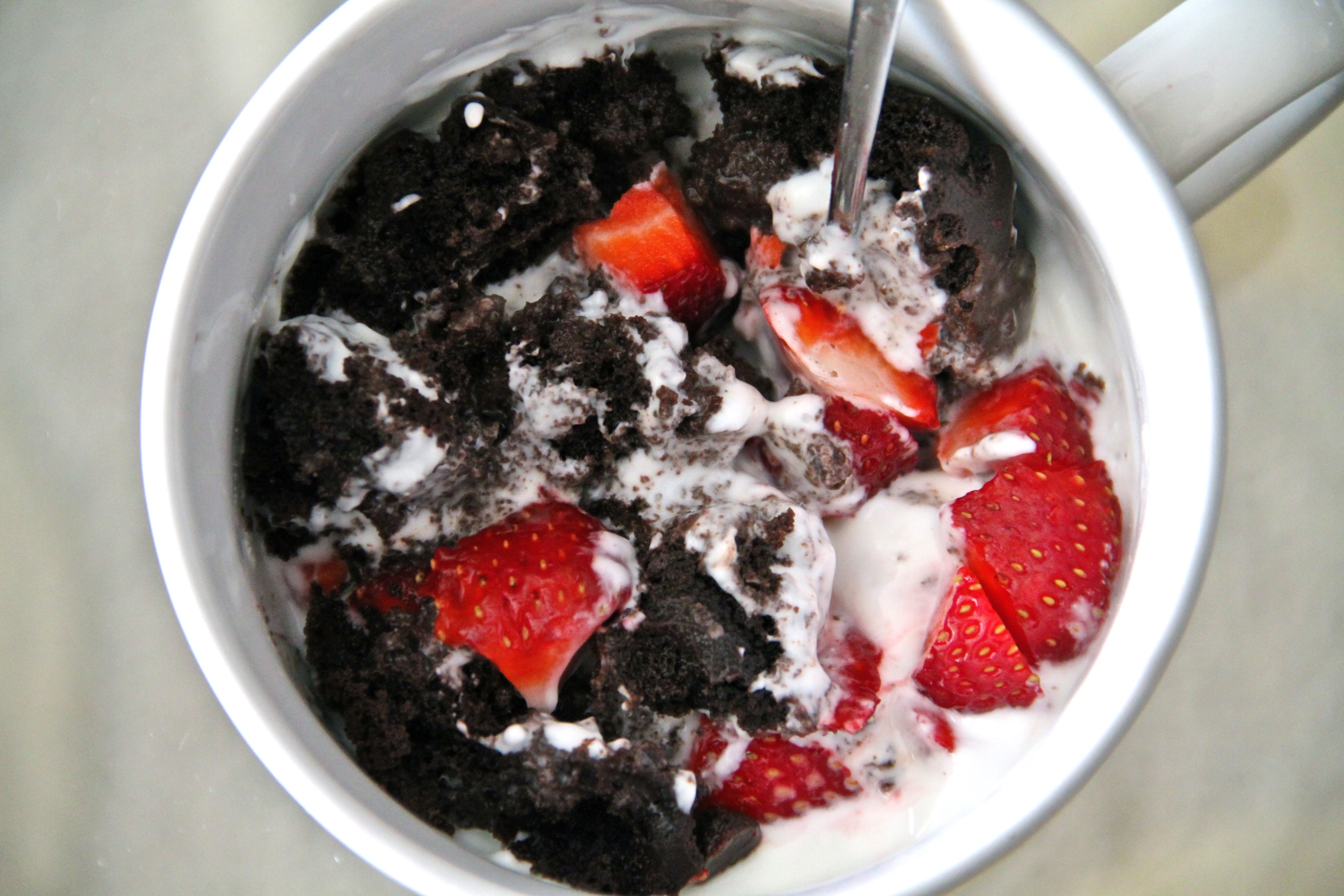 . – . – . – .
Eggy oats…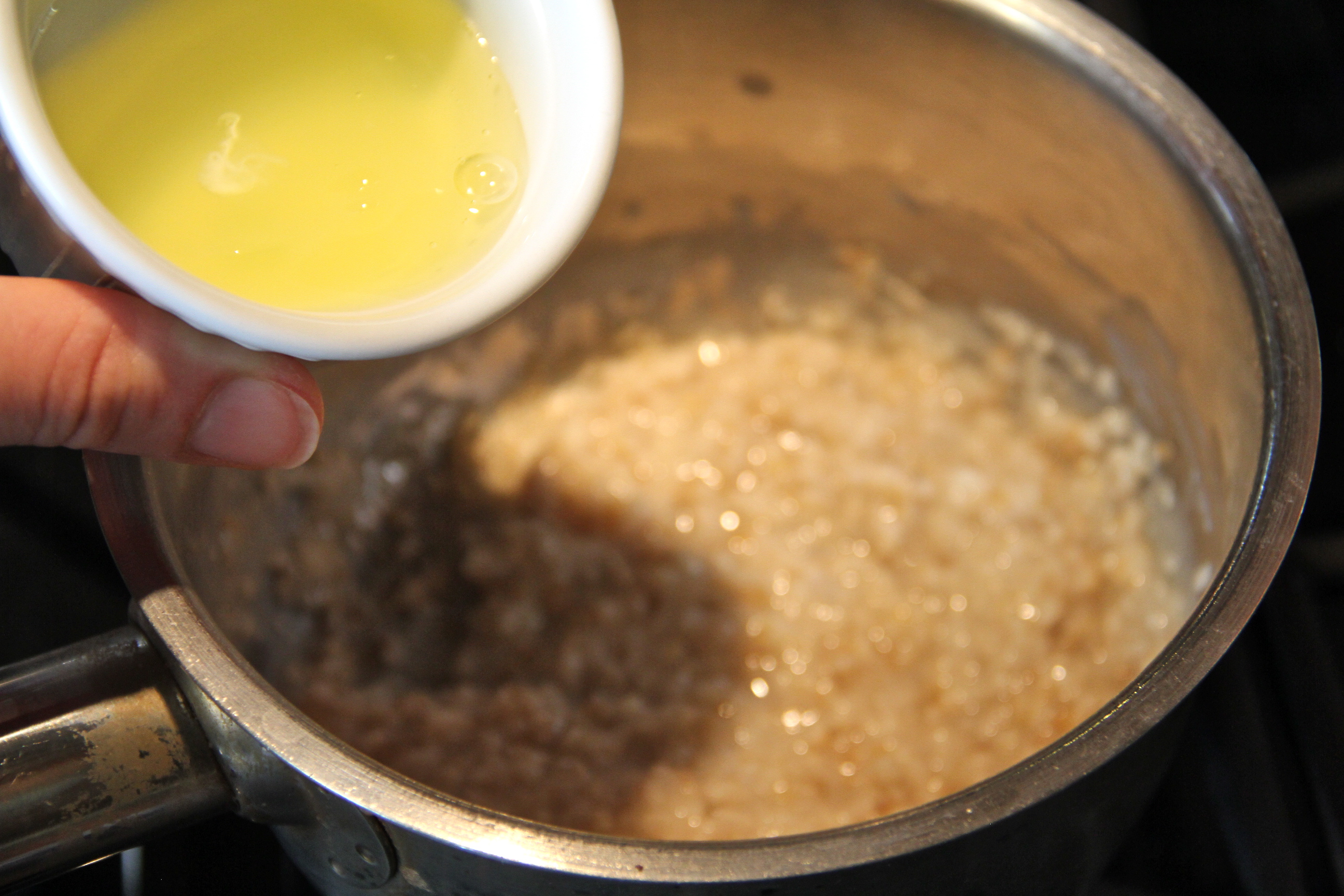 . – . – . – .
Almond butter…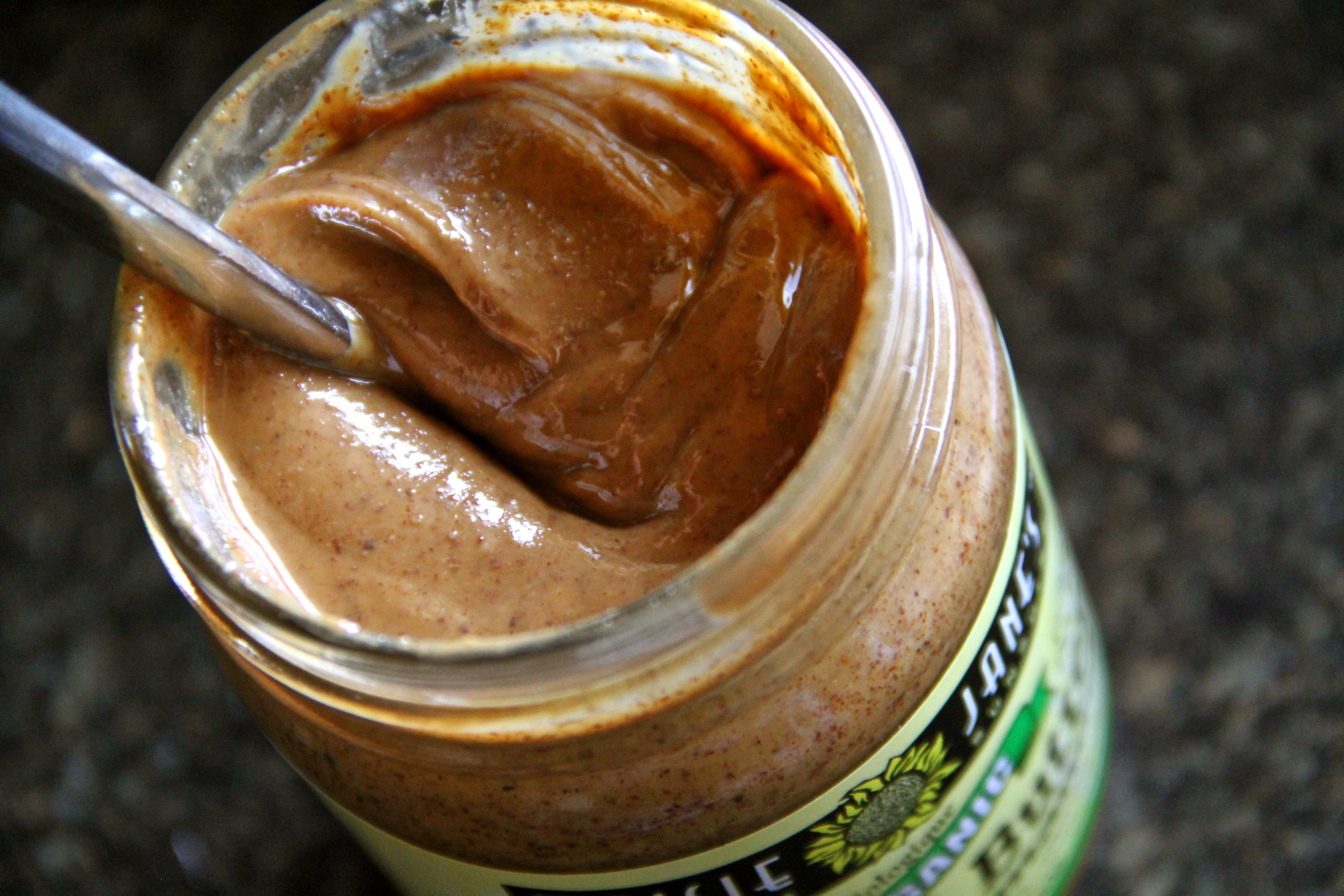 . – . – . – .
… on everything…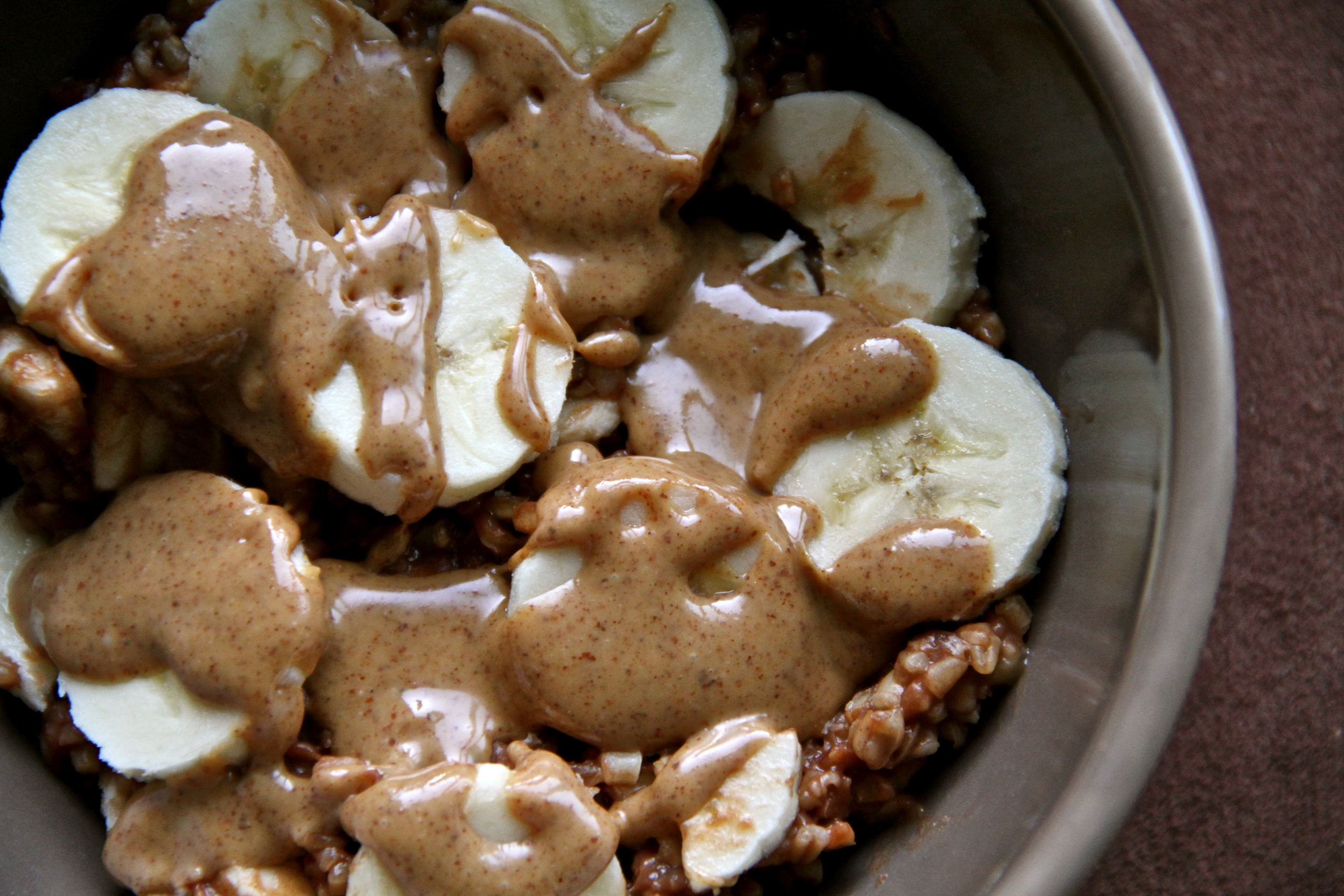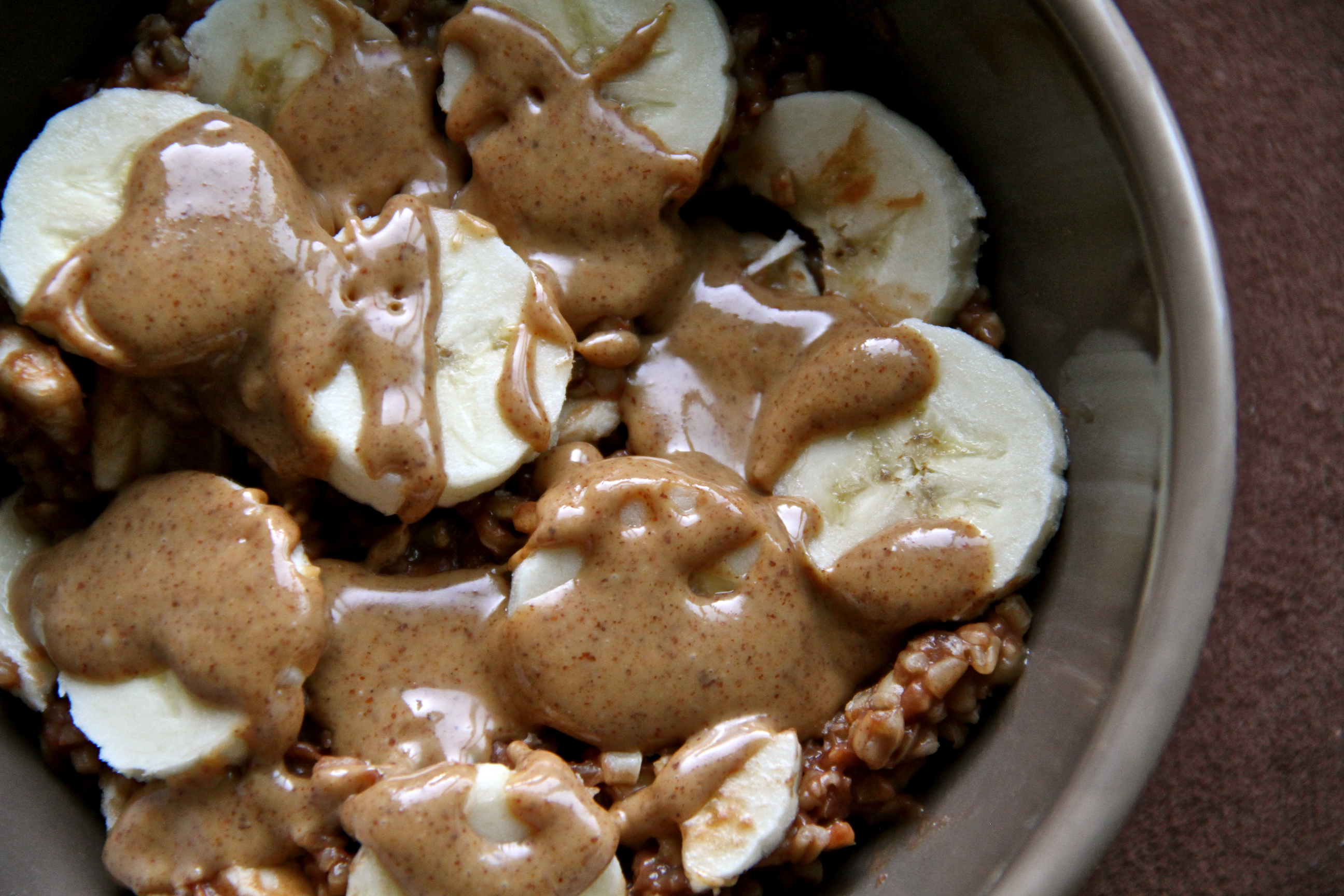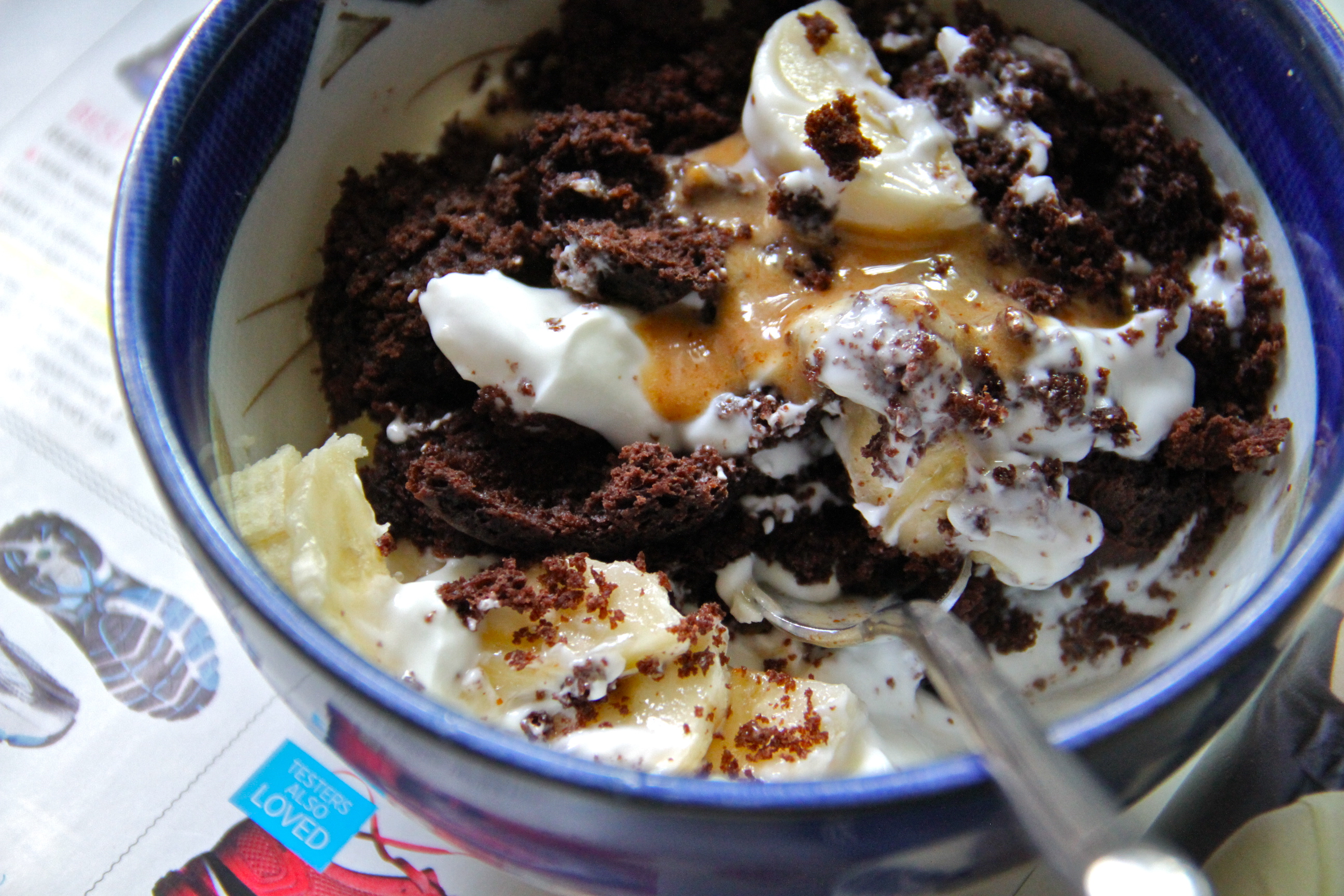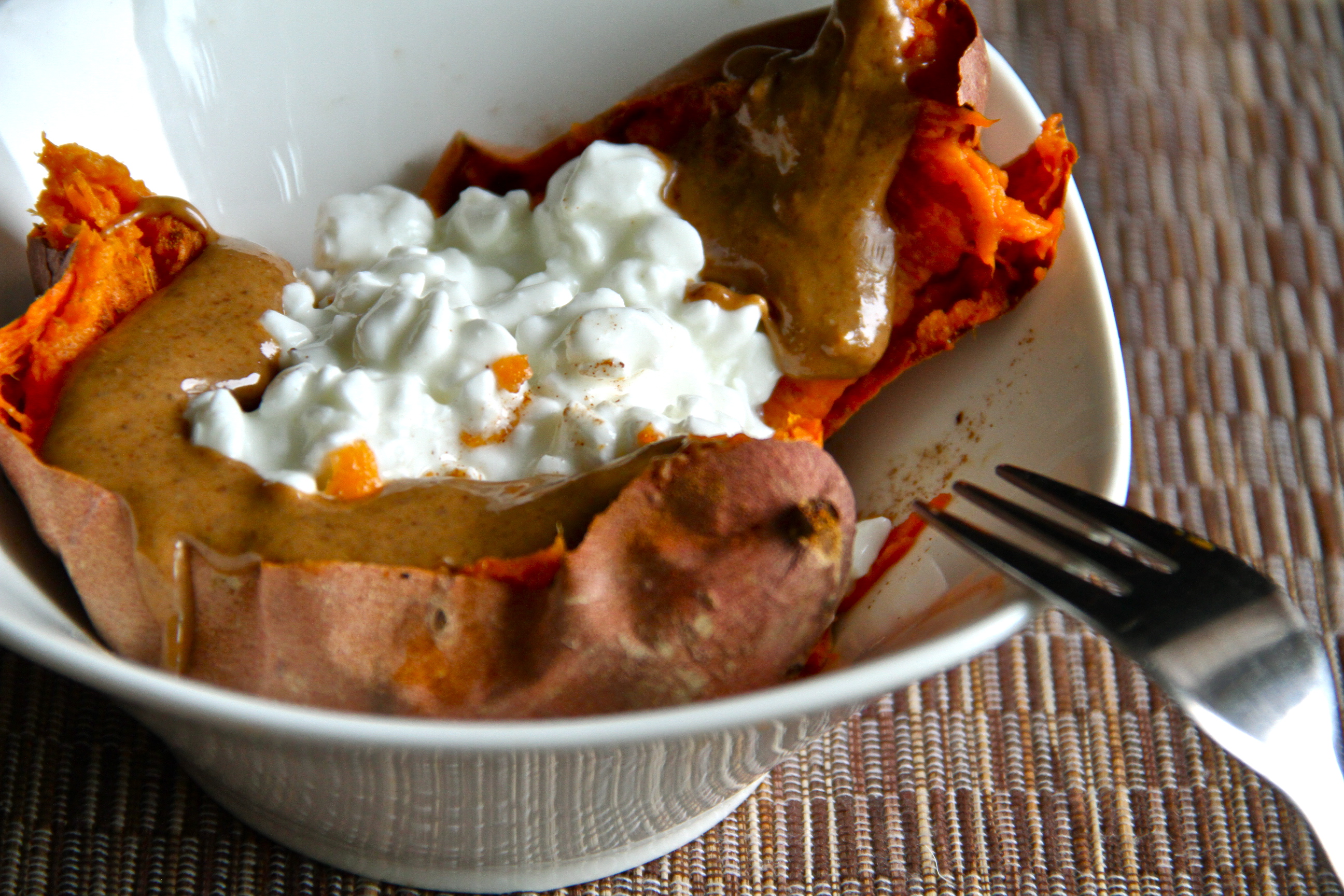 . – . – . – .
Kombucha…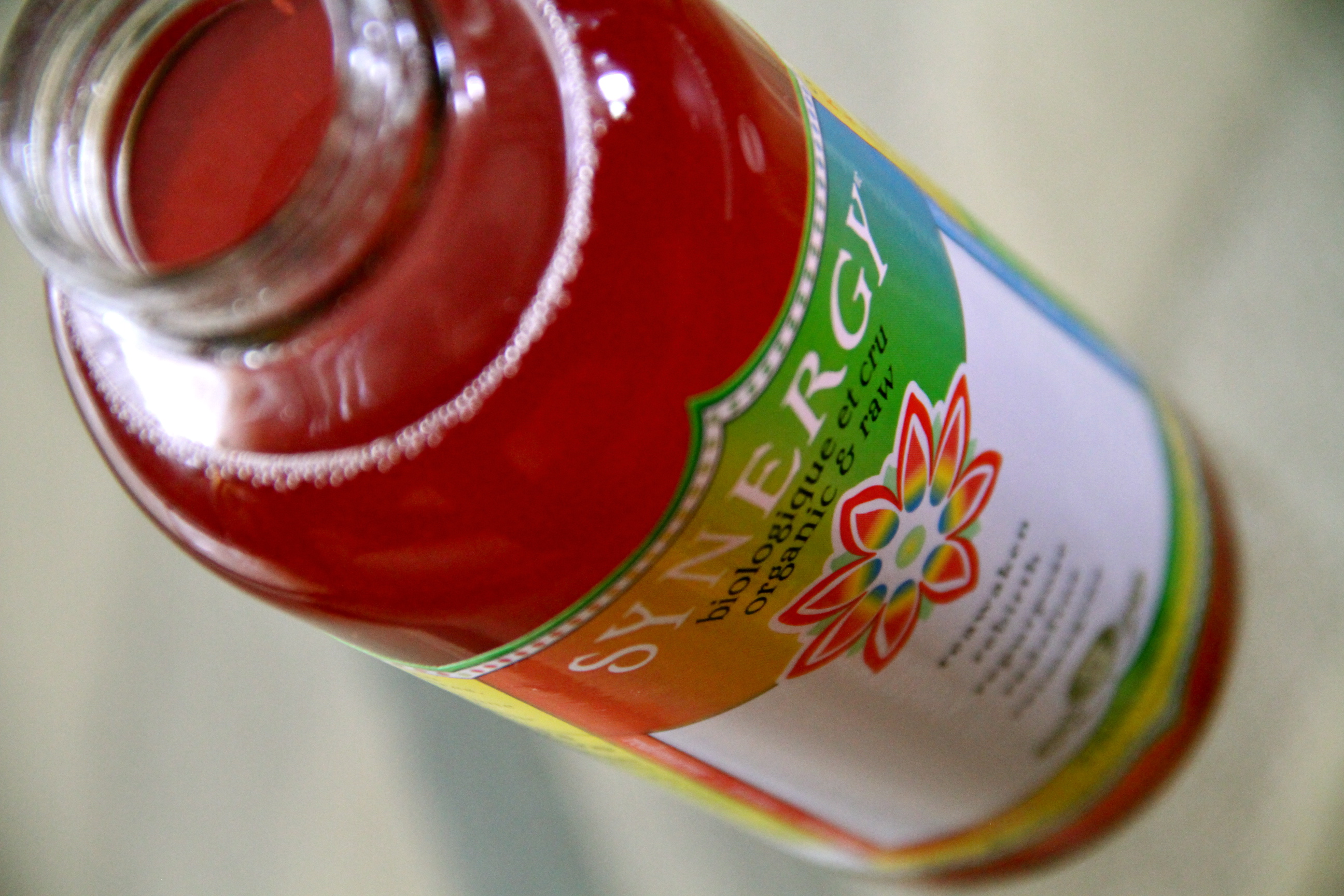 . – . – . – .
Hummus…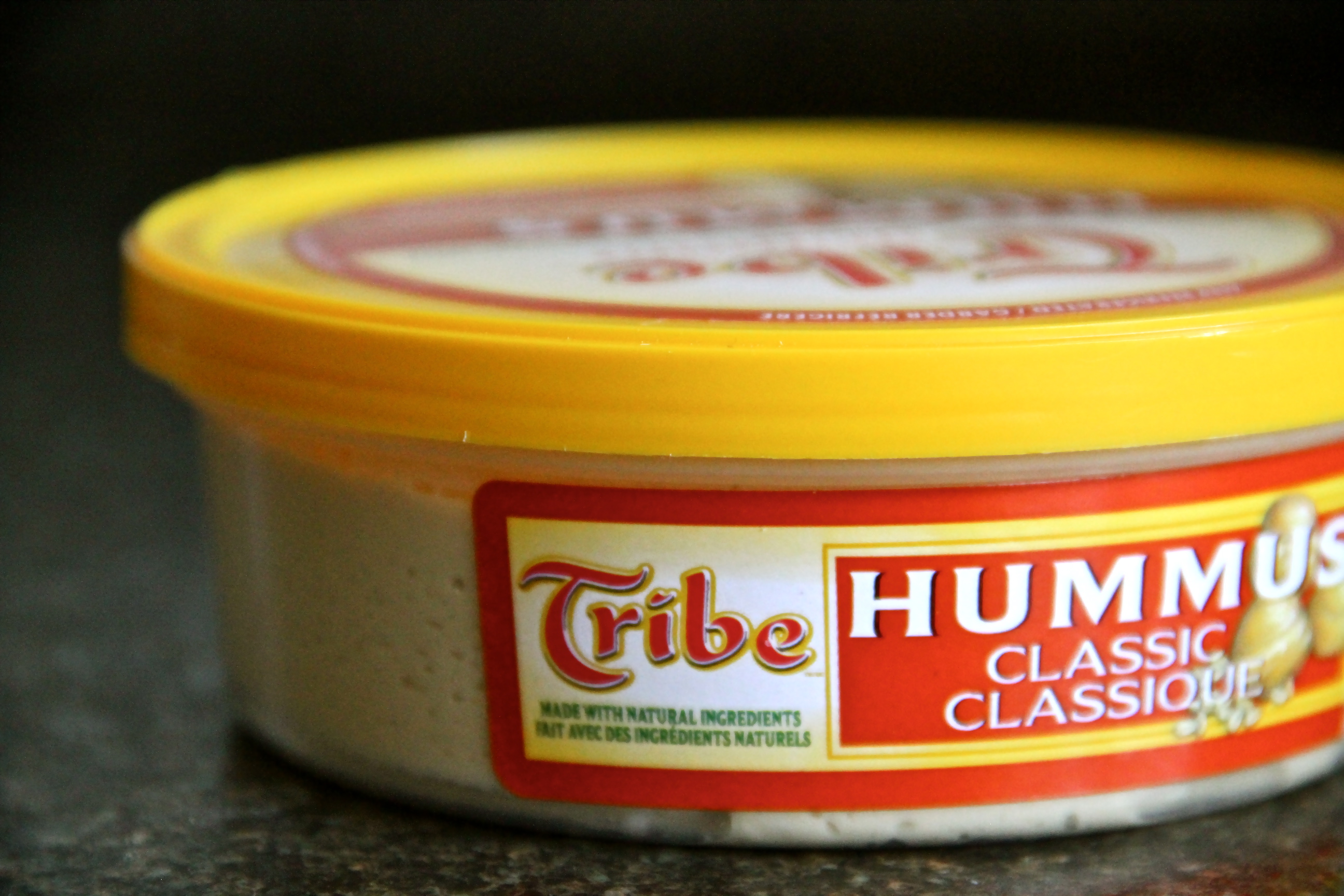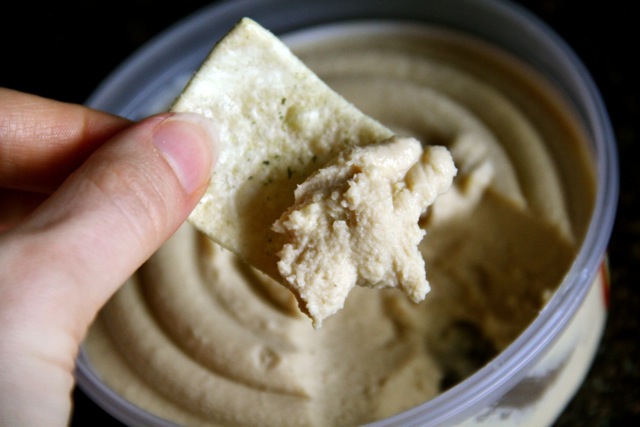 . – . – . – .
Beans…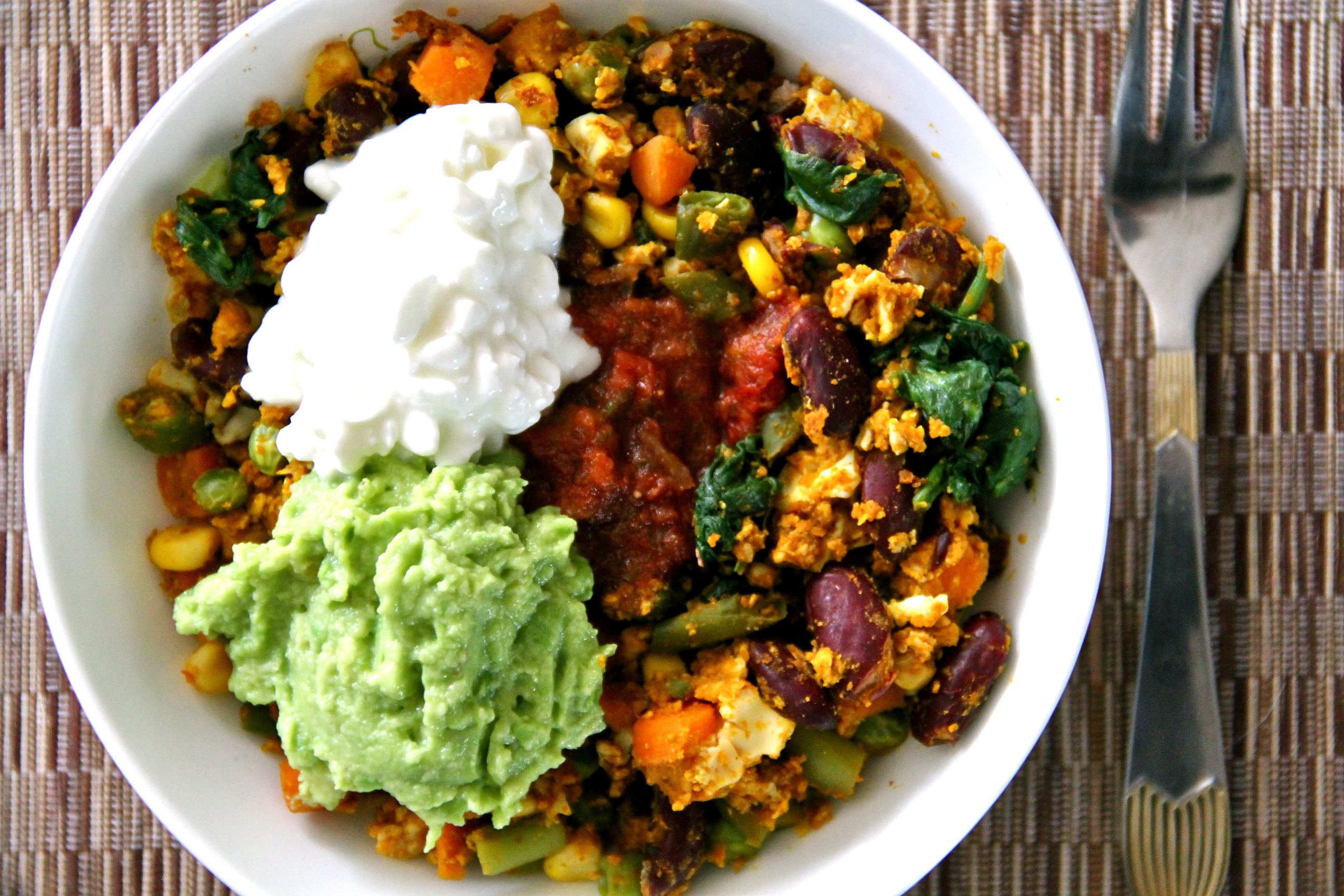 . – . – . – .
Pumpkin…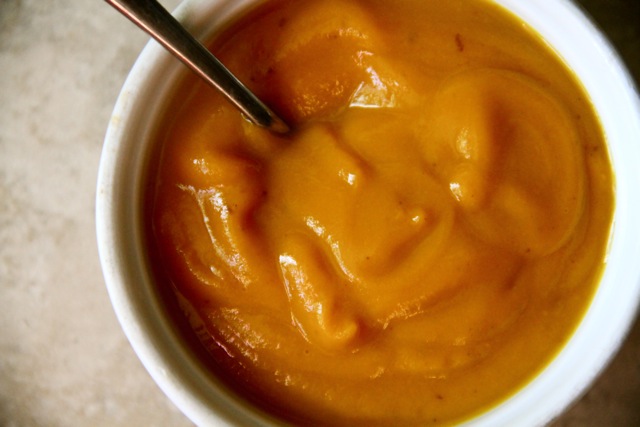 . – . – . – .
Sweet potato fries…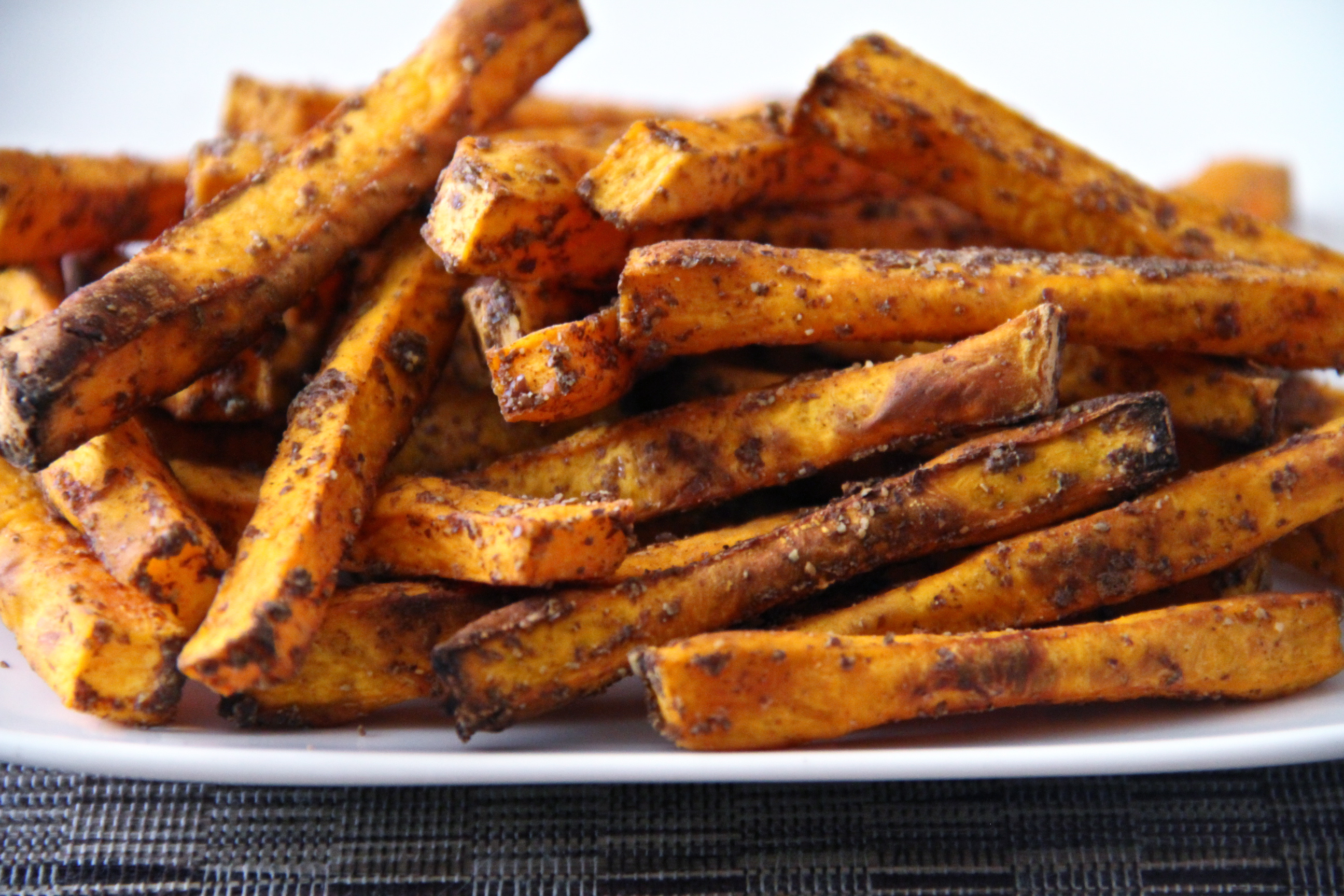 . – . – . – .
Cookie dough balls…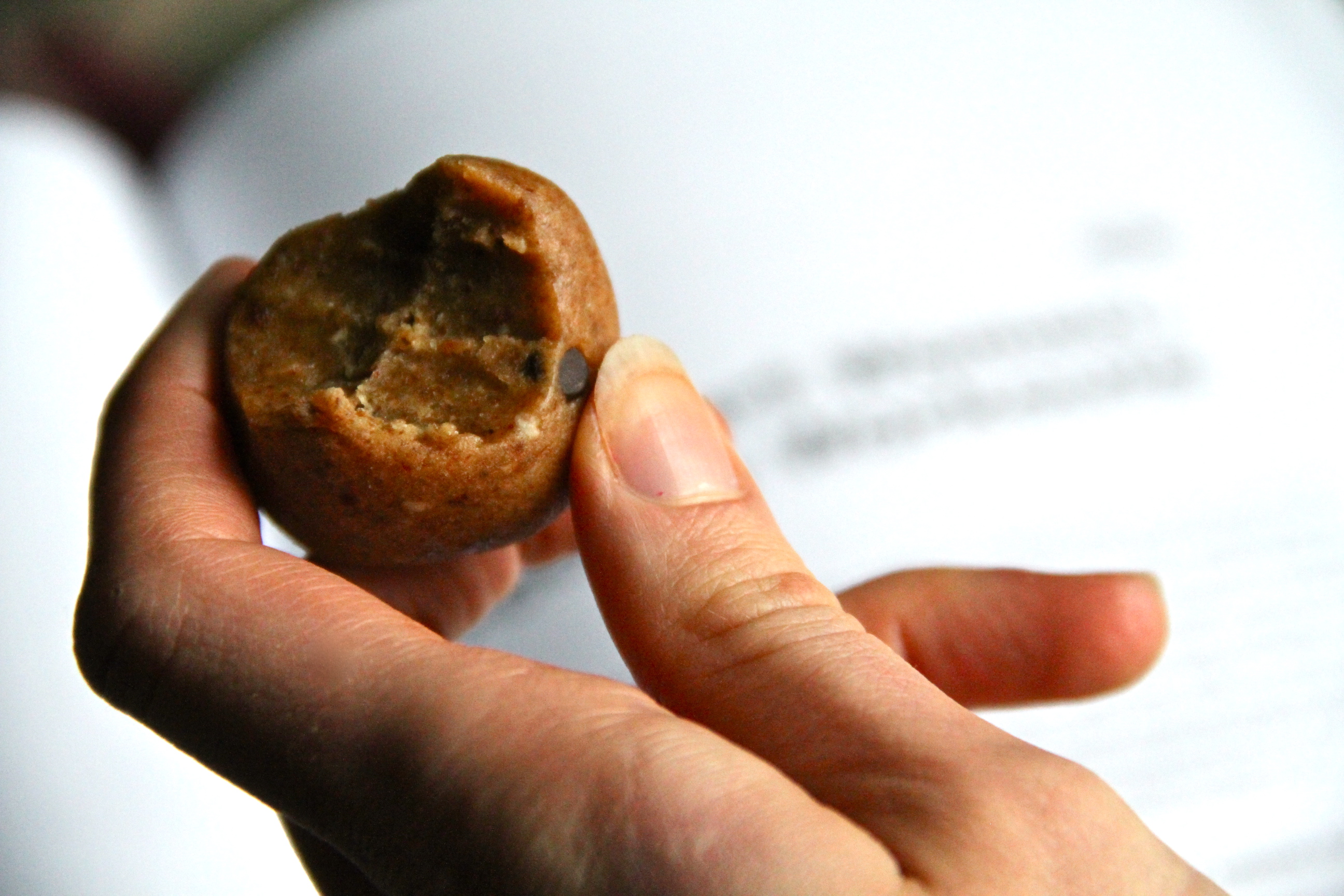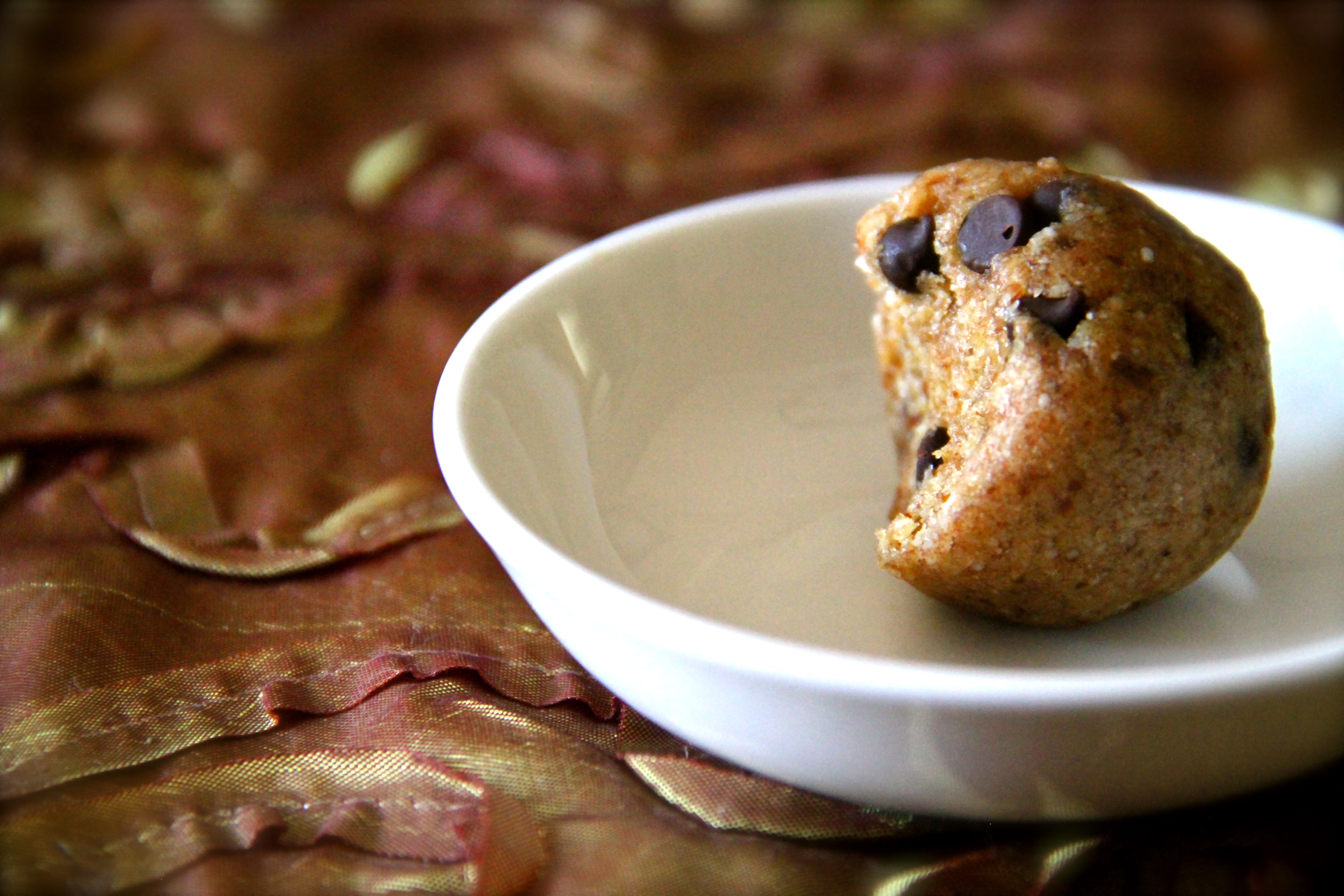 . – . – . – .
Nutritional yeast…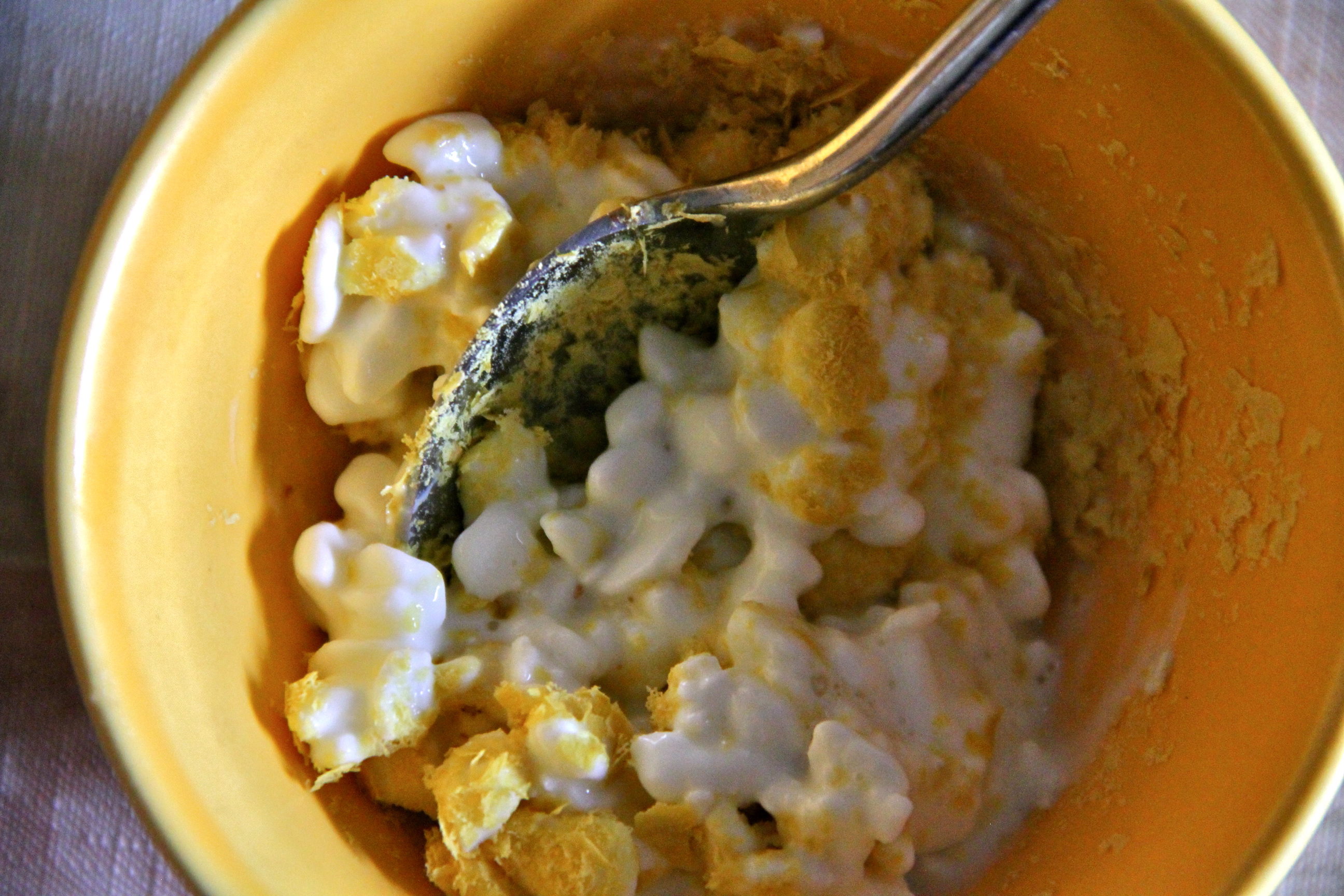 . – . – . – .
Baked oatmeal…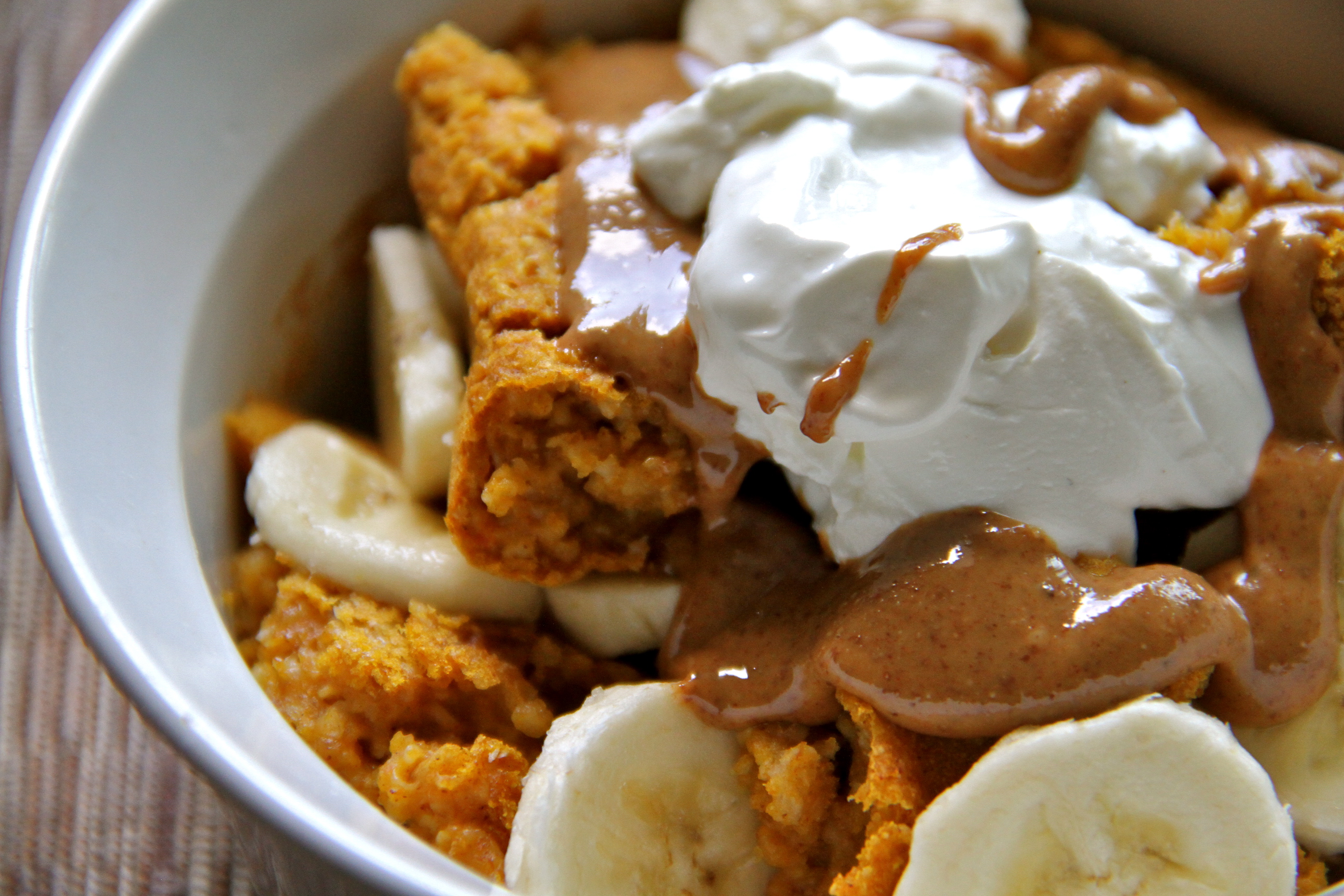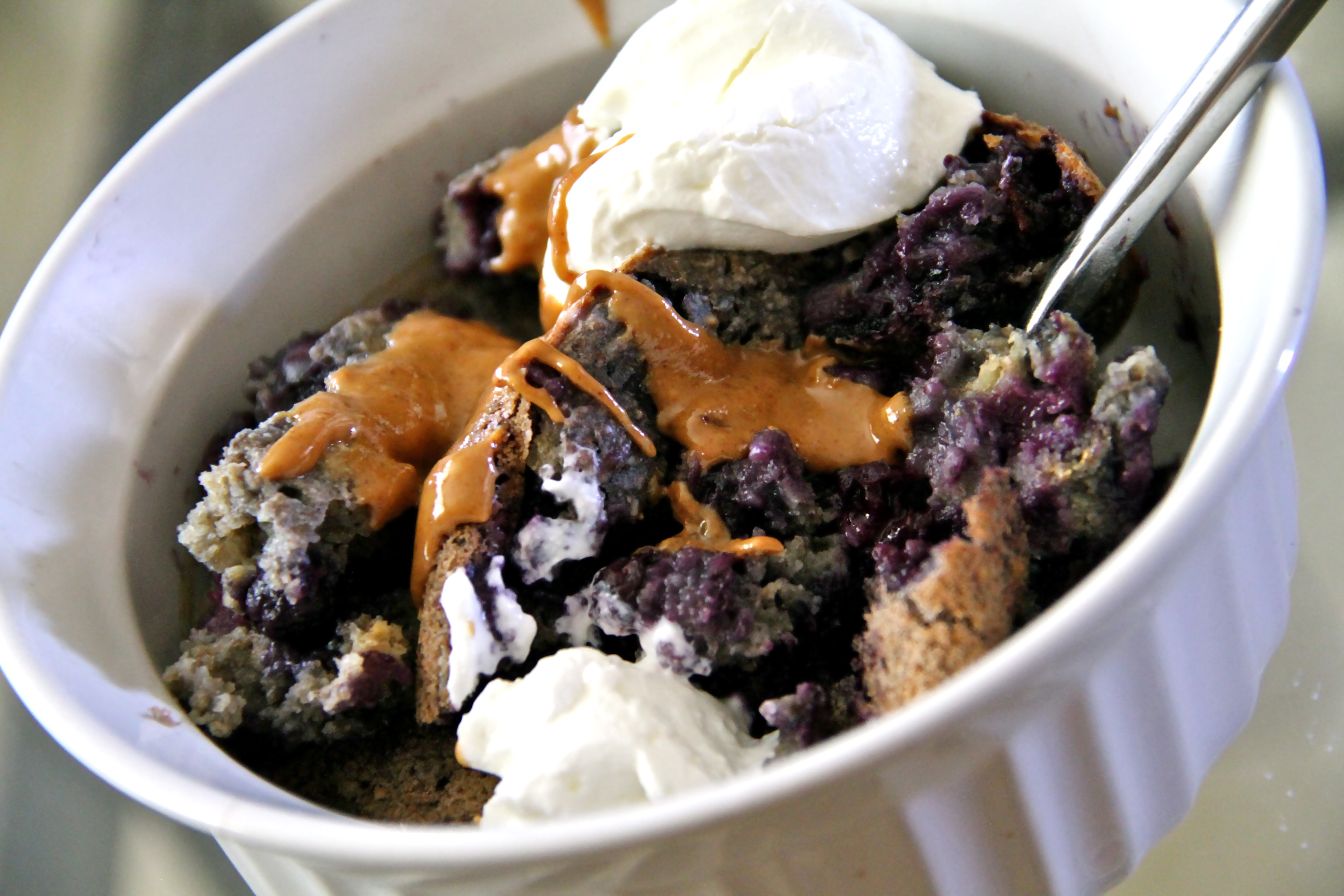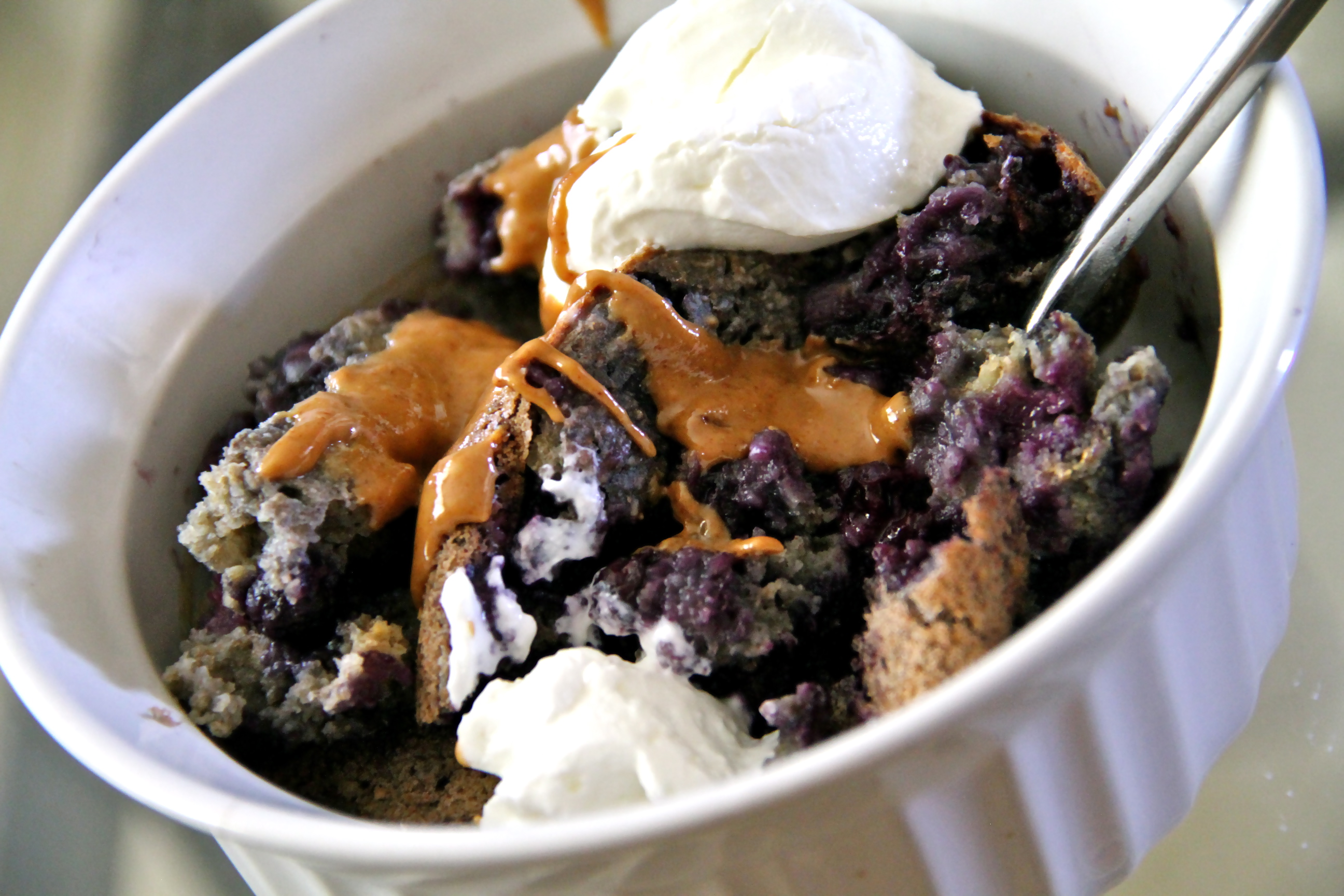 ..
Dates…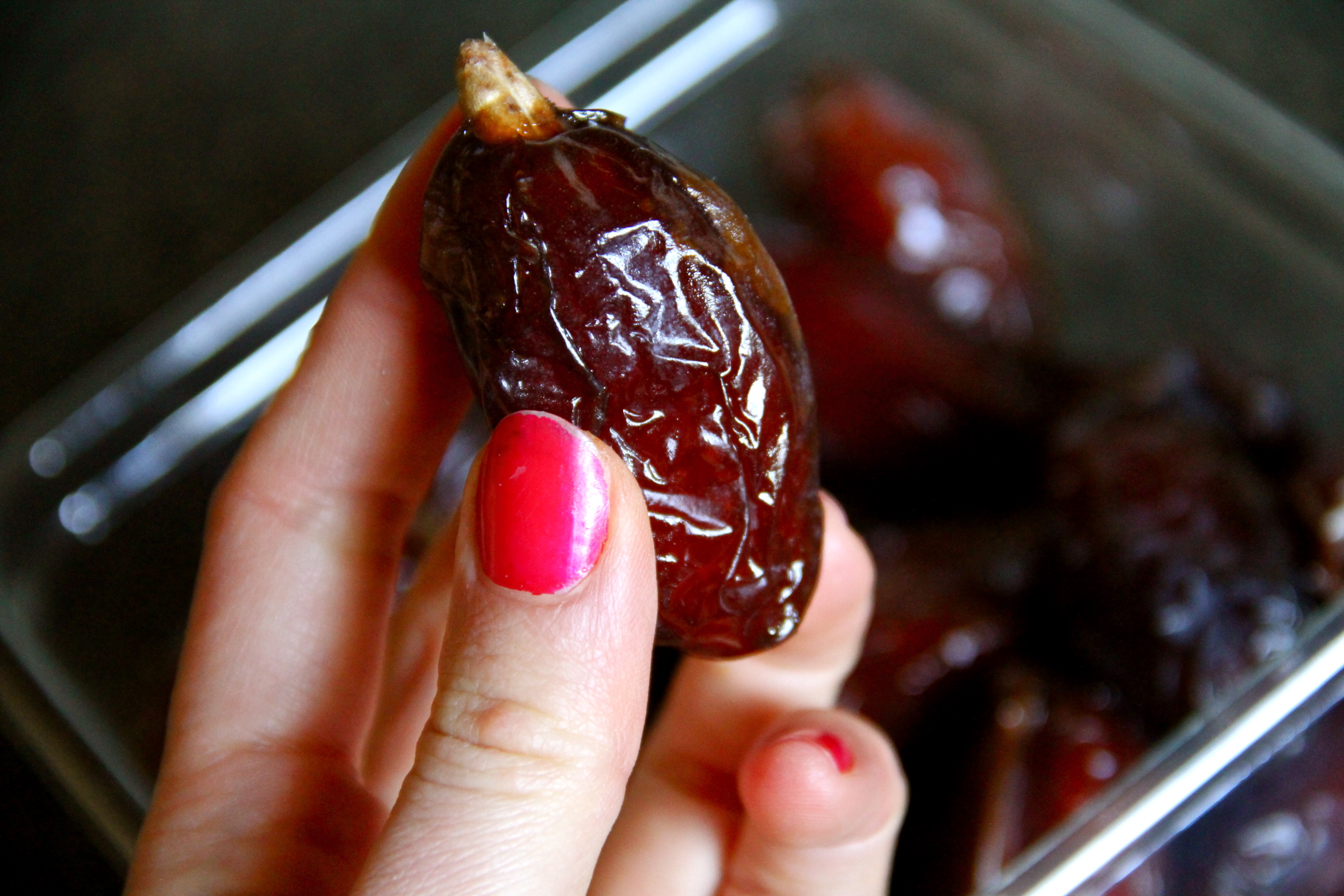 . – . – . – .
… just to name a few. And I'd probably be nowhere near as creative with my meal choices…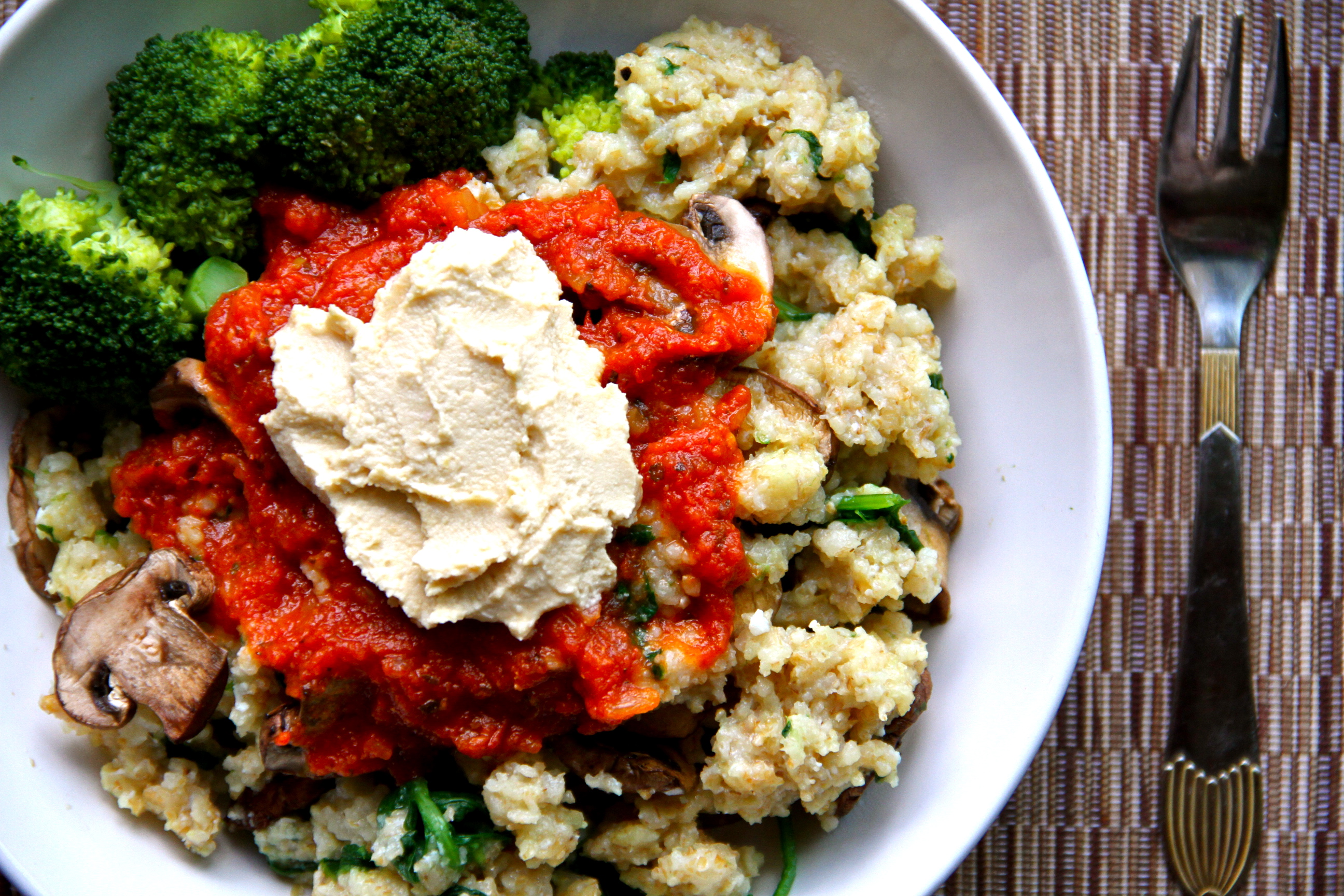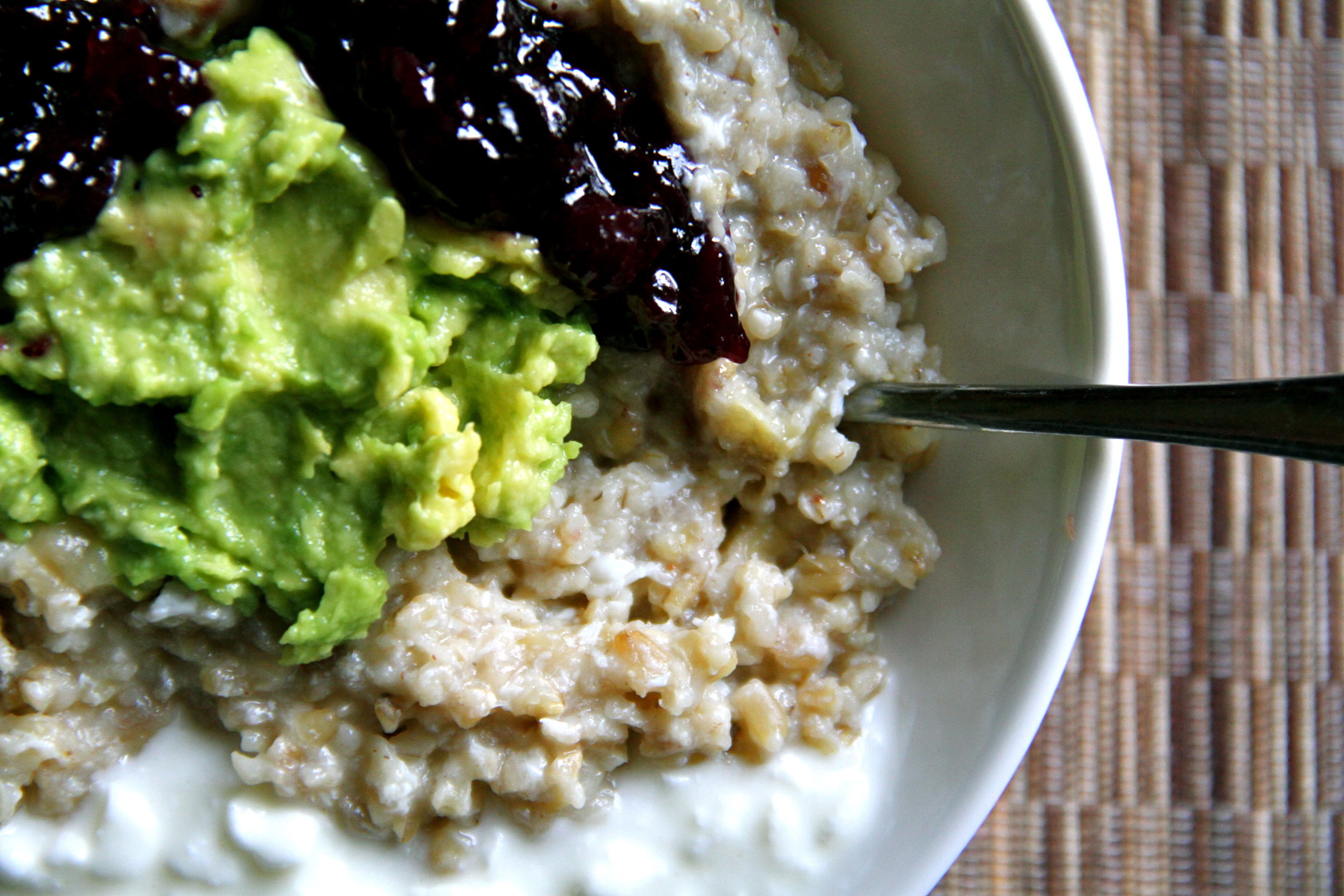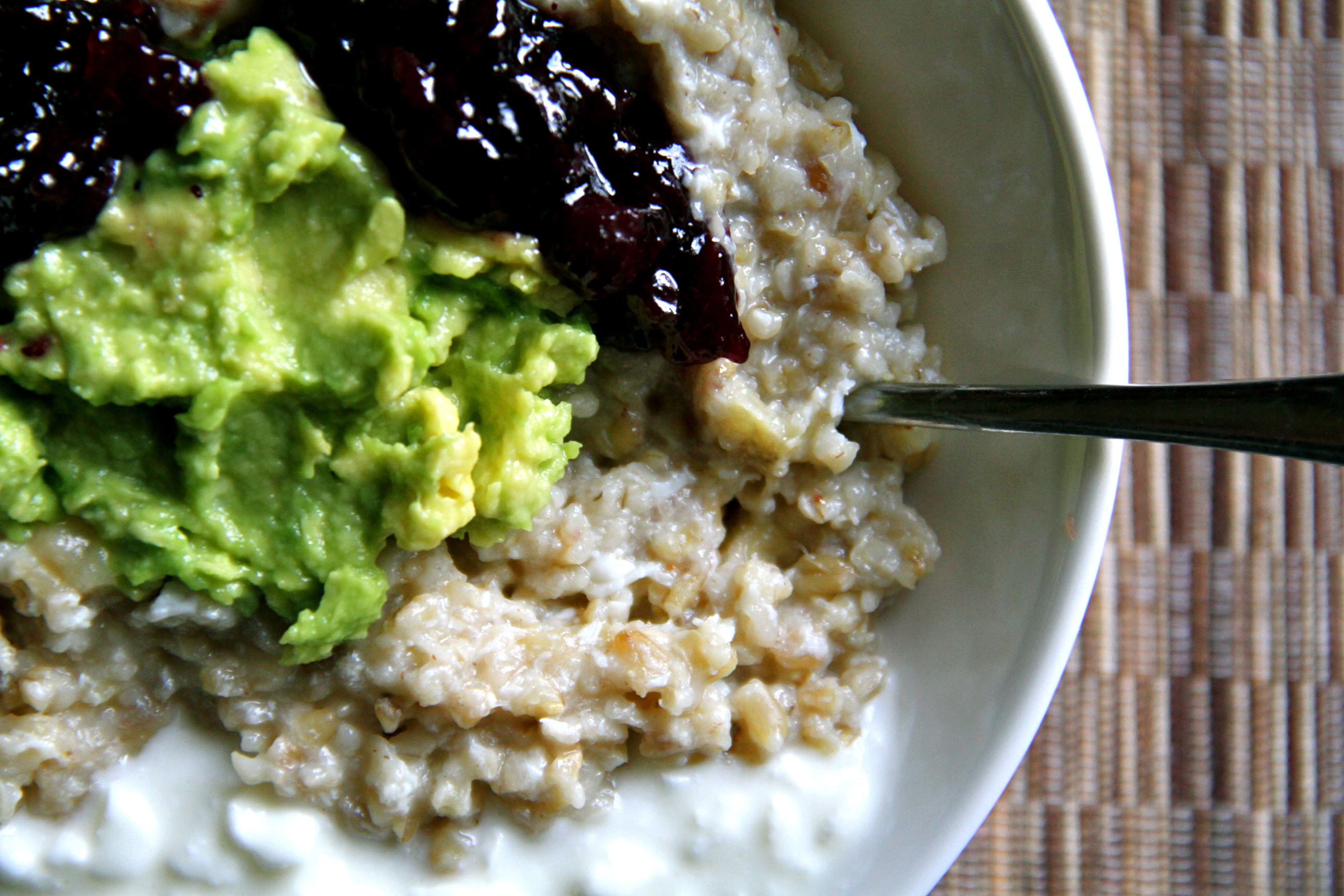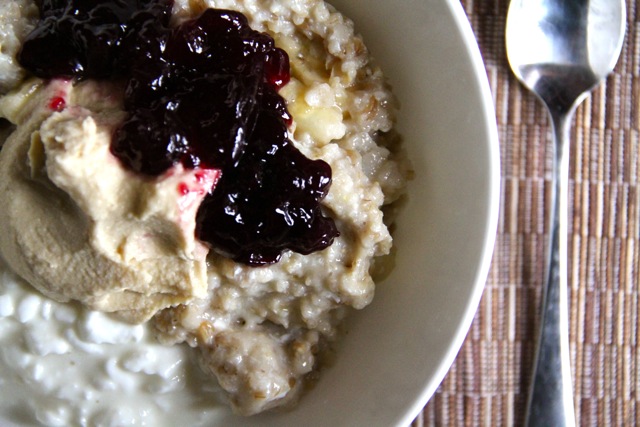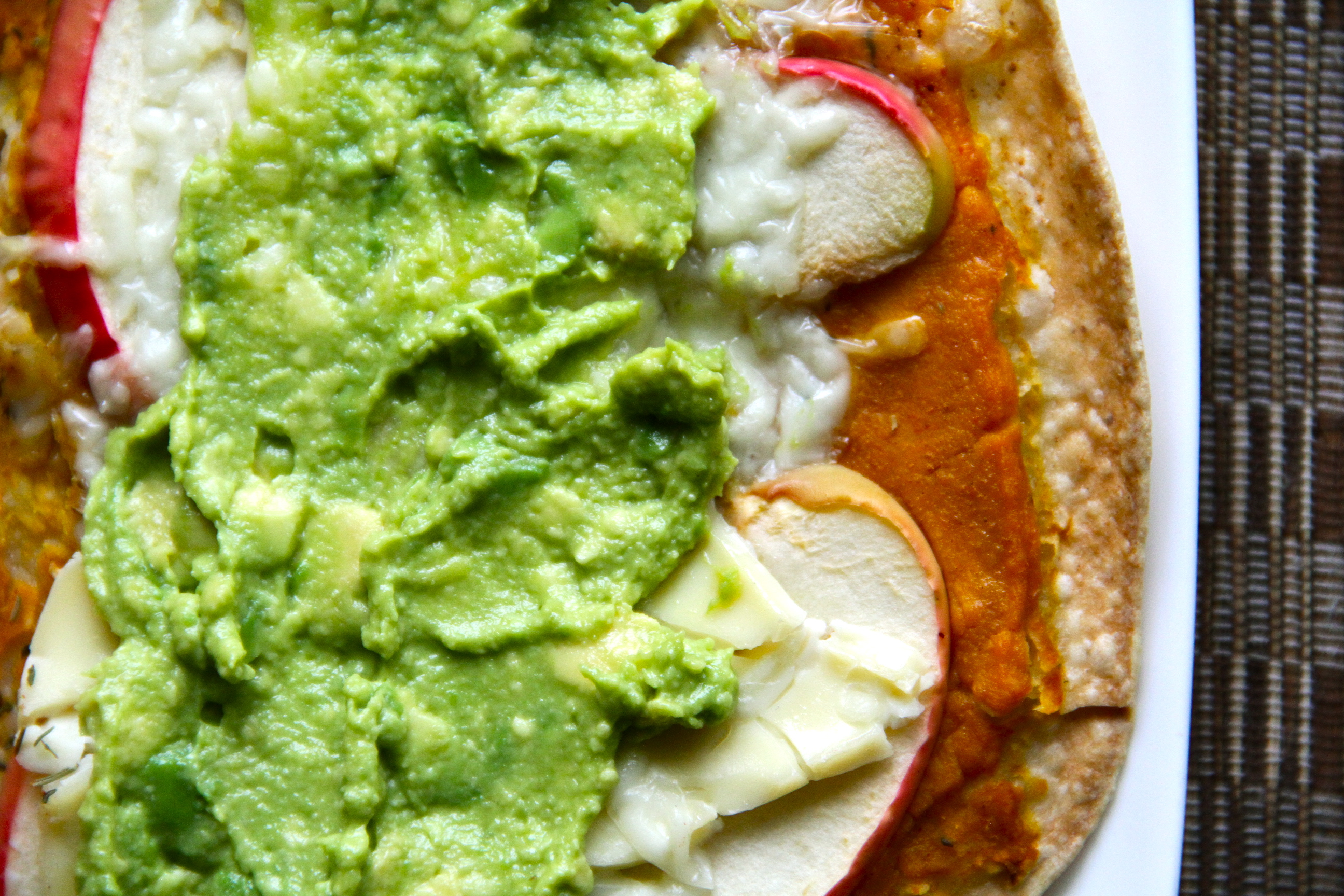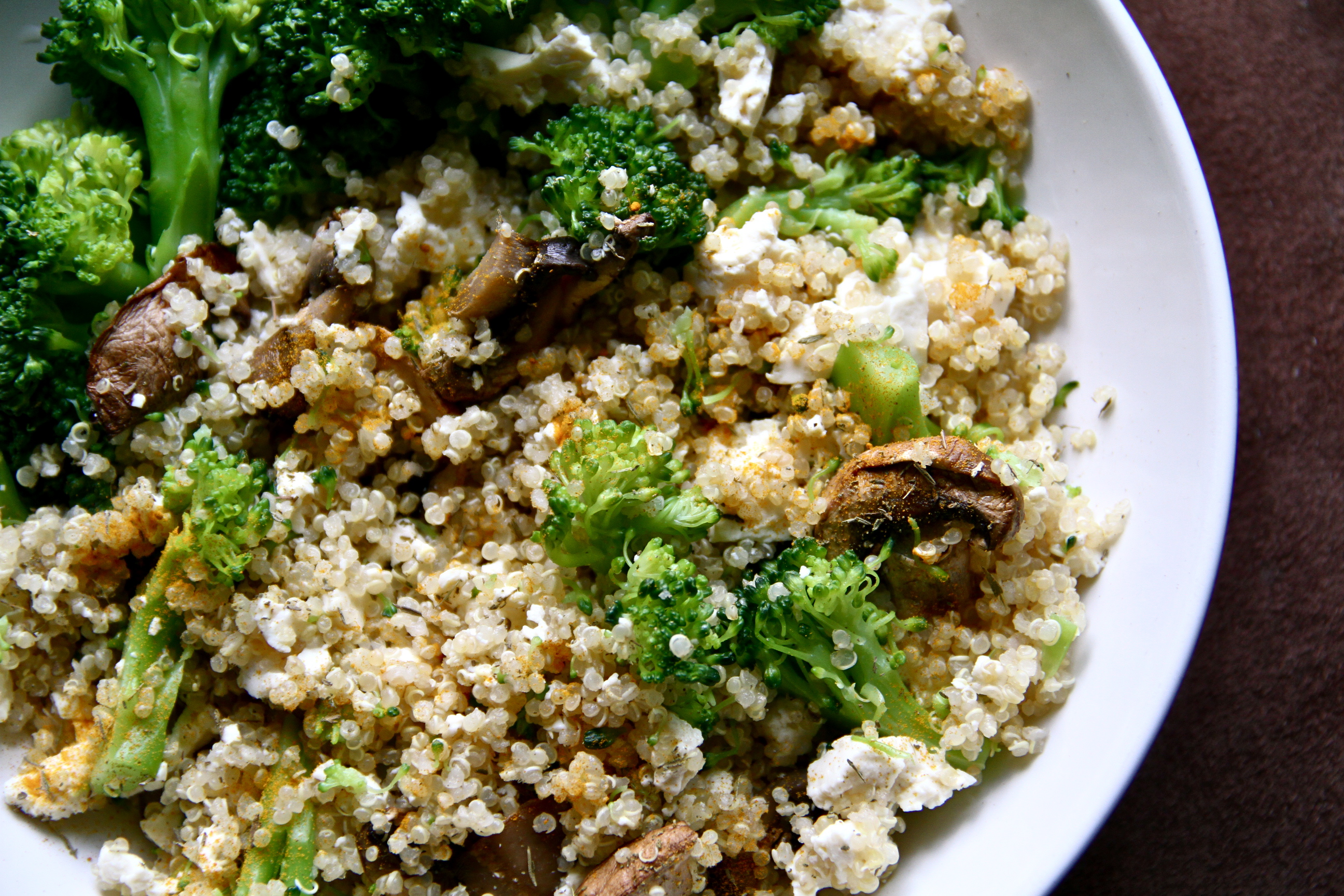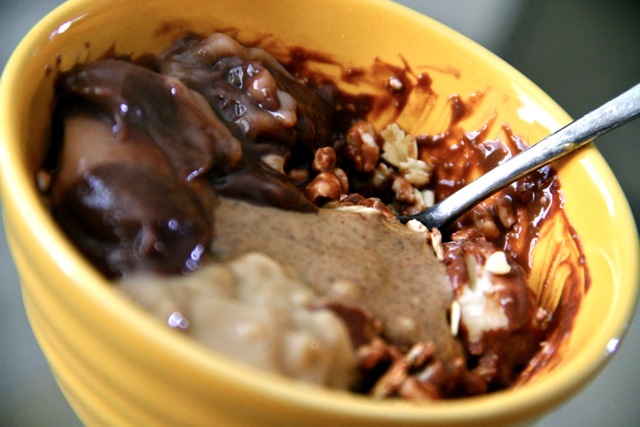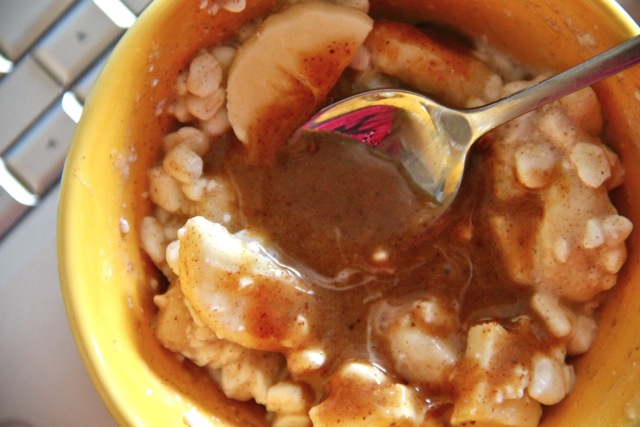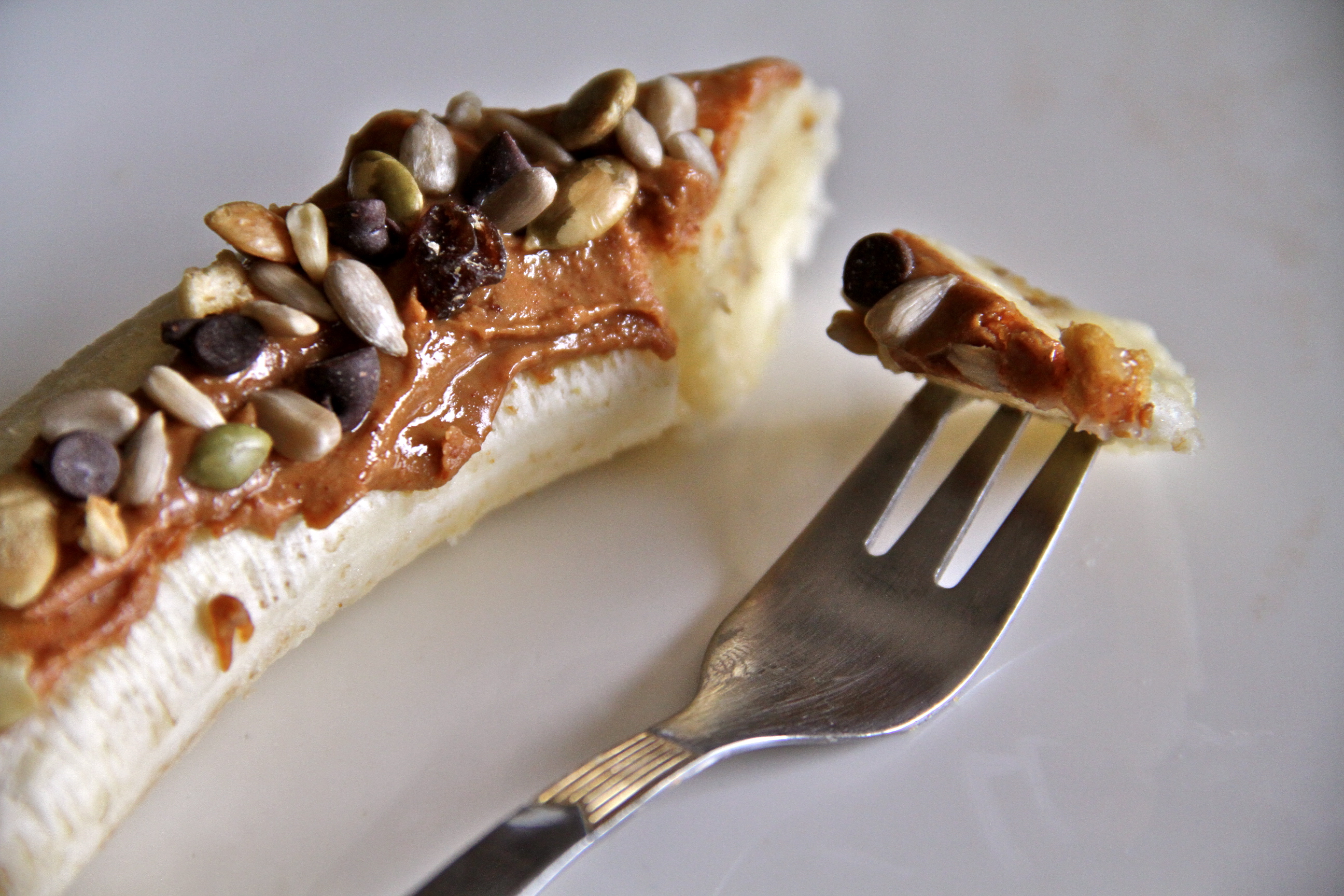 . – . – . – .
And while the food is good, the people are better, and the knowledge of what it means to truly treat my body right been priceless. So thank you blog world. Not for OIAJ, green monsters, and chia seeds, but for all that other stuff 😀
. – . – . – .
What are some blog trends that you were never able to get into?
How about some that you love?