Oh you guys… Thanks so much for all of your input on the whole disclosure issue. Like I said, being more open is definitely something that I struggle with, but it's also something that I really want to work on. I have no problem expressing opinions and ranting about things that make my left eye twitch [read: that annoy me], but when it comes to talking about my life and the things that go on in it? Yeaaaaaah, not so easy. Working on it though!
I think a lot of it comes down to the fact that I just… don't think my life is all that interesting? Let's take a look at today, for example. I woke up [the first time] because someone decided that it would be perfectly reasonable to clean the driveway to my building at 2:30 AM. I'm writing a freaking letter.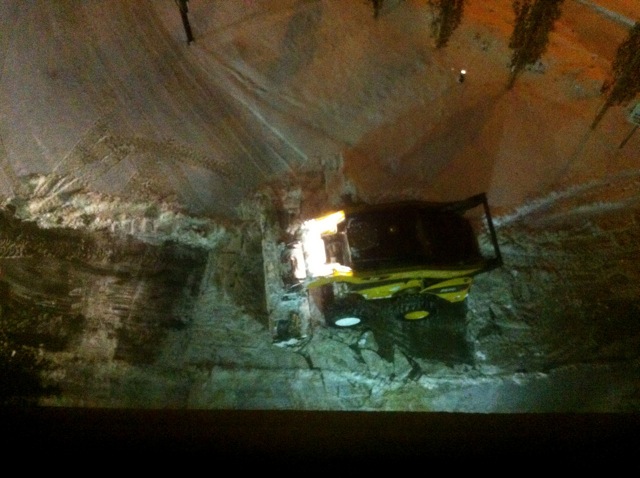 Woke up [the second time] at a much more reasonable hour and immediately thought it would be grand to take a picture of my phone. Don't ask. No idea. I can't explain pre-caffeine thought processes.
Ambled to the kitchen and filled myself up with black tea and food so that my brain would actually start functioning.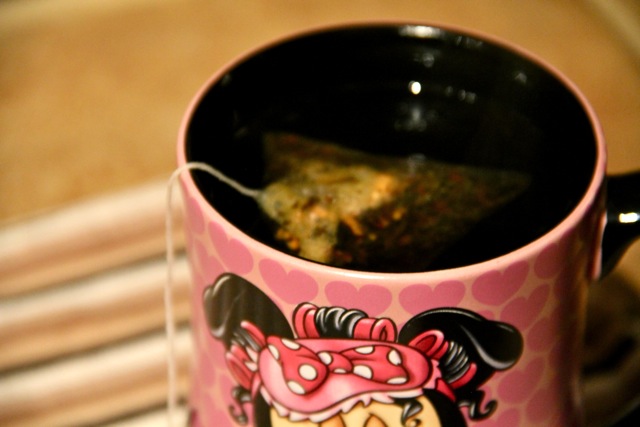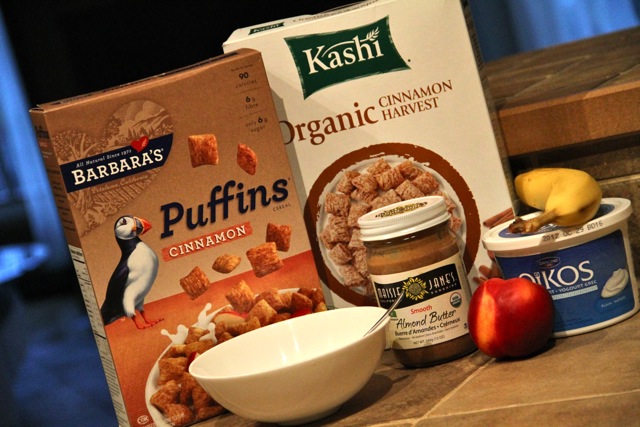 Died a little inside….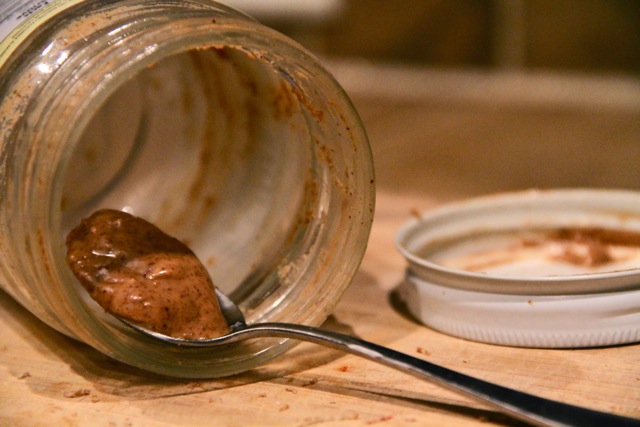 Looked outside and seriously considered calling in sick. Sucked it up and went to work anyways.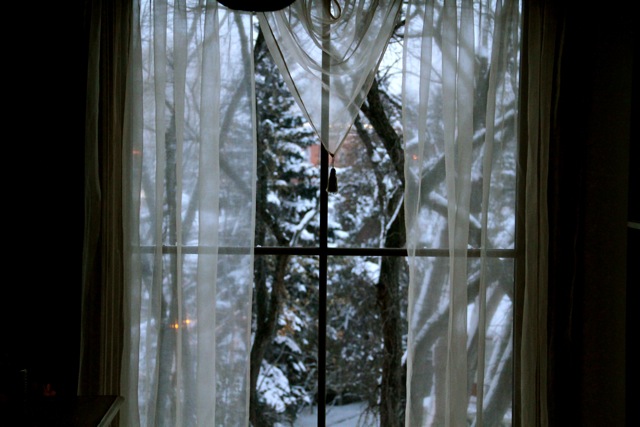 Apparently did nothing for the next 4 hours because there are no pictures to prove it [read: worked]
😯
Ate a lunch that was nothing to write home about…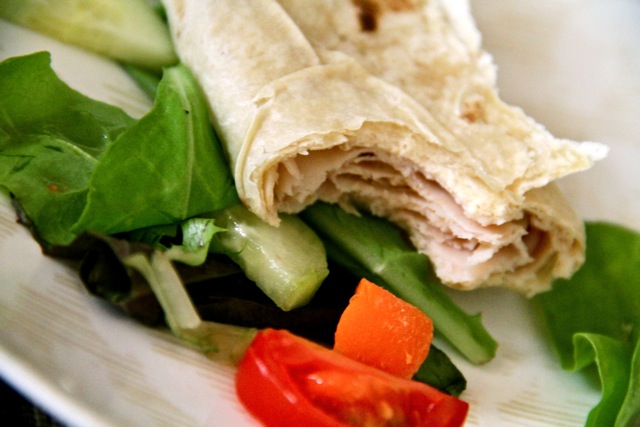 Had a memory lapse [read: worked some more]
😯
Braved icy roads of doom to go get my hair trimmed…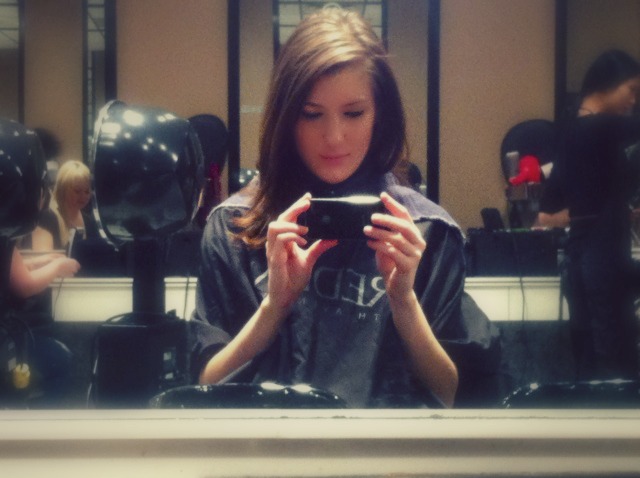 Caught up on current events while I waited…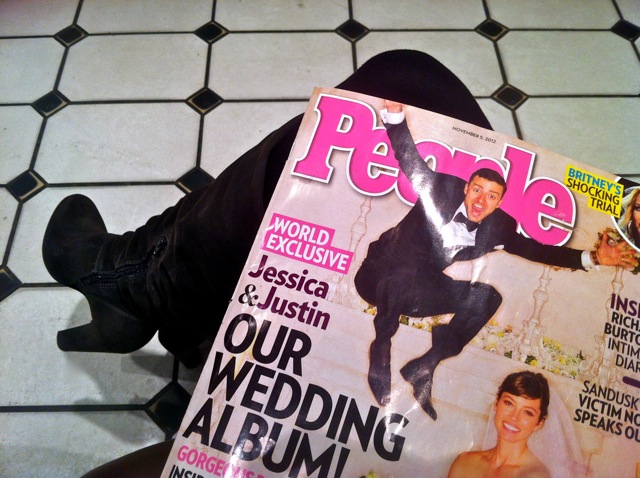 Took an accidental picture of… I don't even know…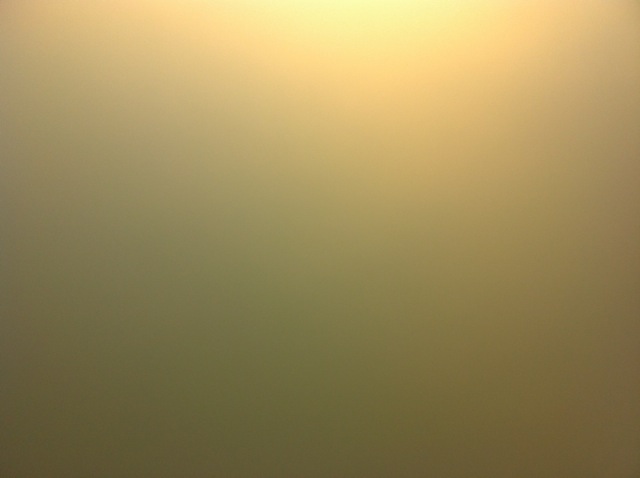 Grabbed a coffee and rushed home to blog. Drank aforementioned coffee way too fast…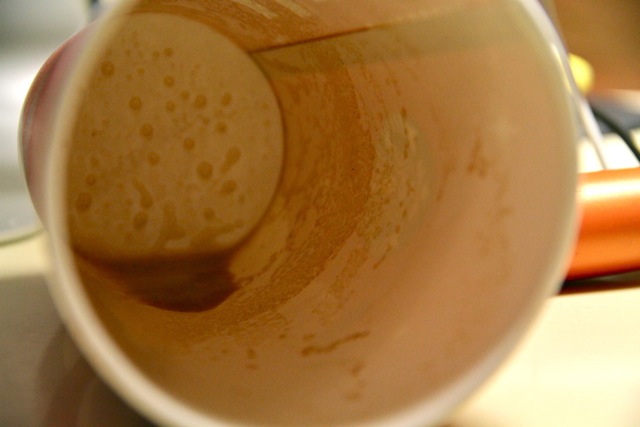 And now I'm sitting here on a Friday night with way too much energy and no idea what to do with it. I'm thinking I should probably look into making dinner soon, but after that? Who knows. The boy is out of town for the weekend and Edmonton is currently experiencing a baby blizzard, so going out isn't all that appealing. Movies and hot chocolate, on the other hand? That definitely sounds doable; but first, dinner! See you guys tomorrow!
. – . – . – .
Any fun plans this weekend?
Ever feel like  everyone else is living a much more exciting life than you are?