Confession…
I'm secretly (or not so secretly anymore) psyched that the majority of you guys wanted to see a monthly favourites post instead of an extra What I Ate post every month.
Not that I don't like sharing my eats with you, but despite how things might come across in light of this being a food blog and what not, I do actually have a big interest in things that aren't necessarily edible… and I love sharing those with you too.
Partially because it makes things feel a little more varied and balanced, but mostly because I love getting emails and comments from you guys saying you tried something from one of my posts and loved it too. Would I be geeking hardcore if I said I jut find that freaking cool?
Anyways, it's been a while since my last favourites post, but we're getting back into it with a handful of the things I gushed over in July…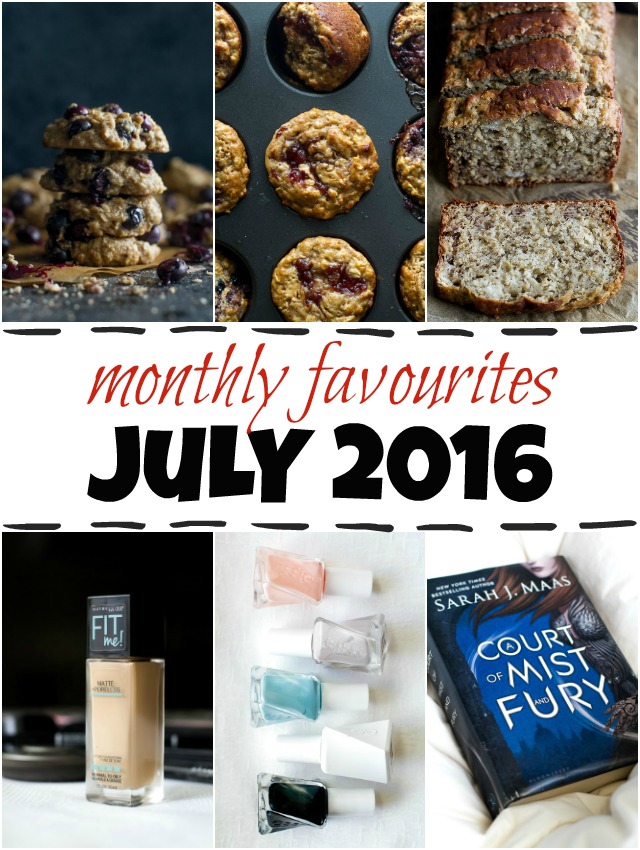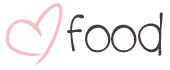 Uhm. I'm going to leave foodie favourites out this month because I have a solid handful of beauty favourites that I want to focus on as well as a somewhat lengthy book review, and I don't want this post to reach epic lengths. BUT! I've gotta mention the blog recipes because they're my babies…
No Bake Chocolate Fudge Protein Truffles || Chocolate Swirl Banana Oat Breakfast Bars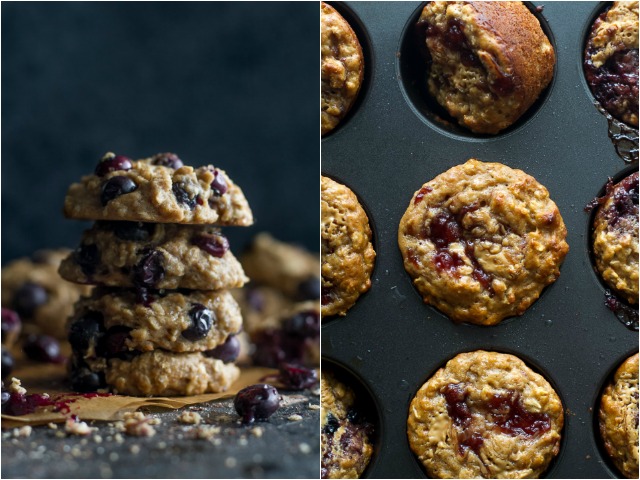 Blueberry Banana Oatmeal Cookies || Almond Butter & Jelly Muffins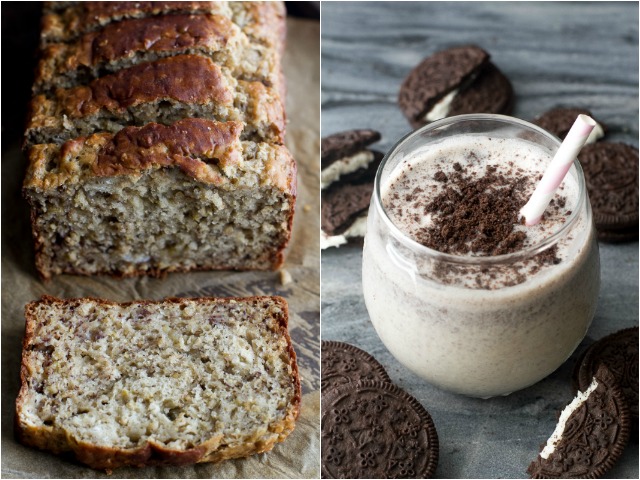 Greek Yogurt Banana Oat Bread || Dairy-Free Cookies & Cream Milkshake
 . – . – . – .

Fit Me Matte & Poreless foundation from Maybelline.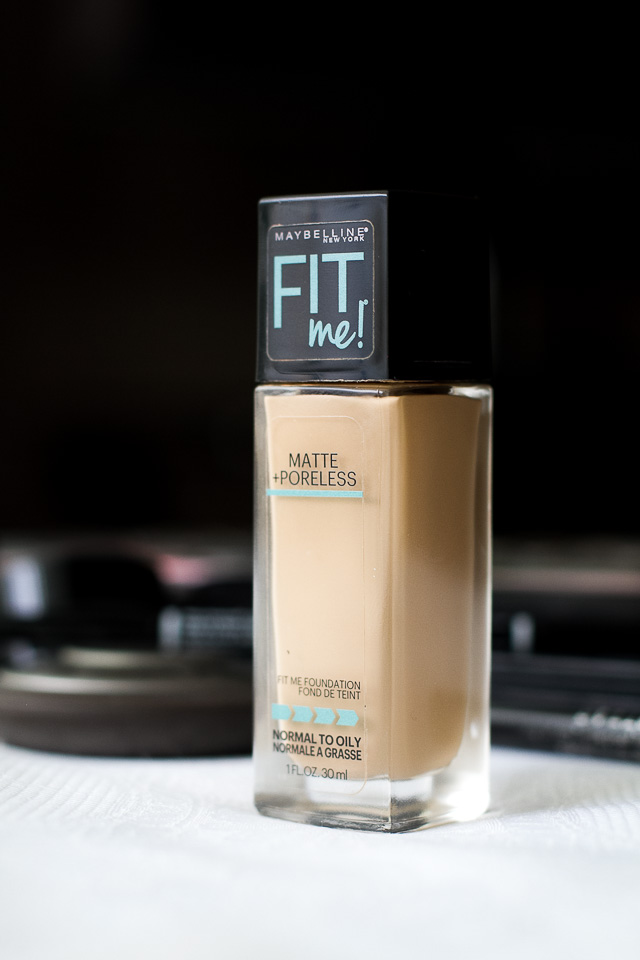 What it is: A liquid foundation that mattifies the skin and refines pores, leaving a natural, seamless finish.
Why I love it: Because it makes my skin look amazing, and it might work wonders for you as well if you have normal to oily skin. It's got tiny micro-powders in it that help control shine and minimize pores, which gives your skin a smooth and satiny finish without feeling heavy or drying. It also sits in place all day without feeling cakey, and doesn't turn orange due to oxidation. TRUST ME! I ran out of it and had to use a different foundation for a few days, and that stuff was slipping and sliding all over my face so bad that I had to run out and grab a new bottle of Matte & Poreless, stat. Night.and.day. Plus it's super affordable as far as foundations go.
. – . – . – .
Miracle Complexion Sponge from Real Techniques.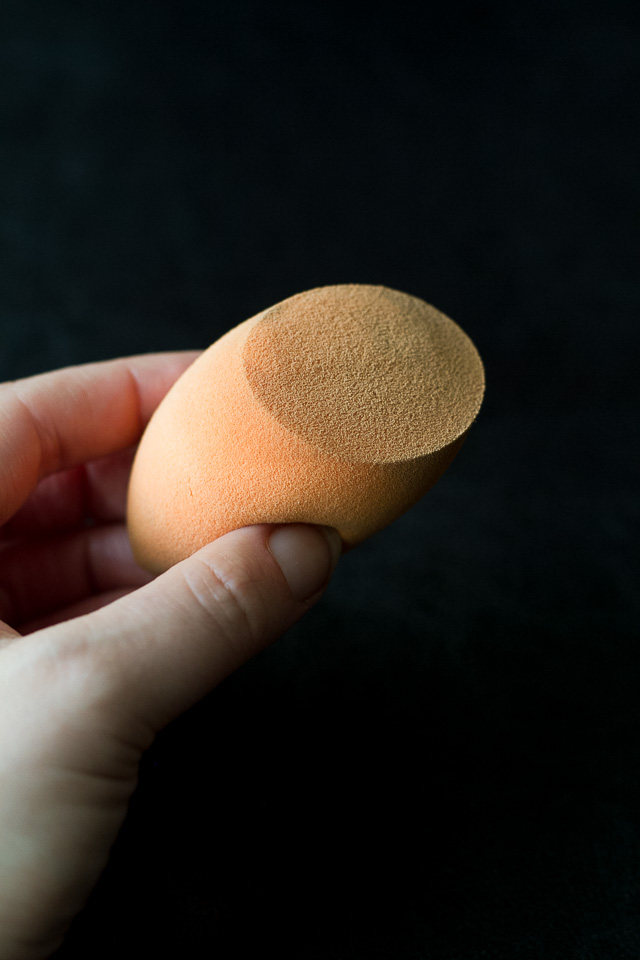 What it is: An edgeless, non-disposable makeup sponge that can be used wet or dry to apply and blend any cream or powder products that you use on your face.
Why I love it: Because it's $6 compared to the $24 of a Beautyblender and, in my opinion, does a way better job at blending makeup… possibly because it's bigger and has that perfect flat edge to really buff the product in. If you've never tried applying your foundation with a damp makeup sponge, you should definitely give it a shot because it gives you an absolutely flawless finish and removes any extra product that could end up making you cakey throughout the day. Plus the whole patting motion just feels strangely soothing…
. – . – . – .
Micro Brow Pencil from NYX Cosmetics.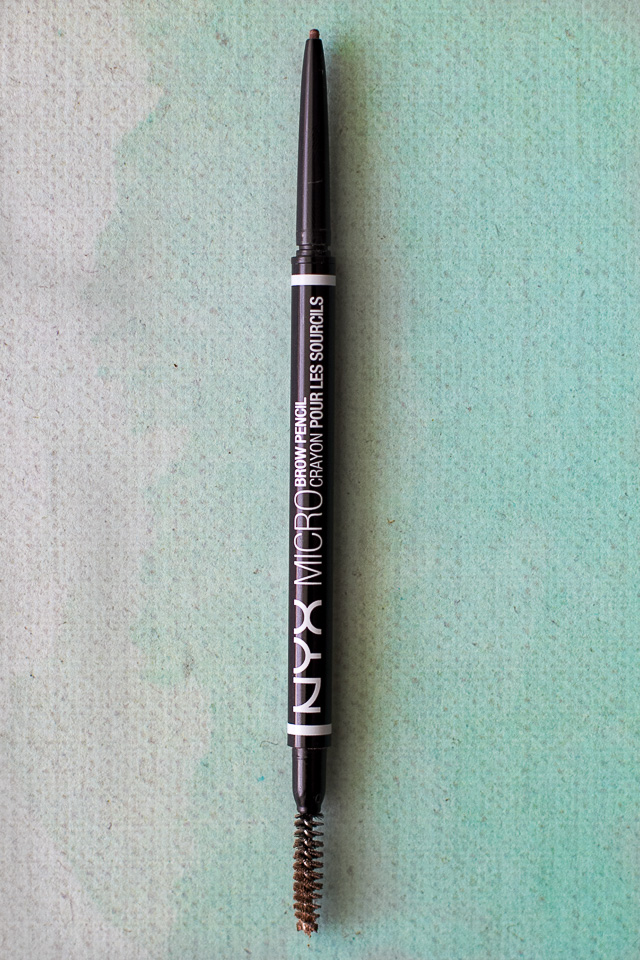 What it is: A 0.5 mm ultra-fine tip mechanical eyebrow pencil with spoolie that allows you to precisely draw and shape your brows for a well-defined look.
Why I love it: Because it's… I forget exactly how much, but I want to say something like $12 dollars compared to the $27 of an ABH Brow Wiz, and it does the job just as well. It's creamy enough to glide on smoothly, but also stays put all day, which means you don't have to worry about losing your brows by 3pm. And if you're wondering why on earth you'd want to define your brows, it's because it can seriously change the shape of your face and give you a more polished look. On days where I'm not too interested in using a lot of makeup
. – . – . – .
Gel Couture Nail Polishes from Essie.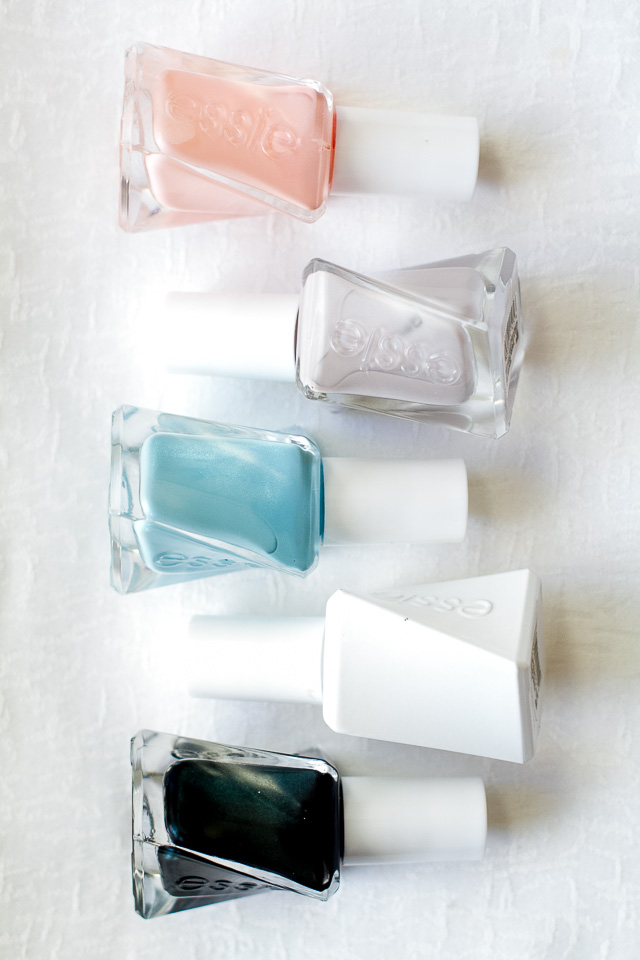 What it is: A long lasting gel polish that requires no UV light to set, no crazy solutions to remove, and lasts for up to 14 days.
Why I love it: Because it does.not.chip. I mean, it does eventually, but I can go 10+ days without having to worry about my nails, which is insane considering I'm use to most polishes chipping on me after the first day. I never made it the full 14 days that Essie promises, but that's mostly because I didn't like the growth at my nail bed and I wanted to swap colours. The new formula is crazy easy to work with, and they put in a new rounded brush that contours to the shape of your nail bed so you can get a way more precise application. AND unlike most gel polishes, this one is super easy to remove – you just do it with regular nail polish remover like you would any other polish. Brilliant stuff. And if you're curious about what the colours look like, this post from Beautygeeks has seriously beautiful swatches of all 42 shades.
. – . – . – .

A Court of Mist and Fury
 by Sarah J. Maas.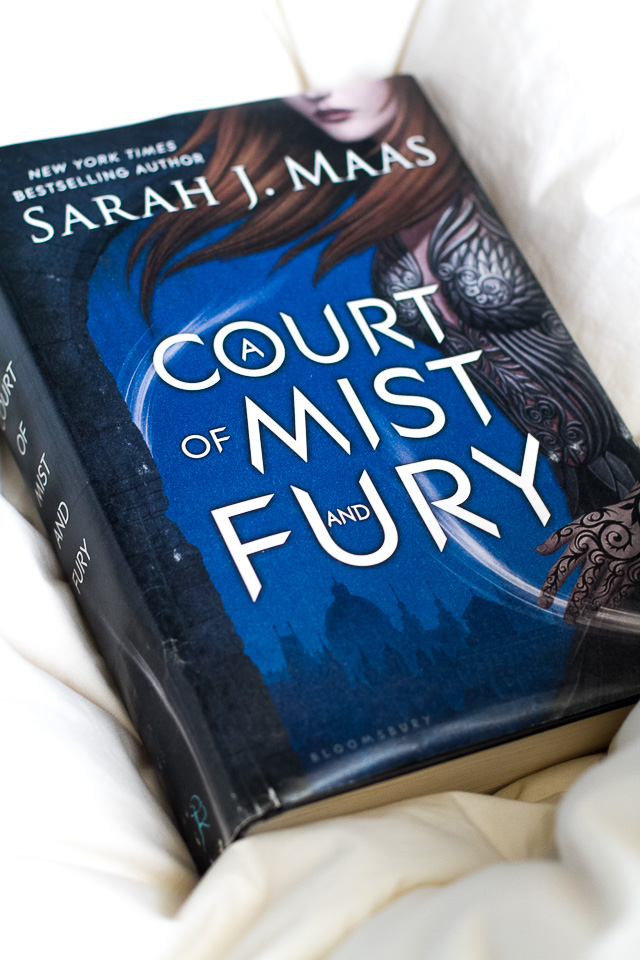 There are different kinds of darkness," Rhys said. "There is the darkness that frightens, the darkness that soothes, the darkness that is restful." I pictured each. "There is the darkness of lovers, and the darkness of assassins. It becomes what the bearer wishes it to be, needs it to be. It is not wholly bad or good.
What it is: A young adult fantasy book; the second instalment in the "Court of Thorns and Roses" series.
Why I love it: Oh man… where do I even begin? I technically read this book (twice) back in June, but I'm including it in this post because it'd be a crime not to recommend it to everyone I know.
If you guys remember, I could.not put this book down and it kept me up 'till 2-3am on a few occasions. The fast-paced storytelling, the amazing world-building, the perfectly imperfect characters that I absolutely fell head-over-heels in love with… all of it came together in a book that sucked me in completely and pulled my emotions in so many different directions that I literally didn't know what to do with myself when I finished it.
The book explores a few different themes, but the one I love the most is that of the survivor. Of the idea that you can become so completely broken and lost in an inner darkness that feels like it has no end, but still manage to find your way out and emerge stronger than before. Of the idea that you can find happiness and joy despite carrying a painful burden that will never truly go away.
It's seriously a beautiful book and I can't wait for the next one.
. – . – . – .
Disclaimer: this post was not sponsored by any of the companies mentioned, but it may contain affiliate links. I genuinely love all these products and that's why I'm sharing them with you.

Let's chat!
Tell me what YOU'RE loving lately! I'm always looking for new things to try.
More places to find me!
E-mail — [email protected]
Twitter — runwithspoons
Facebook — runningwithspoons
Pinterest — runwithspoons
Instagram — runwithspoons
Bloglovin — runningwithspoons
Snapchat — runningspoons