Hi, hi! 😀
Sooooo I was hoping to have a vegan cookie dough truffle recipe for you guys today, but I didn't really have a chance to do much experimenting with all the Christmas cooking I had to do over the weekend, and the one batch I did manage to squeeze in didn't quite meet my standards. So it's back to the drawing board with that one, and if things go well, hopefully I can have it up for you guys within the next day or two.
In the meantime, I thought I'd make things festive with a little Christmas survey action. I filled one out last year as well, and figured I might as well make a tradition out of it 😛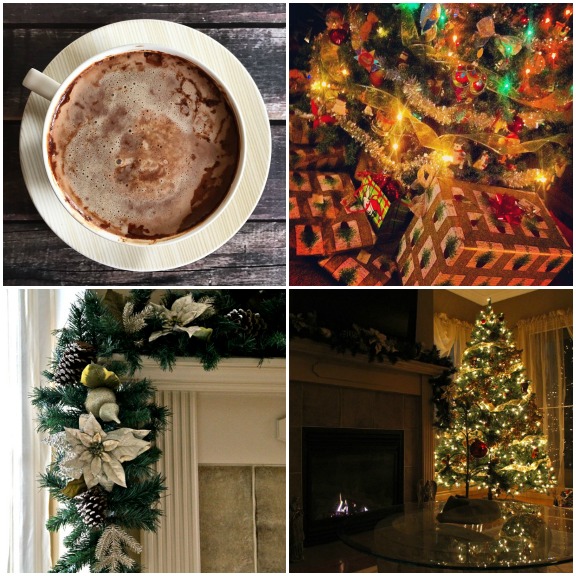 Egg Nog or hot chocolate?
Nothing beats a warm cup of hot chocolate with marshmallows and whipped cream.
Does Santa wrap presents or just sit them under the tree?
He most definitely wraps them! And when I was younger he had to make sure to wrap them extra well so that I couldn't peak ahead of time 😉
Coloured lights on tree/house or white?
White lights. We had coloured lights on our tree when I was growing up, but I switched over to white when I moved out on my own.
Do you hang mistletoe?
I don't, and I can't honestly say that I've ever come across anyone who does. Do people really do that? Or is it only something they do in the movies?
When do you hang your decorations up?
Usually the first Sunday of Advent.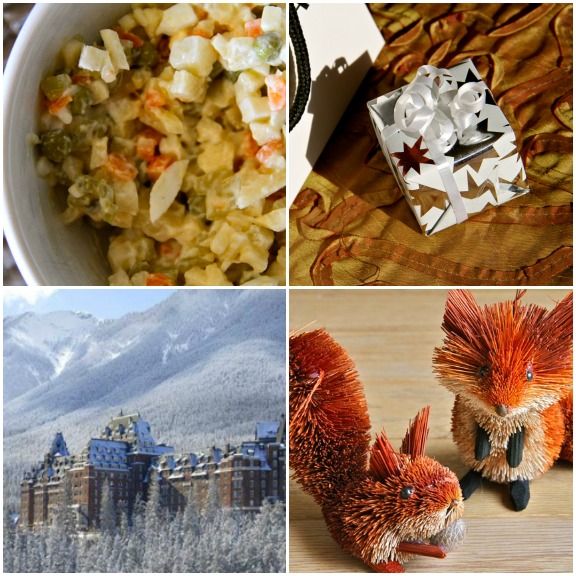 What is your favorite holiday dish (excluding dessert)?
My mom's been making this potato/egg/veggie salad type thing (similar to this one) for the holidays for pretty much as long as I can remember, and while I used to hate it when I was younger (I hated all veggies… and eggs), it's easily my favourite dish on the table now… especially since we only have it a few times a year.
Favourite holiday memory as a child?
Probably having my grandma come spend Christmas with us one year. All of my family (besides Mom and Dad) live in Poland, and I've never been able to spend any holidays with them. Having my grandma around for that one Christmas was definitely a special treat.
What is on your Christmas wish-list?
Honestly? Not a whole lot. We'll be heading out to the Fairmont Banff Springs right before Christmas, so that's kind of what I'm looking forward to the most.
Do you open a gifts on Christmas Eve?
We do! My family is Polish and we actually celebrate Christmas Eve (Wigilia) more than we celebrate Christmas Day. We'll spend the day prepping, sit down to a meatless dinner, open presents, relax for a while, and then head out to midnight mass. Absolutely adore it.
How do you decorate your Christmas tree?
With white lights, gold garlands, gold ribbons, and little critters made out of wood, twine, or felt. I've got a little shabby chic thing going on.
Snow? Love it or dread it?
Love it! Not only because I kind of need it for snowboarding, but because it makes everything look so pretty and festive. We've had snow every year for as long as I can remember, and I'm not sure it would feel like Christmas without it.
Real tree or fake tree?
Fake. I'd love to have a real tree, but my building doesn't allow them so I get by with a nice pre-lit tree and some pine scented candles. Not gonna lie — the convenience factor is definitely a beautiful thing.
Do you remember your favorite gift?
A Playmobil dollhouse. You know that one toy that you placed on a pedestal when you were a child? That was mine. I wanted one for years before finally getting it for Christmas one year, and I adored that thing. I'm pretty sure that it's still hanging out somewhere in my parents' basement to this day.
What's the most important thing about Christmas for you?
Family and tradition.
What is your favourite holiday dessert?
Black Forest cake. I realize it has almost nothing to do with Christmas, but my mom always made one from scratch on holidays and birthdays, so it has a lot of sentimental value attached to it. Plus you can never go wrong with chocolate and whipped cream.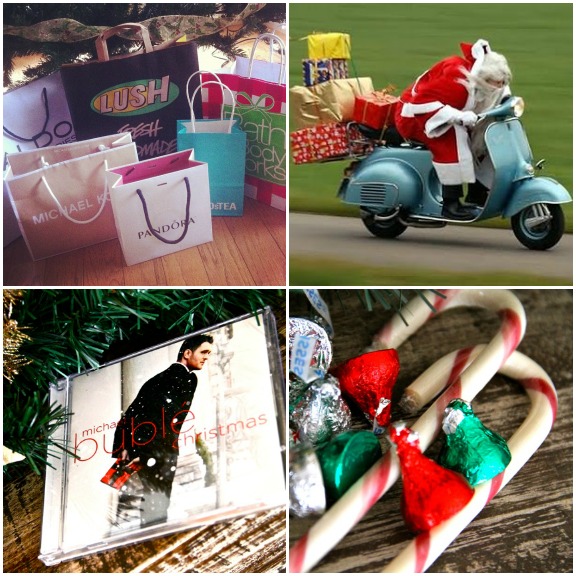 What is your favourite tradition?
Going to midnight mass. I don't remember a Christmas where we didn't go to midnight mass, and it always makes me feel all warm and fuzzy inside.
What tops your tree?
Air. I haven't really found a tree topper that I love, so I've just been keeping it empty for now.
Which do you prefer, giving or receiving?
Giving… even though the process of trying to find the perfect gift stresses me out to the max. It's a good feeling to see someone's face light up when they open up a well thought out gift.
What is your favorite Christmas song?
All of my favourites are Polish carols. We usually don't start playing them until the 24th, so they really make it feel like Christmas.
Candy canes, yuck or yum?
Indifferent? They're not my favourite things in the world, but they're not horrible either. I mostly use them for decorating.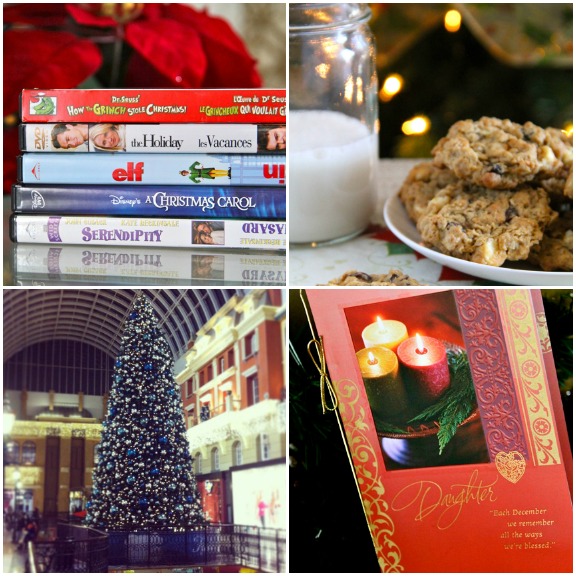 Favorite Christmas Movie?
A Christmas Carol. Any version of it — Muppets, Mickey, Carrey, and all.
What do you leave for Santa?
Nothing anymore. But I used to leave milk and cookies out when I was younger, and I'd get all sorts of giddy when I woke up in the morning and saw that a few cookies were gone.
Do you have a Christmas morning tradition?
Christmas mornings are usually pretty quiet for us since we do the majority of our celebrating on Christmas Eve, but we do open stockings, have a special breakfast together, and watch Christmas movies in our PJs.
Do you prefer to shop online or at the mall?
As crazy busy as it can be, I actually prefer doing my Christmas shopping in the mall. I just love all the excitement in the air. That and the pretty decorations and music help get me into the Christmas spirit.
Christmas letter or Christmas card?
Christmas cards. As much as I'd love to be able to send a long letter to everyone, I end up sending out way too many cards to write a super long message — it'd take me weeks to do.

What's your favourite Christmas tradition?
Do you celebrate Christmas Eve?
Is your tree real or fake? What kind of lights do you have on it?
More places to find me!
E-mail — [email protected]
Twitter — runwithspoons
Facebook — runningwithspoons
Pinterest — runwithspoons
Instagram — runwithspoons
Bloglovin — runningwithspoons