Happy Sunday, friendly faces! 😀
How the heck has your weekend been?! I spent the majority of mine either in the mall or in the kitchen. There's been a lot of Christmas prep going on in these parts since we'll be leaving for the mountains next weekend and won't be getting back until the 24th, so I've been busy buying gifts and helping Mom out with some holiday meal prep. EeeeeEEEee! So excited.
Oh, and I also got to spend some quality time with this little lady right here…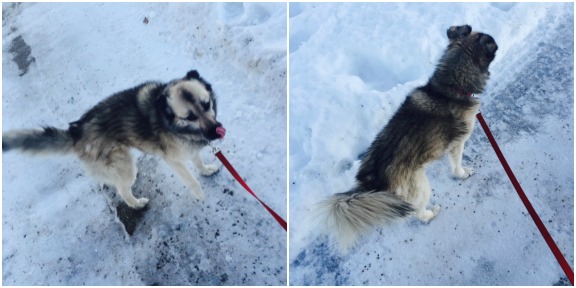 … who I could not for the life of me get to look at the camera. But we've been enjoying super nice weather around here for the past week or so, so I made sure to take advantage of it and get outside. Fingers crossed that it keeps up for our trip!
And now, without further ado, I give you… this week's Link Love.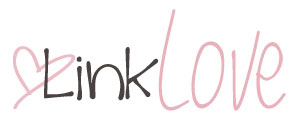 In my head…
. fitness .
25 Minute Bodyweight Workout via The Almond Eater.
I'm a huge fan of workouts that require no extra equipment, and come on! Who doesn't have 25 minutes?!?
30 Day Leg Challenge via Alive & Well Personal Training.
"Ever thought to yourself, "strong, toned legs are for losers" and "I really prefer the look of a saggy bum"? No, we haven't either." 😆
Who Cares Where You Run? via FueledByLOLZ.
Are outdoor runners better than treadmill runners? Vice versa? Or, at the end of the day, does it really matter?
. health .
What Not to Say This Holiday Season via Better With Sprinkles.
As well-intentioned as they may be, comments on food and appearance aren't always appreciated. Think before you speak.
19 Foods to Boost Bad Moods of Every Kind via Bembu.
You'd be amazed how big of an effect the foods we eat can have on our moods.
83 Healthy Recipe Substitutions via Greatist.
A great collection of kitchen hacks to help you bake healthier.
. life .
7 Things Happy, Healthy People Do Every Morning via Marc and Angel Hack Life.
I'm a firm believer in the idea that the morning sets the tone for the day, and here's a great list of things to ensure it's a good one.
25 Ridiculously Beautiful Places You'd Rather Be Adventuring Right Now via FreeYork.
We live in a pretty darn amazing world…
Do Better Parking… Or Else via NZBlokes.
😆 Bottom line? Don't be a jack*ss when you park your car.
30 Sentences That Can Brighten Your Day via Lifehack.
Because sometimes we all need a few good quotes to lift us up…
13 Little Known Secrets of Great Conversationalists via Thought Catalog.
And if you don't care to converse? These are really great ways to enrich your intellectual life in general.
Habits of Happy People via Live Bold and Bloom.
I'm a firm believer in the idea that happiness is a conscious choice that requires a little bit of practice.
16 Ways to Get Motivated When You're in a Slump via Zen Habits.
Motivational tips for those times where everything seems impossible…
. beauty .
30 Makeup Tricks You Need to Master by the Time You're 30 via The Gloss.
Everything from how to apply the perfect winged liner to how to apply red lipstick like a pro. Good makeup hacks to know.
. blogging .
Branding Beyond the Blog via Peanut Butter and Jenny.
A great example of a media kit with an explanation of why it's a good idea to have one.
Abusing Link Up Parties via The Big Man's World.
Linkups can be a great way to direct more traffic to your blog, but it's a good idea to follow the rules that the host sets out.
For my belly…
Cranberry Orange and Pecan Granola via Making Thyme for Health.
One of the best holiday flavour combinations in a delicious crunchy granola. Yes. Please. Thank you.
Samoa Cookie Dough Bark via The Cookie ChRUNicles.
Even though I've never experienced the apparent magic that is samoa cookies, I'm in love with the idea of a soft and chewy cookie dough surrounded by crunchy chocolate.
Snickerdoodle Almonds via Almost Getting It Together.
Because there's no combo better than cinnamon and sugar. These would make an awesome gift!
Paleo Cocoa Hazelnut Bread with Molasses via Cotter Crunch.
In love with the rich flavour combination of dark chocolate, hazelnuts, and molasses in this bread.
Apple Pie Oatmeal Cookies with Date Drizzle via Hungry Healthy Girl.
Not gonna lie… I'd probably eat the date drizzle straight from the bowl. But the thick and chewy cookies look amazing too!
Chocolate Gingerbread Truffles via Savory Style.
My latest contribution to SS! A quick and easy cookie that's perfect for those holiday parties!
Soft and Chewy Molasses Gingerdoodles via Averie Cooks.
Basically smitten by the idea of combining gingerbread and snickerdoodles.
Gingerbread Glazed Roasted Nuts via Diary of an ExSloth.
An awesome idea for a homemade gift, featuring a delicious classic holiday flavour!
Mint Chocolate Oreo Stuffed Brownie Cookies via Chelsea's Messy Apron.
These need to be on your Christmas cookie baking list. I mean… brownie cookies stuffed with Oreos? Oh.em.gee.
Banana Bread Granola via Clean Eats, Fast Feets.
Because everyone needs more bananas in their life… especially in the form of delicious granola.
Your links…

Three things you did yesterday; three things you're going to do today. Go!
Yesterday: helped Mom with the Christmas cooking, went for a looooong walk with Ky, and went Christmas shopping.
Today: going to church, getting some blog work done, and having dinner with the fam.
More places to find me!
E-mail — [email protected]
Twitter — runwithspoons
Facebook — runningwithspoons
Pinterest — runwithspoons
Instagram — runwithspoons
Bloglovin — runningwithspoons