Hellooooo you friendly faces, you! And happy Sunday to ya 😀
In case you missed it, there's a caramel apple overnight oatmeal smoothie that's calling your name…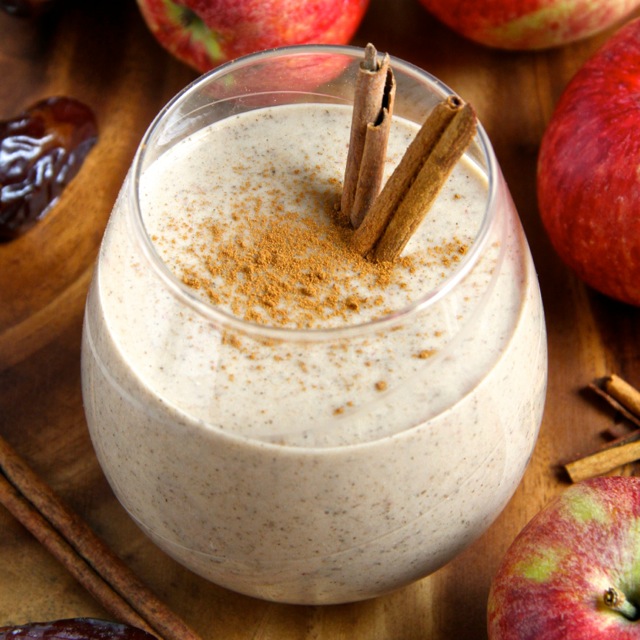 … and mine too, seeing as I've currently got one sitting in the fridge waiting to be blended up and eaten for breakfast tomorrow morning (read: today).
So hey! It's time to share some good links from the past week! And if you're wondering why there aren't any health or fitness ones this time around, it's because those are always the hardest for me to scrounge up and I didn't come across any this week that I loved.
My biggest problem with a lot of health and fitness related links is that they tend to send the wrong kind of message and use too many absolute statements… Thou shalt not eat this. Thou shalt exercise like this… It opens the door for guilt to start creeping in if you feel like you're not doing what you "should," and that's just not okay #rantover. So none of those for this week, but lots of life, blogging, and food related stuff… so I hope you find something good to read!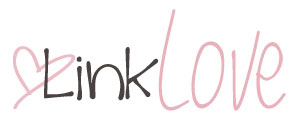 For my head…
. life .
4 Questions That Will Change Your Attitude via Marc and Angel Hack Life.
"When you really take the time to think about it, everything happening around us is neutral and meaningless up until the point that we give it meaning."
3 Ways to Overcome Discouragement via Cotter Crunch.
Really helpful and simple tips for those times where you find yourself feeling a little down in the dumps.
Artist Transforms Eye Makeup into Gorgeous Works of Art via Viralcock.
Tell me this isn't some of the most amazing makeup you've ever seen…
The Tiny Mental Shift That Makes EVERYTHING Easier via Mind Body Green.
The words we choose when we speak to ourselves can have a huge impact on the way we think and act, so choose carefully!
6 Straightforward Ways to Simplify Your Life at Home via Apartment Therapy.
You wouldn't even think of some of these ways that you might be complicating your life more than you need to be…
19 People Who's Obsession With Ketchup Has Gone Too Far via Buzzfeed.
😆 This makes me feel slightly better about my own ketchup obsession…
. blogging .
The #1 Reason Social Media Is So Overwhelming via Launch Ladies.
A really great piece of advice to keep in mind if you find yourself unable to keep up with the demands of social media.
5 Targeted Ways to Rock Your E-mail Newsletter via The SITS Girls.
Sending out regular newsletters allows you to better connect with your readers, and these great tips will help you write great ones.
#Hashtags for Food Bloggers via The Simple, Sweet Life.
Love them or hate them, hashtags really do make a huge difference if you're trying to get your posts seen, and this post lists some popular hashtags you should be including in your pictures.
Top 10 Reasons You Should Be Writing List Posts via The SITS Girls.
There's a reason why some of the most popular websites use lists…
17 Things You Should Do To Every Blog Post via The Nectar Collective.
A helpful checklist of things to keep in mind for before and after you publish your blog posts.
For my belly…
Flourless Applesauce Spice Cake via Chelsea's Messy Apron.
That cream cheese frosting, though… Love this healthy cake for the transition into autumn!
Healthy 3 Ingredient Pumpkin Fudge via The Big Man's World.
It's so soft and doughy I could DIE! Perfect healthy and easy fall treat.
Paleo Mango Coconut Almond Protein Bars via Cotter Crunch.
These look so ridiculously soft and chewy. And I'm loving the combination of flavours!
Simple Salad Hacks Guaranteed to Sway the Skeptics via Clean Eats Fast Feets.
Never eat a boring salad again with some of these delicious hacks!
Healthy Breakfast Cookies via Lovely Little Kitchen.
Because who could possibly say no to eating cookies for breakfast?! Love the different textures!
Healthy Chocolate Banana Fudge via Slim Sanity.
Love this healthier twist on fudge! I'd definitely have an issue not eating the whole pan
Apple Cinnamon Paleo Pancakes via The Paleo Running Momma.
Who says you can't have delicious, fluffy pancakes if you don't eat grains? And these are perfect for fall!
Your links…

3 things you did yesterday; 3 things you're doing today. Go!
Yesterday: went to the farmers' market, did some blog work, and caught up with some friends.
Today: going to church, going for a run in the river valley, and doing to my parents' for dinner.
More places to find me!
E-mail — [email protected]
Twitter — runwithspoons
Facebook — runningwithspoons
Pinterest — runwithspoons
Instagram — runwithspoons
Bloglovin — runningwithspoons