Good morning and happy Sunday from beautiful Kelowna!
Today marks the final stretch of our trip — the drive back home to Edmonton. Call me crazy, but I'm kind of going to miss life on the road… Seeing gorgeous sights, experiencing new places – the past 5 days have been a lot of fun. I could probably do without getting caught in bad weather and the extended periods of sitting in a car, buuuuuut hey, life's about learning to dance in the rain, right? 😉 And speaking of rain, keep your fingers crossed for me so that I don't get caught in another freak rainstorm while on a highway up in the mountains – once was more than enough for this trip.
But enough rambling… I'll talk more about my travels later this week because today is all about sharing the [link] love.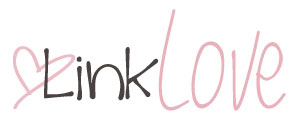 In my head…
7 Most Dangerous Gym Practices via Oxygen.
Do NOT try these things at home…
What "Clean Eating" Means to Me via Khushboo's Blog.
A great perspective on eating clean — whole foods with a little bit of fun thrown in.
16 Steps to Stop Stressing via BuzzFeed.
Hilarious GIFs that'll instantly take your stress levels down a few notches.
The Shocking Truth About 9 Foods You Thought Were Vegetarian via Huffington Post.
Wow 😯 Some orange juices, chips, and bagels? Never would have guessed…
Eat More to Lose Weight via Active.com.
Why severe caloric restriction is never a good idea.
22 Things You Probably Never Knew About Mean Girls via Buzzfeed.
Lindsay Lohan as Regina and Amanda Seyfried as Cady? Bizarre.
Is Splenda Making Your Sweet Tooth Sweeter via Huffington Post.
Consumption of artificial sweeteners could actually be priming the brain to want to eat more later on.
Looking Beyond Appearance via The Big Man's World.
A great reminder to never judge or compare because you don't know the entire story.
Burger King to Launch Lower Calorie Fries via Huffington Post.
"Satisfries?" 😯 Great if calories are all we care about, but how about the fact that it's still junk?
5 DIY Beauty Recipes for Glowing Skin via Prevention.com
Natural treatments for your hair and skin that you can make with ingredients you have at home.
5 Common Blogging Mistakes via The SITS Girls.
Good things to keep in mind if you want your blog to be more successful.
The Most Underrated Exercise via It's Progression.
Walking is a lot more beneficial than we tend to give it credit for <3
For my belly…
21 Cooking Tips that will Change your Life via BuzzFeed.
Seriously amazing tips…
Vanilla Honey Chai Tea Latte via Back to her Roots.
A perfect comforting drink for the cooling temps.
Baked Cinnamon Apple Chips via The Healthy Maven.
A great homemade alternative to my favourite apple chips – those things get expensive!
Dutch Oven Bread via The Lean Green Bean.
I've been wanting to make my own bread for a while, an this one looks foolproof.
Pumpkin Cinnamon Rolls via Sally's Baking Addiction.
I have good experiences with Sally's cinnamon rolls, and the addition of pumpkin sounds amazing.
Chocolate Almond Butter Spread via Hungry Healthy Girl.
The combination of chocolate and almonds… what more do you need?!
. – . – . – .
What are two things you'll be doing today? Exploring the Okanagan lake and heading home.
As always, feel free to link up any good reads!