Happy Sunday, friendly faces! 😀
I swear… these Link Love posts get longer and longer every week, and I have no idea how it happens. Kind of like I have no idea what happens to the granola when I sit down with a bag and it's suddenly half gone. One minute I'm sitting here casually browsing the web (usually with a bag of granola in tow), and the next minute I've got a million links to share with you guys (usually with half a bag of granola in tow). Oh the mysteries of life… Enjoy! 😀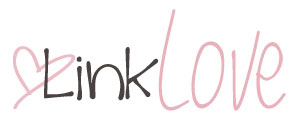 In my head…
. fitness .
Full Body Partner Workout via The Almond Eater.
A fun full body workout that you can do with a friend!
Why I Won't Be Setting a Time Goal for My Next Marathon via Fuel Your Future With Tina.
A great list of reasons why putting so much pressure on yourself for a race might not be the best idea.
Three Short Walks Can Reverse the Damage of Three Hours of Sitting via Science Alert.
With more and more research being done on the dangers of prolonged sitting, make sure to get up and move!
. health .
5 Unhealthy Healthy Foods via She Rocks Fitness, courtesy of Alexis.
Just because it's marketed as a health food, doesn't mean it is one. Read the labels!
Don't Be Fooled by the Sugar-Free Label via The Lean Green Bean.
Again, labels can be misleading! Learn what a sugar-free label could actually mean.
Just Stop: 12 "Healthy" Practices that Aren't Healthy at All via Paleo Running Momma.
We often think we're being healthy, when in reality we're actually doing more harm than good.
When Being Healthy is Unhealthy via The Real Life RD.
Sometimes the healthier we try to be, the unhealthier we become. I can definitely relate to this!
Is Gluten REALLY the Culprit? via Mind Body Green.
A really interesting article suggesting that gluten might not be to blame for the recent rise in digestive distress.
. life .
10 Toxic Behaviors That Kill Your Confidence via Marc and Angel Hack Life.
A good list of things to avoid if you want to work on being the happiest version of yourself.
Things You Should Consider When Reading My Blog via Chelsea's Healthy Kitchen.
A great post from an RD about the importance of balance.
9 Body Shaming Behaviours We All Need to Stop via Mind Body Green.
You'd be surprised how some of these "innocent" habits can actually be signs of body shaming!
23 Things Only People Who Love Spending Time Alone Will Understand via Thought Catalog.
Yup… I totally get it…
Your Life Has Already Been Designed via Films for Action.
An interesting perspective about the real reason behind the 40-hour work week…
32 Beautiful Tiny Villages Around the World via Airows.
Uhm… I'd like to live in one of these, please…
10 Simple Things to Make You Happier at Home via Apartment Therapy.
Picking up or tweaking a few simple habits can introduce a lot of positive changes to our lives.
21 Photographers Share the Most Amazing Shot They Ever Captured via Bored Daddy.
Gorgeous… I get chills.
. beauty .
15 Easy Hacks for Perfect Eyeliner via Buzzfeed.
Great tips on how to make getting that gorgeous cat eye a little easier.
. blogging .
How to Build Your Blogging Community via A Savory Feast.
Great tips on how to grow your readership and enjoy the social side of blogging!
5 Investments Worth Making for Your Blog via The Healthy Maven.
Taking blogging more seriously does require some monetary investment, but it's well worth it in the long run!
Lessons Bloggers Can Learn from the ALS Ice Bucket Challenge via A Cookie Before Dinner.
The ice bucket challenge swept the nation, and here are some great takeaways for bloggers who want more reach!
What is a Good Keyword for SEO via The SITS Girls.
Great tips on how to get your posts noticed by search engines!
For my belly…
50 Light and Healthy Soup Recipes via Skinnytaste.
An awesome collection of healthy soup recipes. It's that time of the year!
Barbecue Ranch Sweet Potato Pizza via Peas and Crayons.
This combo just sounds out of this world delicious…
Oatmeal Fig Bars via Making Thyme for Health.
Crumble bars may just be one of my favourite comforting desserts. Perfect for fall!
The Healthiest Chocolate Cupcakes with Peanut Butter Frosting via Almost Getting It Together.
Healthy.Chocolate.Cupcakes… What more needs to be said?!
Mini Baked Pumpkin Chocolate Chip Donuts via Lovely Little Kitchen.
Because everything is better in mini form… especially when sprinkles are involved!
Paleo Nutella Cookies via The Big Man's World.
Only 4 ingredients in these tasty flourless cookies!
Gluten Free Muffins with Almond and Coconut via Food Faith Fitness.
These tasty muffins have captured my almond butter loving heart. Amazing combo.
25 Decadent-Yet-Healthy Pumpkin Recipes via Caroline Kaufman.
A great collection of delicious and healthy pumpkin recipes. Perfect for fall!
10 Healthy and Sneaky Dessert Recipes that are Irresistible for Anyone via Lifehack.
Proof that healthy in no way has to mean boring.
Coconut Lime Pineapple Granola via Clean Eats Fast Feets.
Enjoy the last leg of summer with this tangy and refreshing granola combo!
Your links…

Three things you did yesterday; three things you're going to do today. Go!
Yesterday: had coffee with a fellow blogger, ran some errands, and went out with a few friends.
Today: going to church, doing some experimenting in the kitchen, and going over to my parents' for dinner.
More places to find me!
E-mail — [email protected]
Twitter — runwithspoons
Facebook — runningwithspoons
Pinterest — runwithspoons
Instagram — runwithspoons
Bloglovin — runningwithspoons