I can't even tell you how good it feels to be home right now.
After 11 hours of travel time, pretty much the only thing I want is to pass out in my bed and not wake up for the next 10 hours. Well, maybe a shower and a hot meal before that, but sleep is pretty high up on the priority list as well. I'm tellin' ya… if I spend more than 15 minutes in a car in the next two weeks, it'll be way too soon.
But hi! Happy Sunday to ya. I didn't get as much of a chance to sit down and browse the 'net for good reads while I was away, so I'm afraid that this week's Link Love is going to be a little on the light side. BUT that's totally okay because I know you guys submit a tonne of good links to the linkup and can help me out this one time. I seriously can't wait to get back to my routine and not have to blog on the fly anymore… And on that note, I'll see you guys on Tuesday – hopefully well fed and well rested. Bye!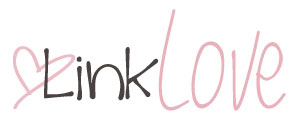 . fitness .
Walking HIIT Treadmill Workout via Eating Bird Food.
Who said walking can't make a good workout? Get your heart pumping with these hill intervals.
Yoga Poses To Relieve Gas via Popsugar Fitness.
"So effective, you'll want to be alone" <– I die 😂
. health & beauty .
Things I Gave Up To Be Healthy and Fit For Life via Fit Bottomed Girls.
Hint: It doesn't involve sugar or entire food groups.
. life stuff .
Most Useful Life Hacks via Longevity.
Lots of good hacks in here! I'm especially curious about the pen spring on the charger 🤔
The Great American Bucket List via Thrillist.
It would be amazing to be able to cross all these iconic things off your list before you die.
5 Popular Myths About Success That Need To Be Ignored via Marc and Angel Hack Life.
A lot of the things that we try to motivate ourselves with are actually crippling us in the long run…
. food .
One Bowl Gluten Free Vegan Pumpkin Bread via Beaming Baker.
Because you can never have too many pumpkin recipes in your arsenal! Especially when they're GF and vegan so they can be enjoyed by everyone.
Quinoa Chickpea Buddha Bowls via Minimalist Baker.
LOVE how quick and easy this is to prep. And that tahini sauce is KILLING me!
5-Ingredient Black Bean Soup via Making Thyme for Health.
A healthy protein-packed meal that's super easy to throw together with only 5 ingredients?! Uhm. Yes. So much yes.
Butternut Squash Fritters via Damn Delicious.
Crispy on the outside and nice and tender on the inside? Sounds like perfection to me.
Simple Paleo Pumpkin Bread via Paleo Running Momma.
Just because you don't eat grains doesn't mean you have to give up that comforting pumpkin bread!
Your links…

Let's chat!
3 things you did yesterday; 3 things you're doing today. Go!
Yesterday: drove ALL day long.
Today: going to my little nephew's birthday party, going to church, and just catching up on life.
More places to find me!
E-mail — [email protected]
Twitter — runwithspoons
Facebook — runningwithspoons
Pinterest — runwithspoons
Instagram — runwithspoons
Bloglovin — runningwithspoons
Snapchat — runningspoons