Happy Sunday, friendly faces! 😀
So I totally didn't mean to disappear on you guys yesterday! I had a recipe all lined up and ready to go, but when I went to upload the pictures…. my computer wouldn't recognize the camera. Something about the files being corrupt? I don't know; I'm not the best when it comes to technology. And I'm not the best when it comes to dealing with problems with technology, so after literally trying everything and shedding more tears than I care to admit, I opted to just reshoot and push the recipe back a few days. I would have had it up today, buuuuut Sunday's are all about the Link Love.
Lots of good stuff to read this week, so I hope you find something you enjoy, and I'll see you tomorrow with some good food!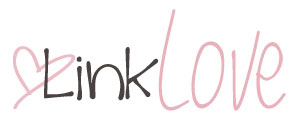 For my head…
. fitness .
10 Exercises to Prevent Running Injuries via Mind Body Green.
Some good stretches to do before and after your runs to help prevent injuries.
. health .
Meal Planning Tips via My Food 'n' Fitness Diaries.
Meal planning can be a great way to stay on top of your healthy eating and budget, and these tips can be a big help.
10 Simple Habits That Will Change Your Life via Mind Body Green.
Adopting a healthier lifestyle doesn't have to be complicated. Small and simple changes like these add up to make a big difference.
Leading Almond Milk Brand Contains Only 2% Almonds in Recipe via Huffington Post.
This might be a sign that it's time to try my hand at making homemade almond milk…
How to Disinfect Reusable Water Bottles via Popsugar.
Because you probably don't want to know how many bacteria can start growing in there…
. life .
12 Little Known Laws of Gratitude (That Will Change Your Life) via Marc and Angel Hack Life.
"Being happy won't always make you grateful, but being grateful will always make you happy."
16 Struggles From the 90's That Kids Today Will Never Understand via Dose.
YES to every.single.one of these things 😆 The struggle [was] real.
13 Life-Changining Beauty Hacks Using Vaseline via Seventeen.com.
You'd be surprised how many of these really do work! Vaseline is one of the cheapest beauty products you can invest in.
To Change Your Life, You Must Change Your Life (Not Your Body) via Full of Life.
A great read for anyone who thinks that losing weight will make them happy.
. blogging .
Why Google Thinks Your Blog Comment Is Spam via Moms Make Money.
Getting and leaving blog comments is a huge part of blogging, but make sure you're sticking within Google's guidelines to avoid having your blog penalized.
How to Use Google Keyword Planner via The SITS Girls.
Using proper keywords can help drive more organic traffic to your blog, and this free tool from Google will help you find what people are searching for.
13 Habits of Highly Successful Bloggers via Launch Ladies.
Some great practices to adopt if you're looking to take your blogging to a higher level.
How to Use Twitter to Increase Blog Traffic via Inspiremeland.
Helpful tips on how to properly use Twitter to direct more traffic to your blog.
Write Better Headlines via CoSchedule.
A good headline will increase the likelihood of someone clicking over to your post. Learn what makes a good headline, and enter yours into the free tool to get it analyzed.
For my belly…
Pink Lemonade Protein Bites via Cotter Crunch.
Love these kid-friendly GF snacks! Pink lemonade definitely brings back awesome childhood memories.
Clean and Fudgy Dark Chocolate Strawberry Brownies via Amy's Healthy Baking.
Extra fudgy is the only way brownies should be, and I'm loving the texture and ingredients in these!
The Healthiest Double Chocolate Cookies via Deliciously Yum!
There's no way you'd be able to tell that these amazing chocolatey cookies are healthier!
Flourless Double Chocolate Sunflower Seed Butter Cookies via Sunny Side Ups.
No flour, nuts, or dairy in these deliciously soft and chewy cookies!
Paleo Cinnamon Toast Crunch via Food Faith Fitness.
My all-time favourite cereal in a healthy homemade version?! Be still my pounding heart.
Healthy 1 Minute Vanilla Cake via The Big Man's World.
For those times where you want to have your cake and eat it right.NOW.
Your links…

3 things you did yesterday; 3 things you're doing today. Go!
Yesterday: went to gym, caught up with a friend over coffee, and met some friends for a BBQ in the park.
Today: going to church and heading to the lake with the family.
More places to find me!
E-mail — [email protected]
Twitter — runwithspoons
Facebook — runningwithspoons
Pinterest — runwithspoons
Instagram — runwithspoons
Bloglovin — runningwithspoons