Happy Sunday, friendly faces! 🤓
Can it be Tuesday already?!? Because I spent some time in the kitchen testing recipes this weekend and oooooomigosh I can't wait to start sharing them with you. I might actually have to break my posting schedule and post tomorrow instead because the wait is killing me. We'll see!
So how are you guys doing? How's your weekend? Mine's felt oddly like a weekday 🤔 But it literally just hit me that I'm leaving for Vegas in three days (!!!!), and I had to take care of a bunch of stuff before I left so I've been running errands and trying to get ahead with work… that and binge watching the Olympics.
You too?! What's your favourite sport? I like swimming and running, but I adore watching the gymnastics. Like… how do they even do that?!? Gah! I can't even imagine how much strength that must take.
Anywho! If you can tear yourself away from the TV today, check out some of these links I loved this past week. And have an awesome Sunday!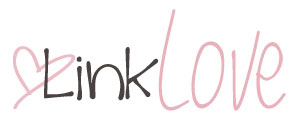 . fitness .
15-Minute Beginner Cardio Workout via Popsugar fitness.
New to cardio or just looking for something easy? This quick workout could be perfect for you.
Born To Walk via Alive.
I love seeing posts  that sing the praises of walking because it always seems to be written off as "just walking," when it's actually a really awesome way to get in shape.
. health & beauty .
How I Cut Back On Coffee via Eating Bird Food.
Some really helpful tips for anyone looking to cut back on their coffee habit.
4 Things I Learned From Overexercising and Undereating via Mind Body Green.
A great read for those who might not realize how much damage they're doing to their bodies by exercising too much and eating too little.
. life stuff .
7 Things We Have To Stop Telling Ourselves About Other People via Marc & Angel.
A good reminder to not judge or assume when you don't know the person or situation, and some helpful tips on dealing with difficult people.
20 Brutal Truths All 20 Somthings Need To Hear via Inc.com.
So many perfectly blunt pieces of advice that everyone would benefit from knowing.
Accepting These Two Things Will Improve All Your Relationships via Having Time.
Really great read about respecting other people and the choices they make.
Why I No Longer Feel Bad About Missing Out via Introvert, Dear.
We've all heard about FOMO, but what about JOMO?
The REAL Reason Your Clothes Don't Fit via Mind Body Green.
Hint: your body isn't the problem.
. blogging .
How To Speed Up Your Blog & Improve Load Time via BGB Community.
How quickly your page loads has a huge impact on your SEO score and helps determine how high your page ranks in Google. Basically, you want your pages to load as quickly as possible, and here's some great tips to help you do that!
Instagram Secrets: How I Doubled My Following via The SITS Girls.
Great tips for getting more followers on Instagram!
What Blogging Conferences Taught Me In 2016 via Erin's Inside Job.
Some great insight into working with brands and monetizing!
. food .
3 Ingredient Sweet Potato Pizza Crust via Pinch of Yum.
I was never super keen on the idea of a cauliflower crust, but sweet potato? THAT is something I could definitely get behind.
Snickerdoodle Chickpea Smoothie via Hummusapien.
Chickpeas in a smoothie! This actually sounds amazing – I'm betting the texture is insane!
Chocolate Chip Mini Zucchini Muffins via Amy's Healthy Baking.
Because everything tastes better when it's mini… especially when it's made with zucchini, chocolate, and cinnamon.
Paleo Banana Zucchini Muffins via Ambitious Kitchen.
Naturally sweetened and grain-free, these little muffins look PERFECT.
Chocolate Peanut Butter Snack Bars via Sally's Baking Addiction.
Nothing beats homemade snack bars, and these grain-free ones look to.die.for.
Your links…

Let's chat!
3 things you did yesterday; 3 things you're doing today. Go!
Yesterday: ran some errands, tested some recipes, and watched the Olympics.
Today: going to church, going to the Y, and having dinner with the fam!
More places to find me!
E-mail — [email protected]
Twitter — runwithspoons
Facebook — runningwithspoons
Pinterest — runwithspoons
Instagram — runwithspoons
Bloglovin — runningwithspoons
Snapchat — runningspoons