Happy Sunday, friendly faces! 😀
And welcome to another week where I bombard you with ALL the links. Okay, maybe not all, all — because we'd be here all day if that were the case — but definitely a good collection of good reads.
And speaking of good reads! You guys are rocking my socks off with all your answers on the giveaway post… especially those who made it a point to say no peanuts. I mean, I'd be a little miffed if I came over for dinner and you tried to kill me 😉 But if you haven't already, make sure to go check out the giveaway if you're a fan of Erin Condren Life Planners, and I'll see you tomorrow with some good food!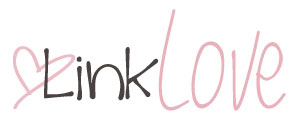 For my head…
. fitness .
6 Healthy Alternatives to Running Gels via Mind Body Green.
Don't buy into the hype of store-bought gels. There are a lot of other steps you can take to ensure you have good runs.
8 Bodyweight Exercises to Do in Your Dorm Room via Greatist.
Short on room and time? This workout's got you covered. Easy and effective moves that'll help you stay healthy without any equipment.
12 Bad Habits That Are Sabotaging Your Workouts via Mind Body Green.
Avoid these common mistakes if you want to get the most out of your workouts.
. health .
Nutrition for Injury Recovery via Precision Nutrition.
No matter how careful we are, injuries can happen. This info graphic has a lot of great info on how you can help speed up the healing process.
The Truth About Sugar via Simple Medicine.
Some great info about the different kinds of sugars and their effect on our bodies.
89 Simple Swaps That Could Change Your Life via Greatist.
Sometimes even the simplest swaps can make a huge difference… just don't try to change everything at once!
. life .
9 Ways to Make Your Days Simple Again via Marc and Angel Hack Life.
So much great advice about prioritizing, leaving time to ourselves, and not overcommitting.
3 Ways to Put Life Into Living via Living Mint Green.
Because sometimes we all feel a little lost and don't know what to do…
37 Funny Gifts for Your Introverted Friends via Dose.
For my fellow introverts — these are fantastic and I wouldn't say no to any of them 😆
40 Extraordinary Things Happening Right Now via Marc and Angel Hack Life.
Popular media might make you feel like everything is doom and gloom, so it's a good idea to keep in mind that awesome things like this are happening as well… I hope it makes you smile.
Why Every Opportunity Isn't For You, And That's Okay via Elite Daily.
You know what they say… "When one door closes, another opens; but we often look so long and so regretfully upon the closed door that we do not see the one which has opened for us."
. blogging .
Mastering Your Twitter via EAE Designs.
Really helpful Twitter tips including the importance of branding your page and how to organize your categories to prevent getting overwhelmed.
Finding the Right Keywords via The SITS Girls.
Using the right keywords can rank you higher in Google and drive more organic traffic to your blog. Learn how to optimize you keywords with these helpful tips.
50 Ways to Boost Your Blog Traffic via Inspiremeland.
A great list of simple (and free) things you can do to gain exposure and drive more traffic to your blog.
10 Ways to Increase Your Pageviews via Crazy Little Projects.
Love these tips and all the detail in the explanations.
For my belly…
Cinnamon Streusel French Toast Cups via Pinch of Yum.
I'll take these for breakfast, lunch, and dinner. Please.
Dark Chocolate Sea Salt Almonds via Sally's Baking Addiction.
Loving this sweet and salty snack combo. And the added crunch from the sugar and sea salt is a nice touch.
Healthy Apple Muffins (with Greek Yogurt) via Chelsea's Messy Apron.
Healthier muffins with a healthier crumble on top? I die.
Chocolate Hummus Cookie Sandwiches via Hummusapien.
Never underestimate the power of the chickpeas! I'd happily eat this chocolate filling with a spoon.
Blueberry Almond Coconut Granola Bars via The Baker Upstairs.
Perfect for back to school snacking! Loving how soft, chewy, and hearty these look.
Grain Free Raspberry Almond Butter Chocolate Chip Zucchini Brownies via Ambitious Kitchen.
Totally swooning over this chocolate fudginess. A great option for all my Paleo friends!
Breakfast Pizza via Apple of My Eye.
Now this is worlds above the cold leftover pizza slices that I used to eat for breakfast.
Chocolate Chip Almond Butter Oatmeal Cookies via Amy's Healthy Baking.
I can't even handle how soft and chewy these look. And you know I'm loving the AB!
No Bake Cookies and Cream Protein Bars via The Big Man's World.
There are literally no words. These look amazing and 100x better than Quest bars.
Your links…

3 things you did yesterday; 3 things you're doing today. Go!
Yesterday: went for a run in the river valley, ran some errands, and went to the lake with some friends.
Today: going to church, getting some blog work done,
More places to find me!
E-mail — [email protected]
Twitter — runwithspoons
Facebook — runningwithspoons
Pinterest — runwithspoons
Instagram — runwithspoons
Bloglovin — runningwithspoons