You guys are my favourite.
For reals. Thank you so [so, so, so, so] much for all your comments, Tweets, e-mails, and blog shoutouts yesterday — you seriously rock my socks off. And yes, I am actually wearing socks as I type this. Flip flop freedom was fun while it lasted, but cooler morning temps paired with coffee shop AC had me shaking in my [non-existant] booties, so it was all "hi ho, hi ho, it's back into socks my feet do go." And why I felt the need to mention that is beyond me, but I didn't have a chance to do enough legitimate thinking out loud yesterday, so that's my brain's lame attempt at trying to make up for it. Moving right along…
I have a giveaway for you today. And I know it's a little cliche to hold a giveaway whenever a blog birthday rolls around, but I'm doing it anyways and I have a feeling you'll like this one… especially because it's #notsponsored and comes straight from the heart.
I just really wanted to show you guys how much I appreciate you and all the support you've given me throughout the years, and if that means throwing free stuff at you, then hey… I can live with that. I honestly don't think I'd be blogging if it weren't for you, because as much as I enjoy the creative process behind it, blogging wouldn't mean nearly as much to me without the human interaction that comes with it. So thank you for that.
And because I have to stop before I start getting all misty eyed, here's what's up for grabs…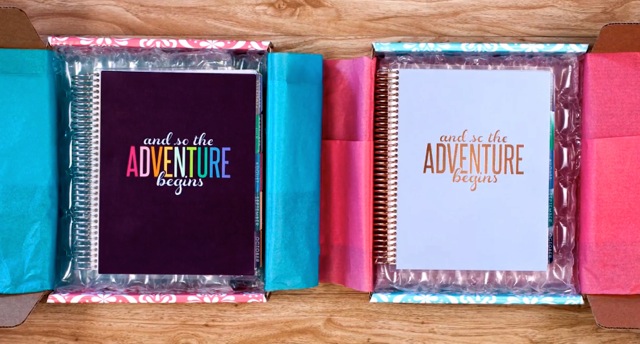 Not one, not two, but three Erin Condren Life Planners… for three years of blogging 😉 They're obviously not the exact ones in the picture since they'll be sent to you straight from EC, but you get the idea. Go here to check them out.
You've seen me gush about how much I love mine, so it was the first thing that came to mind when I was trying to come up with something for this giveaway… especially since I've had so many of you tell me how much you love them but can't justify the hefty price tag.
I decided to go with 3 of the ready-to-ship options because: a) they ship way faster, b) I don't have to worry about screwing up the customization, and c) they come with a free coupon code that let's you pick and customize your own cover in the future. It's #wins all around.
So go ahead and use the Rafflecopter widget below to enter. The giveaway ends at midnight on Wednesday, September 2nd, and is open internationally. I'll be announcing the winner on Thursday, September 3rd. Good luck!

More places to find me!
E-mail — [email protected]
Twitter — runwithspoons
Facebook — runningwithspoons
Pinterest — runwithspoons
Instagram — runwithspoons
Bloglovin — runningwithspoons