Happy Sunday, friendly faces! 😀
I'm going to keep this brief because I'm currently sitting out in the middle of the woods ninjaing wifi off my cell phone and the reception is kind of sketchy so I have no idea when it's going to boot me off. I didn't want to miss out on sharing some Link Love with you guys, though, so here's a pretty great collection of links that I've been loving over the past week… just for your Sunday morning/afternoon/evening reading pleasure 😀
As for me, I'm off to do some more galavanting in the woods, so I'll see you guys in a few days!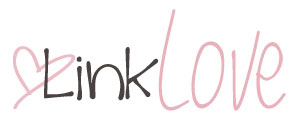 In my head…
. fitness .
How to Headstand via The Almond Eater.
A great step-by-step picture tutorial for how to pull off a headstand.
Rise and Shine Workout via Neila Rey.
A quick workout to get your heart pumping in the morning.
4 Treadmill Workouts That Are Actually Fun via Hello Healthy.
Some great ways to take the 'dread' out of the dreadmill.
. health .
10 Tips for Shopping at Farmers Markets via Chelsea's Healthy Kitchen.
Helpful tips on how to make the most of your visit to the farmers' market.
The Best iPhone and Android Apps for Healthy Living via Bagels to Broccoli.
A great list of healthy living apps for your phone!
36 Foods That Heal Common Health Problems via Bembu.
Nature gives us so many amazing medicines. A great list of foods and their healing properties.
What Every Woman Needs to Know About Overeating and Weight Gain via Well Intentioned.
Why you shouldn't beat yourself up over an indulgent weekend.
The Mind-Water Connection via Hello Healthy.
Why it's extremely important to keep yourself properly hydrated.
. happiness .
Food Shaming via Live Fit.
No food is going to kill you and it's time to stop labelling certain foods as the devil. Health is just as much mental as it is physical, and restriction/deprivation isn't good for anyone.
I Know the Secret to Skinny via The Healthy Maven.
An incredibly honest and inspirational post about accepting your body the way it is rather than sacrificing happiness just to fit into a smaller pair of jeans.
Numbers via Beyond Bananas.
How much do you let numbers control your life and happiness?
18 Ways You're Making Your Life Harder Than It Has To Be via Marc and Angel Hack Life.
Life is simple… we just shoot ourselves in the foot by making it more complicated than it has to be.
Chuck Out Envy, Comparison and Judgment via Fit Swiss Chick.
The only person you should compare yourself to is yourself.
Advice for People in Their Twenties via Daily Zen List.
Some great things to keep in mind while you're living out your 20's.
Best Places to Get Free E-Books via Fried Beef.
A great list of places where you can download free e-books of some great classics.
25 Unbelievable Places to Visit in America Before You Die via Dashburst.
Don't have to travel too far to see some pretty amazing things…
25 Touching Photos That Will Grab You by the Heart via WeBlaster
It's so refreshing to focus on all the good that's out there…
. beauty .
18 Hair Hacks, Tips, and Tricks via Gurl.com.
Some pretty great hacks to get a little bit more oomph out of your hair.
. blogging .
10 Tips for Growing Your Food Blog via Sally's Baking Addiction.
Great tips on how to grow any sort of blog from a pretty amazing blogger!
Living YOUR Life via FueledByLOLZ.
Would you still blog if you had no readers? A great, thought-provoking post!
How to Use Google Analytics via The SITS Girls.
Knowing your numbers is super important if you're planning on working with companies and advertisers!
For my belly…
Cinnamon Bun Oatmeal Pudding via The Big Man's World.
A doughy oatmeal bowl that tastes just like a cinnamon bun? Uhm…. YES.
Healthy Chocolate Almond Spread via Fit Swiss Chick.
Chocolate.almond.butter… how much more convincing do you need?!?
Breakfast Chocolate Frozen Yogurt via Chelsea's Messy Apron.
As if I needed any more reason to eat chocolate for breakfast. Not only does this look delicious, but it's also healthy!
The Ultimate Salad in a Jar via Hungry Healthy Girl.
A great tutorial on how to make a portable salad in a jar so that you an take it with you when you need to pack a healthy lunch!
15 Ways to Use Ice Cube Trays via The Lean Green Bean.
Some creative ideas to use ice cube trays for more than just making ice!
Chocolate Cheesecake Bars via Food Faith Fitness.
Holy mother of chocolatey goodness. These are un.REAL.
Coconut Vanilla Latte Protein Bites via Cotter Crunch.
An amazing flavour combo from the Healthy Bite Queen herself!
Easy Spicy Ginger Salmon via The Big Man's World.
I may not be a fish lover, but I know a good recipe when I see one. And this? This is a good one.
29 Genius Ways to Eat Greek Yogurt via Buzzfeed.
You guys know I'm obsessed with this stuff… and I can't help but throw in a little shameless plug 😀
Your links…

Three things you did yesterday; three things you're going to do today. Go!
Yesterday: drove to Jasper, set up camp, [went hiking], and sat around by the campfire.
Today: probably more hiking and hanging around Jasper. All I know for sure is that white water rafting is on the agenda 😀
More places to find me!
E-mail — [email protected]
Twitter — runwithspoons
Facebook — runningwithspoons
Pinterest — runwithspoons
Instagram — runwithspoons
Bloglovin — runningwithspoons