Honey, I'm home! 😀
Didya miss me? Because I missed you guys! My wifi connection was pretty much non-existent the entire time I was gone, so even though I was tempted to check in with you guys a few times over the weekend (does anyone else have trouble disconnecting 100%?!), there was literally nothing I could do. Nada. Zip.
The mountains were fabulous, though — seriously an amazing time. We ended up doing/seeing so much that it's hard to believe we were only up there for 3 days. I'll definitely be sharing some highlights from the trip, but seeing as we're already 6 days into August and I have yet to fill out a monthly 'currently' post, we're going to do that first… So here it is 🙂
. – . – . – .
Current book: I'm kind of in-between books at the moment. I always have a hard time getting into something new after coming off a really good series, and I'm not quite sure what to pick up next. Thankfully, Heir of Fire (the 3rd book in the Throne of Glass series) comes out in less than a month. Can.not.wait.
Current music: Still listening to Black Widow by Iggy Azalea, but after having it on repeat for pretty much two weeks straight, I have to admit that I'm getting a little sick of it. Time to find a new song to obsess over…
[youtube="https://www.youtube.com/watch?v=09EW8K-BqxA&w=560&h=315″]
Current guilty pleasure: Travelling. I know it seems like I'm always going somewhere, but that's because it's honestly what I live for. I love seeing new places and experiencing new things, and while I do occasionally jet off to Hawaii or Vegas, I also go on road trips with my family and sleep in the dirt with my friends. It's a big world out there — I'd like to see as much of it as I can.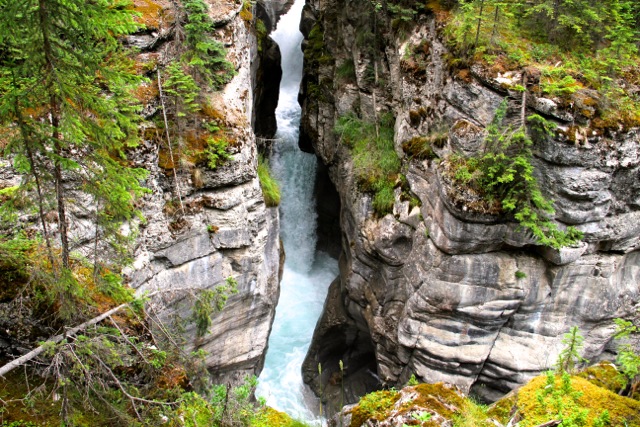 Current nail colour: I keep meaning to paint my nails with a fun summer colour, but I can't seem to get away from the Hard as Nails nail strengthener that I mentioned in my July favourites… I just love what it does to my nails too much to give it up. That and I'm kind of in love with the fact that I don't have to worry about chips.
Current drink: Kombucha… but whyyyyyy does it have to be so expensive?! 😥 I die a little inside when I have to fork over $4.50 for one bottle, but I try to stretch it out by only drinking 1/3 – 1/2 a bottle a day. I'd love to learn to brew my own, but I'm kind of paranoid that I'd do something wrong and make myself sick <– worst nightmare.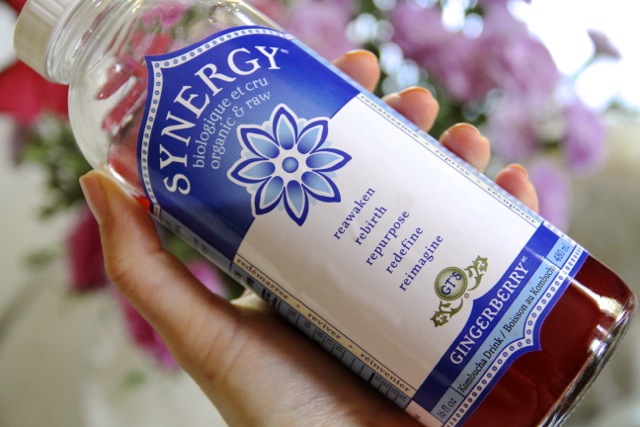 Current food: ALL the cereal. The obsession is real, friends…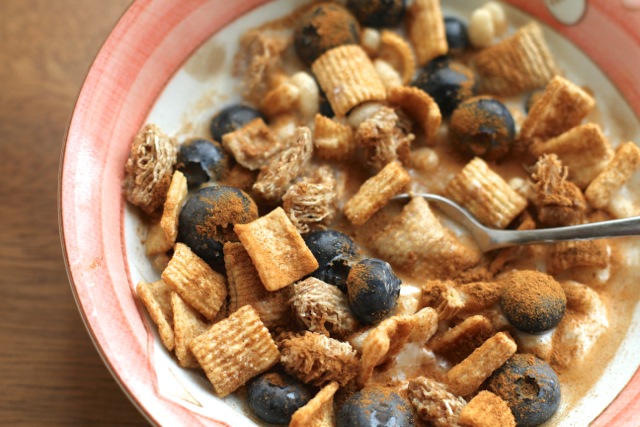 Current obsession: Other than cereal? This Evian facial spray. It's just a natural mineral water that comes out in a fine mist, but it's so incredibly refreshing to spray on your face throughout the day — I carry a bottle around with me pretty much everywhere I go.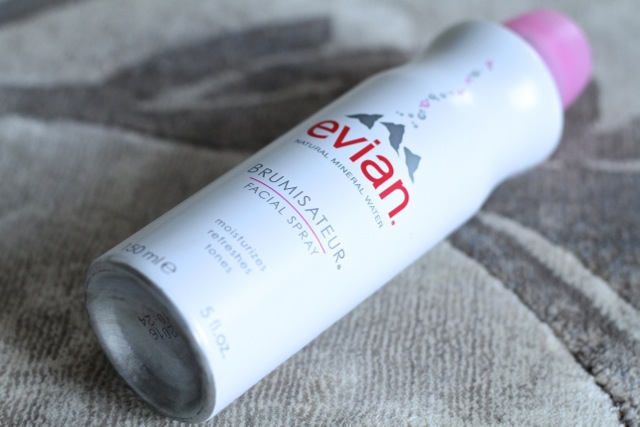 Current wish: To live in the mountains. I feel the most alive when I'm surrounded by mountains, forests, rivers, and lakes, and I'd give anything to be able to feel that way 100% of the time instead of only when I can go visit every few months. This used to be nothing more than a "yeah right, never gonna happen" kind of thought, but it's gotten to the point where I'm pretty set on making it happen within the next 5 years.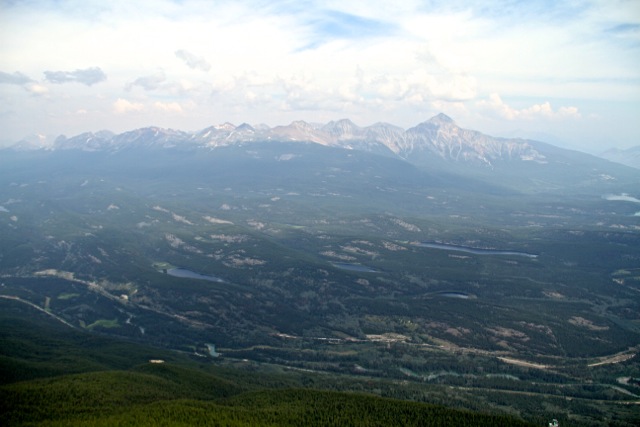 Current need: A new memory card for my camera. I forgot to pick one up before taking off for the weekend, and having to go back to delete old pictures before I could take new ones was the bane of my existence.
Current triumph: Not getting eaten by a bear while camping, not falling off the side of a mountain while hiking, and not drowning while white water rafting. Great successes, all of them.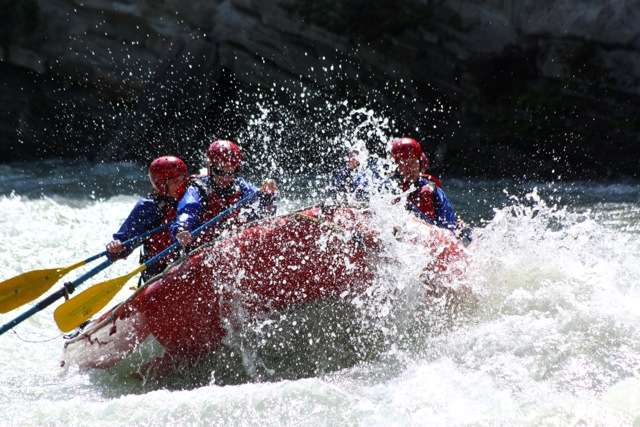 Current bane of my existence: Mosquito bites. Anyone wanna play connect the dots on my legs? 😀
Current indulgence: A Prada Saffiano Lux bag. I'm a purse girl — hands down. Shoes are shoes, but purses are purses… know what I mean? I've been going back and forth on the idea of buying a really nice designer bag for years and years now, and finally decided to treat myself on my last trip to Vegas. I'm kind of in love.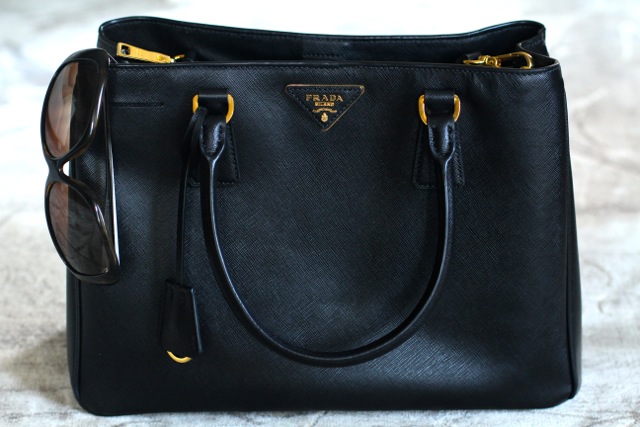 Current procrastination: Going out and actually buying aforementioned memory card. You guys — this is super embarrassing. I mentioned needing one in April and I still haven't gone out and gotten one — I just keep deleting old pictures! No more excuses. Going to pick one up today, along with Divergent. Hold me to it.
Current blessing: Having a job that I love. Never in a million years did I ever think that I'd end up where I am right now — health coaching and blogging. I'm still a little ways away from turning this into a full-time gig, but all signs are definitely pointing in that direction!
Current excitement: Planning another trip 😀 You know the family road trip that I went on last fall? My parents want to do another one this year. We're not 100% sure where we want to go yet, but I'm just happy to be able to see something new.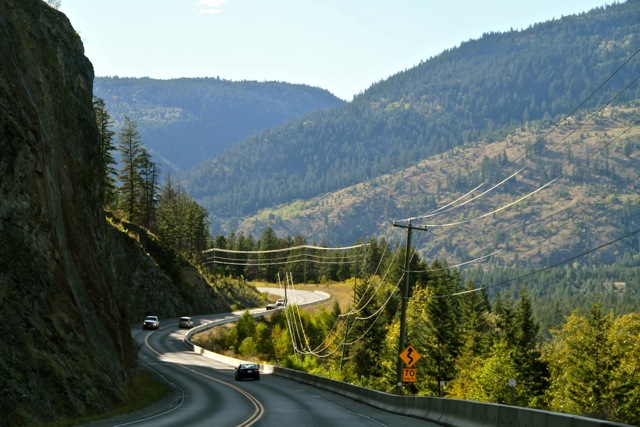 Current mood: Is hungry a mood? Because that's definitely the most salient thing I'm feeling right now 😆 I think all the galavanting up and down mountains that I did over the weekend is starting to catch up with me. Holy.wow.
Current link: Only about a bajillion unread posts in Bloglovin 😯 I should probably get on that…
That's all for me today! See you guys tomorrow with a trip-inspired Thinking Out Loud 😀

Your turn! Give me your current:
1) … food.
2) … wish.
3) … triumph.
4) … excitement.
5) … mood.
More places to find me!
E-mail — [email protected]
Twitter — runwithspoons
Facebook — runningwithspoons
Pinterest — runwithspoons
Instagram — runwithspoons
Bloglovin — runningwithspoons