Happy Sunday, friendly faces!! 🤓
How's your weekend going? I was up at 3:45am yesterday (I know… but I made the mistake of hopping on my phone and couldn't fall back asleep), so I spent most of the day in this strange half-awake, punch drunk state and didn't really get up to anything interesting. It was pretty brutal… and if I seem a little loopy right now, it's because it's late and all I can think about is going to bed. I should probably stop putting these off intros to the last minute, eh?
BUT! Between being too tired to put real clothes on and a gloomy day that wasn't overly inviting, I did manage to get ahead with a bunch of blog work this weekend… which is epic since I'm headed to BC for 10 days next weekend and didn't want to leave Spoons high and dry. I also took a little trip out to the Y, hoping that a workout would wake me up… which it did for a while, until I crashed hard and spent the rest of the night reading on the couch.
And now, if you'll excuse me, I'm going to head to bed [and pray that tomorrow morning isn't a repeat of today]. Love you guys, and thanks so much for all the sweet comments and messages for Spoons' birthday! If you missed that [and the brownies that went with it], go check it out! And then enjoy some of the awesome links I came across this week.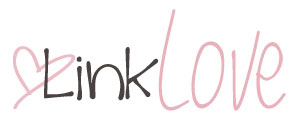 . fitness .
Workout Myths Your Personal Trainer Is Tired Of You Believing via Popsugar Fitness.
With so much information out there, it's hard to know what to believe.
A Yoga Flow For Digestion and Relaxation via Peanut Butter Runner.
Because stretching and focusing on your breathing work wonders when you're feeling bloated. Or stressed.
. health & beauty .
7 Dimensions of Wellness via Alive.
Health depends on so much more than how well we eat and how much we exercise. Don't neglect the other areas!
Here's Why You Should Fidget More via Mind Body Green.
Remember everything the told you about sitting still in grade school? Forget all that and fidget – it's better for your health.
. life stuff .
Brutal Truths That Will Make You A Better Person via Tranquil Monkey.
They're definitely a little harsh, but also incredibly freeing
5 Myths About Setting Boundaries That Steal Your Joy via Tiny Buddha.
A great read for anyone who has a hard time standing up for themselves and saying no.
Random Facts via Fact Slides.
DO NOT click this link unless you're willing to spend a good chunk of time checking out hundreds of random facts. DO click it if you want to be a pro at trivia games. I made it to about 350 before I had to stop 😂
8 Weird Food Combinations That Taste Surprisingly Delicious via Spoon University.
#2 makes me die a little inside, but I'm super curious about #8.
. blogging .
9 Types of Social Media Content You Should Be Sharing via The SITS Girls.
Varying up what you share on social media is a great way to get more engagement, and this post has some good ideas on what you could include in your schedule.
12 iPhone Photography Tips To Make Your Photos Pop via Personal Creations.
No DSLR? No worries! You can take some pretty awesome photos on your phone, especially if you follow these helpful tips.
20 Blogging Must-Haves via The SITS Girls.
A helpful list of things to include on your blog. A lot you probably already have, but some you  might not have thought of.
10 Tips To Optimize Your Presence On Pinterest via Razor Social.
Pinterest is an amazing source of traffic, so make sure you're making the most of it!
Plan The Ultimate Pinterest and Instagram Strategy via The Tailwind Blog.
A super in-depth guide at visual marketing, including a tonne of tips to help you engage your audience and grow your followers.
. food .
Healthy Double Chocolate Zucchini Bread via Ambitious Kitchen.
I love that this is so allergy friendly! It's vegan, gluten-free, nut-free, and SO ridiculously moist and chocolatey.
Zucchini Peach Streusel Muffins via Half Baked Harvest.
I would have never thought to combine peaches and zucchini, but I'm diggin' it! And that streusel 😍
Toasted Gnocchi with Mushrooms, Basil, and Parmesan via Gimme Some Oven.
So much comfort in this dish. I mean, toasted little potato balls?!? Can you EVEN?!?
Chewy Oatmeal Zucchini Cookies via How Sweet Eats.
Would you put veggies in your cookies? You should, because these look SO good.
Quinoa Pizza Crust via The Iron You.
It's like eating a bowl of quinoa in pizza form! And something a little closer to traditional pizza crust if you're looking to step away from the wheat but not go all the way to cauliflower.
Your links…

Let's chat!
3 things you did yesterday; 3 things you're doing today. Go!
Yesterday: made and shot a handful of recipes, went to the Y, and vegged with a book.
Today: heading to the mall to do some hopping, having dinner with the fam, and going to church.
More places to find me!
E-mail — [email protected]
Twitter — runwithspoons
Facebook — runningwithspoons
Pinterest — runwithspoons
Instagram — runwithspoons
Bloglovin — runningwithspoons
Snapchat — runningspoons