Happy Sunday, friendly faces! 😀
How's the weekend been treatin' ya thus far? Good? Good! Truth be told, I've barely even realized that it's the weekend… probably because I've spent most of it either working or running errands. Womp, womp.Buuuuuut I've been trying to get ahead on a few things so that I don't fall behind when I leave for Whistler at the end of the week, so at least there's that to look forward to.
You know what I miss? The days where weekends actually meant something — something other than "finally" getting a chance to go grocery shopping or doing those 2 loads of laundry that you've been putting off all week. The days where you'd wake up early just to catch the good cartoons on TV and sit on the couch in your PJs eating sugary cereal until noon. This grown-up stuff is for the birds. And these links are for you 😛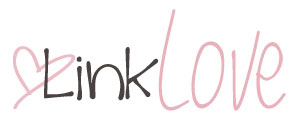 In my head…
. fitness .
Do You Really Need That Post-Workout Shake? via Hello Healthy.
Just how important is that 30 minute post-workout time window?
8 Minutes to a Stronger Core via Fuel Your Future With Tina.
A great little core workout! Because having a strong core goes on to affect so many other aspects of your training & daily life.
Arm Toning Workout via The Almond Eater.
A great collection of exercise to sculpt those guns!
The Complete Guide to Workout Nutrition via Visual.ly.
A helpful infographic covering what to eat to optimize your training.
16 Tips to Triple Your Workout Effectiveness via Zenhabits.
Get more out of your workouts with these helpful tips!
. health .
This is What Dieting Does to Your Body via Better With Sprinkles.
Restrictive dieting does not work, and you're only making things harder for yourself in the long run.
Ditching the Diet Mentality via Clean Eats Fast Feets.
"Eat foods you love in the right quantities"… Amen. I couldn't have said it better myself.
5 Weird Signs That You're Vitamin Deficient via The Daily Details.
Our bodies are constantly communicating with us — we just need to learn how to listen.
18 Foods That Fight Common Ailments via Mother Nature Network.
Food really is the best kind of medicine…
. life .
25 Things to Remember When Life Gets Rough via Marc and Angel Hack Life.
Rough patches are inevitable, but these are some great reminders to help us get through them.
"Treats" & "Cheats": Examining Negative Language About Food via Bagels to Broccoli.
We really need to pay more attention to the words we use to describe our food…
19 Gorgeous Photographs of Wild Animals During Winter Time via DeMilked.
It may be kind of brutal, but winter sure is pretty…
Food Tips Life Hack via Food World.
Brilliant. Especially love the one about putting pancake batter into an old ketchup bottle.
Inspirational Quotes Collection via Shre Design.
Because who doesn't love having some great quotes to live by?
52 Global Tourist Attractions that Live Up to the Hype via Matador Network.
So my travel bucket list just got a whole hell of a lot longer…
These 50 Photos Will Blow You Away via PxlEyes.
Speechless…
16 Things I Wish They Taught Me In School via The Positivity Blog.
The most valuable lessons we learn come from outside the classroom…
. blogging .
Overcome the Newbie Blogger Blues and Stay Motivated via The SITS Girls.
Being a newbie blogger is tough. Here are some great tips to keep you motivated!
How to Blog and Work 9-5 via Skinny Fitalicious.
Great tips on how to still fit blogging into a busy schedule!
For my belly…
Milk and Cookie Pops via That Baker Chick.
A fun new way to enjoy the classic combo of cookies 'n' milk.
Kettle Corn Baked Potatoes via The Big Man's World.
Sweet and salty baked potatoes?! Talk about all sorts of delicious brilliance!
Glowing Skin Smoothie via Sally's Baking Addiction.
Because having glowing skin starts from the inside out.
Instant Oatmeal Packets via The Baker Upstairs.
A great alternative to store-bought instant oats!
Banana Muffins with Chocolate Chips via Food Faith Fitness.
Do you have a favourite muffin? Banana chocolate chip is definitely one of mine!
Fluffy Chunky Monkey Pancakes via Apple of my Eye.
There really are no words for how amazing these look…
Almond Joy Cookie Dough Smoothie via Savory Style.
You don't wanna miss my latest post on SS! Chocolate, coconut, cookie dough. Yum!
Greek Yogurt Banana & Oat Bread via Chelsea's Messy Apron.
I'm a huge fan of baking with Greek yogurt, and this bread looks amazing!
Your links…

Three things you did yesterday; three things you're going to do today. Go!
Yesterday: ran lots of errands, worked on some recipes, and went to an outdoor festival.
Today: going to church, meeting a friend for lunch, and going to my parents' for dinner.
More places to find me!
E-mail — [email protected]
Twitter — runwithspoons
Facebook — runningwithspoons
Pinterest — runwithspoons
Instagram — runwithspoons
Bloglovin — runningwithspoons