Happy Sunday, friendly faces! 😀
First thing's first — pancakes. If cartoons are Saturday's thing, then pancakes are most definitely Sunday's. And guess who just so happened to post a recipe for zucchini Greek yogurt pancakes the other day? Mmm hmm…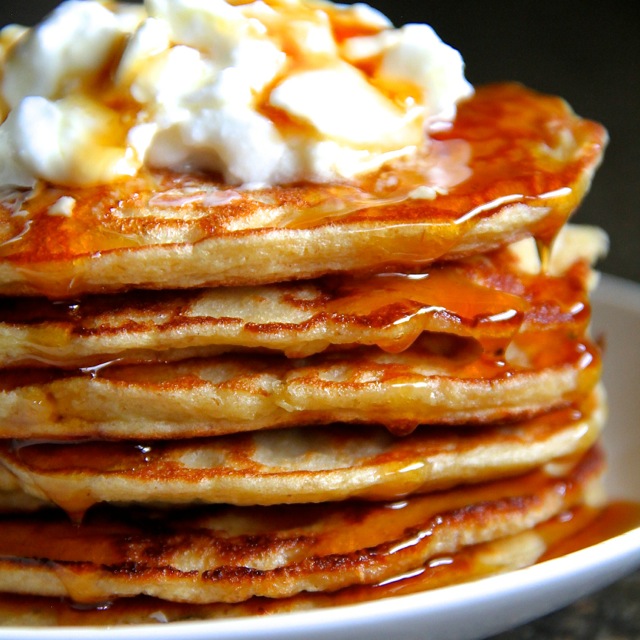 Breakfast, sorted 😉 And if you're reading this after breakfast, then pancakes for lunch or dinner is always a good idea. Just saying.
And you know what goes good with breakfast? Some good quality reading material… and I just so happen to have some of that for you as well.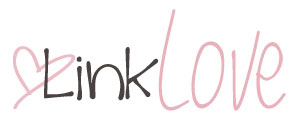 For my head…
. fitness .
5 Yoga Poses to Help Improve Digestion via Spoon University.
Because sometimes we all need a little help on the digestion front…
No Gym? No Problem! At Home Cardio Workout via Popsugar.
For those days where you can't be bothered to leave the comfort of home but still want to get a workout in.
The Only 5 Exercises You'll Ever Need via Huffington Post.
I don't know about the only ones, but they're definitely moves you might want to consider adding to your routine.
. health .
5 Healing Spices via Experience Life.
Cinnamon (and a few others) on ALL the things!
Bad Habits Put Many Contact Lens Wearers at Risk via Fox News.
Totally guilty of so many of these things 😯
The 8 Best Produce Picks for Late Summer via Huffington Post.
Time to start eating ALL the melons! As if I haven't been doing that over the past couple of months anyways…
. life .
Beauty Basics Every Woman Should Know By the Time She's 30 via eHow.
A great list of resources for everything from the everyday natural look to special occasions.
30 Quick Stories That Will Make You Think Differently via Marc and Angel Hack Life.
Wow. Some pretty powerful examples of how a simple shift in perspective can radically change a situation.
25 Incredible Novels You Must Read at Least Once in Your Life via Lifehack.
Super helpful if you're looking for a book to read. Can't go wrong with the classics.
The 55 Most Useful Lifehacks Ever via Twisted Sifter.
Okay. These are seriously genius. And a lot of them I haven't seen before.
12 Reasons to Quit K-Cup Coffee via Thrillist.
Doh. Might be time to look into alternate methods to making coffee…
. blogging .
5 Easy Ways to Support Fellow Bloggers via Oh So Amelia.
Being a blogger means not trying to be an island unto yourself. Supporting others and making connections is one of the best things you can do!
10 More Tips for Growing Your Food Blog via Sally's Baking Addiction.
Great tips to keep in mind if you're looking to grow [any] blog.
How to Get Your Blog Groove Back via Allison Barrett Carter
Some easy steps you can follow to get back in your blogging groove after taking it easy over the summer.
Never Put an Image Before Your Words via Business 2 Blogger.
At least not if you want to drive more organic traffic to your blog.
For my belly…
Zucchini Banana Bread via Two Peas & Their Pod.
The best of both worlds in a soft and tender loaf that you can feel good about eating!
Salted Almond Dark Chocolate Coconut Bites via Making Thyme for Health.
How amazing does this flavour combo sound?! Answer: very.
Summer Skillet Gnocchi via How Sweet Eats.
Can we say summer comfort food at its finest? Holy.yum this bowl is perfection.
Fig Newton Breakfast Smoothie via Cotter Crunch.
Because who doesn't want a drinkable cookie!?
Sweet Potato Chickpea Salad via Minimalist Baker.
Amazing. Serve this to anyone who says salads are boring and they'll be singing a different tune.
Apple Pie French Toast Oatmeal via The Big Man's World.
Yay for fall-inspired breakfasts! Get excited!
Your links…

3 things you did yesterday; 3 things you're doing today. Go!
Yesterday: went for a run in the river valley, ran some errands, and did a little bit of experimenting in the kitchen.
Today: going to church, meeting a friend for coffee, and going over to my parents' for dinner.
More places to find me!
E-mail — [email protected]
Twitter — runwithspoons
Facebook — runningwithspoons
Pinterest — runwithspoons
Instagram — runwithspoons
Bloglovin — runningwithspoons