Guess what! Guess what!?!?
We're kicking off Birthday Week here on Spoons! Not my birthday week, which is in the middle of winter and just after Christmas when no one is excited, but Spoons' birthday week! My baby will be 4 years old next Saturday 😁
It totally snuck right up on me, too. I was looking through my planner and saw that I had a "birthday" sticker stuck on August 27th. I was like… August 27th?? I don't know anyone with a birthday on August 27th… do I?! Insert a few minutes of me panicking that I forgot a friend's birthday, until I went back to check in last year's planner and saw that August 27th was Spoons' big day. Thank goodness for planners, eh?
Speaking of which, I may or may not have a special birthday giveaway which you may or may not be able to guess the prize(s) of based on the one from last year, so keep an eye out for that on Wednesday 👀
And now, without further ado, let's get to the link love!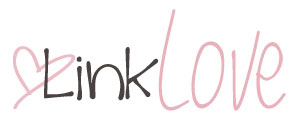 . fitness .
Best Fitness Apps That Are Cheaper Than Your Gym Membership via Popsugar Fitness.
Getting healthier shouldn't break the bank! Here's a great list of some apps you can download if you're looking to follow a workout program but don't want to pay crazy prices for a trainer or classes.
No-Fuss Nutrition For Runners via This Runner's Recipes.
It's so easy to overcomplicate eating with all the conflicting information out there, when it's really pretty simple!
Killer 30-Minute Cardio-Boxing and Core Workout via PopSugar Fitness.
Get a great heart pumping workout in and relieve stress at the same time!
. health & beauty .
How To Feel Good In Your Skin via Tiny Buddha.
Love these 7 powerful lessons on beauty. Your body doesn't have to change at all for you to feel and look more beautiful.
5 Ways To Boost Your Gut Health & Fight Inflammation via Mind Body Green.
Inflammation is associated with many chronic diseases as well as faster aging and weight gain. You want to reduce it as much as possible, and diet is a great way to do that!
. life stuff .
How To Change Your Negative Attitude via Marc and Angel.
Sometimes the only thing we have any real control over is our own thoughts, and we can "[learn] to think better so [we] can ultimately live better, no matter what." I definitely recommend watching the video clip in this one.
Your -______- Doesn't Define You via Erin's Inside Job.
You don't have to let anything that's happened in your past limit you in the future. Every single moment, you can decide who you want to be 👊🏻
You're Not Responsible For Other People's Feelings via Introvert, Dear.
A great read for anyone who's ever had a hard time speaking up because they felt like their personal needs are weird and inconvenient to others.
A Guide To Overcoming Procrastination and Finding Focus via Zen Habits.
A great explanation of why we procrastinate and tips on how to overcome those maladaptive habits.
. blogging .
What To Do When You Feel Like Nothing Is Working via The SITS Girls.
It's pretty normal to get in a bit of a funk when you feel like your blog is stagnating. Here are some great ways on how to deal with blogger burnout!
What To Charge For Collaborations As A Blogger via Zanita Studio.
Figuring out your rates can be one of the hardest things about doing sponsored work, especially since not many people really talk about it. Here's a useful post to get you started!
3 Pinterest Tricks to Grow Your Traffic On Autopilot via Melyssa Griffin.
Pinterest is probably the best tool you have when it comes to growing your blog traffic, and these awesome tips will help you make the most of it.
. food .
One Bowl Vegan Chocolate Cookies via Hummusapien.
Soft and chewy cookies with perfectly crisp edges?!? Be still my racing heart.
Banana Muffins with Olive Oil and Dark Chocolate via How Sweet It Is.
I love how she said that olive oil doesn't require any melting so it's 1 less step than coconut oil 😂 So true!
Pizza Pasta Salad via Gimme Some Oven.
Pizza and pasta combined! Basically what dreams are made of.
Peanut Butter Hummus Brownies via Eating Bird Food.
Embrace the hummus! It'll give you gooey flourless brownies without the need for any butter or oil!
Spinach Lentil Veggie Buergers via Clean Eats, Fast Feets.
Embrace the green burger! At least when it's made with spinach and loaded with plant-based nutrition.
Your links…

Let's chat!
3 things you did yesterday; 3 things you're doing today. Go!
Yesterday: a little bit of shopping, worked on some recipes, and went to the Y.
Today: meeting a friend for coffee, having dinner with the fam, and going to church.
More places to find me!
E-mail — [email protected]
Twitter — runwithspoons
Facebook — runningwithspoons
Pinterest — runwithspoons
Instagram — runwithspoons
Bloglovin — runningwithspoons
Snapchat — runningspoons