Happy Sunday, friendly faces! 😀
It's that time of the week again! The day where I share some links that I've been loving with you guys and hope that you enjoy them as well!
I really wish that I could come up with some better intros for these posts, but writing those suckers is the bane of my existence and I'd much rather you spend your time checking out these awesome links than listening to me ramble… which you're doing right now 😉 And is it just me or do I keep adding more and more links each week? Oops. So much to read… so little time!
Love ya! See ya tomorrow!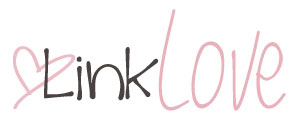 In my head…
. fitness .
10 Tips to Help Training in the Heat via Fuel Your Future With Tina.
Summer may be on its way out, but we still have a few months of warm weather remaining, and these great tips will help keep you safe in the heat!
7 Body Weight Exercises to Get You Fit Anywhere, Anytime via Mind Body Green.
I'm a huge fan of body weight exercises, not only for their effectiveness, but convenience as well!
. health .
5 Food and Fitness Tips and Tricks via Cotter Crunch.
Love these tips! Especially #3 and #4.
5 Simple Diet Changes via The Lean Green Bean.
Healthy living doesn't have to be complicated! There are tonnes of simple things you can do that make a big difference.
Maximize Recovery and Reduce Stress via Cotter Crunch.
A super informative post about all of the different stresses placed on our bodies, and the foods we can eat to help reduce free radical damage.
27 Easy Ways to Eat Healthier via Crazy Food.
Simple but delicious swaps that you can make if you're looking to eat healthier.
How Stress Can Affect Your Weight via Hello Healthy.
There's a little more to it than simply turning to our favourite comfort foods…
10 Habits in Your 20's That You Might Regret Later in Life via Mind Body Green.
Now that I'm rounding out my 20's, I definitely notice a big difference in my body's ability to tolerate abuse. I'm not as young as I used to be!
. life .
12 Toxic Behaviors That Push People Away From You via Marc and Angel Hack Life.
A few personality traits to work on if you don't want to be that person…
Choices via The Cookie ChRUNicles.
"The more you value yourself, the more often you will stop yourself from making excuses and learn to instead make quality choices."
10 Choices You Won't Regret in 10 Years via Marc and Angel Hack Life.
At the end of the day, we regret the things we didn't do more than the things we did.
How to Stop Comparing Yourself to Others via Wholeheartedly Healthy.
Great tips on how to stop robbing yourself of joy by needlessly measuring yourself against others.
17 Mesmerizing Before and After Photoshop GIFs via Buzzfeed.
Because it's always good to be reminded that what we see in magazines isn't REAL.
10 Wise Choices to Skyrocket Your Happiness via The Change Blog.
I'm a firm believer that happiness is a choice, and that anyone can become happier with some conscious effort.
How to Change Your Life: A User's Guide via Zen Habits.
'You will never change your life until you change something you do daily.'
. beauty .
DIY Coconut + Rose Body Scrub via The Beauty Department.
A luscious at-home body scrub to pamper your fabulous self with!
19 Clever Beauty and Makeup Hacks That You Need to Use via Xenlife.
Love these! Great makeup hacks that'll safe you some time and frustration.
21 Knock Out Beauty Products Hiding at Your Drug Store via Thought Catalog.
You don't have to spend a fortune on makeup to find some great products!
. blogging .
How to Blog to Get RESULTS for Your Business via Kamila Gornia.
Great tips on how to put a more professional spin on your blog.
How to Style Pictures on a White Background via PopCosmo.
A helpful tutorial if you want to learn how to get those crisp white background shots for your blog.
July Income Report via Apple of my Eye.
Yes, you can make money blogging! An inspiring and informative post.
5 Simple Ways to Get More Visitors to Your Blog via Slim Sanity.
Good things to keep in mind if you want to drive more traffic to your blog!
How to be a Confident Blogger Without Sounding Like a Know-it-All via Blogging on the Side.
Or… how to share your knowledge and expertise without coming off as a jerk.
Help! I Think I Suck at Blogging! via Lifeblooming.
Some helpful things to consider if you feel like your blog may be stagnating.
For my belly…
High Protein Oatmeal Waffles via Khushboo's Blog.
Easy and delicious, with a short ingredients list that doesn't include any protein powder!
Southwestern Sweet Potato Skillet via Making Thyme for Health.
Absolutely dying over all of the delicious flavours in this dish!
Chickpea Avocado Pasta Salad via Savory Style.
My latest recipe over at SS! Cool, creamy, and loaded with flavour! Perfect for the summer.
No-Bake Almond and Apricot Granola Bars via Flour and Aprons.
Loving the wholesome ingredients in these easy to make bars!
Flourless Chocolate Chip Brownies via Primavera Kitchen.
Brownies made with an almond butter base?! Be still my pounding heart…
Coffee Cheesecake with a Chocolate Cookie Base via Southern In Law.
Loving the sound of this! I honestly never would have been able to tell it's healthy.
13 Smoothies You Can Make in Your Dorm Room via Buzzfeed.
A great collection of some pretty delicious smoothies. Also a shameless plug

Chickpea Flour Breakfast Pizza via Hummusapien.
The delicious combo of avocado and eggs on a soft and doughy chickpea crust!
Healthy No-Bake Double Coconut Rice Crispy Squares via The Big Man's World.
You guys know how I feel about rice crispy squares. Loooooove. And even more when chocolate and coconut are involved.
No-Bake Chocolate Lover's Granola via Chelsea's Messy Apron.
Lots of chocolate and no ovens required?! Genius!
Your links…

Three things you did yesterday; three things you're going to do today. Go!
Yesterday: grabbed coffee with a friend, got ahead on some recipe development and blog work, and went to see The Giver.
Today: going to church, possibly going to do some shopping at the mall, and heading to my parents' for dinner.
More places to find me!
E-mail — [email protected]
Twitter — runwithspoons
Facebook — runningwithspoons
Pinterest — runwithspoons
Instagram — runwithspoons
Bloglovin — runningwithspoons