Happy Sunday, friendly faces! 😀
I feel like I use that line to open up all of these Link Love posts, but it works and it's kind of become my thing, so why mess? Starting a post is probably my least favourite part of the whole writing process, and I'll usually skip the intro entirely and come back to it at the very end… which doesn't always work in my favour because it'll sometimes have me writing at 11:52pm the night before. As is the case right now.
So how's your weekend been so far? Mine's been a nice mix of work and play, fuelled predominantly by a batch of these Flourless Double Chocolate Cherry Brownies…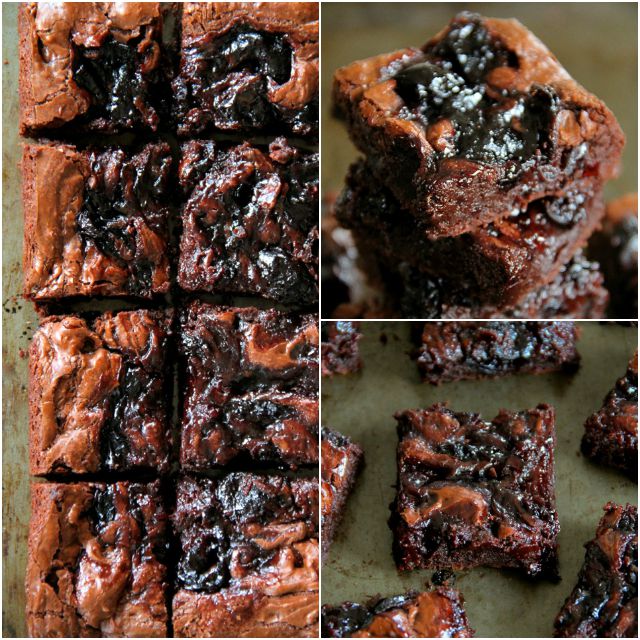 …. which you should really go check out the recipe for if you haven't already. And when I say "a batch," I really mean a batch… as in, not one crumb got left behind. Thank goodness it cooled down so that I can turn on my oven without wanting to die — I may just have to whip up some more… to share with my parents when I go over there for dinner tonight. Obviously 😛
But that's enough rambling from me! You're here to find some good links, and I'm here to share them. Hope you find something you like, and I'll see you tomorrow!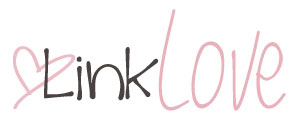 For my head…
. fitness .
Morning Exercise Mistakes and Fixes via Popsugar.
Make the most of your efforts to wake up early and exercise by following these smart practices.
Why Looking Fit Does Not Equal Being Fit via Life With Niki.
Having a 6-pack doesn't necessarily make you healthy or fit. There's a lot more to it that we often can't see.
7 Things That Will Happen When You Start Doing Planks Every Day via Lifehack.
Great reasons to add planks to your workout routine i you're not already doing them.
. health .
A PSA About Eating Disorders and Recovery via Better With Sprinkles.
A wonderfully honest post about recovery and the issue of keeping yourself in a pseudo recovery.
10 Ways to Keep Sitting All Day From Ruining Your Back via Mind Body Green.
With how much time we have to spend sitting for work and school, it's important to take steps to make sure it doesn't have a negative effect on our health.
20 Wonderful Health Benefits of Coffee via Lifehack.
As if I needed any more reasons to love my favourite hug in a mug. Stuff is liquid gold.
. life .
18 Reminders You Need When Things Don't Go Your Way via Marc and Angel Hack Life.
Some comforting and uplifting thoughts for those times where life throws you lemons.
15 Amazing Disney Memes for Fit Folk via Popsugar.
Literally died when I hit the Bambi one 😆 Ohhhh yes we can all relate.
My Clothes Don't Fit via Full of Life.
Super inspiring post about how to handle the weight gain that comes with recovery, and why it's not as bad as you might fear.
Stop Waiting to Love Your Body via The Domestikated Life.
… and focus on loving your life instead. Focusing on the physical will never bring you the happiness you're after.
22 of the Most Secluded Hotels in the World via Buzzfeed.
How amazingly peaceful would it be to stay at one of these?! Hard to believe places like this exist.
. blogging .
How to Optimize for Pinterest Search via Launch Ladies.
Great tips on how to rank higher in the Pinterest search engine, and thus drive more traffic to your blog.
6 Ways to Make Your Pins Go Viral via The SITS Girls.
While going viral depends a lot on luck, there are definitely things you can do to help your pins get noticed.
7 Tips to Writing Better Blog Posts via The SITS Girls.
Helpful tips to improve your writing and make you rock the socks off your blog posts.
July 2015 Traffic and Income Report via Pinch of Yum.
Always an inspiring and informative read if you're looking to turn your blog into a business!
For my belly…
Banana Pancakes: Taco Style via Food Faith Fitness.
Because who needs maple syrup and butter when you can stuff your pancakes like this?!
Parmesan Garlic Sweet Baked Potato Chips via Ambitious Kitchen.
Swoonworthy flavour combo in these healthy baked chips!
Almond Lemon Blueberry Pie Bars via Minimalist Baker.
A delicious solution to all those fresh blueberries you probably have hanging out in your kitchen!
3 Ingredient Flourless Peanut Butter Nutella Cookies via The Big Man's World.
For those times where you can't pick a nut butter camp. And you really want a quick cookie.
Maple Banana Pancake Bites via Cotter Crunch.
The delicious taste of pancakes in bite form — no flipping required!
Your links…

3 things you did yesterday; 3 things you're doing today. Go!
Yesterday: went for a run, ran some errands, and had a night out with some friends.
Today: going to church, working on some recipes, and heading over to my parents' for dinner.
More places to find me!
E-mail — [email protected]
Twitter — runwithspoons
Facebook — runningwithspoons
Pinterest — runwithspoons
Instagram — runwithspoons
Bloglovin — runningwithspoons