Happy Sunday, friendly faces! 🤓
How's your weekend going?! Today's my last day here in Vegas, and holy.snap… how has it already been 4 days?!?! We packed so much stuff into such a short time that there was barely any time to sit down and relax, but I'm oddly not feeling all that tired. Granted, I did somehow manage to sleep an average of 9-10 hours a night (!!!!), but still! It's been tonnes of fun.
Home's good too, though. Home with bed, and kitchen, and temperatures that aren't 43ºC (109ºF). Phew. Yeah. It's been hot around these parts, and I spent the first 2 days rocking a massive headache that I'm 99.9% sure was the result of dehydration. Apparently my little Canadian self isn't so good in the desert.
But now I'm rambling, so what's say we chat later and I let you guys enjoy these awesome links that I came across this week. I'm catching a red eye out tonight and getting in super early tomorrow morning, so I'll see ya at home!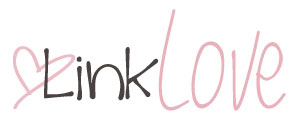 . fitness .
What To Eat Before And After A Morning Workout via Shape.
I love that they include explanations and examples for both light and intense workouts.
What I Gained When I Switched Up My Fitness Routine via Lunging Through Life.
A great read for anyone who feels anxious about cutting back on cardio or feels stuck in the same routine.
Walking HIIT Workout via Eating Bird Food.
You guys know I'm a huge fan of walking, and I'm seriously loving this heart-pumping workout!
. health & beauty .
What Your Skin Can Tell You About Your Hormone Health via Mind Body Green.
Our bodies give us a tonne of signs about what's going on inside us… we just need to know how to read them.
. life stuff .
How To Handle Changing Passion via Hello To Fit.W
What do you do if you suddenly find yourself not so crazy about the things you used to love?
The Secret To Getting The Body You Want via Mind Body Green.
Heck YES to approaching your journey to health with a positive loving mindset instead of a negative hating one.
Yes There Is Such A Thing As An Introvert Hangover via Introvert, Dear.
This one's for my fellow introverts who know what it's like to physically need solitude 💕
What You Need To Know When You're Considering A Big Scary Change via Tiny Buddha.
"To be reborn, you first have to die. To rise from the ashes, you first have to burn." LOVE.
. blogging .
Renew Yourself And Your Blog via The SITS Girls.
A great read for anyone feeling a little burnt out with their blog.
How To Use Group Pinterest Boards To Gain Blog Exposure via Jessica Slaughter.
Even though group boards took a bit of a hit when Pinterest changed their algorithms, they're still a great way to get more exposure if you can find great boards to contribute to!
A Simple, Stress-Free Social Media Strategy via Devan Danielle.
A seriously awesome post on how you should approach your social media, including ways to figure out how many times and at what time you should post to various platforms.
. food .
One Bowl Double Chocolate Banana Muffins via Beaming Baker.
There's nothing better than not having to clean up a huge mess in the kitchen, especially when that one dirty bowl yields amazingly healthy chocolatey muffins!
No Bake Almond Butter Cup Bars via Minimalist Baker.
Almond butter and chocolate may very well be my favourite combo ever, and these triple layer bars basically make me weak in the knees.
Summer Bliss Bowls via Pinch of Yum.
A bowl of late summer veggie goodness complete with sweet potato falafel and jalapeño ranch dressing!!
Almond Coconut Granola Bars via Cookie and Kate.
Have you tried the combo of almonds and coconut? Because it's amazing and I"m totally dying for the ingredients in these no-bake bars!
Apple Pie Peanut Butter Mug Cake via Cotter Crunch.
I love that it's vegan, and I love that it's a healthy dessert!
Your links…

Let's chat!
3 things you did yesterday; 3 things you're doing today. Go!
Yesterday: spent time by the pool, did a bit of shopping, and went to the club to see Tiesto.
Today: more pool time, probably more shopping, and flying back home!
More places to find me!
E-mail — [email protected]
Twitter — runwithspoons
Facebook — runningwithspoons
Pinterest — runwithspoons
Instagram — runwithspoons
Bloglovin — runningwithspoons
Snapchat — runningspoons