Happy Sunday, friendly faces! 🤓
So I'm not sure if you've noticed this, but tomorrow (aka: August 1st) also happens to be a Monday… which is pretty freaking awesome if you want to start working towards a goal or challenge because the combo offers just a liiiiiiittle bit of extra motivation.
It also happens to be a long weekend for us up here, which… doesn't really mean anything for me since I pretty much work everyday and I don't think I have any special plans, but still! I really enjoy this time of the year, so I figured I'd share that little tidbit with you guys.
I also wanted to share these awesome links, since that's what Sunday's are for. I hope you have a good one!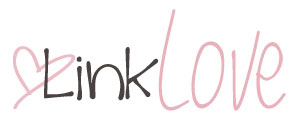 . fitness .
The Optimal Workout Music Playlist As Designed By Scientists via Medical Daily.
This one's a few years old, but it still sounds pretty interesting. Apparently the songs you should include in your workout playlist depend on a lot more than just personal taste.
How To Become A Morning Runner via FueledByLOLZ.
Helpful tips on how to beat the summer heat by switching your workouts to the morning.
A 5-Minute 100-Rep Bodyweight Workout via Popsugar Fitness.
What I love most about workouts like these? I can do them (or parts of them) in between long bouts of sitting at the computer and feel 100 times more energetic after I finish.
4 Common Exercise Mistakes via Pumps & Iron.
Form is super important when working out, both to prevent injuries and make sure you're getting the most out of every mood. This post has some great examples of common mistakes as well as how to correct them.
. health & beauty .
20 Quick and Healthy Salad Ideas via Run To The Finish.
So many great flavour ideas for anyone who's stuck in a rut!
Being Unfit May Be Almost As Bad For You As Smoking via New York Times.
It doesn't mean you have to be running marathons, but making sure to include a little activity into each day does wonders for your health.
. life stuff .
10 Hard Truths About The Heartbreaking Fantasies We Tell Ourselves via Marc and Angel.
The one about chronically procrastinating because of a fear of failure? Definitely hit home.
Don't Call Me Boring Because I Don't Like Parties via Introvert, Dear.
A great read for anyone who's ever felt guilty or boring for preferring to stay in on a Saturday night.
Name That Disney Character Quiz via How Stuff Works.
Because you guys know I'm a sucker for Disney. And a good quiz. I ended up with a 26/30 <- I had nooooo idea about a lot of the actors who did the voices.
10 Uncomfortable Deeds That Will Make You More Successful via Entrepreneur.
#4 and #10 are the bane of my existence. Work in progress!
How High Expectations Can Lead To Disappointment, Depression, and Anxiety via Tiny Buddha.
"We are taught to never be content with what we have and to always strive for more. But this greedy mindset is what has many feeling frustrated with their lives."
. blogging .
How To Write An Awesome About Page via Solopreneur Diaries.
Your 'about' page may very well be one of the most important pages on your blog, and this post has some great tips on things you can add to it to make it really stand out.
Top Pinterest Tips for Food Bloggers via Chopped Conference.
This one's a podcast, but it has some really valuable information if you can find the time to listen!
How To Get Results On Social Media via The SITS Girls.
Helpful tips for those looking to grow their followers or increase engagement without getting overwhelmed.
. food .
Strawberry Banana Bread Oatmeal Cookies via Amy's Healthy Baking.
Soft and chewy cookies that taste like banana bread with little bursts of strawberry flavour? Uhm… NEED.
Chickpea Taco Buddha Bowl via Diary of an ExSloth.
"a buddha bowl is a bowl packed so full that it has a rounded 'belly' on the top, like the belly of a buddha." <– I had no idea that that's where the name came from!
Summer Abundance Salad via Half Baked Harvest.
I seriously cannot believe how much goodness is packed into this salad. It's basically perfection.
Cold Brew Coffee Soda Floats via How Sweet It Is.
Coffee and ice cream?!?! I'm pretty sure I'd never be able to drink my coffee any other way.
Mexican Vegan Falafel Bites via Cotter Crunch.
Those flavours!! I want these in my mouth. Bad.
Your links…

Let's chat!
3 things you did yesterday; 3 things you're doing today. Go!
Yesterday: got a little bit of work done, went to Heritage Days, and spent most of the evening on the couch.
Today: a little bit more work, going out for my long ride, and going to church.
More places to find me!
E-mail — [email protected]
Twitter — runwithspoons
Facebook — runningwithspoons
Pinterest — runwithspoons
Instagram — runwithspoons
Bloglovin — runningwithspoons
Snapchat — runningspoons