Happy Sunday, friendly faces! 😀
I hope you're having an awesome weekend and enjoying better weather than we're getting up here in Edmonton…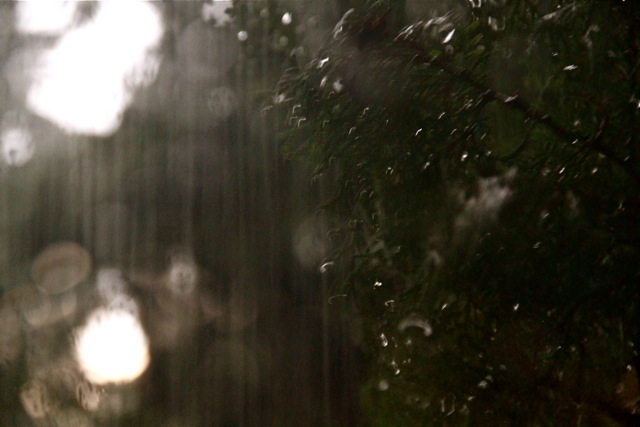 We had a big annual summer fair (K-Days) kick off this weekend, and I was really hoping to get a chance to go… buuuuuut it ended up raining on and off for pretty much the whole day so I spent most of my time working inside or running errands instead. Womp, womp. Fingers crossed that the skies clear up today, because even though I'm not the biggest fan of amusement park rides (motion sickness), I still love the atmosphere.
Speaking of love… It's Sunday, and you know what that means! Time to share the links I've been loving over the past week 🙂 I hope you guys are having a great day, and I'll see ya tomorrow with a fun giveaway!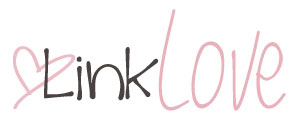 In my head…
. fitness .
How To Do Crow Pose via The Almond Eater.
A great step-by-step guide on how to pull off crow pose successfully!
How To Develop Your Own Effective Fitness Plan via Wholeheartedly Healthy.
Helpful tips for those looking to start a fitness journey and feeling a little overwhelmed about it.
Why Trying to Burn Calories is a Waste of Your Time via Mind Body Green.
Our focus should be on getting healthy, not on trying to burn off that slice of pizza.
. health .
Stalled Weight Loss via Khushboo's Blog.
A great post outlining the role that stress (including physical stress from overexercising and undereating) can play in weight loss.
7 Reasons to Drink More Water via Mind Body Green.
Our bodies are mostly water, and not drinking enough of it could lead to some serious health concerns.
. happiness .
20 Habits Happy People Have (But Never Talk About) via Marc and Angel Hack Life.
A great list of subtle habits that become second nature to happy people.
Do You Need A Digital Detox via Cotter Crunch.
A great post about the importance of disconnecting from social media and enjoying the world out there…
The Scale via Snack Therapy.
A great post about weight, the number on the scale, and what's really important in life.
5 Ways to Look Better Without Even Trying via Long Drive Journey.
Love this list! Hint: smiling is one of the ways 🙂
A Mile In My Shoes via The Cookie ChRUNicles.
No one is in a position to judge anyone else — not ever.
12 Practical Steps for Learning to Go With the Flow via Zenhabits.
Great tips on how to relax and let go of that control-freak nature.
16 Unbelievable Acts of Kindness via Buzzfeed.
This kind of stuff just makes my heart melt…
. beauty .
Homemade Clay Mask via Wholehearthedly Healthy.
A DIY face mask using purifying clay.
. blogging .
10 Ways to Stand Out via Army Wife to Suburban Life.
Great tips on how to create eye-catching content, with a strong emphasis on going out and living life.
How to Use HootSuite via The SITS Girls.
A great tutorial on how to make the most of a pretty amazing social media platform management tool.
Why Supporting Other Bloggers Is Good For You via The SITS Girls.
Paying it forward and becoming more active in the community is actually a great way to grow your own audience as well!
5 Mind-Blowing Pinterest Lessons via Pinterest for Business.
Great tips on how to use what's probably the best platform to drive more traffic to your blog.
For my belly…
Pepperoni Pizza via Cooking Classy.
One of these days I will make homemade pizza from scratch… and this one looks perfect.
Vegan Coconut Chocolate Chunk Ice Cream via Two Peas & Their Pod.
Reason #24876 why I need to invest in an ice creme maker…
Super Seedy Granola Bars via Minimalist Baker.
Absolutely love how hearty and chewy these look! And they're filled with so many delicious ingredients.
Paleo Double Chocolate Cookie Dough via The Big Man's World.
Chocolate cookie dough that's healthy enough to eat for breakfast? Uhm… YES.
Cinnamon Sugar Crunchy Munchies via Fit Foodie Finds.
A deliciously crunchy and healthy snack for when you find yourself feeling snacky.
Coconut Flour Chocolate Chunk Bars via Ambitious Kitchen.
I'm kind of obsessed with coconut flour right now, and these bars look all sorts of ooey, gooey amazing.
Peanut Butter and Banana Granola Bars via Better With Sprinkles.
You guys know I'm all about the homemade bars! And the combo of [almond] butter and banana can't be beat.
Chunky Cookies and Cream Cookies via Apple of My Eye.
These just look unreal. What's better than cookies than a double shot of cookies??
50+ Cool Treats via Shugary Sweets.
A great collection of refreshing recipes that'll help you beat the summer heat.
Your links…

Three things you did yesterday; three things you're going to do today. Go!
Yesterday: ran errands, grabbed coffee with a friend, and went to see Dawn of the Planet of the Apes.
Today: going to church, [hopefully] going to K-Days, and going to my parents' for dinner.
More places to find me!
E-mail — [email protected]
Twitter — runwithspoons
Facebook — runningwithspoons
Pinterest — runwithspoons
Instagram — runwithspoons
Bloglovin — runningwithspoons