Happy Monday, friends! 😀
No? Not a fan of Mondays? Well, maybe I can do something to make this particular Monday a little more bearable for you… how does a fun little giveaway sound?
A few weeks ago, a rep from Swanson's Health Products reached out to inform me that this summer marks Swanson's 45th anniversary as a family-owned company. That's 45 years of providing people with quality vitamins, supplements, healthy foods, and natural beauty products at great prices. Love it!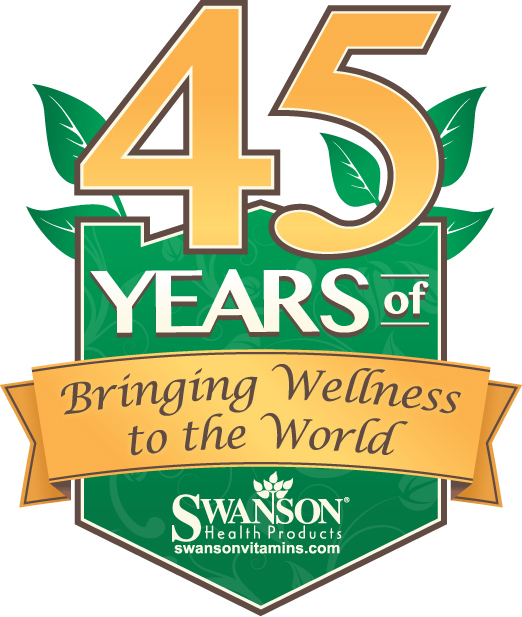 And that's not even the best part! To celebrate, Swanson's is hosting a 45 Healthy Foods Sweepstake where you can enter for a chance to win 45 healthy foods and $500.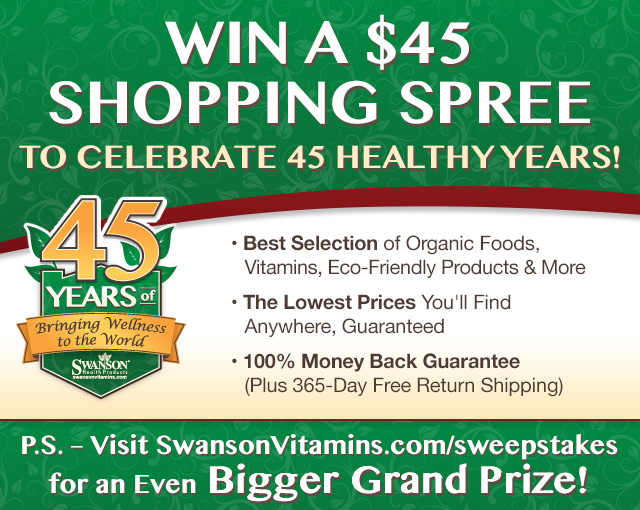 They're also partnering up with bloggers and offering readers a chance to win a $45 gift certificate to spend on anything on the site — and believe me when I say that's a lot of choices…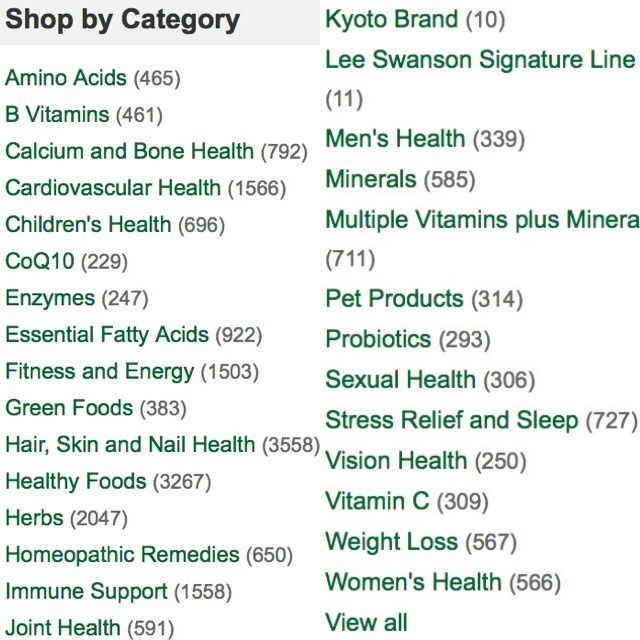 Collectively, I think I spent about 2 hours browsing the site trying to decide what to use my gift certificate on… Decision making is not my forte, and it's hard to narrow it down when you're choosing from awesome companies like Bob's Red Mill, Justin's, Blue Diamond, Quest, Eden Foods, and Annie's — among hundreds of others.
In the end, this is what went in to my virtual buggy…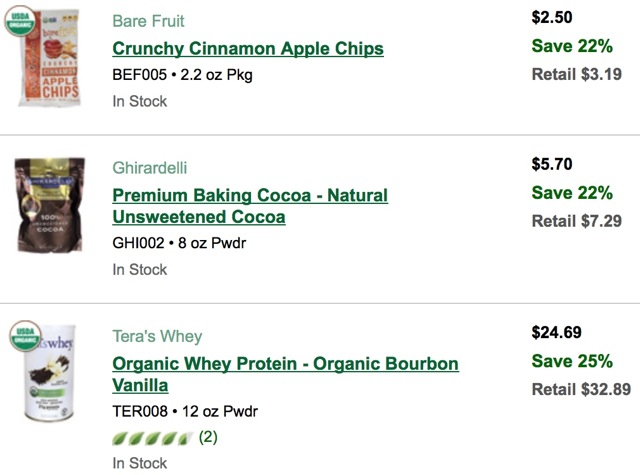 I wanted to get something that I've never tried before and that I couldn't buy up here, so I got a bag of Ghiradelli's unsweetened cocoa powder, a tub of Tera's Whey vanilla whey protein, and 2 bags of Bare Fruit apple chips… which I know I can buy here, but Swanson's had them at almost half price, so I couldn't resist.
But enough about me — let's talk about what's in it for you guys. Like I already mentioned, Swanson's very generously offered to provide one lucky reader with a $45 gift certificate to spend on whatever they choose, so go ahead and enter the Rafflecopter giveaway below if you want a chance to win!
The giveaway ends at midnight on Sunday, July 27, and is open internationally. I'll be announcing the winner on Monday, July 28th. Good luck! 😀
Disclaimer: Swanson's provided me with a $45 gift certificate in exchange for this post. No other compensation was provided, and all thoughts/opinions expressed are my own.

More places to find me!
E-mail — [email protected]
Twitter — runwithspoons
Facebook — runningwithspoons
Pinterest — runwithspoons
Instagram — runwithspoons
Bloglovin — runningwithspoons