Happy Sunday, friendly faces!
In case you missed it, here's a little sneak peak from yesterday's recipe for this Almond Joy Breakfast Bake. I think you should go check it out because… #dessertforbreakfast.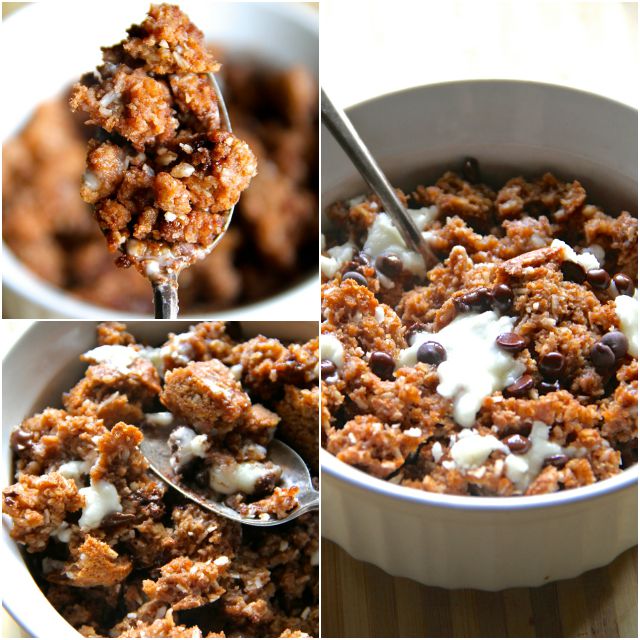 And I'm thinking that you should go check out some of these great links that I came across this week.
Actually… can we talk about those for a sec? And which bunch you're most interested in? Because I always try to get a good variety in there, but I always find a tonne of life and recipe related ones, with health and fitness lagging a little bit behind. But food and fun… no one can complain about that, right? 😛
Either way, let me know if there's a certain bunch you want me to focus on more. And I hope you enjoy the ones from this past week!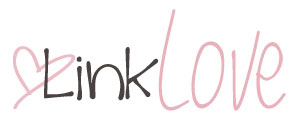 For my head…
. fitness .
9 Ways to Measure Your Fitness via Active.com.
Some neat little tests you can do to see how you're doing on the fitness front.
. health .
Healthy Eating on a Budget via Khushboo's Blog.
Who says healthy eating has to be expensive? These awesome tips will help you fuel your body with good food without breaking the bank.
5 Foot Exercises That Help With Back, Hip, and Knee Pain via The Idealist Revolution.
Not enough people take into account how big of an impact the state of their feet can have on how the rest of their body feels.
. life .
25 Lessons When You're Ready for a Simpler Life via Marc and Angel Hack Life.
Eliminating all the extra clutter and noise in your life helps you focus on the things that are more meaningful.
29 Hair Styling Tricks That Every Girl Should Know via
Good to know! My hair can definitely be the bane of my existence…
The Ideal Female Body Over the Past 100 Years via Buzzfeed.
All it takes is a look at how much the "perfect" female body has changed over the past 100 years to realize that it's not something you should get hung up over.
These Signs Are So Damn Polite That It's Comical via Dose.com.
So.much.win 😆
10 Things You Need To Remember When Everything Seems to be Going Wrong via Elite Daily.
Going through rough patches in life is unavoidable, but keeping things like this in mind can make those time easier.
. blogging .
Guidelines to Blogging Professionally via The SITS Girls.
Blogging is tonnes of fun, but it can also be a tonne of work… especially if you're doing it full time. These guidelines will help you get started if that's the way you want to go.
Options for Scheduling Pinterest via Blogging 2 Business.
Using Pinterest is a great way to drive more traffic to your blog, and using these platforms to schedule your posts in ahead of time will help you stay on top of your game without feeling overwhelmed.
Anatomy of a Perfect Blog Post via Pink Flame Designs.
While it's a good idea to play around with styles that work for you, these are some great tips to consider when putting together your posts.
How to Use Twitter for Business via Mommy in Sports.
If Twitter feels a little overwhelming, these great tips can help you make sense of it!
Unethical Blogging Practices to Avoid via The SITS Girls.
It can be tough to know what's right and wrong when it comes to blogging, especially when it comes to some of the more abstract things.
For my belly…
Grain Free Trail Mix Blondies via Cotter Crunch.
So many amazing ingredients in these bars. They're the perfect gran-n-go snack!
Peach Streusel Coffee Cake via Amy's Healthy Baking.
Loving this healthy summer coffee cake! I'll take two slices and a side of coffee, please.
Chocolate Chip Cookie Dough Fudge via Paleo Running Momma.
How amazing does the combination of those two desserts sound?! You need to make this.
Chocolate Cherry Almond Snack Bars via Sally's Baking Addiction.
Peach Pie Oatmeal Cookies via Amy's Healthy Baking.
I can't even handle how soft and chewy these cookies look. So perfect for summer!
Mexican Zucchini Burrito Boats via Making Thyme for Health.
These completely make me forget about the fact that I don't even like zucchini. Holy.snap do they look delicious!
Caramel Frappuccino via Minimalist Baker.
Swap out the sugar bombs you can pick up from Starbucks for a healthier version you can make at home.
Your links…

3 things you did yesterday; 3 things you're doing today. Go!
Yesterday: did some blog and work work, went to my parents' to start packing my room, and went to K-Days.
Today: going to church, trying to get ahead on some work, and going over to my parents' for dinner/packing.
More places to find me!
E-mail — [email protected]
Twitter — runwithspoons
Facebook — runningwithspoons
Pinterest — runwithspoons
Instagram — runwithspoons
Bloglovin — runningwithspoons