Happy Sunday friends! 😀
I didn't really get a chance to spend more than 5 minutes at the computer this weekend, so no fancy intros for today's post. It's my last day at Blend so I'll be savouring those last moments before shedding some tears and flying back home. Hope you guys are having an awesome day, and make sure to check out these great links!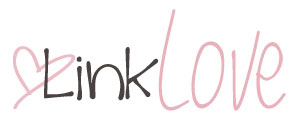 In my head…
. fitness .
Your Way Isn't The Only Way via Brittany Lesser.
Every way of eating/exercising is great as long as it works for YOU.
Rest Day Mental Mind Games via The Big Man's World.
Rest days are important, people! Take them!
10 (Lame) Fitness Rules You Need to Stop Being Seduced By via Lifehack.
#9 is my favourite one <3
. health .
The Best Health Advice You'll Ever Receive via The Soulful Spoon.
Your body is the best source of information you have — listen to it!
How to Pick Good Granola and Energy Bars via The Sweet Tooth Life.
Just because it has oats and dried fruit doesn't mean it's healthy!
Are You Addicted to Adrenaline? via Cotter Crunch.
Lindsay raises a really good point about being addicted to stress and busyness.
Stress + Weight via The Real Life RD.
You can exercise and eat as clean as you want, but if you aren't managing your stress properly, your health will still take a huge hit.
. happiness .
This I Choose via Long Drive Journey.
A great post about not feeling bad for choosing a life that may be a little off the beaten path.
10 Forgotten Truths to Help You Get Through Hard Times via Marc and Angel Hack Life.
Must read! Amazing truths to keep in mind when life gets rough.
. blogging .
How To Balance Blogging and Family Time via Blogging on the Side.
When you decide to take blogging more seriously, it can easily take up your entire day. It's important to schedule your time so that doesn't happen!
The Best Ways to Use Pinterest for Blogging, Business, and Personal Projects via Keeping Healthy Getting Stylish.
Great tips on making the most of Pinterest.
Social Media for Newbie Bloggers Part 2 via The Healthy Maven.
Great tips on becoming a social media superstar and driving more traffic to your blog!
Blogging and Biz: How to Sell Yourself to a Client via Fit Foodie Finds.
Great tips on how to get noticed and make connections with brands.
How to Use Your Phone Camera to Take Awesome Pictures via The SITS Girls.
Just because you don't have a fancy camera doesn't mean you can't have great pictures!
For my belly…
Apricot Barbecue Chicken via The Healthy Maven.
I would almost get over my fear of firing up the grill to whip these up…
Honey Ginger Tofu and Veggie Stir Fry via Pinch of Yum.
Who said tofu has to be bland and boring?!
100+ Peanut-Free Desserts via Something Swanky.
Delicious perfection for all my fellow allergy sufferers! Thanks, Amanda, for running this by me!
Caramel Turtle Cups via Lexi's Clean Kitchen.
Healthy caramel paired with chocolate?! Un.REAL.
Cinnamon Sugar Sweet Potato Fries via Sally's Baking Addiction.
Loving the idea of sweet fries with a vanilla icing!
Your links…

Three things you did yesterday; three things you're going to do today. Go:
Yesterday: hung out with blends, went hiking in Canyons Resort, and explored Park City.
Today: flying home 🙁
More places to find me!
E-mail — [email protected]
Twitter — runwithspoons
Facebook — runningwithspoons
Pinterest — runwithspoons
Instagram — runwithspoons
Bloglovin — runningwithspoons