It snowed 😯
It started when I was coming home later last night, and stuck around long enough to greet me this morning. How sweet. It's only a thin little layer, though, so hopefully it'll melt away by lunch time. What I really wish we'd get is a little bit of rain! I like spring, but I have to admit that it's not all that pretty — at least not around here. I don't know how things are over in your neck of the woods, but they're pretty brown and grimy here. The grass doesn't start to turn green until late May (ish?), and the sides of the roads are littered with piles and piles of winter road grit. No complaints, though! At least the days are warm(er) and longer.
And on that happy note, I hope you guys have a great Sunday. As always, I'm sharing a little bit of link love today that you can enjoy when you're not spending time with the three F's — food, family, and friends 😀
See you guys tomorrow!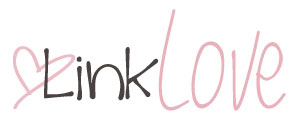 In my head…
. fitness .
8 Not So Obvious Signs You've Been Working Out Too Hard via Lifehack.
Exercise is great, but as with anything else, it can become harmful if taken too far.
The Mental Edge of Athletes Who Win via Greatist.
Oftentimes the hardest part of training is overcoming the voices in your head that make you want to give up.
A Fast Way to Boost Your Fitness Confidence via Well-Intentioned.
Switching up your fitness routine might be a little uncomfortable at first, but learning and mastering new techniques can also be a huge ego boost.
. health .
Losing The Labels via Khushboo's Blog.
Labels belong on handbags — not diets.
10 Benefits of Oatmeal You Probably Never Knew via Lifehack.
As if I needed any more reasons to love my favourite grain…
Thoughts On Dieting PTSD via Kiss My Broccoli.
A great post about the dangers of going on diets or cleanses with a past history of restriction.
Take Baby Steps, But Take Them via Fit Swiss Chick.
Recovering from an eating disorder is a long and painful road, but even baby steps will get you to where you want to be.
I'll Never Go On Another Diet via Well-Intentioned.
While you may see results initially, diets definitely don't work in the long run.
. happiness .
9 Things You Should NOT Have To Give Up To Be Happy via Marc and Angel Hack Life.
There are some things that just aren't worth sacrificing… no matter what.
Choosing Contentment via Cotter Crunch.
Contentment is not about settling. It's about not letting outward circumstances control you.
Cultivating Positive Body Image via The Real Life RD.
Great tips on how to stop hating on your body… because life's too short to constantly be at war with yourself.
18 Reasons To Give Up Trying To Live Up To Everyone's Expectations via Marc and Angel Hack Life.
If you choose to live for others, you're robbing yourself of living your own life.
Removing The World "Only" via FueledByLolz.
You didn't "only" do something… you freaking DID something! Be proud of your accomplishments.
. beauty .
8 Natural Acne Treatments You Didn't Know About via Lifehack.
Having tried so many different acne treatments in my day, I can definitely say that the more natural methods work the best.
. blogging .
How To Create Food Posts That Drive Thousands Of Visitors via The SITS Girls.
Great tips on how to write effective recipe posts and attract more traffic to your blog.
5 Ways I'm Making My Blog Content Go Viral via My Crazy Good Life.
Helpful tips on how to get more people to notice your posts.
For my belly…
Chewy Chocolate Strawberry Granola Bars via The Healthy Maven.
You guys know how much I love homemade bars, especially when they're chewy and loaded with chocolate.
Honey Cinnamon Banana Bread via The Marvelous Misadventures of a Foodie.
With strong hints of honey and cinnamon, you know it's gotta be good!
Cooking For One: 29 Healthy Meals You Can Make In Minutes via Greatist.
Great meal ideas for those nights where you're just cooking for one.
One Pot Pizza Pasta via Chelsea's Messy Apron.
A quick and easy dish full of noodles, pizza sauce, and cheese? Uhm… YES!
Your links…

How does spring look in your neck of the woods? Is it pretty and green or brown and grimy?
Three things you did yesterday; three things you're going to do today. Go:
Yesterday: WORKED (omg save me), ran errands, met up for drinks with a few friends.
Today: going to church, spending time in the kitchen, and going over to my parents' for dinner.
More places to find me!
E-mail — [email protected]
Twitter — runwithspoons
Facebook — runningwithspoons
Pinterest — runwithspoons
Instagram — runwithspoons
Bloglovin — runningwithspoons