Happy Sunday, friendly faces! 😀
How are we doing on this last day of May? Good, I hope. Me? I'm excited… for pretty much no other reason than because it is the last day of May and the first day of June happens to fall on a Monday. Don't you love it when that happens? It gives the new month even more of that fresh start/clean slate feeling, and amps the motivation factor up a couple of notches. I know, I know. But it's the little things.
And speaking of little things, can someone please come and take this bag of chocolate chip Teddy Grahams away from me before I eat them all? These have been a favourite of mine ever since I was a little kid, and I must be making up for lost time after not having them for a while because… yeah. Send help. Please.
And after you do that, check out some of the awesome links in this week's Link Love. And add any of your own to the linkup. And then have yourself an awesome day 😀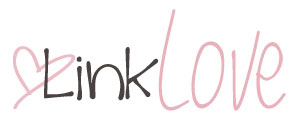 For my head…
. fitness .
20 Minute Cardio Workout via Popsugar Fitness.
A quick bodyweight workout that you can do anywhere to get your heart rate up.
Essential Equipment-Free Exercises via Popsugar Fitness.
An awesome visual list of over 80 bodyweight exercises you can do to target different areas of your body.
. health .
9 Things You Should Do Every Morning Before 9 AM via Marc and Angel Hack Life.
"Give your early mornings to yourself as a gift." Set yourself up to have a good day by adopting some of these early morning rituals.
Reflecting On My Exercise… Again via Daily Moves and Grooves.
Are you being honest about exercise's effect on your health? Is it contributing to it or taking away from it?
10 Consequence of Not Getting Enough Sleep via Popsugar.
With some pretty negative side-effects, you might want to think twice before you go sacrificing those zzz's.
Walk For Two Minutes Every Hour, Experts Suggest via NDTV Food.
Every just brief periods of movement can offset the damage done by prolonged sitting.
. life .
40 Powerful Mantras to Help You Feel Positive via Marc and Angel Hack Life.
Because sometimes we all need a little extra boost of positivity and motivation. You never know — you might just find exactly what you need to hear.
5 Most Common Excuses and What to Do About Them via Zenbeard.
Because sometimes we have to stop making excuses and kick our own butts into gear.
The Non-Intuitive Side of Intuitive Eating via Full of Life.
An awesome post about what it really means to eat intuitively.
25 Must-See Diagrams That Will Make Cooking Super Easy via The Daily HIIT.
Conversion sheets, seasonal guides, substitutions… tonnes of helpful information here!
. blogging .
Where to Find Free Images for Blog Posts via The SITS Girls.
Not feeling too confident with your photography? This post has a great list of places you can grab free stock photos.
10 Non-Icky Ways to Make Money Blogging via byRegina.
You don't have to feel bad for wanting to make money from your blog, especially when there are these kinds of ways to do it.
19 Ridiculously Useful Tips That Every Blogger Should Know via Buzzfeed.
Pretty much exactly how it sounds — ridiculously useful blogging tips 😉
50+ Blogging Tools I Use To Run An Effective Blog via Twelveskip.
A great list of blogging resources that will help you with everything from design, social media, SEO, and tracking.
10 Ways to Increase Your Page Views via Crazy Little Projects.
Struggling to get your content seen? These tips might help!
For my belly…
Lemon Blueberry Breakfast Loaf via Amy's Healthy Baking.
Soft and tender cake that's healthy enough to eat for breakfast? Uhm… yes please!
Toasted Coconut Banana Paleo Muffins via Cotter Crunch.
Delicious grain-free banana muffins (or bread) spiked with toasted coconut. Doesn't get much better!
Skinny Double Chocolate Banana Muffins via Joyful Healthy Eats.
Smitten with these. But it's hard not to be when you've got chocolate and bananas in healthy muffin form.
Blue Cheese and Chive Drop Biscuits via Clean Eats Fast Feets.
I may just need to attack my mom's ever-growing chive garden…
Thai Sweet Potato Noodles with Crispy Baked Tofu via Making Thyme for Health.
I can honestly say that I would take this over a traditional bowl of pasta any day…
No Bake White Chocolate Macadamia Nut Cookies via The Big Man's World.
The man is the No-Bake King for a reason…
Your links…

3 things you did yesterday; 3 things you're doing today. Go!
Yesterday: ran some errands, did some damage at the mall, and watched To Kill A Mockingbird.
Today: going to church, studying, and going over to my parents' for dinner.
More places to find me!
E-mail — [email protected]
Twitter — runwithspoons
Facebook — runningwithspoons
Pinterest — runwithspoons
Instagram — runwithspoons
Bloglovin — runningwithspoons