Happy Sunday, friendly faces!
How's your weekend been so far? Mine's been good, thanks for asking 😛 A little warm, maybe, but I guess heat in May is better than snow in May.
But enough small talk — today's post is all about the Link Love! And this week's edition is extra special because — drum roll please — there's a little something extra in it for you. Yup! It's time for a giveaway!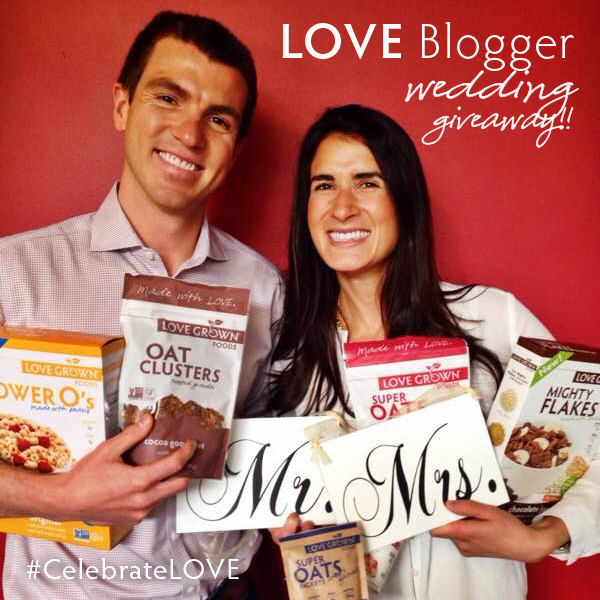 If you've been reading Spoons for a while now, you might know that I'm obsessed with an ambassador for Love Grown Foods. Not only do they have some delicious products (I heart the chocolate Mighty Flakes), but the company, including the people and their mission, is just amazing… which is why I'm super stoked to be hosting a giveaway to celebrate Maddy and Alex's wedding next weekend. Eeee!
The rules are super simple: all you have to do is head on over to their products page and leave a comment letting me know which product you LOVE (if you've tried them before) or which product you'd LOVE to try. That's it! The giveaway is open to residents in Canada or the US (sorry international friends!), and you have until Wed, May 27th at midnight to enter — the winner will be announced on May 28th.
As for what's up for grabs, it's a package of Maddy and Alex's favourite products, including:
Giveaway is CLOSED. Congrats to Vivian!
Uhm… can I enter, too? 😆 'Cause there's definitely a lot of awesomeness in there.
So enter the giveaway, check out some of the awesome links in this week's link love, add your own favourite links to the linkup, and have yourself an awesome day!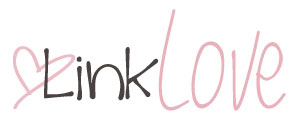 For my head…
. fitness .
15 Shocking Exercise Facts via The Daily Beast.
#2 kind of rocks my socks off…
18 People Who Should Not Be Allowed to Use The Gym via Buzzfeed.
The girl with the ice cream just killed me 😆
How To Foam Roll Like A Pro via Tribesports.
You may love to hate it, but you can't deny that foam rolling works wonders for sore muscles.
. health .
The Healthier I Ate, The Worse I Felt via Brittany Lesser.
Having gone through this myself, I can definitely say that trying to be too healthy will often leave you at the other end of the spectrum.
The Mythical Daily Water Requirement via The Diet Blog.
Do you really need 8 cups a day? Or do you sometimes need more… or even less?
. life .
9 Addictions 90% of Us Struggle With via Marc and Angel Hack Life.
An interesting take on how certain thoughts and beliefs can actually be seen as addictions.
12 One Ingredient Face Masks for Perfect Skin via Bembu.com.
Food doesn't just belong on/in your plates and bowls anymore!
The Things People Do For a Good Photograph via The Meta Bacon.
😆 Thankfully I haven't had to resort to any of these extremes for Spoons.
40 Quotes That Will Empower You via Thought Catalog.
Because everyone can use a good quote (read: a nice kick in the butt) every now and again.
10 Inspiring Stories That Will Restore Your Faith In Humanity via WorldLifeStyle.
With the media focusing so much on the negative, it's awesome to see that things like this still happen.
Why Clothing Sizes Don't Matter via Brittany Lesser.
A great post about why you sometimes can't get caught up on clothing sizes when you're on your fitness journey.
The Real Problem via Full of Life.
Are you paying attention to the things that you're saying to yourself? Because those negative thoughts might be the problem…
. blogging .
10 Blogging Tips That Will Actually Amaze You via The SITS Girls.
Helpful tips on how to keep delivering great content without wearing yourself out.
8 Design Elements Your Blog Needs Right Now via The SITS Girls.
A great list of functional design elements that'll help you run a better blog.
April Traffic and Income Report via Pinch of Yum.
Ever inspiring and informative… with some helpful information on long pins and ad optimization.
5 Steps to Making Money Blogging via The SITS Girls.
Some great info on what can be a crazy confusing realm of blogging.
10 Tips for Blogger Newbies via Marta Meets World.
Thinking about starting a blog? These tips will help set you up for success!
For my belly…
Easy Almond Flour Fudge Brownies via Life Made Sweeter.
You won't find any butter or wheat in these deliciously fudgy brownies!
Healthy Chocolate Chip Oatmeal Cookies via Chelsea's Messy Apron.
Healthy ingredients and tonnes of texture? Be still my beating heart.
Immunity Boosting Orange Carrot Coconut Smoothie via Cotter Crunch.
So much deliciousness and nourishment in this smoothie. And perfect for switching things up from your go-to greenies!
No-Bake Banana Nut Muffin Bites via The Big Man's World.
You need these soft and doughy banana bites in your life. Heck, I need them in my life…
Gluten-Free Nutella Banana Bread via Minimalist Baker.
With a title like that, do you really need any more convincing?!
Your links…

3 things you did yesterday; 3 things you're doing today. Go!
Yesterday: went for a gorgeous run outside, grabbed coffee with a friend, and got ahead with some work/blog stuff.
Today: going to church, studying, and heading over to my parents' for dinner.
More places to find me!
E-mail — [email protected]
Twitter — runwithspoons
Facebook — runningwithspoons
Pinterest — runwithspoons
Instagram — runwithspoons
Bloglovin — runningwithspoons