Happy Sunday, friendly faces! 🤓
How's the day been treating you? Or how'd yesterday treat you since I'm assuming many of you are reading this in the morning before the day really had a chance to do much of anything. Did that even make sense?
So this weekend's been pretty darn good in my neck of the woods, even though I burnt the roof of my mouth on a molten hot blueberry while doing some recipe testing for the book. Thank goodness for the healing cooling powers of frozen hot chocolate smoothies…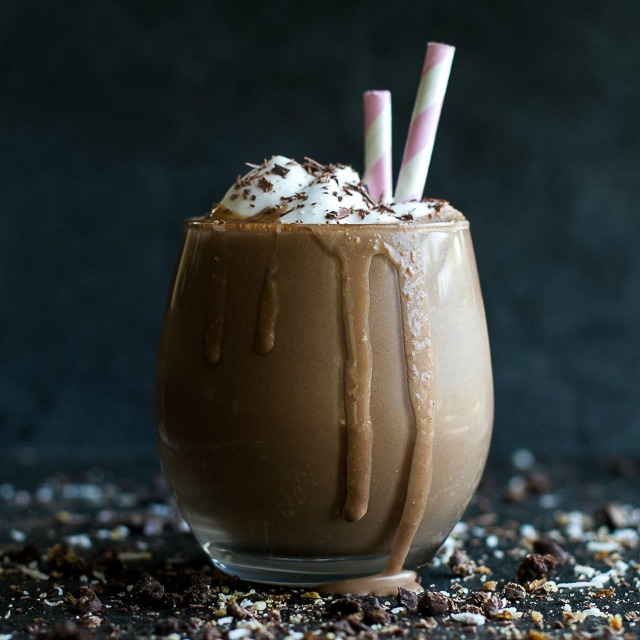 See what I did just there? 😉 Yeaaaaaahhhhh, girl!
In all seriousness, though, the weekend's been a good one. I slept in, I worked, I caught up with a friend, I biked my little heart out, and now I've got a chance to sit down and talk to you fabulous people! So tell me how things are going! Tell me what you've been up to. And then go ahead and enjoy these great links that I came across this week. I'll see your lovely faces again in a few days!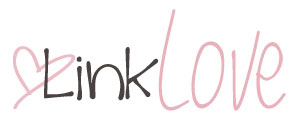 . fitness .
10-Minute At Home Cardio Sweat Session via Popsugar Fitness.
Not much time to work out? Or just want to get your blood pumping a little bit to ward off the afternoon slump? This quickie workout is perfect!
After 'The Biggest Loser,' Their Bodies Fought To Regain Weight via The New York Times.
A great read for anyone who thinks extreme dieting and overexercise is a good way to lose weight…
What The Media Always Gets Wrong About Weight Loss via Greatist.
In response to the article above, an interesting read that paints a different picture to the recent slew of articles that claim that exercise isn't effective for weight loss.
. health & beauty .
On The Definition of "Being Healthy" via Ambitious Kitchen.
A lot of the time what we think is "healthy" is actually hurting us. Love this post on the journey to figure out what healthy really is, as well as the comments others left of their own experiences.
Gluten Free Diet Could Damage the Health of People Without Coeliac Disease via The Telegraph.
Mmm hmm. Remember that cutting out gluten also means cutting out a bunch of important vitamins and minerals. Make sure you actually have a problem with it before giving it up.
21 Charts That'll Help You Get In Shape When You're Lazy AF via Buzzfeed.
Because who doesn't love a good infographic? Especially when they're packed with easy, healthy hacks.
. life stuff .
10 Powerful Mantras to Stop the Drama in Your Life via Marc and Angel Hack Life.
"The problem is that we're holding on too tightly to ideals that don't match reality.  We have subconsciously set up expectations in our minds of what we want other people to be, what we want ourselves to be, and what our work and relationships and life "should" be like." <– BOOM! 👊🏻
Which Snapchat Filter Best Fits Your Personality? via Buzzfeed.
This has nothing to do with the fact that I'm obsessed with Snapchat. And quizzes. I got the puking rainbow filter, btw -> "Fun, free, happy, hip, but also throwing up. This filter represents the person who lives their life to the fullest and isn't afraid to be themselves."
Sorry I Didn't Go To Your Party/Happy Hour/Dinner via Greatist.
Remember back in the day when our calendars were filled with all sorts of parties and nights out? Yeaaaaah times have changed.
You Look Disgusting via My Pale Skin on YouTube.
A really powerful video for anyone suffering from acne, or any insecurities, really.
3o Puppy Bellies That Make Everything Okay via Livingly.
No matter how bad you're feeling, I BET you'll be feeling better after scrolling through these.
. blogging .
Search Engine Optimization Mistakes to Avoid via The SITS Girls.
Lots of really great info about SEO and getting your page ranked higher in Google. There was actually quite a bit in here about linking to outside sources that I didn't know about.
The Bloggers' Guide to Nofollow Links via Free Borboleta.
Another thing that could hurt your SEO? Not putting in nofollow links where they belong. This post is great in helping you figure out where and where not to include them, and how to go about sticking them in there.
10 Killer Tips for Writing Effective Blog Posts via Odds & Ends Creative.
Love the mix of following a business-like structure while still remembering to be human.
5 Practical Habits to Avoid Social Media Burnout via The Blog Market.
"One thing I've noticed about social media that really affects me: there is no end goal – the goal is just to keep growing and evolving and connecting." <– TRUTH!
. food .
Easy Blender Banana Rice Gluten Free Waffles via Cotter Crunch.
SHE BLENDED RICE!! This makes my blender-loving heart all sorts of happy, especially since I'm constantly asking myself "I wonder if I can blend that?!"
Raspberry Cheesecake Oatmeal Cookies via Amy's Healthy Baking.
I can't even handle how soft and chewy Amy's cookies always look, and these ones are no exception!
Lentil Pea Burgers via Making Thyme for Health.
I die for a good veggie burger. And this right here looks like a GOOD veggie burger.
Chocolate Milk Iced Mochas via How Sweet It Is.
Hello! I'm pretty sure these would get me back to loving coffee 100%. Holy snap do they look amazing.
Paleo Chocolate Chip Cookie Cupcakes via Paleo Running Momma.
Because all sorts of crazy magical things happen when you combine cookies and cupcakes… especially when you top them with fudge footing (!!!) and coconut whipped cream (!!!!!).
Your links…

Let's chat!
3 things you did yesterday; 3 things you're doing today. Go!
Yesterday: grabbed coffee with a friend, worked on a bunch of recipes, and went out for my long ride.
Today: going to church, more work on the book, and going to have dinner with the fam.
More places to find me!
E-mail — [email protected]
Twitter — runwithspoons
Facebook — runningwithspoons
Pinterest — runwithspoons
Instagram — runwithspoons
Bloglovin — runningwithspoons
Snapchat — runningspoons