Happy Sunday, friendly faces! 😀
I'm feeling all sorts of uninspired in the intro department today, so rather than sitting here and struggling to come up with something witty to say for the next 20 minutes, I'm going to skip the formalities and jump straight into the link love instead. Hope you're having an awesome Sunday, and I'll see you tomorrow with something fun and a little different 😉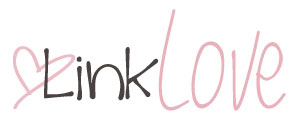 In my head…
. fitness .
Improving Fitness via FueledByLOLZ.
I love this girl's no-nonsense intuitive approach to fitness. Work hard but work smart.
30 Convincing Reasons To Start Running Now via Greatist.
Trying to talk myself into it 😉
Exercise Is Meant To Be Enjoyed via Brittany Lesser.
Just like with diets, there is no one-size-fits-all when it comes to exercise. Do what you love!
Why All Runners Should Strength Train via Greatist.
In short… to avoid injury and get faster!
Why You Need More Than One Rest Day via Cotter Crunch.
Don't fear the rest! Embrace it with open arms!
What The Number On The Scale Really Means via Greatist.
A great read explaining the science behind fluctuating numbers.
10 Reasons Why Exercise Makes You Happier via Lifehack.
I know I definitely always feel better after getting some movement in.
. health .
What If You Don't Eat Enough via Fit 'n' Cookies.
You may think you're doing the right thing by cutting calories to lose weight, but you're only messing yourself up in the long run…
27 Easy Ways To Sleep Better Tonight via Greatist.
Great tips on things you can do to improve your sleep.
15 Signs You May Have An Iron Deficiency via Fox News.
"Iron is critical for producing hemoglobin, a protein that helps red blood cells deliver oxygen throughout your body. So without it, everything suffers"
. happiness .
12 Things You Should Start Making Time For Again via Marc And Angel Hack Life.
Our mortality reminds us to not waste any time. Each day is a gift — make the most of it!
Realizations via The Almond Eater.
Some great life lessons that I wish I could go back to tell my younger self.
Eff The Scale – A Rant via Fit Swiss Chick.
My thoughts exactly 😉
Love The One You're With via Long Drive Journey.
A beautiful reminder to embrace what makes you, you.
13 Surprising Ways To Make Happiness A Habit via Lifehack.
Like anything else, happiness takes practice and effort.
. blogging .
How To Create A Blog Button Using PicMonkey via The SITS Girls.
Save money and have some fun by designing your own blog graphics!
8 Lessons I've Learned About Blogging via Chelsea's Healthy Kitchen.
Great blogging tips from one of my favourite blogging ladies.
What Should Food Bloggers Write About? via Pinch Of Yum.
Great tips on what kind of post to write to accompany the recipes you post.
Finding My Blogging Voice via The Healthy Maven.
Your blog is your space — don't speak with someone else's voice.
10 Free Downloads Every Blogger Needs To Be Using via The SITS Girls.
Great resources for anyone who wants to start taking blogging more seriously.
Creating Pinworthy Blog Photos via Sew Crafty Cat.
Pinterest can be a great source of blog traffic. Make your pictures stand out with these tips.
For my belly…
Chewy Dark Chocolate Cherry Protein Granola Bars via Ambitious Kitchen.
You guys know I'm a huge fan of homemade granola bars, and you can never go wrong with the chocolate/cherry combo!
Almond Oat Banana Crepes via Pinch Of Yum.
Crepes may just be one of my favourite things. And crepes made of all my favourite things? I'm in heaven.
Baked Garlic Parmesan Fries via Apple Of My Eye.
You'll never believe the trick used to get these extra crispy!
Cinnamon Swirl Banana Bread via Ari's Menu.
Someone hide the bananas from me so they can reach the perfect stage of ripeness and I can make this!!
Coconut Orange Blueberry French Toast via Clean Eats, Fast Feets.
Not only do the flavours sound amazing, but I'm in love with the idea of using a "breading."
Your links…

Three things you did yesterday; three things you're going to do today. Go:
Yesterday: ran errands, baked a cake, and had coffee with a friend.
Today: church, going over to my parents' for dinner, and watching Game of Thrones.
More places to find me!
E-mail — [email protected]
Twitter — runwithspoons
Facebook — runningwithspoons
Pinterest — runwithspoons
Instagram — runwithspoons
Bloglovin — runningwithspoons