Happy Sunday, friends! 😀
How's your weekend going so far? I've done almost nothing over the past couple days, and I wouldn't have it any other way. I had a bit of a meltdown towards the end of last week as a result of feeling completely overwhelmed and not getting nearly enough sleep, so I've been recovering from that… mostly by attacking my stack of books.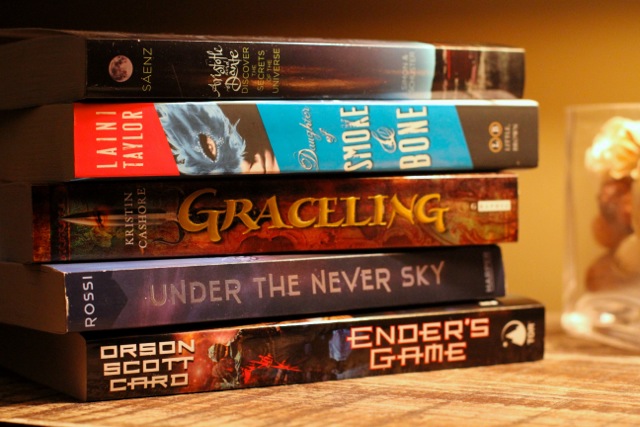 I'm planning on another quiet day with plenty of time spent in the kitchen testing out some new recipes before heading over to my parents' for dinner. Food and family — the cures to almost anything, am.i.right?
I hope you guys are having an awesome Sunday, and I'll see you tomorrow with my April favourites! 😀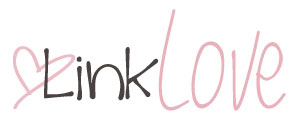 In my head…
. fitness .
Intuitive Exercise via The Real Life RD.
A great post about the benefits of not following a set workout schedule or training plan.
The Limits of 'No Pain, No Gain' via New York Times.
Why pushing ourself too far may actually be doing you a disservice.
8 Signs You Need A Rest Day via Brittany Lesser.
Again… why pushing yourself too far might be doing you a disservice 😉
. health .
14 Habits Of People With A Healthy Relationship To Food via Wellness Today.
Having had suffered through an eating disorder, I can definitely attest to all of these.
Are Detoxes Really Necessary? via Wellness Today.
They seem to be all the rage these days, but our bodies are perfectly capable of ridding themselves of toxins in ways that don't require us to go to extremes. Give the body plenty of whole foods and water, and it'll work its magic.
Never Underestimate Diet Experimentation via The Big Man's World.
What's healthy for one person won't necessarily be healthy for another — it's all about figuring out what works for you.
. happiness .
5 Ways I Embraced My Weight Gain via Mind Body Green.
We spend so much time worrying about diet and exercise in an effort to mould ourselves into some ideal image. If only we spent half that time working on loving who we already are…
40 Little Ways To Find Happiness In What You Already Have via Marc and Angel Hack Life.
The happiest people are the ones who can make the best of what they have.
If You Don't, Who Will? via The Long Drive Journey.
Why is it so easy to love others and not ourselves?
7 Things via Upbeat Uplifts.
Some awesome truths that everyone would benefit by internalizing.
6 Easy-to-Steal Rituals Of Extremely Successful People via Marc and Angel Hack Life.
Focus on doing the things that allow you to realize your full potential.
20 Photos That Will Make You Cry — Totally Worth It via World Actuality.
It's so heart-warming to see kindness in the world.
11 Things Every Person Should Experience At Least Once In A Lifetime via WorldLifestyle.
Life? It's got some pretty amazing things to experience…
The 10 Best Motivational Videos for 2013 via Motivationgrid.
Watching these will make you want to do ALL the things…
. beauty .
How I Cured My Acne With Apple Cider Vinegar via Mind Body Green.
I've used this method in the past and it definitely works wonders… as long as you can handle the smell 😉
Life Lessons: On Natural Body Care via The Hummusapien.
We spend so much time worrying about what we put in our bodies, but what we put on them has a huge impact as well.
6 Amazingly Easy and Cheap Beauty Hacks via Ogle School.
'Cause everyone needs to know some of tips and tricks of the trade…
5 Organic DIY Body Scrubs With Major Benefits via Brit+Co.
Not gonna lie… most of these sound good enough to eat.
. blogging .
Links I'm Loving – Blogging Tips via Girl On The Move.
A great list of blogging-related links covering everything from starting a blog to monetization.
10 Steps To Becoming A Credible And Respectable Blogger via The SITS Girls.
Image is everything when it comes to approaching blogging professionally. Great tips on how to develop a more credible image.
For my belly…
Sugar-Free Banana Bread Granola Bars via Olives 'n' Wine.
You guys know how much I love my homemade granola bars… especially when bananas are involved.
Thick and Fudgy Double Chocolate Cookies via Pinch Of Yum.
Holy mother of… chocolate 😯 YES.
Carrot Cake Luna Bar Bites via The Almond Eater.
I don't usually say this but… how scrumptious do these look?!? So springy and perfect.
60 Awesome Ways To Spice Up Boring Chicken Breasts via Greatist.
Never suffer the wrath of bland chicken again. Great ideas for those birds.
Cheesy Chicken Sausage Pasta via Chelsea's Healthy Kitchen.
It's a good thing I just so happen to have that skillet lying around 😉 Need.this.now.
Garlic Parmesan Chicken Lasagna Bake via Pinch Of Yum.
How is this kind of cheesy deliciousness even possible? I need a napkin…
Simple Banana Bread via Better With Sprinkles.
Because everyone needs a delicious and easy go-to banana bread recipe.
Your links…

Three things you did yesterday; three things you're going to do today. Go:
Yesterday: ran a few errands, spent most of the afternoon reading, and caught up with a friend over coffee.
Today: going to church, doing some recipe testing, and going over to my parents' for dinner.
More places to find me!
E-mail — [email protected]
Twitter — runwithspoons
Facebook — runningwithspoons
Pinterest — runwithspoons
Instagram — runwithspoons
Bloglovin — runningwithspoons